Greetings Seniors (2020) and Families of all High School Students,
This is the second of a two-part series on College Application Essays. In Part I- I discussed the Core College Essay. This blog focuses on learning more about how to tackle the College Specific Supplemental Essay prompts you'll encounter on the Common Application, Coalition Application and university portals such as MIT, the University of California application or University of Michigan –there are others as well.
While students don't need to be worrying about writing their college essay in 8th or even 10th grades, I encourage everyone to begin implementing a student-led path of exploration of both personal and academic pursuits throughout middle and high school.
Extracurricular activities outside the classroom uniquely shape each young adult's academic and personal identity. Experiences connecting with family and members of "communities" help our young adults become more introspective to learn how they will leverage their strengths to find their place in the world.  These same experiences are also the basis for the college essay(s) students will write during the college admissions application process (at the end of their junior year/start of senior year) providing readers of their college application with information that reveals who each student has become –and, in particular– the potential impact each young adult may have on a college campus and as a potential alum!
But most important, pre-college experiences build confidence, motivation and better prepare each student for a seamless transition to the undergraduate experience – academic and personal success throughout high school and beyond.
What's your Educational & College Admissions Plan?
Are you on target?
SENIORS- ARE YOU READY FOR COLLEGE APPLICATION SEASON AND WRITING YOUR COLLEGE ESSAYS?
TIPS for College Admissions SUCCESS! 
UNIQUE PRESENTATION MATTERS!! 
This two-part series tells you more about your college application essays.
Whether you live in
Boca Raton, Florida
,  Boston, Chicago  or a small town in the Midwest, two of the most important ways in which you'll distinguish yourself on your college application from your equally qualified peers are your extracurricular activities (including honors and awards earned) and the content of your essay(s). Essays should reveal your strengths, passions and how you connect to others by sharing your experiences in a heartfelt and authentic essay.
Recognize that for each university, there are more qualified applicants than there are available spaces in the freshman class.  A very large percentage of students have equivalent academic credentials including the appropriate/recommended high school curriculum and G.P.A., interesting and relevant extracurricular experiences, strong teacher recommendations and solid standardized test scores.
With acceptance rates in the single digits in the most selective undergraduate degree programs and your chances of acceptance at state flagship schools hovering at less than 50%, how do you make a difference and receive a college admissions acceptance letter?! 
(Learn More: Read the Myth of Acceptance Rates)
YOUR COLLEGE ADMISSIONS ESSAYS!
YOU SAID ESSAYS – How many essays are there exactly?
The short answer – there is at least one college application essay and for most colleges, there are as many as seven required responses to college-specific essay prompts!! Yes, you read that right!
There are two type of essays:
Common/Coalition Application Core Essay (650 words)
and
College Specific Supplemental Essays (varying in length: 150 to 800 words – as few as one and as many as seven additional prompts).
Let's discuss the differences and how to tackle your essay(s).  Even at one-essay only colleges, there will often be a supplemental essay to receive consideration for Honors programs and/or academic scholarships.
College Applications: College Specific Essay Prompts– SUPPLEMENTAL ESSAYS:
After completing your "Core Essay", many of the more selective colleges require unique supplemental essays-some colleges have as many as five to seven additional essay prompts beyond the core essay! The essay prompts can be as short as 50 words or as lengthy as 800 words, while most of the supplemental essays are 250 – 400 words in length.
These college-specific supplemental essays are very important to demonstrate "informed interest". The prompt is often directed as explaining why the student selected a given major.
Moreover, the college is interested in hearing why you're interested in studying your intended major at a given institution. Here the student should not only connect the dots between actual courses, summer research and extracurricular activities related to the intended major, but the essay should very clearly provide actual details that demonstrate the student's understanding of what is unique about the curriculum. Which faculty or specific research institute at "X" University aligns with your given interests in genetics, financial marketing or fashion merchandising? Show that you've done your research!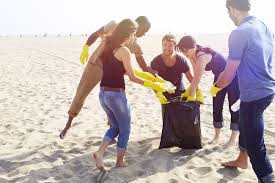 Show not only passion about your intended field of interest by detailing how you became interested in your potential major, but also provide a clear understanding of why "Amazing University's curriculum fits your intended educational and career plans. Please be specific- generic comments about a college's ranking and prestigious faculty or comments that regurgitate the course catalog will land you in the rejection pile. Quite frankly, if you cannot point to anything beyond the college's high ranking, you haven't done your homework! Convince me that there is a mutual "fit" here!
DON'T START WRITING JUST YET!!
Before you begin crafting your common application core essay, you'll want to identify and organize your responses across the common application core essay with all the college specific supplemental essay(s). This entails finalizing your short list of colleges. By knowing the required supplemental prompts, you are better able to bring balance and blend your experiences across the required core and supplemental essays. It can save you quite a bit of time to start with a "supplemental template" that can be modified as a response to similar prompts across multiple universities. You'll very likely be writing one to three unique essays above and beyond the common application core essay. STRATEGIZE to minimize your time spent on essay writing during the challenging and demanding senior year!!
While you will want to demonstrate "informed interest, you will want to aim to "recycle" your responses wherever possible. For example, writing a college specific supplemental essay focused on discussing what motivated you to pursue engineering or business or psychology, you'll likely discuss your inspirational experiences working with others to learn concepts and engage in team-based problem solving at FIRST Robotics or 
DECA
 or your role as a camp counselor. As noted above, equally important, you'll want to include college specific information that elaborates and demonstrates your informed interest in attending a specific institution by referring to genuine thoughts about the undergraduate research opportunities, a specific research institute or some unique aspect of the undergraduate curriculum that inspires you.
Colleges are unique and it's up to you to have a very solid reason for why you want to attend a specific institution. Proper research will increase the likelihood of application success and finding a college that is your best personalized "fit" both academically and socially. College is your home away from home-so be clear on why that is the case. This information needs to be included in your essay and woven into your discussion of the shared experiences noted on the activities portion of your common application
As noted, many college specific supplemental essays are some form of these three questions:
1) Why are you interested in your major? Why us?
What about being a student at Boston University most excites you? 250 words
Why NYU? 
We would like to know more about your interest in NYU. What motivated you to apply to NYU? Why have you applied or expressed interest in a particular campus, school, college, program, and or area of study? If you have applied to more than one, please also tell us why you are interested in these additional areas of study or campuses. We want to understand – Why NYU? (400 word maximum) 
2- Collaboration?
Write a brief essay (300-400 words) in which you respond to the following question.
Successful students at Johns Hopkins make the biggest impact by collaborating with others, including peers, mentors, and professors. Talk about a time, in or outside the classroom, when you worked with others and what you learned from the experience.
3- Community and Diversity?
Writing Supplement (required, 250-650 words): In addition to the Common Application essay, you are required to submit a CU Boulder writing supplement. At the University of Colorado Boulder, no two Buffs are alike. We value difference and support equity and inclusion of all students and their many intersecting identities. Pick one of your unique identities and describe its significance.
The SEEMINGLY BIZARRE Prompts:
Some colleges utilize some very creative essay prompts. These aren't meant to trick/unnerve the applicant. These prompts are an awesome opportunity for applicants to demonstrate "creativity" within the college application.
Keep in mind- there's no "right" answer.  Respond to the prompt with information that sets you apart from others and shares more about how your interests and experiences shaped you.
Your response shouldn't be superficial nor predictable. Don't be the 1000th story about obtaining a black belt, the injured figure skater, tutoring your classmates or being that sympathetic summer counselor-in-training. These unusual and open-ended prompts are designed to show you can engage in critical thinking – think outside the box! Authenticity is important.
Here's a list of some of this year's most interesting and thought-provoking supplemental prompts.  I think you'll agree these are fun – and a bit wonky at that!
Out-of-the-box and fun 2019-20 college-specific supplemental essay prompts:
The Hawaiian word 

mo'olelo

 is often translated as "story" but it can also refer to history, legend, genealogy, and tradition. Use one of these translations to introduce yourself. (

Dartmouth College

)
If asked to write a 150-word tweet to tell the world who you are, what would you say? (Emory University)
A hot dog might be a sandwich, and cereal might be a soup, but is a ______ a ______? (University of Chicago)
Pick one woman in history or fiction to converse with for an hour and explain your choice. What would you talk about? (Barnard College)
Defend an unpopular opinion you hold. (University of Notre Dame)
We want to understand you better! Tell us about a skill you have (useless or useful) and what it says about you. (Pomona College)
Caltech students are often known for their sense of humor and creative pranks. What do you like to do for fun? (California Institute of Technology)
Name three songs from your perfect playlist. (Elon University)
Imagine you had an extra hour in the day – how would you spend that time? (Stanford University)
Whether you're ready to finish your essays and application before Labor Day or just beginning to research colleges and majors, or perhaps you want to create a customized learning plan to address study habits and time management, I invite you to 
CONTACT ME
 to schedule your Educational & College Admissions Assessment. My clients include students across all academic levels in 7th to 12th grades.
I wish all students a peaceful and successful 2019-20 academic year.
Warm regards,
Bonnie R. Rabin, PhD
Educational & College Admissions Consultant
Professor Emeritus & Cornell University South Florida Alumni Representative
561.509.0021  or 833.MY.ESSAY