Greetings Seniors and Families
All families and students should be thinking Ahead About the College Application Process on the horizon. As our seniors wrap up their Common App 2020-21 applications and begin preparing for alumni interviews, it's a good time to revisit just one last time — is your balanced list of colleges as you wish? Does it fit your emerging academic and personal interests and also align with family financial planning?
If you attended our Annual June College Workshop and finished your Common Application College Essay back in June -and been at our Fall workshop making steady practice on all your College Specific Supplemental essays- you're feeling a lot less stressed about the college application process than students just getting started on College Applications.
If you're a senior it's certainly not too late to be working on College Applications-but you'll need to be mindful of any Early Action/Early Decision dates and preferred admissions dates often observed in public universities. Most of those dates will end November 15 – Regular Decisions continue until December 31 for most colleges.
I hope you enjoyed my fall series on College Essays and Financial Aid – wher I discussed important factors in college planning and college applications inclusin some of the changes in the-2020-21 Common App (including the COVID Prompt) and provided tips for high school seniors to complete their college applications and college essays.
Here's a few of my resources to get you up to speed on the Common Application 2019-20 process and you're invited to reach out for guidance.
Admissions Officers consider many factors in evaluating your college application, including your college application essay(s). While students don't need to be worrying about writingtheir college essay in 8th or even 10th grades, I encourage everyone to begin implementing a student-led path of exploration of both personal and academic pursuits throughout middle and high school.
Transformative experiences both within and outside the classroom uniquely shape each young adult's academic and personal identity. Experiences connecting with family and members of "communities" help our young adults become more introspective to learn how they will leverage their strengths to find their place in the world. These same experiences are also the basis for the college essay(s) students will write during the college admissions application process (at the end of their junior year/start of senior year) providing readers of their college application with information that reveals who each student has become –and, in particular– the potential impact each young adult may have on a college campus and as a potential alum! But most important, pre-college experiences build confidence, motivation and better prepare each student for a seamless transition to the undergraduate experience – academic and personal success throughout high school and beyond.
What Do College Admissions Officers Consider? Click to View my video
What's your Educational & College Admissions Plan?Are you on target? Successful College Planning begins with Joyful Discover – Who Are You? Please Don't Follow the Crowd! Click to Schedule your Educational & College Planning Assessment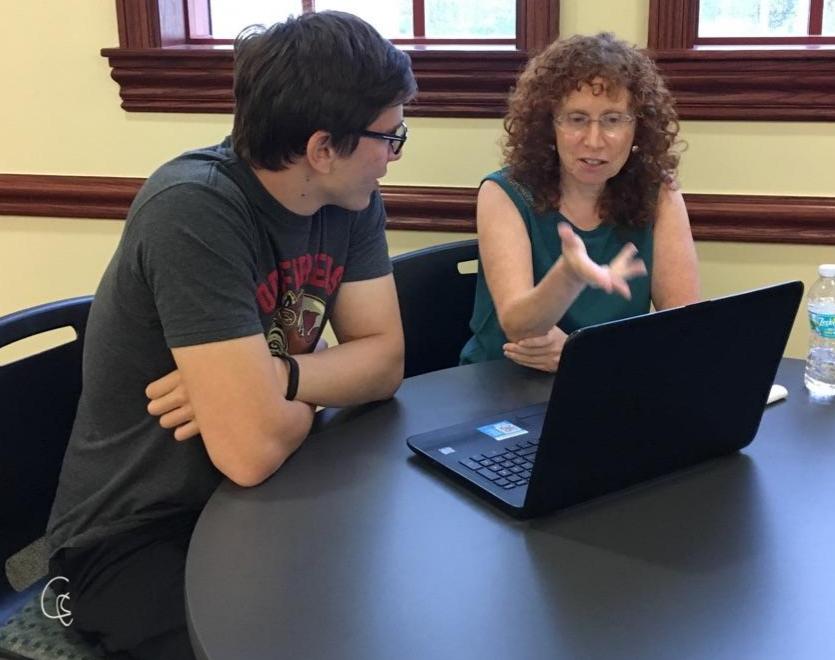 COLLEGE APPLICATION ESSAYS Who Are You? Set Goals Early & Engage Throughout HS!
Bonnie R. Rabin, Ph.D.
Personalized Educational Advising & College Application Services
South Florida
561.509.0021
Boulder Denver
7207379944
Nationwide- Virtually wherever you are 833.MY.ESSAY
Experience the Difference!
Expert Knowledge & Caring Support
Congrats!!! A SAMPLE of of recent College Acceptances Include: Princeton, Carnegie Mellon,Brown, Cornell, Georgia Tech (Engineering, Bio-Chem), NYU, Bowdoin, WUSTL, Reed, Michigan (Engineering & Other majors), U.Illinois (Engineering & Others), Boston U., UNC, Notre Dame, Miami, Dartmouth, Duke, SCAD, Tulane, Drexel Honors, Parsons, Berklee College of Music, U.Arizona, Penn State, UT Austin, Pittsburgh, SUNY Stonybrook, RIT, UF, plus many more… My students include aspiring STEM, Business, Pre-Med, Pre-Law, Visual & Performing Arts & Humanities majors
Professor Emeritus
Cornell University Florida Alumni Rep.
Educational & College Admissions Consultant
30+ Years Experience College Admissions & Academic Advising
Serving Clients In-Person in South Florida & Remotely Nationwide 561.509.0021 or 833.MY.ESSAY Please Click to view: GOOGLE CLIENT REVIEWS