Greetings Students and Families,,
It's here!!  June 20 marks the official start of Summer in the Northern Hemisphere and today is the Summer Solstice.
What does the Summer Solstice have to do with Educational and College Planning? I'm Glad you asked!
Here we are ending an academic year and even with all the changes and at times uncomfortable detours due to COVID-19,  the earth continues on it's path around the sun and it is still spinning on its axis. Where will your path take you-that is mostly up to you!
Teens navigated their academic and personal lives with grace and strength throughout the pandemic – enduring school closings and a start to a school year in an online modality.  On top of all this, I know some of you faced significant personal challenges and we are all thankful life is slowly returning to a space of more predictability and health for many.
The 2022 summer solstice will take place in the Northern hemisphere at approximately  330 to 530 am depending on where you live
  Please click to estimate the TIME OF SOLSTICE IN YOUR CITY
The Actual time varies depending on the latitude and longitude of your precise location.   Like the tides – which change daily- an interesting point of comparison- in other years– the solstice was in another time of day. (If you're a buff for all things in the cosmos- you can follow tips about the sky– comets, lunar cycles, asteroid travels here:
THE NIGHT SKY THIS MONTH
)
The summer solstice is the longest day of the year starting a cycle that will lead to a decreasing amount of sunlight each day until the cycle reverses itself again six months from now at the winter solstice. In my practice, there's a "seasonality" to the questions and educational planning taking place.
At this time of year, I tend to field three types of questions:
Rising Seniors 
From Parents- When is it going to be all done?!!
For students who attended my June Writers Block Workshop  — offered a third year in a remote way- there was likely a healthy curiosity and a bit of apprehension about what to do next in their college application process.  Most of my students complete their initial college essay for the Common App in our workshop  and then focus their attention on college specific supplemental essays also an important part of the Common Application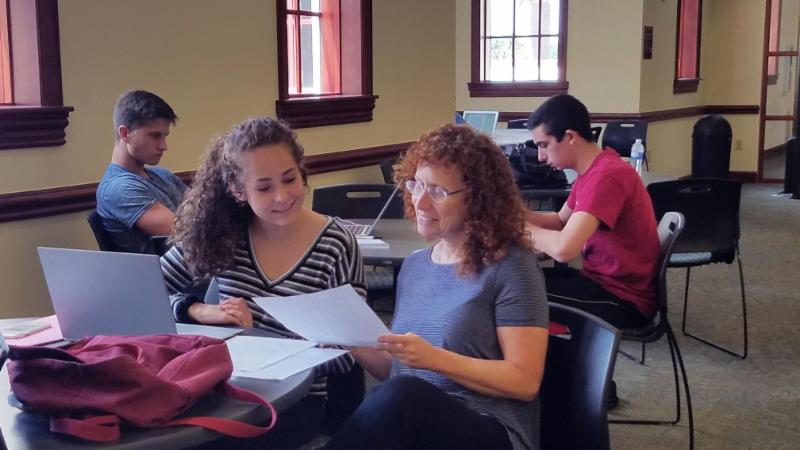 Back to the "Solstice"…..For all students, just as the number of hours of daylight decreases each day, the number of days you have remaining to decide on where to submit your completed college applications is a finite number approaching zero just about the time of the Winter Solstice! (My aspiring Astronomers, Aerospace Engineers and Astro-Physicists- that analogy was for you!) My aspiring mathematics majors will confirm that the time-period to complete college applications is a convergent series – or for those of you interested in analytic geometry-this is an asymptote! 

As the number of days available to complete and submit your applications will approach zero, I know that aspiring Business and Psychology majors can confirm that with some solid planning and a dedicated schedule of task completion, the Autumn Equinox is a reasonable student target for submission of your College Applications and all supporting materials. I'll be talking more about those key tasks below.
Rising 8th-11th:
Students Entering/Continuing High School also have some unique questions that are "cyclical" like our position relative to the sun. Students and parents sometimes have different goals about how to spend summer vacation. We want all students to be prepared for the academic and social challenges they have accepted for the next year while spending the needed time recharging. "On-ramp" courses can help jump-start students in AP classes ahead.
I previously forth a number or project suggestions and an extensive reading list that should appeal to even the most discerning of readers.
 A balance of activities to continue to discover and explore emerging academic and personal interests through readings and hands-on experiences is encouraged.
For rising juniors, standardized test preparation is essential at a time when you're not distracted (as you should be) by your seven high school classes and your demanding extracurricular calendar. There are many affordable and even free online test preparation options.   Confused about required tests:
watch for my updated series in early fall about all things testing- or reach out for a copy of my spring newsletter.
At the moment, the list of colleges on 
Fair.test
has expanded exponentially! since before the onset of the Pandemic.  Many Ivy League colleges are again on that list for the COMMON APP 2022-23 College Application season
If you're a Rising Senior  who did not yet test (or you're unhappy with your scores),  you may find some relief in the large number of colleges on that list. But the reality- there is a huge difference between declaring Test-Optional vs.  Testing Recommended vs. Testing Required.   There will be test dates again this fall – and if you're aiming for a highly selective college – I highly recommend you assume you should test and submit scores regardless of whether your dream college is on that list – why? Because there will be another student who did take that exam who all else the same- will have one more bit of information in their college application folder.  And simply- there's a human bias- if you don't submit a score- the question will linger- "must not have been a good score"…
That said, if testing hasn't been your strength- this is good news too.  Please discuss this situation with your GC or  click here to reach out to speak with me about how to handle your testing and college applications.
2. In contrast, if you're a Rising Junior ,  we just don't know the long lasting impact of the changes/de-emphasis of testing.  If you're a Rising Junior- this summer would be  a good time to prepare for testing dates this fall. While the format of the test will again change in 2024- summer is a great time to prepare if you are a Rising Junior and if you're far enough along in mathematics.
Class of 2022  OUR DEPARTING HIGH SCHOOL SENIORS — COLLEGE FRESHMAN!!
Questions from Students Heading Off to College the Solstice marks the start of your next step of your journey!
Many of you are awaiting AP / AICE exam scores in anticipation of selecting your fall courses with guidance from your new undergraduate academic advisor. As I wrote about in my two separate notes on COVID-revised AP exams- there is a reasonable expectation that colleges will not necessarily award credit without some internal AP placement tests regardless of your scores from the spring of 2020  That's making perfectly great sense- as the test was abbreviated and some curriculum items omitted on the exam.  The university needs to assess your readiness to move to the next course.   Several of my 2020 high school graduates did NOT earn AP credit from the round of spring 2020 AP exams— and were offered placement exams and/or were asked to repeat courses cut short or where testing was truncated.
If you're already thinking about medical or law school, please give me a final shout-out with some tips on how to start planning for your next educational application milestone. If you are thinking ahead, you may have joined your school's Alumni network on LinkedIn. Yes, this is an initial career planning step well worth your time this summer.
Sadly, some graduating) high school families that weren't my students– just recently called asking to figure out how to pay their fall bursar bill. This type of question is a difficult one and one that would be avoided with careful financial and academic planning as early as 9th grade to understand how to select a university that best fits a student not only academically and socially, but financially. As noted in many of my earlier newsletters/blogs, there are scholarships for students of all academic levels and backgrounds. Looking for these scholarships at the 11th hour isn't practical. Planning to apply for specific scholarships can begin as early as 9th grade.
I challenge you to celebrate the Summer Solstice by committing to finishing your college applications before Autumn Equinox and perhaps even reading the first few chapters of some of next year's text books.
As seniors are facing the final cycle of high-school and our recent graduates are preparing to move into their next educational journey, astronomical certainties are like education. Education is an ongoing and life-long sequence of learning and discovery that enriches not only the learner, but education brings benefits to everyone in the communities we share. (This of course is one of the reasons our society has a long history of delivering quality public education to all its citizens.)
Attention High School Seniors  and parents! If you haven't already done so, it's time to get started on your college applications.  Specifically, it's time to start your
Common Application 
and ESSAYS!
If you're late getting started with college admissions planning, don't worry because whether you're just starting to get organized or you've been working with a college admissions consultant throughout high school, either way your applications will be completed on time and you will be evaluating your college admissions offers in just a few months.  It may both surprise and comfort you to know that this time next summer, you'll be packing as you get ready to head off to join the freshman  class of 2027!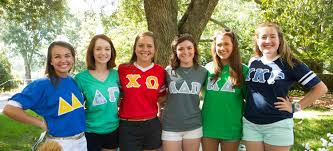 Let's get you up-to-speed on some important steps in the college admissions and common application process.  Please reach out to schedule your back-to-school College Planning & Admissions Assessment.
It is indeed never too early or late to begin taking steps to create and realize your educational goals.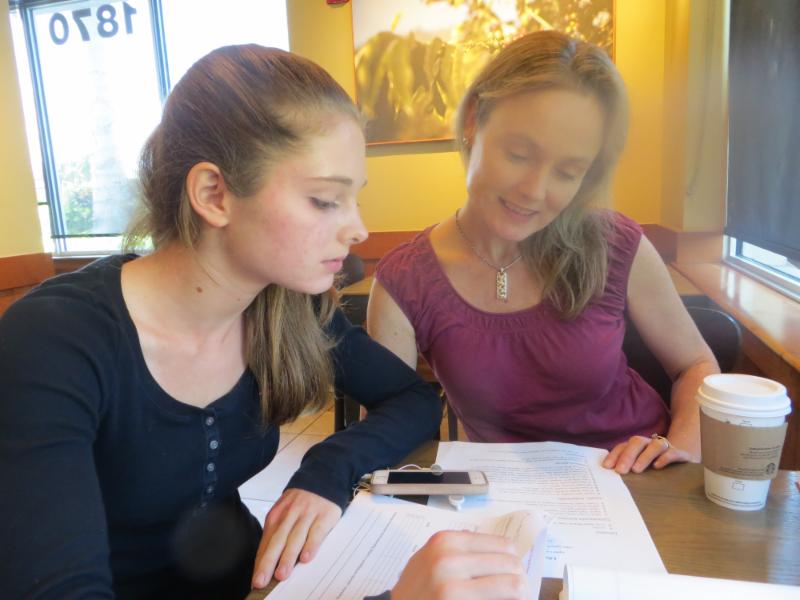 Planning throughout high school will increase your chances of admissions and success as an undergraduate.
Bonnie R. Rabin, Ph.D.
Educational and College Admissions Counselor
Professor Emeritus & Cornell Alumni Rep  30+ Years Experience
South Florida  561.509.0021
Boulder / Denver  720 737 9934
Online – Nationwide    833-MY-ESSAY
Best Wishes for a strong finish to the school year and a wonderful summer!
Bonnie R. Rabin, Ph.D.
Educational and College Admissions Consultant
RECENT COLLEGE ACCEPTANCES
Congratulations to our clients!
Carnegie Mellon, Cornell, U. Michigan, Northwestern, Georgia Tech, University of North Carolina, Vassar, Bowdoin, Wellesley, Emory, U.Illinois, Notre Dame, NYU, Rice, University of Chicago, Washington University (WUSTL), Drexel, Tulane, Brown, Purdue, Swarthmore, SCAD, Ohio, Georgetown, Hamilton, Reed, Miami, Johns Hopkins, University of Florida, University of Arizona, Penn State, Villanova, Northeastern, SUNY-ESF, St. Johns, Embry-Riddle, Colgate, Fordham, Columbia, Barnard, Syracuse, Swarthmore, Pittsburgh, Dickinson, Colorado, Rensselaer Polytechnic Institute, Howard, Fordham, SUNY Stonybrook, Duke, Case Western, Rochester Institute of Technology, Parsons, Virginia Tech, Boston U., Hobart & William Smith, Claremont Mckenna, Davidson, Westpoint, Gettysburg, Amherst, Temple, Denison, Howard, UT Austin, SUNY-Binghamton, Hamilton, George Washington, American, Indiana, SMU, James Madison, UF, and many more!
WRITE YOUR SUCCESS STORY!
WRITER BLOCK COLLEGE APPLICATION & COLLEGE ESSAY WORKSHOP