Greetings Students and Families
It's hard to believe- but the 2022-23 academic year is moving and rolling -and our seniors are immersed in college applications.   I'm sure you have many questions about your back-to-school situation- as students resume in-person learning and a full plate of extracurriculars– some may be anxious about their return and others ready to dive in.    If you're a regular reader of my newsletters and blog posts, you'll know I emphasize the importance of recharging and ongoing discovery throughout summer  – and I do hope the summer provided opportunities for both  so that goals can be set for a productive and joyful academic year.
 Seniors –  – it's time for your college application
Attention High School Seniors (22) and parents! If you haven't already done so, it's time to get started on your college applications Specifically, it's time to start your Common Application and College ESSAYS!   College Advisor, Bonnie Rabin, PhD – Professor Emeritus & Cornell Alumni Representative has over 30+ years of advising experience to guide your student to discovery for academic success throughout high school and as an undergraduate.  Are you on target?  Are you ready for your college applications and college essays?
If you're late getting started with college admissions planning, don't worry because whether you're just starting to get organized or you've been working with a college admissions consultant throughout high school, either way your college applications will be completed on time and you will be evaluating your college admissions offers in just a few months. Thsi year, as you know from reading my blogs the past frew months – there's many changes.  WIth AP revisions,  SAT/ACT test cancellations,  a lack of opportunity for on-campus in-person campus visits- and extracurriculars that were paused or even eliminated– you may be wondering how will you navigate the process?  College admissions has some changes – but the reality is that you will be going through the same process –  It may both surprise and comfort you to know that this time next summer, you'll be packing as you get ready to head off to join the class of 2026!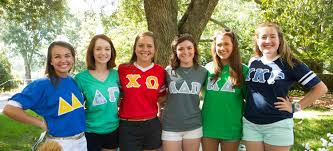 Let's get you up-to-speed on some important steps in the college admissions and common application process.
How do I begin the college application process?
You are indeed one step ahead having already recognized this is indeed a "process".  The college application process follows a process of introspection about the intended field of study and exploration of several colleges starts now. The process includes the submission of your completed Common or Coalition applications!   I've organized a flow chart for you at the end of this blog to help you see the big picture and the process ahead.
Do all colleges use the Common Application?
A very large percentage of undergraduate institutions will require you to submit your application thru the Common Application portal.  Many colleges now offer the option to use the Coalition Application.  Some private institutions and some state college systems do not
utilize either system and/or may provide you with the choice of which portal to submit your application.   You'll find the information you need at the "Admissions" tab on a college's main home page, indicating where and when to submit your application for admission and well as all the required external components – including teacher recommendations, test scores and transcripts.
Did you know there's a new COVID prompt – ? My previous blog discussed this and I'll have more to say about college essays in blogs that follow this and next week.
What Colleges — What Major?!!
If you haven't yet finalized your list of match, safety and reach schools, consider scheduling a thorough
Educational and College Admissions Planning Assessment
 in which together we will discover your passions and identify your strengths and interests to customize the list of undergraduate degree programs where you'll thrive both academically and socially.
You're invited to review my earlier blogs providing insider tips on researching majors and colleges.  
It's truly important to focus first on discovering the best fit for your intended major area of study rather than selecting institutions simply based on name recognition.   One of the most important parts of your college application are the college essays- there are many. The College Specific Supplemental essays really will ask you to define with great clarity how you came to appreciate the intended field of study indicated on your Common Application. This essay takes on particular relevance for students in STEM, Engineering and the Arts- where admissions is often much more selective and spaces are limited.
As a Professor Emeritus & Cornell Alumni Representative, I have extensive knowledge of university curricula and can discuss some interesting and unusual majors you probably never even considered as well as exploring traditional degree programs.
Familiarize yourself with the distinct application requirements for each college on your list:
Many schools (most certainly more competitive colleges) will require unique supplemental materials. Within the Common Application as well as being detailed on the admissions website of each college, you'll find an applications checklist. Some of the external supporting materials outside of the application system include: Official High School Transcripts, SAT/ACT, SAT Subject Tests, Teacher Recommendations and Portfolios of Your Work (specific to majors).
Read the application checklist and pay careful attention to deadlines for receipt of all admissions materials.  My clients receive guided college application assistance and review, including proprietary customized application deadline management. Ongoing and regular reports to both parents and students ensure there are no missed deadlines!
TIP for SUCCESS!  UNIQUE PRESENTATION MATTERS!!
Two of the most important ways in which you'll distinguish yourself on your college application from your equally qualified peers are your extracurricular activities (including honors and awards earned) and the content of your essay(s). Essays should reveal your strengths, passions and how you connect to others by sharing experiences in a heartfelt and authentic essay.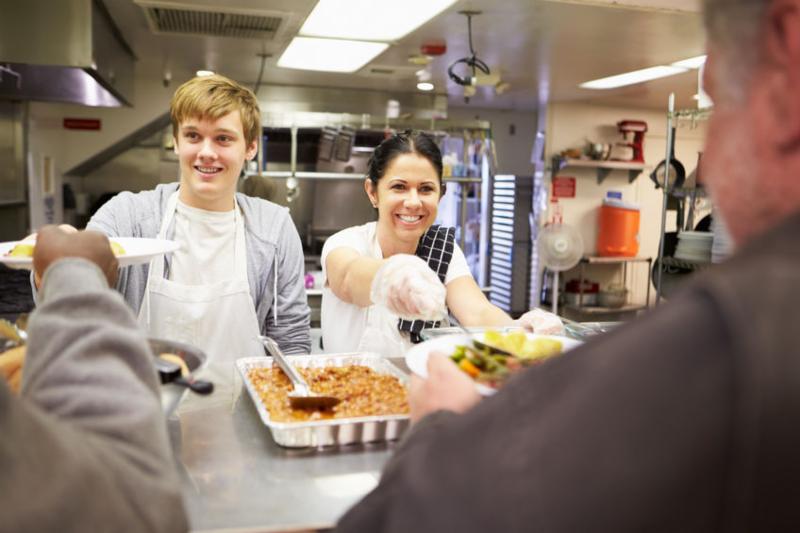 Recognize that for each college, there are more student applicants than there are available spaces in the freshman class.  A very large percentage of students have equivalent academic credentials including the appropriate/recommended high school G.P.A., completion of challenging and relevant honors, AP and AICE classes, strong teacher recommendations and solid test scores.
With acceptance rates in the single digits in the most competitive undergraduate degree programs and your chances of acceptance at state flagship schools hovering at less than 50%, how do you make a difference and receive an acceptance letter?!    As a former University Professor and admissions committee member and current Cornell University Alumni interviewer, I have thirty years of experience reviewing undergraduate and graduate admissions applications.  I know what it takes to get noticed!   Let me guide you to making the most clear and effective presentation of your strengths and unique accomplishments to stand out!
and
Prepare an Activities Resume!!
It's extremely important to make the strongest and most clear presentation of your strengths and unique experiences.   To prepare for submitting the portion of the common application that details your extracurricular activities (leadership roles, honors and award earned), craft your "activities resume" also known as your "brag sheet".   Not only will this document help you organize your materials for a unique and eye-catching presentation on your common application, but an activities resume is a valuable hot sheet to guide your teachers who will be writing your recommendations.  You will also provide your activities resume to the admissions or scholarship representatives if you schedule an interview.
Using your activities resume as a baseline, together we will brainstorm and discuss your experiences both within and outside the classroom to organize your responses for both the common application core essay and any college specific supplemental essays or short answers.
What do I write about in my college admission essay?
DON'T START WRITING JUST YET !!
Before you begin crafting your common application core essay, you'll want to identify and strategize your responses across the common application core essay and any college specific supplemental essay(s).   Organize all required supplemental essays looking for similar questions and those that are unique.  You'll very likely be writing 1-3 unique essays above and beyond the common application core essay.   STRATEGIZE!!
The admissions essay is a very critical component of your application as it allows you to distinguish yourself from your competitors and to introduce yourself to the admissions committee.  It is how to share and highlight your unique strengths and experiences in a way that your transcript and test scores cannot fully illuminate.
I tell my clients to begin by thinking of experiences that may have brought humor, happiness or even sadness into their lives.  The things you remember most are those that shape you – they make you laugh, cry, they are worth sharing because they tell a story that defines you and provides insights about where you want to go with an emphasis on what you hope to achieve during your collegiate experience.
While you will want to demonstrate "informed interest" (see my earlier blog on "
Admissions Trends
 "), you will want to aim to "recycle" your responses wherever possible.  For example, writing a college specific supplemental essay focused on discussing what motivated you to pursue engineering or business you'll likely discuss your inspirational experience at 
FIRST robotics
 or 
DECA
.  Equally important, you'll want to include college specific information that elaborates and demonstrates your informed interest in attending a specific institution by referring to genuine thoughts about the undergraduate research opportunities, a specific research institute or some unique aspect of the undergraduate curriculum that inspires you.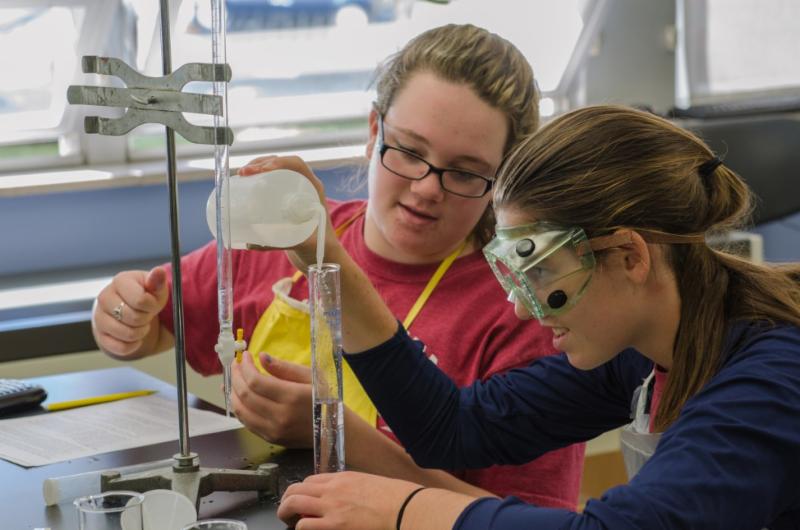 Colleges are unique and it's up to you to have a very solid reason for why you want to attend a specific institution.  Do you research as this will increase the likelihood of admissions success and also finding a college that is your best personalized fit.  This information needs to be included in your essay and woven into your discussion of the shared experiences noted on the activities portion of your common application.
I look forward to guiding you to organizing your extracurricular activities and together we can confirm your list of colleges and brainstorm topics for your core and supplemental essays.  We will work on multiple drafts of your essay to generate a polished essay to best position you for admissions success.
Whether you're ready to finish your essays and application before the Autumn Equinox or just beginning to research colleges and majors, or perhaps you want to create a customized learning plan to address study habits and time management, I invite you to contact me to 
schedule your complimentary consultation 
s and learn more about the Educational and College Admissions Consultation services available for rising seniors and all high school students.
Please review recent blogs, read our online reviews and then reach out to schedule your Educational & College Planning Year-End Assessment. It is indeed never too early or late to begin taking steps to create and realize your educational goals.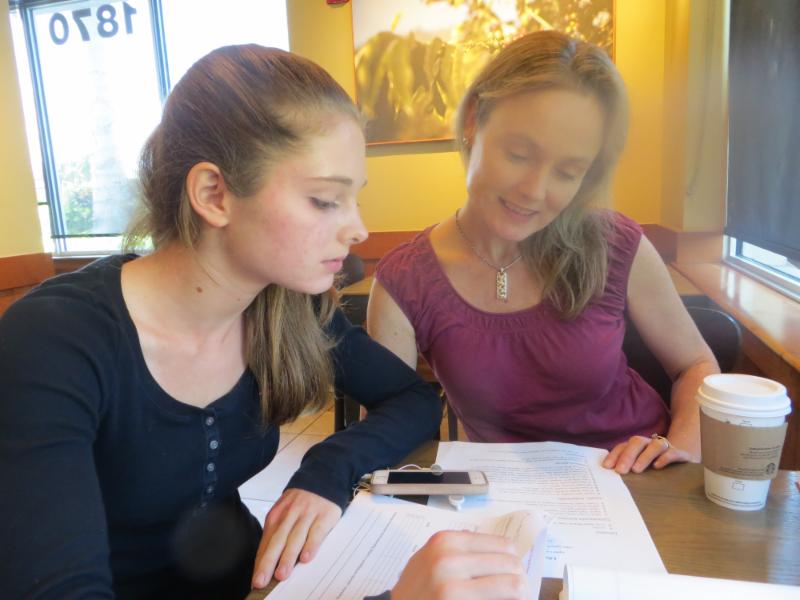 Planning throughout high school will increase your chances of admissions and success as an undergraduate.
This Chart Describes each of these parts– and when/where/how you submit this information.  if you're not working closely with your guidance counselor or don't have a private college advisor, please reach out to schedule your College Admissions Assessment with Online College Counselor Bonnie Rabin, PhD
Required College Application Item
Where to Submit
Other Notes
When Do I Submit this Item?
GPA/Transcript
Depends on High School:  Naviance, HS Fax, Parchment—This is NOT an item on your Common App for you to submit in that portal.

Your  Common App can be submitted before or after this supporting document reaches the college.

Request  that  your transcript(s)  be sent  by speaking with your high school registrar or your GC-

An official "School Report" is also required.  You high school would have told you by now how this process is handled.

*** Remove your SAT/ACT scores—see below

Twice:As soon as you have finalized your list of colleges – you can send on ahead. Best to wait for first quarter grades- especially if increasing and demonstrates your grades in your most challenging courses to date.

MID-YEAR Grade reports due after first semester

Extracurricular Activities
On Common Application -In Activities Inputs Section

There are 150 characters to enter this information- think carefully about your presentation.

Place those activities related to the choice of major at the top of your list.   You're limited to 10 activities.

Some colleges will allow/require resume upload.Most will have essays to provide additional details on activities.
During the application process
Honors & Awards
On the Common Application
You're limited to listing 5. We may use the "anything else" essay to provide a lengthy list if this applies to you.These are also noted on your resume – and if a college requests a resume, you'll submit here.
During the application process
Essays
On Multiple sections of the Common App and College Specific Tabs of Common App

>>>>>  see next column

You will be writing no fewer than 2 essays and possibly as many as 10+  The more selective the college, the more essays you write.
The more "interesting" or needing explanation is your story- the more essays we write.

This is perhaps one of the most important sections of the application to distinguish yourself from thousands of other comparable applicants with the same set of course and test scores.

·         Common Application Core Essay
(Who Are You?)College Specific Supplemental Prompts — Typically 1 to 7 essays ranging from 150 to 800 wordsOther essays:Explaining Anything UnusualExplaining School ChangesThe COVID Prompt
·
Teacher Recommendations
Common App –

You can submit your application before or after these are completed.  Please don't be that student in November who uses the teacher rec as the "excuse" for why you didn't submit your app.

You'll enter the teacher email address into the Common App for each and every college–.

Teachers will receive  an automated request and are familiar with how to submit – they've done it before.

If you are using a professor from a college- same process.

Some High schools also submit through Naviance on your behalf

ASAP!!   As soon as we complete your core essay, why major essay and finalize your college list- please provide these supporting materials to your teacher and request their letter of recommendation.  The later you approach a teacher the less likely they will provide a detailed or timely note.
PLS REQUEST BY AUGUST 1!!
Test Scores
Official Score Reports are sent through College Board or ACT. This is required.Self report scores can be done in addition on your Common App

Have your high school remove any and all SAT/ACT scores from your transcript -this requires an official request.  As many colleges participate in Score Choice and Super Scores- pls remove "ugly" scores from your transcript.

AP scores are NOT required elements of any college application. You can self report these on your Common App.

There is no place in college admissions for sending your AP scores.

These are sent to one college in summer following your senior year to assist with credit evaluation and proper course placement for the fall semester of your freshman year.

Anytime after ALL tests are completed but before the due date- as late as December.  By the due date of applications- you can submit your application months prior to sending these through- especially if you are still testing as late as possible- December 2020
Financial Aid
FAFSA – Required by all collegesCSS Profile – Required by many but not all colleges.
FAFSA.GOV

CSS is submitted through the College Board

*** Please gather the due dates and be familiar with which if any forms are needed – and any for non-custodial parent/divorced/separated/rem-married families.

DO NOT WORRY about any of this until October 15.

Do change address on file for any student in shared custody to match lower-earning parent for FAFSA.

EVERY COLLEGE HAS SPECIFIC DUE DATES—October-ish to December/January- If you miss the date – you will absolutely not receive financial aid.  Please speak with me ASAP about unusual circumstances—2019 vs. 2020 income, divorce, medical, business loss / gains – anything bizarre- let's talk before you submit.
What motivates your student? Successful students are intrinsically motivated!
Success begins with a student-led Strategic Educational  & College Admissions Plan with actionable items!
A Strategic Educational Plan Includes:
A Challenging "synergistic" high school curriculum (AP, IB, AICE, Dual-Enrolled??)
Sustained, directed and meaningful extracurricular activities 

both within and outside of school (Involvement driven by genuine interest)

Student directed research to explore a variety of emerging academic and career interests  

(Customized academic/career discovery exercises focused on your strengths!)

Time management solutions

(Parents- you're too busy to argue with your emerging adult about homework!)

Setting goals for target colleges, majors and scholarships  (Overlapping interests?)
Affordable college choices – FAFSA, CSS Profile, Merit-based aid??! (Yes, you can afford college!)
RESULTS:  
Motivated, Self-Directed & Confident Young Adults Ready to Succeed!
Especially for Seniors:
There  are 3900+ potential colleges in the US!.
Juniors should begin the process of exploring major areas of interest. Leverage my university experience and knowledge of a variety of majors. Let's explore together!
Look for synergies between your high school curriculum, your strengths and potential undergraduate majors of interest!
I invite you to contact me with any questions about decisions you're facing about your courses, extracurricular activities, learning accommodations or the entirety of your college application process.
with College Consultant Bonnie Rabin, PhD
Educational & College Admissions Planning ! It's never too early. Way back in August you likely set goals- some personal, some academic and undoubtedly you began the year filled with anticipation and excitement.  Did the 2020-21 year even with all the unexpected bumps prepare you for the next year ahead? If not, be clear about the courses you're enrolled in and perhaps take steps ASAP to review foundational concepts that weren't absorbed last year.
Are you still On Target?  Joyful?  Motivated?  Confident?
Have an awesome day!
Bonnie R. Rabin, Ph.D.
Educational and College Admissions Consultant
SENIORS- ARE YOU READY FOR COLLEGE APPLICATION SEASON AND WRITING YOUR COLLEGE ESSAYS – COMMON APP 2022-23
Bonnie
Nationwide Online College Admissions Planning https://collegecareerconsulting.com/online-college-counselor/
STEM COLLEGE ADVISING EXPERT
Bonnie R. Rabin, Ph.D.
Professor Emeritus & Cornell Alumni Representative
Founder, President College Career Consulting, LLC
Serving Clients in South Florida, Boulder, CO, Denver, CO &  Remotely Wherever You Are
Florida:  561.509.0021
Boulder & Denver Colorado:  720.737.9944
Nationwide: 833.MY.ESSAY
Experience the Difference!