Greetings Students & Families!
We're in the middle of AP exam testing where high schools are testing under one of three rounds of exams this year.   GOOD LUCK TO ALL OUR STUDENTS as you continue into the second week of AP testing.
I also refer families to my earlier piece on SAT/ACT cancellations and their impact on our Juniors '22 and Sophomores '23- you can find that link  HERE.    Please reach out to schedule to discuss your College Plan and the impact of all the changes that are occurring in learning, activities, testing and summer planning.
I'd like to wish all students continued best wishes for a strong finish to the school year. Everyone has been pushed to explore boundaries and adapt and teens — you really should give yourselves a huge round of applause at what you are continue to accomplish in these uncertain times.
2025 COLLEGE ACCEPTANCE RATES!!  
Don't Worry- Let's Explore …
This note removes any confusion about COLLEGE ACCEPTANCE RATES and provides families with clear information about the data allowing you to ignore unnecessary and alarming "news" that crosses your social media feeds about College Acceptance Rates.
College Acceptance Rates? 
With all the hype about ever-shrinking college acceptance rates and record number of applicants, you may not only be worried about where you'll be accepted, but have been led to believe you too need to apply to several colleges in an attempt to increase your chances of acceptance to your "dream school".   These concerns may have been jolted as extracurricular pursuits paused this past year and summer plans cancelled-all of these activities an important part of distinguishing yourself from other applicants and finding meaning and direction outside of the classroom.  It's my plan to make you more comfortable and to understand why you shouldn't be as concerned about these "shrinking" acceptance rates and believe that you need to apply to dozens of universities.
Let's debunk the first myth straight away.   Statistically, if you apply to ten schools each with a 10% chance of admissions, I know that you all understand that you do not have a 100% chance of earning a spot at one of the ten universities!  That's the principle of mutual exclusion taught in AP Statistics. About this time of year I speak with anxious parents and students who approach me with a list of 15 to 20 colleges.  That's simply far too many universities.
How many colleges should I be applying to on my Common Application?
That's the WRONG question!   WHICH COLLEGES should you apply to – that's the question your college advisor should help you answer.  I'm going to give you the short answer and most strategic stress-free response– : Every student should apply to two "safety" colleges that the student would be thrilled to attend- fitting the student academically, socially and financially.  Once we identify those choices, we can turn attention to selecting "Match" and "reach" colleges.  Every year students learn of acceptances to their match and reach colleges– please don't apply to 20 colleges- that's simply too many!
With a solid
Strategic Educational and College Admissions plan, implemented as early as middle school, each student will have goals and take steps towards achieving those goals.  The selection of colleges will become clear.
"FIT" — you've heard me discuss this before – but before I discuss why you should IGNORE data on Acceptance Rates– I'm discuss "FIT" one more time–!
The "fit" between a student and a university is based upon three pillars:
1. ACADEMICS
The university you attend should provide an outstanding academic experience in your intended major/minor fields of study, along with appropriate internship and career placement opportunities. This is paramount to selecting where to attend.
There's a major field of study to match the unique strengths and interests of every young adult! With nearly 4,000 colleges offering an impressive number of traditional and cutting edge majors and minors, it can indeed be overwhelming to navigate the maze of available degree options.
Your evaluation of academics should move beyond published lists of college rankings. The most important steps include learning how to navigate through the "Academics" and the "Research" tabs to fully explore the curriculum maps, degree requirements and the research projects faculty are conducting. As a former university professor with 30+ years of experience on curriculum planning committees, I'm able to help your family assess "academic fit" and effectively explore your academic options to balance each student's current and emerging interests and strengths.
Undecided?  Consider that "flexible" and universities LOVE to hear about students with multi-disciplinary interests.  All of your applications will in fact provide you with an opportunity to explain your choice of major(s) as being formed through classroom and other experiences.  More about this below.
2. SOCIAL
The social fit is important as each student is looking to find a "home-away-from-home" for their next four years. Is the campus inviting, inclusive and are there opportunities for ongoing social and emotional growth?
This is exactly why students visit university campuses before enrolling. Your Educational and College Admissions Assessment will help you hone in on the criteria that are important to you.  Let me help you understand how to have an informative and meaningful campus visit – and yes, that may even be a virtual visit which is bolstered by connecting with students and campus representatives in your major, your potential clubs and other ways to feel the "vibe" beyond a webcam.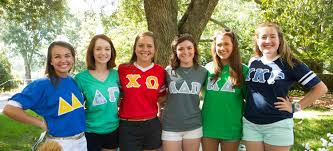 3. FINANCIAL AFFORDABILITY
Every family faces unique financial circumstances and we factor those into the choices of where to apply and enroll. Additional details are noted on our financial aid page. If you're ineligible for financial aid, merit aid remains an important option to explore.
THERE ARE MANY CAMPUSES PROVIDING an EXCELLENT EDUCATION offering deep discounts on tuition given your "admissions profile".
I truly want to reassure you that there are universities that don't actually charge the "sticker price".
SO Let's Talk about College Acceptance Rates…
Parents and students should be unconcerned about the news on acceptance rates and instead keep perspective on how to prepare for and conduct research on universities.   All my juniors understand how to navigate the process to create a manageable list of match, reach and safety institutions. If you missed my earlier note:
If however, you're truly curious about acceptance rates- here's a comprehensive link to the acceptance rates for the class of 2025 within all Ivy League campuses– you can see the "trends".  
IVY LEAGUE Acceptance Rates 
and at the end of this newsletter I've included a detailed chart of acceptance rates at several colleges  for 25/21 and I also retained my earlier rates beneath that chart.
But let me try to convince you why college acceptance rates should be a very very very rough guide to your college planning and of little concern to your decision making.
College Acceptance Rates are Less Important than You Think!
Yes, these numbers are a representation of  the degree of competitiveness.  A college with a 25% acceptance rate compared to a 70% acceptance rate will be more challenging academically and have accepted students with a stronger academic profile.  That is a useful fact.
Once  you've approached the 25% or lower acceptance rate- think of this rate like a cold day- there's no difference between a 20 degree and a 5 degree day- you need a hat, gloves and your warmest coat!  Similarly, for admissions success, you need to build your Strategic Educational and College Admissions Plan well before your senior year if you are to be a viable and potentially successful applicant in this cohort of selective universities.  There aren't enough spots for the numbers of students who want to attend and would be outstanding students if accepted.
Starting as early as Middle School, students need to focus on developing their academic and extracurricular interests which are further explored and enhanced throughout high school!
What about those single-digit and less-than-50% college acceptance rates? 
YOUR SPECIFIC CHANCE OF ADMISSION IS NOT THE SAME NUMBER AS THE PUBLISHED AGGREGATE
ACCEPTANCE RATES!
College acceptance rates are aggregate numbers representing the population as a whole.  If we could more realistically focus on your profile: your GPA, your intended major, your extracurricular experiences, your competition and leadership roles, your gender, your location, your legacy status and a number of other relevant factors, you will appreciate that YOUR chances of admission at any given university are unique and can greatly exceed the published acceptance rates.   RELAX!
Planning throughout high school will increase your chances of admissions.
Where can I review results or profiles of accepted students?
A virtual tunnel to the center of the earth for  anxious parents and student awaits you at Talk.collegeconfidential.com
There are literally tens of thousands of discussion threads on this webpage – some threads are exceptionally informative, but like Wikipedia- lots of speculation from well-meaning people with too much time on their hands!
Nonetheless, you can see
"Official Results Threads" .
Google: Talk College Confidential  Official Results Thread Class of 2024  INSERT: MY DREAM UNIVERSITY
In a given thread, you can see the profiles of students accepted, rejected and waitlisted.  It is quite anecdotal but also informative.
MEANINGFUL STATISTICS:
The only statistics to focus upon are those that provide indications of the quality of education you'll receive at a given university.  Here are a few that can help you decide whether the investment is a good one.
Do graduates still find a connection to their chosen field and institution at age 30, 40, 50?  Check out statistics on the percentage of alumni giving (also see my earlier newsletter on why this percentage is an indicator of financial aid success).
What's the percentage of graduates who have a job offer/graduate school acceptance in their field upon graduation?  What percentage of students have  an offer of employment 6 months post-graduation?
As students continue to apply to more colleges and in record numbers, more applicants means lower acceptance rates.  Unlike other organizations and businesses, colleges cannot continue to increase in size as they are limited by classroom and dorm space and the number of faculty members.  Colleges are cautious not to overbuild as demographic trends don't always sustain.
Universities aren't competing to increase their market share of the available 18 to 24 year old students.  Universities are competing to attract the brightest and most interesting students.  
Are you one of them?
Finding Your Niche?
For those of you who are regular readers of my newsletters and blogs, you understand that College Admissions is holistic.   Recently I wrote about the relevance of demonstrating "character" and your "uniqueness" in the admissions process. What really matters for all of us, students and parents alike, is knowing that we lead lives filled with joy and purpose.
The core essay prompts for the Common Application — especially numbers 1, 4 and 6 address this very point!
My goal in the partnership I share with each family is to guide each young adult to becoming self-directed, inspired and ultimately to recognize their strengths and passions in ways that will enable each young adult to contribute to their communities.
A student's GPA and transcript are a significant determinant of admissions and academic success.  Yet with five to seven qualified applicants for every available space in the freshman class, admission committees seek to create a freshman class that is diverse in intended majors, geographic origin and personal interests.
Students who are successful not only in admissions but as actual undergraduate students, are those who have well defined interests, nurtured as early as middle school and further developed throughout high school.  
Having an academic niche or a personal passion outside the classroom builds motivation, focus and academic success.
Parents, guidance counselors and your college advisor can help your student identify or deepen an academic and /or personal interest.
What sparks your student?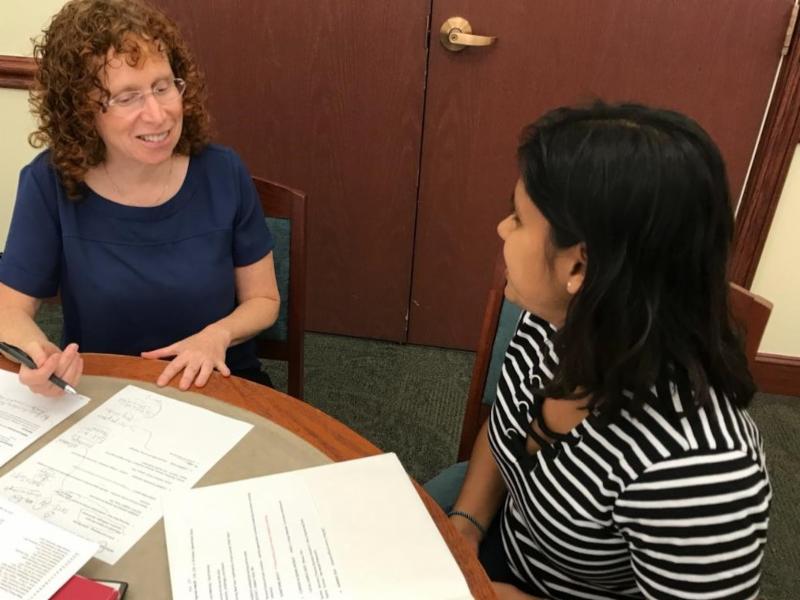 For over three decades I've provided pre-college acaddemic advising to thousands of students and I look forward to meeting your young adult to develop a partnership with your family further enriching the high school experience to ensure admissions and undergraduate success.
Bonnie R. Rabin, Ph.D.
Educational and College Admissions Consultant
Professor Emeritus & Cornell Alumni Representative
College Admissions In-Person & Remotely Throughout the US
HIGH SCHOOL JUNIORS 2022 —
There are still a few spaces remaining in my June College Application Workshop.
FLEXIBLE SCHEDULING

All clients have complimentary access to the June workshop and exclusive access to the Fall Sunday Afternoon Writers' Block series.
WORKSHOP INFORMATION below
Class of 2025 vs 2024 Admission Rates
Pomona College TBA ###
EARLIER NEWSLETTER RESULTS
Class of 2024 vs 2023 Admission Rates
Northwestern UniversityTBA8.9%
Pomona CollegeTBA7%
Stanford UniversityTBA4.3%
Williams CollegeTBA10.7%
College Name  Acceptance Rate 2023  2022
Georgetown University10.96%14.50%
Northwestern University8.9%8.40%
Pomona CollegeTBA6.90%
Stanford University4.18%4.20%
Tufts University16.1 %14.60%
Vanderbilt University11.7%10.90%
Class of 2021 vs 2020 Admission Rate
University of Chicago7.6%7.9%
Vanderbilt University10.3%10.4%
| | | |
| --- | --- | --- |
| School | Class of 2024 Admission Rate | Class of 2023 Admission Rate |
| Boston College | | 27.1% |
| Boston University | | 18% |
| Bowdoin College | | 8.9% |
| Brown University | | 6.6% |
| Colby College | | 9.6% |
| Columbia University | | 5.3% |
| Cornell University | | 10.5% |
| Dartmouth College | | 7.9% |
| Duke University | | 7.4% |
| Emory University | | 26.5% |
| Georgetown University | | 14% |
| Harvard University | | 4.5% |
| Johns Hopkins University | | 9.2% |
| Middlebury College | | 15.9% |
| MIT | | 6.6% |
| New York University | | 16% |
| Northwestern University | TBA | 8.9% |
| Pomona College | TBA | 7% |
| Princeton University | | 5.8% |
| Rice University | | 8.7% |
| Stanford University | TBA | 4.3% |
| Swarthmore College | | 8.7% |
| Tufts University | | 14.6% |
| University of Chicago | | 5.9% |
| University of Notre Dame | | 15.8% |
| University of Pennsylvania | | 7.4% |
| University of Southern California | | 11% |
| University of Virginia | | 24.3% |
| Vanderbilt University | | 7.8% |
| Williams College | TBA | 10.7% |
| Yale University | | 4.5% |