Greetings Students and Families!
I want to extend best wishes to everyone for a strong finish to the school year.
To students beginning AP exams in just two weeks (and others with IB papers and AICE exams on the horizon), you've learned much this school year and I encourage you to spend the balance of your time focusing on review of the topics you know best.
It's really true– being well rested can enhance your test-day performance.
Enjoy this video by Cornell Psychologist, Dr. James Maas
Best of luck on your exams.   Remember, if one exam doesn't go well, keep your focus on the next scheduled exam.
Reminder: SATII subject test registration is still open for both May and June
If you have finished pre-calculus, take the MATHIIC exam.
If you are taking AP BIO-you should be taking the SATII Subject test in BIO
If you are taking AP World – you should be taking the SATII Subject test.
If you are bi-lingual and can read and write in your native language-take the SATII language exam!  Depending on the depth of your language proficiency, you may also consider taking the AP exam as well.
While you may not yet know the colleges you'll be applying to in your senior year, we do know that many of the most competitive institutions require SATII subject tests.  Also, some of the test-flexible universities will accept subject tests/AP exams in lieu of ACT/SAT1 scores.
A few last minute AP and SATII Subject Test tips:
Reiterating: Cramming on your weaker topics is less effective than reinforcing the topics you know well.

You can become easily frustrated and waste valuable time trying to learn something new.

Use the time towards maintenance of your confidence of how much you know.

History exams – review your outlines for the finite number of anticipated short and long responses. (see grading rubrics below)
Science and math exams- review application of important formulae


AP EXAM RUBRICS

If your teacher didn't share AP rubrics, you can Google grading rubrics and see previously graded AP exams.  This can be an eye-opener!

Here are a few of interest: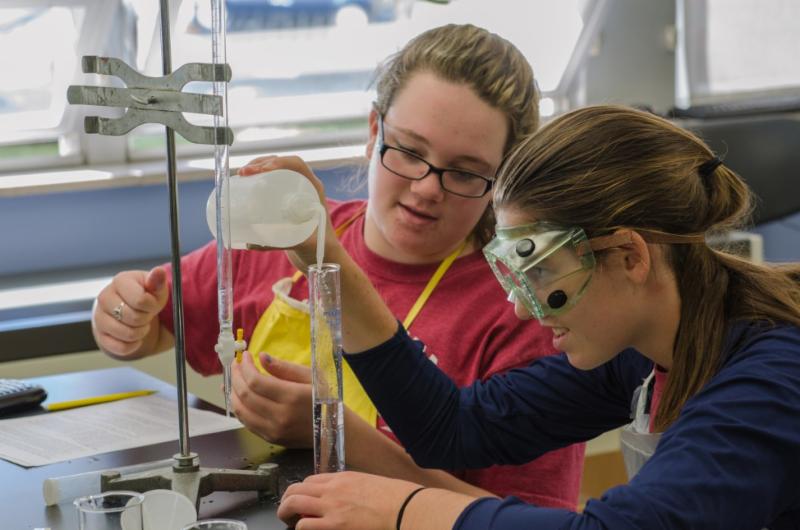 Scroll through the many helpful links to:
Change your calculator batteries!
The display of bright vibrant digits is refreshing.
Pack high energy protein snacks and
back-up pens and pencils for the long exam day.

IF YOU ARE ILL or your ALLERGIES

are overwhelming on the day of your scheduled AP exam, do NOT take the exam.  Illness includes "exhaustion", headaches, stomach cramps– truly please don't take AP exams if you don't have your "game face" on the morning of exam day!!!
AP make-up days
Wednesday May 23 to Friday May 25
It's Time for Reflections:  
YEAR-END EDUCATIONAL & COLLEGE PLANNING ASSESSMENT
As the end of the school year is within sight, I invite all students to reflect upon goals set in August.  Which of these were easily achievable?  Why?  What have you learned about yourself and how you approach learning and your time that works well and what will you change for the next academic year?
Parents, how have you changed as your student continues to develop their strengths?
Please reach out to schedule your end-of-year conference, we'll review your accomplishments both within and outside the classroom as well as identify opportunities for growth to realize personalized educational goals.
For those of you perfecting final papers and projects, keep in mind your best work may be suitable for submission to a variety of state and national essay competitions (and scholarship applications during the admissions cycle in your senior year). I look forward to discussing and reading any of your papers you would like to share. Please reach out to discuss whether you have any work in progress that is competition-worthy. Please don't under-estimate yourself! Competition venues are available in business, STEM, humanities, poetry, legal issues and more.
 WHAT's ON YOUR RADAR THIS SUMMER?
 JUMP START YOUR 
STRATEGIC EDUCATIONAL PLAN – 
COMPLIMENTARY SUMMER PROJECTS
I am thrilled to again offer complimentary summer career and educational independent projects for 8th to 10th grade clients and new clients signing a Comprehensive package.
Summer Collegiate Programs: Congrats to students accepted to in UF's Summer Science Research Program, Miami Scholars, FAU H20, Northwestern, Cornell, Johns Hopkins, WUSTL, Carnegie Mellon, UF RISE, Penn, Boston, Syracuse, George Washington, Drexel! Just a few of the amazing summer plans of my students.
Equally exciting– some students are travelling abroad to study, conduct internships and volunteer in three separate continents: Europe, Africa and South America.
Finally, bravo to our campers moving into leadership roles as counselors.
Best Wishes for a strong finish to the school year!
Bonnie R. Rabin, Ph.D.
Educational and College Admissions Consultant
561.509.0021