Greetings College Freshman and  High School Seniors,
Being a part of students' college planning and helping to set goals and navigate the high school experience leaves me filled with joy and also at times I'm in awe at how much teens accomplish.  Their dedication to ther studies and personal goals leaves me feeling positive about our future — especially in the daunting and challenging COVID pandemic.
Every student has a unique path and it is clear that all my recent high school graduates are poised to have a huge impact and they begin their college journey.
I hope this note finds everyone managing and you are finding ways to assist those in need around you.  This is a challenging time indeed.  In March, our high school students and undergraduates found their academic year cut abruptly short -with activities, competitions and l graduation plans upended.  I can imagine how disappointing that all was — and especially so for the class of 2020.  For some of you, making the decision on where to attend was even more unsettling as campuses were closed to long-standing spring "Accepted Students" days and some families also  faced uncertainty about their business and employment. That said, it's now mid-summer and you're ready to embark on your undergraduate journey- but with new rules and restrictions in the face of our ongoing pandemic.   I am reminded of a quote –"Hope in the Face of Uncertainty" – look it up!
I recently updated my annual Tips Sheets for New College Freshman- all of that information still applies- but this year I updated both Tips Sheets given the pandemic and the impact it's having on academic and social aspects of campus life.  I urge you to review these notes (scroll down for links below) for a successful semester and transition.  There are guidelines on what to anticipate should you become ill or college campuses close, or your family finances/situation changes your plans.
THE BIG QUESTION: ONLINE COLLEGE?? IS THIS FOR YOU?
Now as you head off to your initial semester- most of you have already heard that many –if not all– your classes will be offered online — even for those of you heading to live within a college dorm. I know you appreciate and understand why that's the situation- faculty aren't exactly jumping to sit in spaces with hundreds of asymptomatic young students.  The entire situation is simply unfathomable for us all.
In fact, more and more college campuses are not only going online, some are reversing their previous decision to open for the fall – CLICK HERE to read more.
Please don't despair – as the experiences of virtual learning are far more robust on college campuses than they have been in public high schools.  That said, you may be wondering if this is the right time to begin your undergraduate journey? There are actually two separate issues here. First – is whether you will thrive or even enjoy online learning and find it to be an investment you want to pay for at this time?  Second, the question is one of your health and safety.
I can help you evaluate your curriculum choices and the classes selected in light of your broader educational goals –.  At minimum, check the teaching evaluations of the professors you're thinking about before enrolling in any online class.  I can also help you explore which classes you can comfortably move to a later semester while staying on target for your graduation date.  Together we can explore your curriculum map and set forth classes in light of changes.  Yes, it's hard to imagine Organic Chemistry as an online class. I can also help you start planning for a summer 2021 internship – even with the reality that a fall  campus career fair isn't likely either. More about my role as a potential undergraduate advisor is detailed below. I would welcome the opportunity to assist  you with all your undegraduate academic advising needs.
Regarding your health- please review your university guidelines — what  plans will unfold if any student in your dorm becomes ill? Are you comfortable with those plans? This is important to align with your sense of personal comfort and your family values.  Rest assured, whether your dorm has 50 or 500 or 1500 students living and eating in shared bathroom and dining spaces– someone will become infected– you have to decide how you feel about this situation and understand your college's policies should this occur.  Some universities have reserved nearby hotels to quarantine infected students. Others have no plans in place. It is inevitable that outbreaks will take place on college campuses. If your college has offered the option to remain home and begin classes online- that is a good choice for many students.. Living in a dorm room taking those same classes online while it may be appealing- increases your risk of infection- that's hard to accept and deeply disappointing, and you may already know in your heart that is probably a good option if that is an option you've been given (not to mention the savings).  Please call me to discuss– I want to know that you appreciate that your education can continue on target — it's just with new paths – not those you wanted, but adaptability is important.  And yes, you and your parents can work out ways to embrace your independence even living at home  for a short while longer.
My three notes outlined how to handle the academic policies that may impact you and some other times as well.
COLLEGE ADMISSIONS -TIPS FOR NEW COLLEGE FRESHMAN PART I
COLLEGE ADMISSIONS & UNDERGRADUATE SUCCESS DURING COVID- GAP YEAR? ONLINE COLLEGE CAMPUS? FINANCES CHANGED?
COLLEGE ADMISSIONS – TIPS FOR RECENT HS GRADUATES FOR COLLEGE FRESHMAN SUCCESS– CURRICULUM ISSUES DURING COVID? ONLINE CAMPUS?
Please find a  few last minute reminders for a successful transition and undergraduate experience:
 Seek out your Undergraduate Academic Advisor and make a personal connection.  Your conversation should extend beyond a 10-minute conversation selecting fall classes.  Share your vision and goals and ask for suggestions on what student organizations and professional opportunities exist on campus even in a remote way.  GET INVOLVED!!
Consider finding a Professor who is working on a project of interest – go introduce yourself upon arrival and seek out a research assistantship.  Tip: Assistant Professors rather than Associate/Full Professors are actively pursuing tenure and will have research-in-progress and appreciate your free labor. Yes they still want and need help even with social distancing.
Create a LinkedIn Profile – and join every networking group affiliated with your university, including the alumni network.
This will help you find summer internships.     Connect with students from your high school who were 2 to 3 years ahead of you -they will be able to help you connect to internships down the road.
Aspiring law or medical student? Seek out your school's dedicated pre-professional undergraduate advisor and start the process early. They will help you locate opportunities on campus and keep you focused on necessary pre-reqs.
Attend your fall career fair– presumably there will be some revised version .  Many organizations also offer 'meet and greet' sessions the evening before or day-of. Use every opportunity to polish your 1-2 minute "hello" speech and continue to be comfortable meeting people and seeking out summer 2019 opportunities.  Don't delay and don't think just because you are only a freshman this won't be a good use of your time.  Focus on smaller companies with fewer people crowding the booth- that is where you will have more success and less competition as a freshman.  Your resume should focus on projects completed in classes and skills you have acquired in various positions/courses.
Pre-Med– or STEM Graduate school on your horizon– consider REU summer opportunities sponsored by the NSF.
https://www.nsf.gov/crssprgm/reu/reu_search.jsp
Join Professional Associations related to your field– click on the membership tab and you'll find a nominal fee for a "student membership" – JOIN.  This is not only a networking opportunity, but there are often undergraduate scholarships available to members.
Women and Minorities- there are many niche based organizations- Society of Women Engineers, National Society of Black Engineers – all opportunities to assume leadership roles, learn more, network and possibly garner a scholarship.
Scholarships– even more of these exist for continuing undergraduates than students straight out of high school.  Start searching now– many are due November and December 1 – several offered by various federal government agencies, brokerage houses, assorted professional associations and large technical giants. Yes, your GPA should exceed a 3.5 freshman year to be a viable applicant.
If you are unhappy with your choice and want to transfer,  I will assist with your transfer application during your freshman year at no additional fee.  Applications for transfer for spring semester 2021 are due October, and applications for Fall 2021 are typically due February/March.  *** DO YOU WANT TO TAKE A DEFERRAL OR GAP OR LEAVE OF ABSENCE — PLEASE REACH OUT ASAP!!
If you are overwhelmed – please reach out to your parents, friends, resident advisor or simply stop in at the support services available on your campus.   The transition can be a difficult one at times and I really encourage you to seek academic or emotional support if needed.
504 plan in high school?  You'll need to register again with the college's Disability Compliance officer.
Please Attend all your classes – especially right before an exam. Professors often give hints on what is on an exam and what can be ignored.  Teaching Assistant office hours and recitations should never be skipped- you have a more one-on-one opportunity to clarify where you are lost.  If the professor or teaching assistant's office hours conflict with another scheduled class- you can and should request an appointment.
STEM students- find and form a study group to tackle those 15-20 hour problem sets that will be the norm for the next form years.  Don't go at it alone- connect with others.
Many of my former high school students continue with me as their dedicated undergraduate college advisor. If you are joining a large university – you may find that the personal attention you need isn't readily available. If you are thinking about dual majors, minors, graduate school and just want to have someone available to you on-demand for all your academic and career planning- please consider extending our working relationship.
Again, I wish you incredible success in your new community. May you find friendship, immerse yourself in learning and be healthy and at peace always!  I truly hope we remain in touch.  Connect with me on LinkedIn!
Bonnie
 Transfer and Graduate School Application Serice Options (MS, PhD, MD, DDS, LLM, MBA, PT,OT)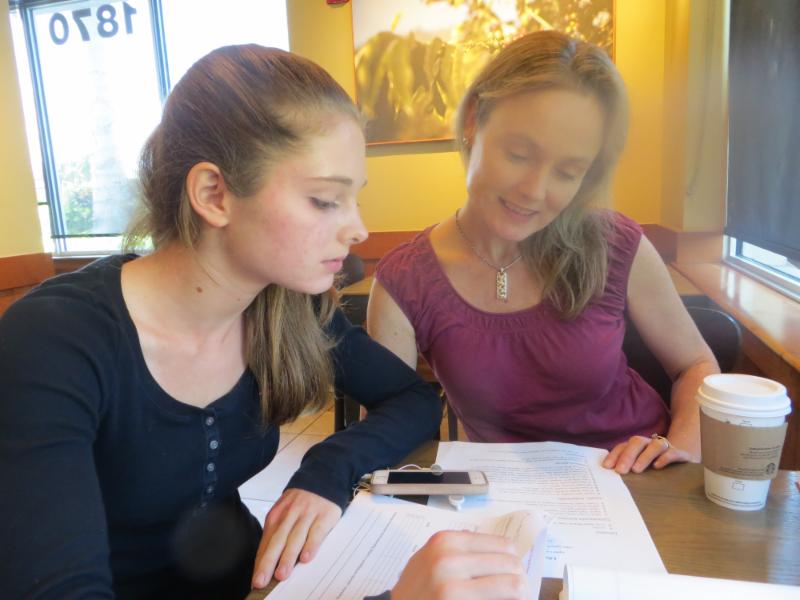 Planning throughout high school will increase your chances of admissions and success as an undergraduate.
Bonnie R. Rabin, Ph.D.
Educational and College Admissions Counselor
Professor Emeritus & Cornell Alumni Rep  30+ Years Experience
In-Person South Florida(Boca Raton) and
Metro Denver & Boulder Colorado  << Please view our local pages for high schools and communities of service)
Virtually – Wherever You Are
Florida: 561.509.0021
Colorado:  720.737.9944
Nationwide:  833.MY.ESSAY
Juniors– Class of 2021-
FINISH YOUR COLLEGE ESSAY BEFORE SUMMER BREAK!
HIGH SCHOOL Class of 2021
All clients have complimentary access to the June workshop and exclusive access to the Fall Sunday Afternoon Writers' Block series – 
 THIS YEAR WE ARE ON ZOOM with workshop topics and PERSONALIZED WRITING CONFERENCES — We RESUME meeting in JULY_ Join US!!