Greetings!
IS YOUR STUDENT ON TARGET?

It is never too early to begin taking steps to ensure your student has a long-term strategic educational plan fostering a love of learning, building solid time management skills and establishing a directed path towards the undergraduate experience. Bonnie R. Rabin, Ph.D. personally guides her students to discover their individual academic strengths and an intrinsically motivated passion for learning, ensuring a seamless transition to the undergraduate experience.
Pre-College Academic Advising!
Be inspired!
It's Time for Reflections:  
YEAR-END EDUCATIONAL & COLLEGE PLANNING ASSESSMENT
As the end of the school year is within sight, I invite all students to reflect upon goals set in August.  Which of these were easily achievable?  Why?  What have you learned about yourself and how you approach learning and your time that works well and what will you change for the next academic year?
Parents, how have you changed as your student continues to develop their strengths and assume responsibility for outcomes?
Please reach out to schedule your end-of-year conference, we'll review your accomplishments both within and outside the classroom as well as identify opportunities for growth to realize personalized educational goals.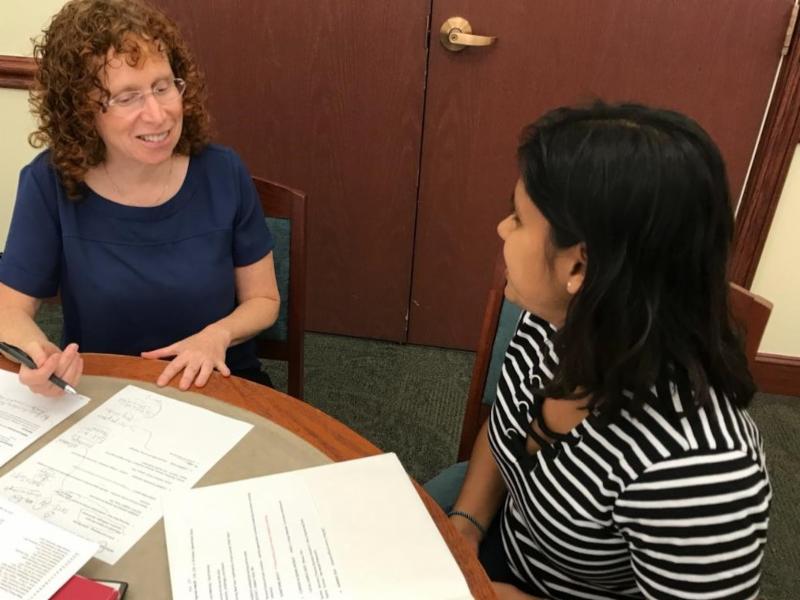 For those of you perfecting final papers and projects, keep in mind your best work may be suitable for submission to a variety of state and national essay competitions (and scholarship applications during the admissions cycle in your senior year). I look forward to discussing and reading any of your papers you would like to share. Please reach out to discuss whether you have any work in progress that is competition-worthy. Please don't under-estimate yourself! Competition venues are available in business, STEM, humanities, poetry, legal issues and more.
Click to View
Competitions of Interest
 There's a major field of study to match the unique strengths and interests of every young adult!  With nearly 4,000 colleges offering an impressive number of traditional and cutting edge majors and minors, it can indeed be overwhelming to navigate the maze of available degree options.
As a university professor, I've designed and approved accredited curriculum programs for several universities.  Having spent thirty years advising thousands of students, I invite your family to leverage my knowledge of curriculum requirements and discover an academic area your student will be truly passionate about.
The more you know about your interests and your strengths, the more likely you'll embark upon a path that is joyful and rewarding. 
The subject areas introduced in high school are just the tip of the proverbial iceberg.  Consider:
STEM: computational biology, nanotechnology, animal science, food science, viticulture and enology (the art of grape growing and winemaking)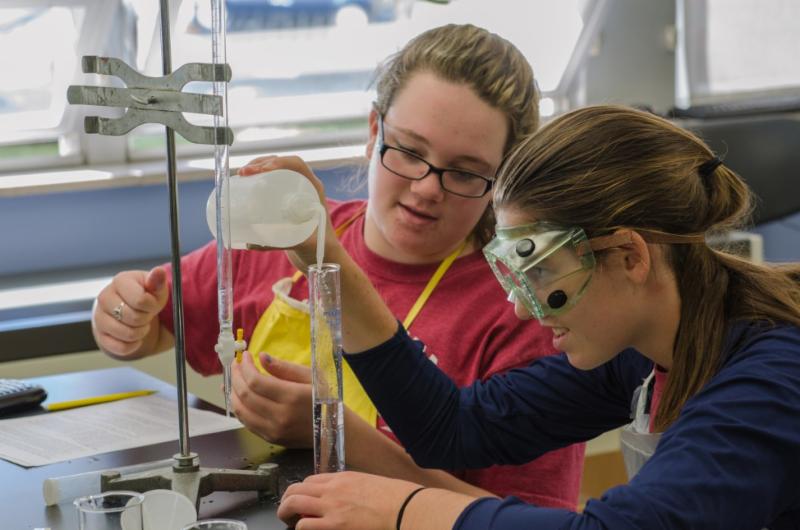 BUSINESS: business analytics, information systems, fashion marketing or financial engineering
HUMANITIES/SOCIAL SCIENCE blends including bio-molecular archaeology, cognitive science, technical writing
FINE ARTS: scientific photography, costume technology, industrial design or even bakery science
These are just a few examples of fields where great innovation is occurring in a multi-disciplinary way – Be Inspired!
How do parents and students select their "best-fit" colleges and decide where to apply and if accepted, where to enroll?
Great choices begin with student inspired research!  
 WHAT's ON YOUR RADAR THIS SUMMER?
STRATEGIC EDUCATIONAL PLAN –
COMPLIMENTARY SUMMER PROJECTS
I am thrilled to again offer complimentary summer career and educational independent projects for 8th to 9th grade clients and new clients signing a Comprehensive package.
Summer Collegiate Programs: Congrats to students accepted to in UF's Summer Science Research Program, Miami Scholars, FAU H20, Northwestern, Cornell, Oxford, Johns Hopkins, WUSTL, Carnegie Mellon, UF RISE, Penn, Boston, Syracuse, George Washington, Georgetown, Tulane, Drexel! Just a few of the amazing summer plans of my students.

Equally exciting– some students are travelling abroad to study, conduct internships and volunteer in three separate continents: Europe, Africa and South America.

Finally, bravo to our campers moving into leadership roles as counselors.
Best Wishes for a strong finish to the school year!
8th to 11th Grade families 
It's time for your strategic educational check-up to assist with course planning taking place at many area high schools.
This is also the appropriate time of year to review extracurricular activities and plan your summer. It's time to submit applications for competitive collegiate summer programs and/or plan independent projects and internships.
Have a wonderful day!
Bonnie
Bonnie R. Rabin, Ph.D.
Educational & College Admissions Consultant
brabin@collegecareerconsulting.com
561.509.0021
Get started today creating a strategic educational plan for long term educational success.
RECENT COLLEGE ACCEPTANCES
Congratulations to our clients!
Carnegie Mellon, Cornell, U. Michigan, Northwestern, Georgia Tech, University of North Carolina, Vassar, Bowdoin, Wellesley, Emory, U.Illinois, Notre Dame, NYU, Rice, University of Chicago, Washington University (WUSTL), Drexel, Tulane, Brown, Purdue, Swarthmore, SCAD, Ohio, Georgetown, Hamilton, Reed, Miami, Johns Hopkins, University of Florida, University of Arizona, Penn State, Villanova, Northeastern, SUNY-ESF, St. Johns, Embry-Riddle, Colgate, Fordham, Columbia, Barnard, Syracuse, Swarthmore, Pittsburgh, Dickinson, Colorado, Rensselaer Polytechnic Institute, Howard, Fordham, SUNY Stonybrook, Duke, Case Western, Rochester Institute of Technology, Parsons, Virginia Tech, Boston U., Hobart & William Smith, Claremont Mckenna, Davidson, Westpoint, Gettysburg, Amherst, Temple, Denison, Howard, UT Austin, SUNY-Binghamton, Hamilton, George Washington, American, Indiana, SMU, James Madison, UF, and many more!