Greetings Students and Families,
If you're a regular reader of my blog – you've been reading about SAT/ACT strategies, Financial Aid and Scholarships and High School Curriculum (AP IB AICE) Planning.  I recently addressed College Campus Visits and have shared tips for summer reading and summer programs.   I caution against following lists of "best colleges" and doing your homework – learning more about your interests and leveraging your strengths to find joy throughout high school and developing the confidence and independence to increase each student's likelihood of having a seamless transition to the undergraduate experience.
In this three-part series- I'd like to share some of what I consider the TOP 10 COLLEGE ADMISSIONS and College Planning mistakes!  Whether you live in Denver, Colorado, Boca Raton, Florida or Metro NYC – these mistakes are to be avoided.
It's never too early to begin college planning- schedule your College Admissions Planning Assessment with National Recognized College Advising Expert – Bonnie R. Rabin, PhD
 Your "Mid-Year Assessment" provides a valuable initial step to creating/adjusting your educational plan and more clearly understanding the  
College Admission and Financial Aid Processes.  
TOP 10:  COLLEGE ADMISSIONS and COLLEGE PLANNING MISTAKES
Today's TOP 3– Stay Tuned for  Parts II and III
TIPS FOR SUCCESS:
MISTAKES TO AVOID: 
DERAILING YOUR SUCCESS IN HIGH SCHOOL AND COLLEGE ADMISSIONS
CURRICULUM MAP FOLLOWS THE CROWD
The single most important factor for success as an undergraduate and  in the college admissions process is taking the most challenging and relevant curriculum a student can comfortably manage.
For example, regular readers of my newsletter have heard me state before– if your student is STEM focused, there is little admissions advantage gained from taking AP History classes which have exceptionally large homework demands.  Similarly, if your student is interested in obtaining an "MBA" or "MD" or "JD", we'll work on that admissions process in four to five years. Right now, don't plan high school classes for graduate school. Focus on the right steps to prepare for academic success as an undergraduate!  Your foundation sets the tone– and avoiding challenges will likely catch up with you as a undergraduate.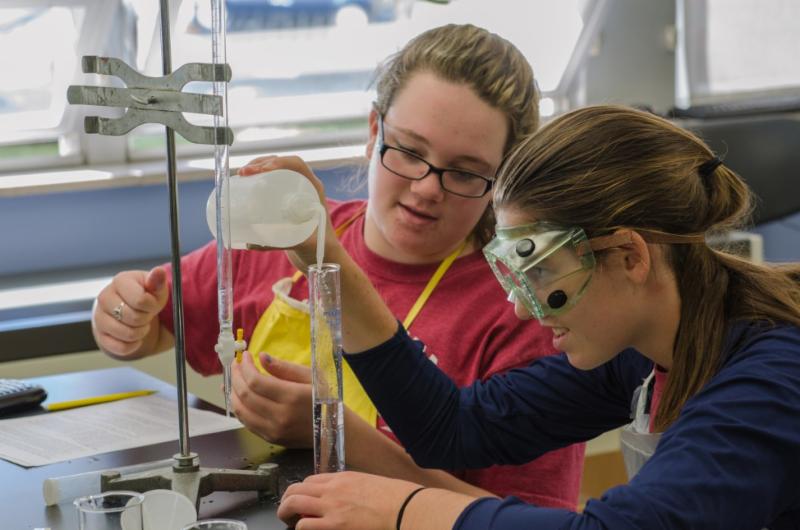 Despite the best of intentions and the best time management, enrolling in too many AP classes can create  hours of homework limiting time available  for meaningful extracurricular activities (which are also essential for admissions success and personally rewarding and joyful experiences), needed sleep and family harmony (parent-child dynamics suffer when students are stressed and unnecessary homework  completion "arguments" ensue).
As noted, Admissions representatives aren't impressed by APUSH on a STEM applicant's high school transcript.  The flip side, humanities driven students might consider the importance of "big data"! All disciplines are now moving to analytics. So while AP Physics isn't necessarily your cup of tea-consider AP Statistics, AP Psychology or AP Computer Science to add breadth to your file setting you apart from the typical humanities applicant.
As part of my approach to strategic educational planning, I'll guide you to creating a high school curriculum 
that is relevant to your education, college admissions and career objectives. Leverage my extensive knowledge of academic disciplines and explore some unusual major areas of study (increasing your odds of admission and making you a stronger student).  Research taking place at universities and in industry is often multi-disciplinary.   
WHAT RESEARCH and PRACTICAL PROBLEMS INTRIGUE YOU? 
WHAT MIGHT YOU LIKE TO KNOW MORE ABOUT?
Consider exploring the "research institutes" tab at a few universities simply to learn more about the options that you won't be hearing about in your AP classes:
Infant Research lab at Harvard
LEARNING STRATEGIES & TIME MANAGEMENT
"Did you do your homework?"   Students often ignore or delay implementation of solutions when struggling with time management, difficult concepts in one or more classes or things just don't feel right in the course schedule.   Perhaps the reason homework is "delayed" is because the student is overwhelmed or confused.
My experience advising thousands of students over the past three decades allows me to assess and  implement classroom and time management solutions.  I've worked with students having a variety of learning disabilities and where appropriate, I can help families partner with health care professionals to receive necessary care.
Declining grades can be the result of many factors.  Hovering and arguing aren't pleasant, nor is this leading to a long-term solution of student-led independence and accountability. Student and parents have the same goals- success.
Self-destructive behavior can be avoided if we help our students recalibrate their goals.
OVEREXTENDED STUDENTS – OVERWHELMED PARENTS
Students should not be encouraged to engage in too many or "irrelevant" or "drudge" extracurricular activities.   I meet families that ask me if :  "Will participating in 'x' look good?"  WRONG QUESTION!!   Spend time in activities that are joyful, encourage exploration and leverage strengths.  No one should spend time in activities that are boring or again- follow friends.  One student was reluctant to continue in theater– something he truly enjoyed – because his friends were in other activities.  With some gentle prodding – he continued- and he's really happy he has done so.  Another student was spending so many hours in marching band, she missed out on HOSA– we made some tough choices, but she's now a junior with a bio-medical research path t Johns Hopkins.
As a former college admissions representative, and a current  Cornell alumni interviewer, I can assure you that we can spot insincerity on applications.  Activities should only include those that capitalize on a student's academic strengths or personal interests.  No one should be engaged in an activity that doesn't bring joy or adversely impacts time needed for academic success.
Activities enrich a student's academic experience and should bring balance into a student's busy life. Let's discuss continued opportunities for leadership in current activities, as well as enriching personal and academic interests.  You'll receive a copy of my proprietary eye-catching activities resume with guidance on what to include gaining a competitive advantage in admissions.
Mistake to avoid: Don't continue an activity you resent simply because you think it will "look good" in the college admissions process.  Certainly don't participate in any activity that is taking so much time that your GPA is being affected.
Parents are needlessly worrying about their busy student's schedule which seems short on sleep and long on late night homework.  Let me help your student redirect so that everyone is balanced and goals are realized.
Congrats!!!  A SAMPLE of of recent College Acceptances Include:
Carnegie Mellon,Brown, Cornell, Georgia Tech (Engineering, Bio-Chem), NYU, Bowdoin, WUSTL, Reed, Michigan (Engineering & Other majors), U.Illinois (Engineering & Others), Boston U., UNC, Notre Dame, Miami, Dartmouth, Duke, SCAD, Tulane, Drexel Honors, Parsons, Berklee College of Music, U.Arizona, Penn State, UT Austin, Pittsburgh, SUNY Stonybrook, RIT, UF, plus many more…
My students include aspiring STEM, Business, Pre-Med, Pre-Law, Visual & Performing Arts & Humanities majors
Best wishes for a happy and a healthy holiday season.
I look forward to  your mid-year consultation an essential part of building your educational plan and realizing your dreams.
Bonnie R. Rabin, Ph.D.
Educational and College Admissions Consultant
Professor Emeritus  –
Cornell University Alumni Rep
Virtually – Wherever You Are
Florida: 561.509.0021  Colorado:  720.737.9944 and Nationwide:  833.MY.ESSAY
EXTRA HOURS THROUGHOUT THANKSGIVING WEEK
LAST MINUTE RESOURCES FOR SENIORS HERE: