Greetings Students and Families  and HAPPY Thanksgiving!!
This is the second of a three-part series on Top 10 Mistakes in High School related to College Applications and College Admissions.  But first…
As we head into the busy holiday season, I want to take this opportunity to encourage families to reflect on how we can embrace the spirit of "Giving Tuesday"  as part of our holiday traditions.
For suggestions on how to contribute to this initiative please click here: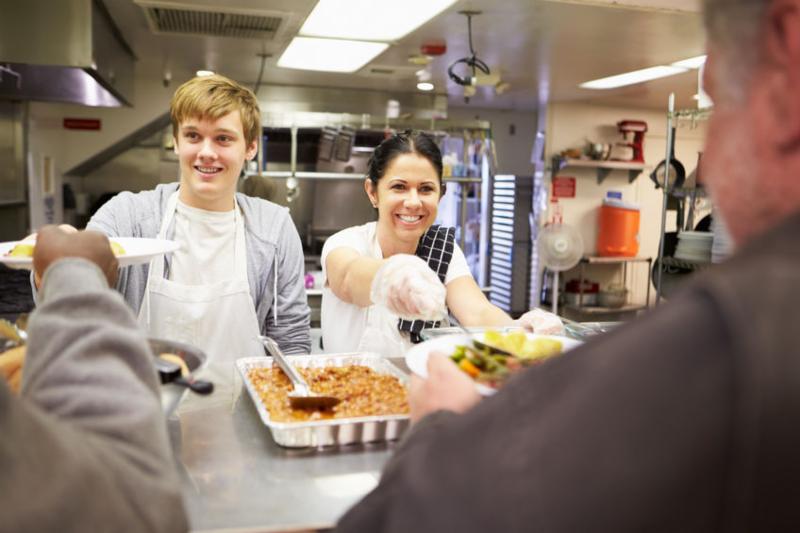 At this time of year, I encourage everyone to be mindful of neighbors who may appreciate your added assistance and kindness during the season.  How can you help those in need within your community?

Tips for Success!   
Mid-Year Adjustments 
Mistakes to Avoid & RESOURCES for College Admissions & College Success
Busy parents and overwhelmed students require accurate information and personalized attention to navigate high school curriculum choices and the details surrounding the college admissions and financial aid processes.    
As this point in the school year, students should be proactively engaged and immersed in the learning taking place.  Some classes are truly captivating deepening an interest in the sciences, business, the humanities or the arts. Other students are struggling and re-evaluating perceived interests or strengths. Both experiences are OK! 
High school, just the same as the initial years of college is a  time to explore and take risks.  Some students are thriving– joyful, engaged and well-rested.
Sadly, I also meet students who are tired and have a bit too much angst about high school and the misconception that high school has the power to be an an all-or-nothing experience for later success. Think outside-the-box and recognizing, every opportunity presents options Perspective is important.   What's your Educational and College Admissions Plan?  College Advisor Bonnie Rabin, PhD–  College Admissions Planning wherever you are- serving students in-person in Boca Raton, Fl/South Florida,  Denver & Boulder Colorado and Metro NYC — and Nationwide.
Parents, teachers and academic advisors assume a major role in guiding young adults to becoming mature, motivated and self-directed learners.  All too often I've observed families making avoidable mistakes later impacting both a student's joy and their academic and college application success.  I'll be discussing these below.
CLICK TO SCHEDULE your :
 Your "Mid-Year Assessment" provides a valuable initial step to creating/adjusting your educational plan and more clearly understanding the  
College Admission and Financial Aid Processes.  
Understand the College Admissions Process– Key Dates, forms and factors for success in admissions and in maximizing financial aid.
Create your curriculum map of high school and online programs to reach academic potential and prepare for success as a student and in the college admissions process.  The foundation of coursework in high school impacts your success as an undergraduate

Extracurricular Activities:  Identify opportunities for enhancing and refining  your activities addressing educational and admissions red-flags.  Embrace your strengths, take risks and discover uncharted paths!

Recommendations for relevant summer programs  to increase your admissions chances and confirm / discover an academic area of interest
Personalized learning strategies to confidence, increase grades and address concerns in one or more classes. Customized solutions for better time management 
Recommendations for Colleges and Majors (conventional and "unusual")
Clarity on standardized testing (and customized solutions for preparation) and discussion of colleges de-emphasizing their value in admissions decision making

Activities Resume – Receive proprietary tools to build an eye-catching "activities statement" supporting your summer program applications, Common Application and Scholarship applications.

Understanding  the Real Cost of Education. Specific Strategies for your family and an explanation of Financial Aid and Scholarship Eligibility.

 
TIPS FOR SUCCESS:
MISTAKES TO AVOID: 
DERAILING YOUR SUCCESS IN HIGH SCHOOL AND COLLEGE ADMISSIONS
BUILD YOUR COLLEGE ADMISSIONS PLAN
Don't make the mistake of focusing your energies on researching colleges when you should be researching potential majors based on your interests and academic strengths.  Even if you have multiple interests, you are more likely to be successful by applying to specific majors of study that reflect your high school curriculum and extracurricular interests to date.  You can be admitted as a biology major and subsequently graduate as an art history major.
Students make the mistake of thinking "conventionally".  Just because you want to be a physician doesn't mean you need to major in Biology.  Similarly, pre-law is more than politics. 
Be informed about unconventional and "hot" major areas of study that capitalize on your strengths and interests while providing a strategic admissions edge.   BE OPEN MINDED– at 15, 16 or 17 – why are you boxing yourself into a major?
Students and parents often overlook some absolutely stellar Honors Programs at State Flagship colleges providing a comparable education to even the most competitive institutions.  These programs are available to out-of-state residents and often include substantial scholarships to attract strong students. Such programs include "Honors Housing" and many educational extras – VIP educational treatment.
As a former college professor, you're invited to leverage my extensive knowledge of curriculum and degree requirements. Let me introduce you to a variety of majors you've likely never encountered.
I will teach you how to read a curriculum map!
Don't pay to attend non-collegiate or travel summer programs run by "franchise" operations or those that send you glossy selective invitations.  These programs are frowned upon by admissions officers.  Let me help identify "spam-scam" activities.
I'll provide the information you need to select an appropriate program that enriches both your education and enhances your chances of admission.
My next newsletter will discuss the advantages of attending summer programs.  The most selective programs have an application timeline that is December to February.  Many programs may appear quite costly-and that's indeed true- but financial assistance is available and the need for assistance will not impact the admissions decision.  There are also many cost-free programs for targeted students- e.g. STEM women!
FINANCIAL AID ELIGIBILITY
Many families make the mistake of concluding they aren't eligible for financial aid and/or don't bother to work with a professional to help understand and appeal financial aid award letters.  My clients have been successful appealing their financial aid award.
MISTAKE TO AVOID: The Florida Pre-Pay trap: Don't limit yourself to in-state public institutions because you participated in Florida Prepay.  Your financial circumstances may actually favor out-of-state private college attendance.   You'll learn more about financial aid basics during your initial consultation.
 Universities  want to attract you to attend by offering lucrative merit scholarships.   Based on your academic and extracurricular record– there is quite a bit of merit based assistance for students.  Set goals, plan early- starting the college exploration process as early as 8th grade.
IS YOUR STUDENT ON TARGET?
Build your personalized Educational & College Admissions Plan!
Bonnie R. Rabin, Ph.D.
guides her clients to define and realize educational and career goals.
With over thirty years of experience as a university professor & admissions committee member you're invited to leverage her extensive knowledge of university curricula and career opportunities to BUILD YOUR COLLEGE PLAN!.
Pre-College Academic Advising!
Be inspired!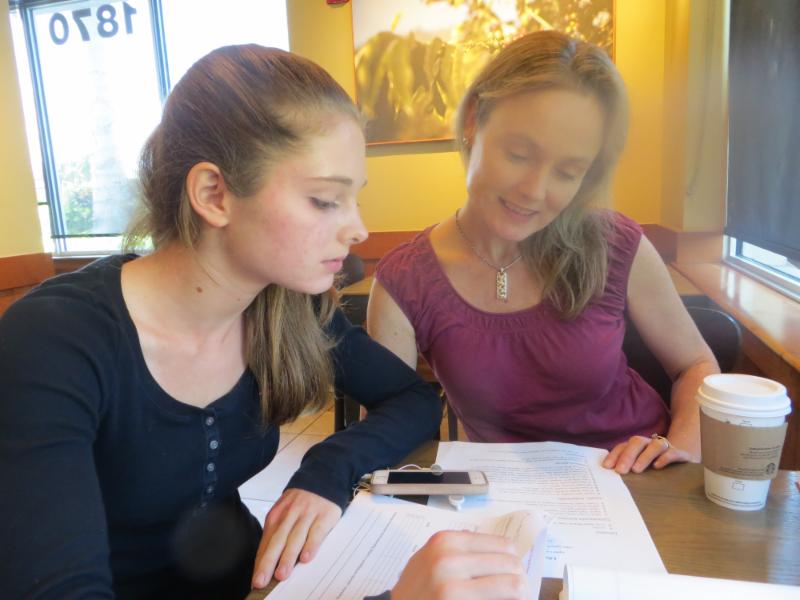 My goal is to build your student's educational strategy to leave each student feeling empowered about their success!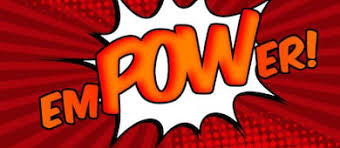 Whether you're struggling to wrap up your college essays or just beginning to research colleges and majors, or perhaps you want to create a customized reading, learning and time management plan to explore or deepen an academic/personal interest, I invite you to
contact me to schedule
 your 
Educational and College Planning Assessment 
available for current seniors and all middle and high school students.
Best wishes for an absolutely meaningful and enriching holiday season and continued success for a spectacular 2019-20 academic year!
Bonnie
Bonnie R. Rabin, Ph.D.
Educational & College Admissions Consultant
brabin@collegecareerconsulting.com
561.509.0021