Greetings Students and Parents,
Regular readers of my blogs and newsletters know that I discourage a hyper-focus on college admissions that sacrifices student joy. In fact I regularly emphasize the importance of high school as an opportunity of discovery –– academically and personally. Parents, teachers, guidance counselors and perhaps your private college advisor are a team providing support for a student-led and student-centered process of growth leading to success throughout high school and a seamless transition to the undergraduate experience.     Click to view:
Parents ask me about "chance" of acceptance and I encourage students to find their passion and leverage their strengths.  In "What Do Admissions Reps Consider" you'll read about the importance of extracurricular activities.
Today I'd like to present the third of my three- part series on  TOP 10 MISTAKES in COLLEGE PLANNING and COLLEGE ADMISSIONS.   I hope you'll reach out to schedule a conversation about your dreams and how to take proactive steps to towards success and finding joy throughout high school.
DON'T APPLY TO COLLEGES YOU DON'T WANT TO ATTEND:  FOLLOW the CROWD?
Applying to colleges you really don't' want to attend is a serious way to experience major disappointment.  Every year I hear from families asking how to get off wait lists. One family I recall a few years ago had  contacted me disappointed about having to attend UF or Cornell after being rejected from two other Ivy League colleges!  The student has in fact thrived at the school she is now attending.   If by chance things don't work out, transferring at the end of the first or even second year is an acceptable option. (Another reason to avoid Senioritis – as high school transcripts are relevant in transfer admissions for undergraduates with fewer than 60 credits.)
This is another example of herd mentality.  Following friends isn't recommended. Do the research on a college and the major that are the best fit for you academically and socially.
Try to avoid becoming obsessed with one college.  At 18 years old all paths should remain open!
HONESTY IS STILL THE BEST POLICY
I share with you two actual stories.  There are many more –and I must stress that
anxiety over college admissions is never ever ever a reason to ignore your moral compass!
First, a former client arrived at our initial essay brain-storming session with a polished essay way beyond her writing abilities. She confessed that her mom was nervous about her ability to actually write an essay and had asked a professional writer and personal friend to generate the essay.
Plagiarism is completely unacceptable!! 
Another student shared with me that her friend's college counselor suggested enhancing her resume to include unverifiable volunteer activities such as beach clean-up, Sunday school teaching and working at Habitat for Humanity.  I was speechless.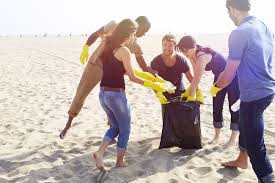 Fabricating or exaggerating your resume, college or scholarship application is not only grounds for an admissions retraction; it's simply immoral and not the way to begin your professional career. 
If by chance I haven't persuaded you and you think everyone "enhances" their activities resume, let me remind you of the old adage "we live in a small world".  You will get caught.  An admissions officer or alumni interviewer may serve on the Board at the organization you've embellished and you will be speechless when you don't recognize names being noted in your alumni interview.
SAT, ACT, SUBJECT TESTS and TEST PREPARATION SERVICES  

Ensure your high school curriculum is lined up to prepare you to manage the necessary SAT II subject tests required at the most competitive institutions.  Ask me which tests are reviewed favorably during the admissions process for specific majors.  There is considerable variation across colleges and even within colleges by majors.

Let's create your plan for test preparation and test taking- there are more exams than you may be aware of at the moment – and colleges that de-emphasize standardized tests.

Avoid redundant test preparation-hand holding isn't for everyone.  If you must have help preparing for your SAT/ACT, ask your tutor if they will be providing you customized or off-the-rack resources.   I have a list of recommended tutors that have worked with several clients.

Self-study isn't for everyone, but it is highly recommended. There are several excellent self-paced online standardized test preparation services at a fraction of the cost of pricey local vendors.  The best part-self-directed and motivated young adults excel in college!  What an opportunity!

Let me assist you with either establishing a manageable schedule of self-directed practice or if requested, provide recommendations for tutoring.

 
CAMPUS VISITS AREN'T REQUIRED
and these don't enhance your chances of admissions.  Campus visits are expensive and should be limited to 3 to 5 schools that you can very clearly articulate a reason for visiting.   Most of what you need to know about academics is described at the college website.  Visits in the junior year are valuable if you want to truly narrow your list or confirm an Early Decision application.  If possible, aim to cut costs by visiting several schools in one part of the country.  You also have time for visits in the fall of your senior year where there are special senior programs that will allow you to shadow a current student.
*** Women and underrepresented minorities can often visit colleges at target weekends sometimes in an all-expenses paid program. Applications are due late summer/early fall.
are a wonderful opportunity for all students to mature.  Some parents and students assume that a year off means a seemingly great student will not be able to adjust to hard work after a gap year program.  The data support the exact opposite.   A year away often matures and energizes young adults and they outperform their peers in all majors.
Taking a gap year can also provide financial aid advantages by allowing siblings to have more overlap years as undergraduates leading to enhanced financial aid awards.  Ask me how this works!
Early decision acceptance rates are higher than regular decision rates at many institutions.  Parents and students should not conclude that individual chances are higher by design.  Qualified applicants have high chances of admission in both admissions cycles.  All too often I meet with families in our end-of-junior-year meeting with a confirmed list of reach, match and safety institutions. Then the panic sets in and students cannot imagine the protracted admissions cycle (decisions don't arrive until end of March). Returning from their summer activities, the once fourth choice has become the first choice and the student switches to Early Decision.   Having choice in life is always a good thing as is patience for the natural course of events in all that we do.
`
Best wishes for a happy and a healthy holiday season.
I look forward to  your mid-year consultation an essential part of building your educational plan and realizing your dreams.
Bonnie R. Rabin, Ph.D.
Educational and College Admissions Consultant
561.509.0021  833.MY.ESSAY
STAY TUNED!  My next blog will discuss SUMMER PROGRAMS
Juniors– Class of 2021-
FINISH YOUR COLLEGE ESSAY BEFORE SUMMER BREAK!
June WRITERS BLOCK DATES, information and registration: