Greetings and Welcome to 2020!
i know everyone enjoyed the winter break- and a joyous winter break – ready to recharge for a successful second semester.
Whether you're enjoying the beach in
Boca Raton, Florida
or scaling the snowy hills surrounding Denver & Boulder Colorado – take the time to make lasting memories with family and friends.
Peace, health and happiness!
Students are immersed in the academic year and for many students, summer plans and summer applications are in progress.  In this blog I'll discuss some facts and myths related to attending a summer collegiate program and some last-minute facts for current seniors. 
I've also included a check-list of tasks for your strategic educational plan including :evaluating your summer options, selecting next year's courses, refining extracurricular activities and evaluating cost-effective campus visits this spring.
Should middle & high school students attend a summer college program?
There are many benefits to be gained from attending a competitive collegiate summer program. Let's look at few:
Reduce Admissions Guesswork:
Attendance and success at a genuine (see below) credit-bearing collegiate summer program can undo and overshadow a less than stellar high school GPA.  From an admissions perspective, a prediction about each applicant's ability to succeed as an undergraduate must be made.  Successful completion of a college course with a demonstrated academic transcript reduces the guess work in your application.
The Common Application includes a question on whether you've completed college level coursework.   Not only will you learn new subject matter, but your admissions file is made stronger potentially expanding your competitive reach.
Professor Recommendation:
Many colleges require you to submit two teacher recommendations to your Common or Coalition Application.  These tend to be a very insignificant part of the overall evaluation process as most recommendations are favorable (similar).
Recommendations that make a difference and let you stand apart from your peers are those from industry leaders, congressional members and yes, academic professors / researchers.
Attending a college summer program affords you the opportunity to make a connection with a faculty member in a college of interest and garner a recommendation that goes much further than that written by any high school teacher.`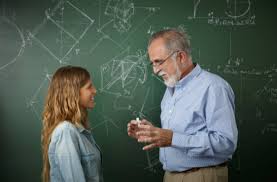 Explore and Confirm an Academic Area of Interest:
Some students seem determined to become engineers. Other students have many interests and are "flexibly undecided!"  We can debate whether it's healthy or relevant for a 16 or 17 year old person to know what they want to study.  The reality, college applications often entail a supplemental essay asking to define why you've selected a major area of study at a given college.
Acceptance rates are higher for students with clear direction generated and inspired by academic and extracurricular experiences.  Taking summer courses or conducting academic research is an opportunity to explore a variety of potential interests and perhaps confirm an existing interest.  Some students find new passions and others abandon a presumed interest.
Let me assist you in finding the perfect balance between exploration and academic challenge within an enjoyable summer setting.  With so many available summer program choices, I can help you navigate and select the most suitable program for your student and family budget (many offer scholarships).
Enhance Your Activities Resume:
Some students may attend high schools with limited extracurricular activities related to their intended major.  For example, aspiring scientists or physicians may not have opportunities to participate in national scientific research competitions. Aspiring engineers may be attending a high school lacking the budget to offer a FIRST Robotics team or even AP Computer Science.  Attending a college summer program enhances the exposure to activities and experiences that build your activities resume, add meaningful inputs to your Common Application Activities section and provide experiences to support the content of your college specific supplemental essays.
Emotional and Academic Growth:
Moving into a college dorm  as a freshman shouldn't be the first time your high school student has any significant experience away from home. Being homesick can derail even the best of students.   One of the benefits of spending 4 to 6 weeks in a collegiate summer program is the inevitable gain in academic confidence and self-direction.
The subsequent year of high school feels much different after managing the academic demands of accelerated coursework on campus the previous summer.  A student will learn how to study, increase time management skills and all while being responsible for laundry, money management and finding the time to eat.   Parents will observe marked maturation and even less "haggling" about time management and homework.
Dr. Rabin visiting Cornell Summer College
Wait for it-you've been wondering about that "admissions bump"?!!  There's no guarantee of admissions in any setting. That said, the successful completion of academic coursework coupled with a recommendation from a campus professor will increase the chances of admission. Some colleges even offer non-binding Early Action to students attending summer programs.   If there is a clear first choice on your short list of colleges, attending a summer program is strategically advantageous for both the Early Decision and Regular Admissions cycles.
ASK ME WHICH COLLEGES HAVE A VERY HIGH ADMISSIONS SUCCESS RATE GIVEN ATTENDANCE AT SUMMER PROGRAMS!
PROGRAM RECOMMENDATIONS:
I maintain an extensive list of recommended summer programs for all potential major areas of study. I can also recommend programs that offer financial assistance and those that are unique for women and underrepresented students.
If a summer program just doesn't feel right for you, let me help you put together a more local plan that involves a self-directed project, local internship or meaningful volunteer experience.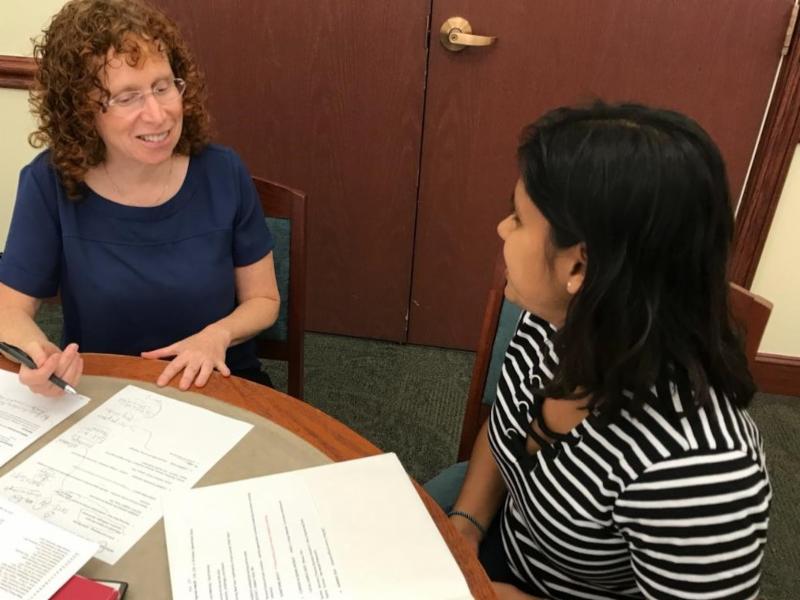 Topic for a College Application Essay:
As noted, one of the two required essays at more competitive institutions focuses on demonstrating informed interest in the intended area of study.   Attendance at a summer program provides content for an essay connecting classroom lessons with high school extracurricular pursuits.
Build Your Portfolio – Conduct Scientific Research or Enhance Art & Music Portfolios:
The work completed in some summer programs can be an important and valuable part of your college application.   The Common Application includes a section allowing for uploads of work.  Music and art students present portfolios.  Aspiring liberal arts majors can submit finished written work including essays and research papers. Potential STEM majors are encouraged to participate in national competitions in science and engineering.   Computer scientists and engineers can generate finished code and other products which demonstrate creativity and talents in the intended field of study.
First Draft of your College Essay:
Summer program applications provide a dry-run and a base to build upon for the subsequent round of essays on your Common Application in the fall of the senior year.  Jump start your college application!
Myths – Heads Up!
It's preferable to attend summer programs leading to an academic transcript of your completed work. Not only is there an admissions boost, but you have earned credit to apply towards your undergraduate degree.
Avoid enrolling in programs that have a reputation as "programs of privilege" offering less in the way of academics.   Some programs are outright scams and these arrive in your mailbox with glossy paper and invitations suggesting you were selected from the elite of high school students. Sadly, this is simply untrue.
The best programs are those that can be documented thru a college transcript. In you need guidance on selecting a summer program and specific courses, speak with me!  I have extensive knowledge of undergraduate degree requirements across a variety of majors.  I'll help you select courses that will be relevant to your potential undergraduate major and help you to make a seamless and successful transition from high school to your undergraduate experience.
What's Next?
Freshman-Juniors:
Now is the perfect time to determine and refine the most effective academic plan to include the appropriately challenging and relevant courses given potential academic interests.  It's important to avoid becoming unnecessarily overwhelmed. Maintenance of a GPA which allows for a healthy balance of academic, extracurricular and personal pursuits will increase the likelihood of a successful transition to college and admissions success.
Refine extracurricular activities to include a relevant summer plan! Update your activities resume.


Google Science Fair Winners
Select appropriate courses for the balance of your high school year that prepare you for success, offer enjoyment and prepare you for relevant standardized testing required for colleges on your radar.