Common App 2022-23 Essay Prompts
Greetings Students and Families
This blog is part of a series providing information about the Common Application Essays (plural!!) relevant for all students and important insights about the COVID-Prompt returning a third year to the application process. The choice of prompts for the Personal Statement/core essay remains (last year there was a new prompt added). I'll be discussing all these moving parts in this newsletter.
If you're a regular reader of my blogs and newsletters, you've been following my tips on academics and extracurricular activities during the pandemic, revised AP/SAT/ACT exams, summer cancellations and closed college campuses. All of this left many students and parents wondering about the impact during this uncertain time on your high school student's educational goals and college applications. It's daunting- confusing- uncertain–but you should know that college admissions officers are just like you- they understand what you've been through and prepared to take this all into account during the upcoming college application season. ***Most important- your goals haven't changed– let's keep that important perspective in mind!!
Rising Seniors – Class or '23 should be ready to begin their college applications and should have questions about how all of these changes impact the process and chances of college acceptances.
This newsletter explores the five types of essays you'll find on the 2022-23 common application.
– Core /Personal Statement
– College Specific Supplemental Essays (yes plural)
– Additional Information/Research Abstracts
– Optional COVID prompt (NEW prompt returns a third year!!)
and for some students:
school interruption and
disciplinary action mini-prompts
THE Common App 2022-23  COLLEGE SPEICIFIC SUPPLEMENTAL ESSAY(S)
Students in STEM , business and creative & performing arts students need to demonstrate "informed interest" through a clear understanding of the chosen field of study and a "vision" or "problem" of interest.  This is another reason why guided early college planning is essential- allowing every student to nurture emerging interests through formative experiences both within and outside high school. This may include a variety of student organizations, community organizations or competitive collegiate summer research programs.
But we were on lock-down for a long time in the pandemic and you missed opportunities to participate?! What did you do? Be creative- you may have learned and explore at home, shared with others over virtual platforms. Life didn't stop- it was simply a time you adapted and redirected – deepening connections and emotional independence. Some of my clients spoke fondly about making lunch for themselves and a parent who was working at home – thus learning more about "business" – her intended major. Others had the return of college-age siblings and together worked on home projects that involved creating an interesting app on fitness. Some tutored young students.
STEM and business students will be expected to define a clear "question" or interest– showing a deep understanding and appreciation for the chosen field. Even if you're an aspiring physician or other health care professional – undergraduate admissions needs to focus on your current interest. Why do you want to study Biology? Why do you want to become an engineer? What problem intrigues you– well, start by looking at the labs and research at universities in your intended major and connect the dots to the problems/projects you've enjoyed in related extracurricular experiences in high school — those that sparked the interest.
Creative and visual arts students submit a portfolio of work- and part of that process requires a statement of vision – explaining the selected pieces shared.
While you will want to demonstrate "informed interest" (see my earlier blogs on "
Admissions Trends
 "), you will want to aim to "recycle" your responses wherever possible. For example, writing a college specific supplemental essay focused on discussing what motivated you to pursue engineering or business you'll likely discuss your inspirational experience at 
FIRST robotics
 or 
DECA
. Equally important, you'll want to include college specific information that elaborates and demonstrates your informed interest in attending a specific institution by referring to genuine thoughts about the undergraduate research opportunities, a specific research institute or some unique aspect of the undergraduate curriculum that inspires you.
Colleges are unique and it's up to you to have a very solid reason for why you want to attend a specific institution. Do you research as this will increase the likelihood of admissions success and also finding a college that is your best personalized fit. This information needs to be included in your essay and woven into your discussion of the shared experiences noted on the activities portion of your common application.
WHO ARE YOU – ?
YES I'M ASKING THAT QUESTION AGAIN!!
I often meet young adults who seem to think they have already decided the field that they want to study as undergraduates and even as graduate students! Their enthusiasm is wonderful, but at times these early academic/career choices rest upon preconceived notions about their interests and misinformation about a given field of study.
As young adults, high school is the time to learn more about EVERYTHING and rule out nothing.
The essential process of discovery includes exploring a variety of academic disciplines many of which may yield a rewarding and joyful educational and career path.  Given my curriculum expertise at the undergraduate and graduate levels, I continue to encourage students to explore to find a unique path.
With a few hundred academic majors and nearly 4000 undergraduate colleges, it's very unlikely that the high school curriculum and extracurricular experiences enjoyed thus far have put all of the available and amazing options on your student's radar.
The college application process can be stressful for parents and students alike.
Finding Your Passion:
There's a major field of study to match the unique strengths and interests of every young adult! With nearly 4,000 colleges offering an impressive number of traditional and cutting edge majors and minors, it can indeed be overwhelming to navigate the maze of available degree options.
As a university professor, I've designed and approved accredited curriculum programs for several universities. Having spent thirty years advising thousands of students, I invite your family to leverage my knowledge of curriculum requirements and discover an academic area your student will be truly passionate about.
The more you know about your interests and your strengths, the more likely you'll embark upon a path that is joyful and rewarding.
How do parents and students select their "best-fit" colleges and decide where to apply and if accepted, where to enroll?
Great choices begin with student inspired research!
Have an awesome day!
Bonnie R. Rabin, Ph.D.
Educational and College Admissions Consultant
South Florida 561.509.0021    Click to View our 
Boca Raton Location
Boulder and Metro Denver Colorado 720.737.9944    Click to view Our 
Boulder
and 
Metro Denver
 Locations
Is Your High School Student on Target- Curious, Independent?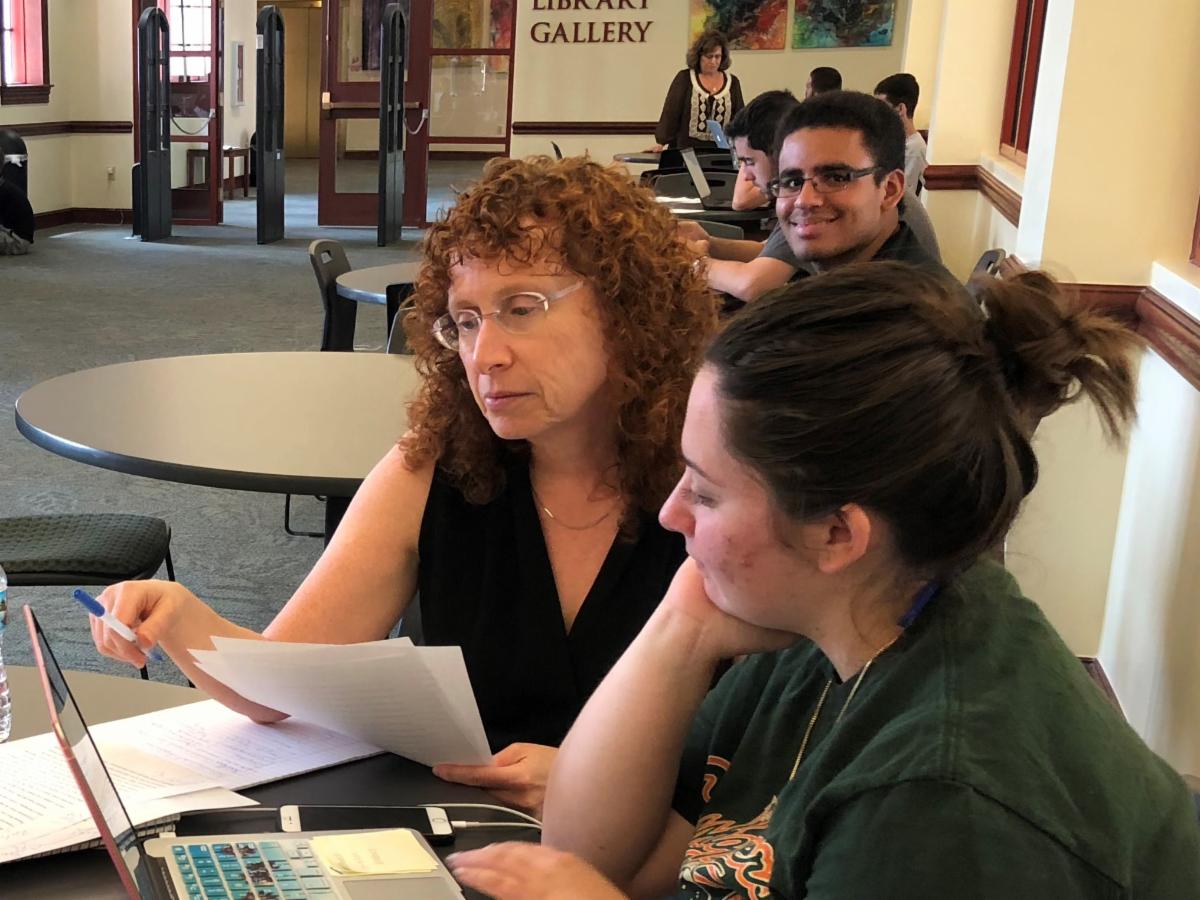 Discover and Explore College Advisor
Bonnie R. Rabin, Ph.D.
Guiding her clients to define and realize educational and career goals.
With over thirty years experience as a university professor and admissions committee member, you're invited to leverage her extensive knowledge of university curricula and career opportunities.
Be inspired!
Pre-College Academic Advising!
Congrats!!!  A SAMPLE of our Recent College Acceptances Include:
Congrats!!! A SAMPLE of our recent College Acceptances Include:
UC Berkeley, Carnegie Mellon, UPenn, Princeton, Cornell, U. Michigan, Northwestern, Georgia Tech, Barnard, Columbia, Smith, Stanford, University of North Carolina, Vassar, Brown, Bowdoin, Wellesley, USC, Emory, U.Illinois, Notre Dame, NYU, Rice, University of Chicago, Washington University (WUSTL), Drexel, Tulane, London School of Economics, Purdue, Swarthmore, SCAD, Ohio, Georgetown, Hamilton, Reed, Miami, Johns Hopkins, University of Florida, University of Arizona, Penn State, Villanova, Northeastern, SUNY-ESF, St. Johns, Embry-Riddle, Colgate, Fordham, Columbia, Barnard, Syracuse, Swarthmore, Pittsburgh, Dickinson, Colorado, Rensselaer Polytechnic Institute, Howard, Fordham, SUNY Stonybrook, Duke, Case Western, Rochester Institute of Technology, Parsons, Virginia Tech, Boston U., Hobart & William Smith, Claremont Mckenna, Davidson, Westpoint, Gettysburg, Amherst, Temple, Denison, Howard, UT Austin, SUNY-Binghamton, Hamilton, George Washington, American, Indiana, SMU, James Madison, and many more!…
WRITE YOUR STORY!