Greetings Students and Families- — Especially Our Seniors !
In   Everything You Need to Know About College Admissions – I provided a detailed explanation of what admissions officers want to know about you and a road map of all the moving parts to your application.
I hope you have had a chance to explore and have started on your Common Application 2023-24
Are you working on your College Essays ? – Yes, ESSAYS– as in plural,  In addition to the Common Application Core Essay, you may be writing College Specific Supplemental essays- as many as 3 to 5 additional prompts for colleges, and a few other optional essays. These are essential to receive consideration for scholarships and will be a range of questions designed to learn more about the student, the interests and illuminate you in ways beyond the transcript and test scores.  This year, there's also a COVID prompt and as always, there are activities inputs/resumes and additional prompts throughout your application to tell your story and be heard – setting yourself apart from your peers.
Do you have a COLLEGE PLAN?  Are you ready for your applications?  Please reach out to schedule an Educational and College Admissions Planning Session with Online College Counselor Bonnie Rabin, PhD.  Based in Boulder Colorado and Boca Raton, FL, Online College Counselor Bonnie Rabin is available to work with students of all academic levels and interests.  STEM, Business, Arts, Humanities.   Your dreams and your path are unique– let's chat.
Seniors– What Should You Be Doing Now?
SENIORS/Class of 2024
What Should You Be Doing Now??

Increasing Your Chances of Admissions
If you've been reading my newsletters, you've come to appreciate the importance of "passion". An intrinsically motivated student is secure and naturally seeks to explore academic and extracurricular interests.  For seniors, matching a student's interests to a specific major area of study is the initial step in the college admissions process. I welcome the opportunity to help you determine which colleges are a great fit and selecting major areas of study, as well as the process of applying for scholarships and financial aid.
I encourage all students to begin applications before the summer.  Our Writers Block Workshop in June was another exciting year for our team.  Most of our students finished their initial Common Application core essay and have begun their work on college specific supplemts. – and I look forward to seeing you at our
Summer/ Fall Sunday WRITER BLOCK Series – beginning in late August – this year we're online in ZOOM Breakout rooms and we are ready to roll a full month earlier than we typically do – ADAPTABILITY is OPPORTUNITY.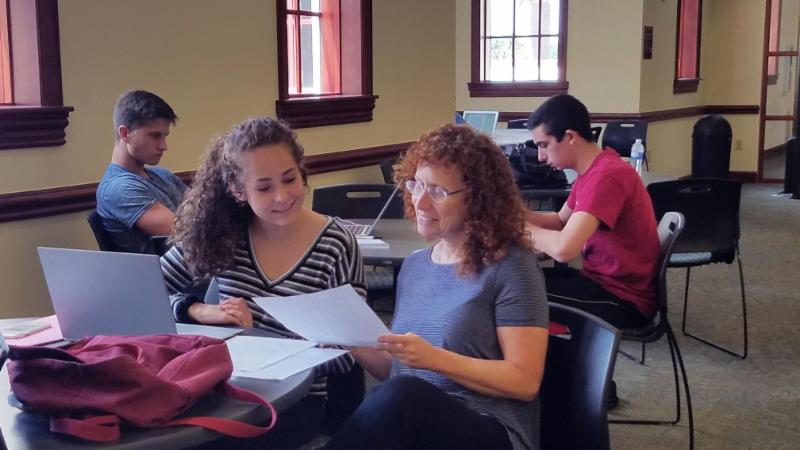 All Seniors 
Have you finalized your list of Reach, Match and Safety colleges that provides you with the best fit 'academically' within a supportive community of your choice

Have you approached teachers for commitments to write required application recommendations?  

Are you  working on your Common Application / Coalition Application core essay?
If you completed your core essay, have you brainstormed and gathered the "informed interest" content needed for your College Specific Supplemental Essays?


ARE YOU AWARE — The COVID ESSAY PROMPT  returns- Click to read my blog about this prompt here

.


Finalized your Activities Resume – including the most recent year's accomplishments and your summer activities?

Review all your test scores and if necessary, additional practice and retesting should be scheduled.

If required for your intended major, begin work on organizing your portfolio.

 

 

Had the important family conversation about available financial resources and recognize how university choices are aligned?  Can I help you understand which campuses are more likely to extend scholarships based on your "profile".
Essay prompts are unchanged and can be found here:
COMMON APPLICATION ESSAY PROMPTS  The essay is a critical part of your application allowing you to showcase your strengths, your character, your passion(s) and how you connect to your "community".  
Students Take the Lead!
The college application process has many moving parts.  While students are indeed busy, I want to stress the importance of this being a student driven process.  Students are encouraged to take the lead navigating, as it is excellent preparation for the undergraduate experience ahead (course registration, summer internship and study-abroad applications, paying bursar bills, etc.).
Parents and counselors are trusted partners. Rest assured, this time next year your student will be attending graduation parties wearing their college t-shirt!
Awesome college application essays don't appear on paper in one sitting.  An essay can take multiple drafts to perfect the content and message.
Writing a quality essay will enhance your chances of admission.  Last minute essays run the risk of coming across as rushed and unpolished.
Whether you're ready to write your college essays or just beginning to research colleges and majors, or perhaps you want to create a customized summer reading plan to explore or deepen an academic/personal interest, I invite you to 
contact me to schedule
 your 
Educational and College Planning Assessment 
available for rising seniors and all middle and high school students.
Best wishes for a restful and joyful summer!
Have a wonderful day!
Bonnie
Bonnie R. Rabin, Ph.D.
561.509.0021 or  Boca Raton/ South Florida
720.737.9944  Boulder/ Denver Colorado
833.MY.ESSAY  Nationwide Online College Counseling
College Advising & Educational Planning
South Florida & Anywhere You Are!
brabin@collegecareerconsulting.com
Professor Emeritus & Cornell University Alumni Representative- 30+ Years Experience
A Sample of recent Acceptances:
Northwestern, Harvard, Princeton, Brown, Georgia Tech, UNC, Emory, Cornell, NYU, Rice, University of Chicago, Washington University (WUSTL), Drexel, Tulane, Purdue, Ohio, Miami, Johns Hopkins, University of Arizona, Penn State, Villanova, Northeastern, SUNY-ESF, St. Johns, Colgate,  Fordham, Swarthmore, Pittsburgh, Dickinson , Colorado, Rensselaer Polytechnic Institute, SUNY Stonybrook, Rochester Institute of Technology, Boston, Hobart & William Smith, Gettysburg, Temple, SUNY-Stonybrook, Denison, Howard, SUNY-Binghamton, Hamilton, George Washington, American, Indiana, SMU, James Madison,  UF and more