Yes you can afford college!
Little known facts….
Need Blind Admissions Nearly all colleges practice "need blind admissions" meaning admissions decisions are unrelated to your request to be considered for financial aid. (The exception- International students – that varies by college-specific policy.)
That said, university budgets and financial aid awards are built around "discounting" – a practice of offsetting a college's annual financial aid budget with the dollars received from full-paying students to minimize the impact on the institution's endowment. As a full-paying family, you may be surprised to know that as much as a quarter to a third of your tuition dollars are used to award financial aid to another deserving student.
Sorry- you don't increase your chances of acceptance by being full-pay- admissions is NEED BLIND unless noted otherwise. You shouldn't feel a need to avoid applying for aid- and on the Common App – that question will NOT impact the outcome of your admissions decision.
Where is the Money?
Universities more able to provide significant undergraduate grant money (as opposed to loans) have: larger endowments, a higher percentage of alumni "giving" and significant numbers of full-pay students (often achieved by higher-than-average percentages of foreign students). All of these data are available for review and should be on your radar when selecting colleges. I'm well aware of which universities are more generous and meet aid vs. those that historically don't give particularly robust packages of financial need (i.e. Purdue, USC).
While within-state public tuition is the least costly "sticker price" in your home state, public universities also have significantly less funding available for grants than do private colleges. If your college list includes several public universities in other states, don't expect much in the way of financial aid or merit aid from these institutions. Your choice of colleges should be focused on private institutions with available funds and a commitment to meet your need. That commitment will be expressed on admissions and financial aid web pages.
Matching Funding
Universities have the discretion to consider competing financial aid offers for admitted students from recognized competitor institutions (selectivity, size, etc.). By agreement, Ivy League universities will NOT match a financial aid offer. That said, Ivy League colleges have some of the largest endowments and greatest number of contributing alumni enabling the Ivy League to meet your financial need (see below). Many private institutions do meet full financial need.
Ivy League universities have very little (hidden) merit-based aid. Some of the heavily endowed universities have committed to maximum percentage out-of-pocket models relative to "sticker price". Many of the families I serve earn too much to receive significant financial aid at the Ivy League yet feel unable to afford the sticker price. If your student has the scholastic & extracurricular record to be a viable candidate for the Ivy League consider instead excellent universities that do offer substantial merit based scholarships—I will make suggestions after you have determined your EFC.
But please, return to my exercise in the introduction- ask yourself – if accepted to Harvard – is this a possibility? Otherwise, don't apply leaving an accepted (Crimson)student saddened about the reality of attending another institution. Every year I have clients accepted to phenomenal universities – and families decide to enroll elsewhere. It's your money—but if you already know that it's virtually impossible/undesirable to spend $x, please think about redirecting your student's energies towards financial safeties—and I can help you determine that list upfront. There is NO merit funding at Ivy League universities- it's entirely a need-based model based on the FAFSA generated EFC. Please don't misinterpret my remarks- every family should do what is best for their financial planning. No student should expect their parents to drain their retirement nest egg- or home equity to pay for any college! Keep perspective- 3900+ colleges- the top 400 offer outstanding educational opportunities, access to graduate school, research, internships and there is a "home" that fits you!
Based on actual research and client experiences, I maintain an extensive data base to match each student's academic interests with colleges more likely to provide an attractive financial aid package and/or merit-based package.
Let's talk about your college short list relative to your admissions portfolio and intended major areas of study. For example, males applying to historically "female dominated" majors in liberal arts colleges will not only have a greater chance of admissions, but often receive attractive financial and merit based awards – this is "targeted recruitment" and it's practiced by all colleges. Sometimes it's gender, major, location, etc…but being aware of the option will put merit-based money in your hands. There are admissions/financial aid "bumps" in many majors and colleges across a wide range of student demographic characteristics.
Public Within-State Tuition vs. Private Out-of-State
Whether you reside in Florida with access to the Bright Futures plan, or have saved for your state's tuition program within your state's plan -including the NY 529 plan, Colorado Plan, or California State Tuition plan, every family faces choices about how to determine if the state public flagship university is the best "fit" compared to a more costly pricey institution. Fit – again means academic, social and financial. This is why building a COLLEGE PLAN early is essential –doing so increases your chances of a college acceptance in more selective colleges and will better position you for scholarships overall. Scholarship funds are provided to attract quality students regardless of financial need.
Most public universities are large institutions- many provide an outstanding education. But your student's academic profile may not be strong enough for acceptance to the flagship or even a few other public universities within your state. Maybe your student isn't interested in attending and wants to leave the area. Maybe your student isn't well-served by attending a larger (20,000+) campus—this is especially true for students with a variety of learning issues – if your student had an IEP throughout middle and high school—smaller classes and one-on-one receptive staff are more challenging to find at larger public universities. Some do a great job- see my blog on students with disabilities for that list and speak with me at our next session on this point.
Again, please have the conversation at the dinner table:
If the best available within-state public institution our student will likely gain an acceptance to costs "X" dollars — how much more can we afford and are willing to pay if there are more selective and stronger educational options available at $ x+ y? For example, your student can be accepted to SUNY Binghamton, UCLA or the University of Florida – but could attend an Ivy League or other highly selective and outstanding university. How much will / can your family invest in this option? The earlier you've built your college plan- the more likely scholarships will become available to make this possibility a reality.
How much less selective or a comparable college relative to our state's public institution might be on the radar if there were financial aid/scholarships available? Maybe our state public institution isn't a good social or academic fit–how much will /can we afford or how much might be needed to make comparable or other institutions viable choices.
COLLEGE PLANNING AND FINANCIAL AID:
My conversations with families on selecting colleges, including whether to apply ED/EA and the discussion over public vs. private universities have shaped each student's final list of colleges– a balance between academics, social and financial considerations. Every student should have a healthy mix of reach colleges and financial-safeties. No student should apply to any university that they wouldn't be absolutely thrilled to attend and/or that a family simply cannot afford. Your college list is strategic – creating opportunities to leverage up your financial aid awards later this spring.Let's get you up-to-speed on some important steps in the college admissions and common application process. Please reach out to schedule your back-to-school College Planning & Admissions Assessment.It is indeed never too early or late to begin taking steps to create and realize your educational goals.CLICK TO SCHEDULE with Dr. Rabin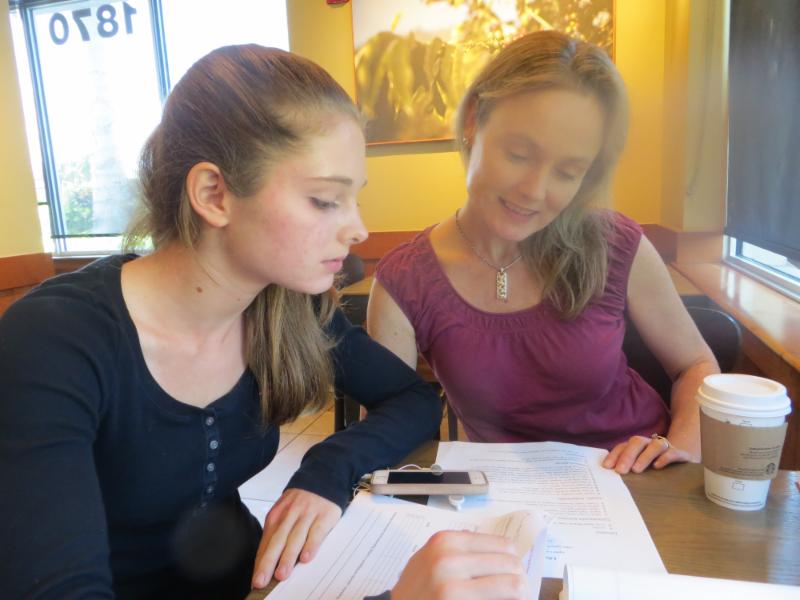 Planning throughout high school will increase your chances of admissions and success as an undergraduate.CLICK TO Schedule your Educational and College Admissions Assessment today – Build Your Strategic Academic Plan!Bonnie R. Rabin, Ph.D.Educational and College Admissions CounselorProfessor Emeritus & Cornell Alumni Rep 30+ Years ExperienceSouth Florida 561.509.0021Boulder / Denver 720 737 9934Online – Nationwide 833-MY-ESSAYest Wishes for a strong finish to the school year!CLICK to SCHEDULE YOUR EDUCATIONAL & COLLEGE PLANNING ASSESSMENT CLASS of 2020 GIFT IDEA: What is on your college dorm shopping list? CLICK for AN AWESOME GIFT IDEA for your HIGH SCHOOL GRADUATE (LOL)Bonnie R. Rabin, Ph.D.Educational and College Admissions Consultant
RECENT COLLEGE ACCEPTANCES
Congratulations to our clients!
Carnegie Mellon, Cornell, U. Michigan, Northwestern, Georgia Tech, University of North Carolina, Vassar, Bowdoin, Wellesley, Emory, U.Illinois, Notre Dame, NYU, Rice, University of Chicago, Washington University (WUSTL), Drexel, Tulane, Brown, Purdue, Swarthmore, SCAD, Ohio, Georgetown, Hamilton, Reed, Miami, Johns Hopkins, University of Florida, University of Arizona, Penn State, Villanova, Northeastern, SUNY-ESF, St. Johns, Embry-Riddle, Colgate, Fordham, Columbia, Barnard, Syracuse, Swarthmore, Pittsburgh, Dickinson, Colorado, Rensselaer Polytechnic Institute, Howard, Fordham, SUNY Stonybrook, Duke, Case Western, Rochester Institute of Technology, Parsons, Virginia Tech, Boston U., Hobart & William Smith, Claremont Mckenna, Davidson, Westpoint, Gettysburg, Amherst, Temple, Denison, Howard, UT Austin, SUNY-Binghamton, Hamilton, George Washington, American, Indiana, SMU, James Madison, UF, and many more!WRITE YOUR SUCCESS STORY!WRITER BLOCK COLLEGE APPLICATION & COLLEGE ESSAY WORKSHOP  Learn More: WRITER BLOCK JUNIORS Class of 2022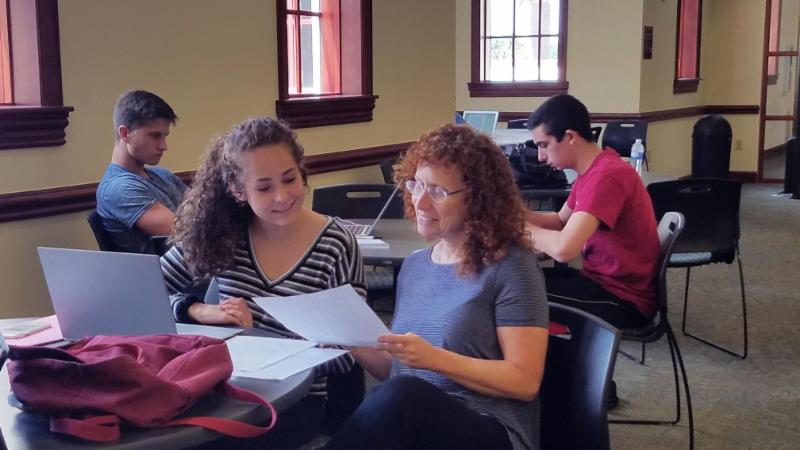 Bonnie R. Rabin, Ph.D. is the founder and principal educational consultant of College Career Consulting, LLC. She has over 30 years of experience as a university faculty member and shares her knowledge, professional resources and support with students who are ready to advance their lifelong educational and career journeys.
BE INSPIRED! LET ME HELP YOU TAKE THE NEXT STEP!