Greetings Students & Families!
Congratulations to all Seniors!  I'm so proud of everyone – college acceptances, lucrative scholarships and invitations to participate in research/honors programs. Bravo! Most Seniors are now making difficult decisions on where to attend – perhaps revisiting campuses to evaluate the "Fit" while also negotiating financial aid awards. Seniors–if you need assistance evaluating your options, please 
Schedule an Appointment
 to explore your college admissions options relative to your emerging academic/career interests.
Juniors (2020) are now engaged in what many of our Seniors (2019) were doing this time last year-campus visits discovering unique college communities while continuing their guided research to refine emerging academic interests as the college application process gets underway.
Are you attending our Writers Block Workshop in June?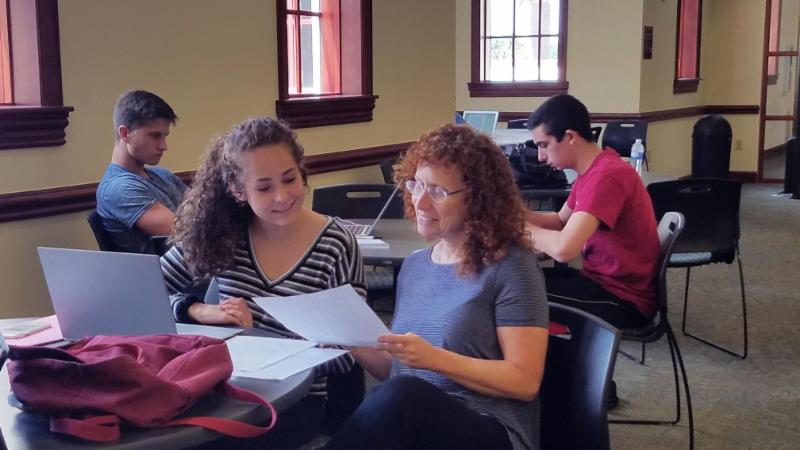 Whether you're just beginning high school, or in the middle of the process of college research, or a graduating senior making your final choice after attending an "Accepted Student Visit" program, please review two of our valuable resources to make your campus visits productive.
Please review my earlier blog on campus visits:
 and
As you'll read in 
CAMPUS VISITS
, I encourage you to do much more than walk across the campus quad and attend an information session. Ask important and relevant questions (see the suggestions) meeting with relevant academic advisors and speaking to as many students as time allows.
SENIORS-Class of 2020 -WHERE WILL YOU PLACE YOUR ADMISSIONS DEPOSIT?
The same considerations for finding the perfect campus to visit during the sophomore or junior years continues to be relevant. College "Fit" rests upon three important pillars: Academic, Social and Financial –
1. ACADEMICS
The university you attend should provide an outstanding academic experience in your intended major/minor fields of study, along with appropriate internship and career placement opportunities. This is paramount to selecting where to attend.
There's a major field of study to match the unique strengths and interests of every young adult! With nearly 4,000 colleges offering an impressive number of traditional and cutting edge majors and minors, it can indeed be overwhelming to navigate the maze of available degree options.
Your evaluation of academics should move beyond published lists of college rankings. The most important steps include learning how to navigate through the "Academics" and the "Research" tabs to fully explore the curriculum maps, degree requirements and the research projects faculty are conducting. As a former university professor with 30+ years of experience on curriculum planning committees, I'm able to help your family assess "academic fit" and effectively explore your academic options to balance each student's current and emerging interests and strengths.
For more on this topic, please refer to my recent newsletter:
Selecting A College & A Major
2. SOCIAL
The social fit is important as each student is looking to find a "home-away-from-home" for their next four years. Is the campus inviting, inclusive and are there opportunities for ongoing social and emotional growth?
This is exactly why students visit university campuses before enrolling. Your Educational and College Admissions Assessment will help you hone in on the criteria that are important to you.  Let me help you understand how to have an informative and meaningful campus visit.
For more on how to make the most of your campus visits, please read the link noted above.
3. FINANCIAL AFFORDABILITY
Every family faces unique financial circumstances and we factor those into the choices of where to apply and enroll.If you're ineligible for financial aid, or find the cost daunting- understanding how to access scholarships and financial aid will reduce the stress that results from mis-information and yes, being an easy target for "scholarship and financial aid scamsters!"
THERE ARE MANY CAMPUSES PROVIDING an EXCELLENT EDUCATION offering deep discounts on tuition given your "admissions profile".  Please do NOT navigate to lists such as those published by various publications since these do not incorporate information about your student's particular college admissions profile and mislead your family.
My detailed newsletters can be found at:
Or Click to View for an Introduction:
Keep in mind that much has changed since you visited a campus perhaps over a year ago. Don't be driven by lists, name recognition or where your friends may be attending.   This decision is an important next step and I encourage you be exceedingly thorough in making your decision. Parents, teachers and guidance counselors offer valuable insights- but students– you must make your own decision subject of course to your family budget.
WHAT DO YOU DO IF YOU'RE WAITLISTED or SIMPLY UNHAPPY WITH YOUR OPTIONS?
This week I met three new clients- students who had not
received a single college acceptance. I'm saddened that these students weren't provided solid college counseling throughout high school and certainly during the application process. You should expect that you will receive both acceptances and "rejections". All students should have a balanced list of colleges and prepare early to build an Educational and College Admissions Plan to avoid being placed in a situation such as this.
WAITLISTED? What to do Next!!
If you were waitlisted, this is a good time to share new and distinguishing information by preparing a detailed and relevant letter of continued interest. Doing so can make the difference between accepting you and another student with the exact same profile.
Let me help you determine what is appropriate to share and crafting your note. In early December I talked about how to handle a deferral in the Early Decision admissions process. I'll outline some of these points again with particular relevancy to those who are on a Waitlist.
Colleges do need to hear from you. What to include?
The National Association of College Admissions Counselors (NACAC) survey indicates that chances of being accepted from waitlists vary across colleges but are fairly unfavorable-chances less than 10%. When you are accepted from a waitlist can be as early as April or as late as July!
If you want to begin college this fall, it's imperative that you place a non-refundable deposit at another college and carefully evaluate all your options.
If waitlisted, you can increase your chances of being accepted from the waitlist in several ways. Reach out to admissions and perhaps any faculty member you have made connections with during previous campus visits. If the college truly remains your first choice, articulate why that is the case by showing informed interest. Your note should provide insights on how you will contribute to the campus community, discuss professors you want to study/research with and courses/programs that attracted you to the university. Be certain your note makes it clear that if you are accepted you will attend. Provide meaningful updates to the college showing everything you've done since you submitted your application. Share news of honors, awards, or projects that were meaningful and distinguishable.
Please reach out for guidance on how to write your "continued interest" letter.
UNHAPPY WITH YOUR OPTIONS? 
DON'T HAVE A VIABLE OPTION?
You face two options: REAPPLY as a FRESHMAN APPLICANT or APPLY as a TRANSFER STUDENT
If you are truly unhappy with the choices of colleges having offered you a space for fall – perhaps your safety colleges no longer meet your needs or worse yet, you have no acceptances, there are a few options.
First, you can decide to take a gap year or gap semester to include a meaningful learning opportunity and reapply as a freshman applicant for the Spring 2020 or Fall 2020 semesters. During this time, you may want to consider retaking standardized tests and certainly doing well in your senior high school classes and on any AP/IB/AICE exams this spring. How you spend your time during the gap year can provide evidence of maturity and direction that stands you apart from other freshman applicants.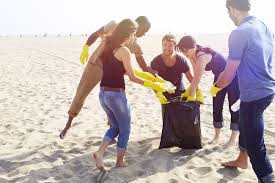 You may be wondering how to hedge your bet? You can accept a college from the choices you do have and defer admission for up to two years (applications to defer must include a plan and be approved by the college-travelling is not typically an approved reason for deferral). While on your gap year, you can apply elsewhere for the spring or fall 2020 semesters. The way you spend your gap year can change the outcome of previously submitted applications.  Your fall-back option is in place by accepting an offer from your options at this point in time.
TRANSFER APPLICATIONS   Students can enroll as a freshman at one of the acceptances or attend a local community college and then initiate the process of a transfer application.
If you are aiming to transfer for Spring 2020, applications are due by October/November 2019-meaning, your high school record is all that is available for evaluation.  Retaking standardized tests and spending time in a more meaningful way that demonstrates maturity and direction can be invaluable to an acceptance. If you aim to transfer at the end of your freshman year, your application would be due February/March 2020 and would include your high school record plus the results of your Fall 2019 semester as a freshman wherever you enroll.
As a Professor Emeritus with experience providing academic advising to thousands of undergraduate students, I can assist you selecting the right mix of courses to make your transfer application more attractive and keep your educational path directed and challenging.
HOW DO WE AFFORD IT?
Finally- if you are currently negotiating financial offers,  please read links above and then reach out for assistance on this process. Leveraging competing admissions offers from comparable institutions and sharing information about extenuating circumstances can result in addition award monies. Ask me for guidance.
Again, given my extensive insider knowledge of how awards are determined, I can assist you in including colleges that are more likely to provide some level of scholarship assistance based on your particular admissions profile. Early Educational and College Admissions Planning is essential!
IS YOUR STUDENT ON TARGET?
It is never too early to begin taking steps to ensure your student has a long-term strategic educational plan fostering a love of learning, building solid time management skills and establishing a directed path towards the undergraduate experience. Bonnie R. Rabin, Ph.D. personally guides her students to discover their individual academic strengths and an intrinsically motivated passion for learning, ensuring a seamless transition to the undergraduate experience.
I'm so proud of all students – our recent acceptances include:
Carnegie Mellon, Cornell, U. Michigan, Northwestern, Georgia Tech, University of North Carolina, Vassar, Bowdoin, Wellesley, Emory, U.Illinois, Notre Dame, NYU, Rice, University of Chicago, Washington University (WUSTL), Drexel, Tulane, Brown, Purdue, Swarthmore, SCAD, Ohio, Georgetown, Hamilton, Reed, Miami, Johns Hopkins, University of Florida, University of Arizona, Penn State, Villanova, Northeastern, SUNY-ESF, St. Johns, Embry-Riddle, Colgate, Fordham, Columbia, Barnard, Syracuse, Swarthmore, Pittsburgh, Dickinson, Colorado, Rensselaer Polytechnic Institute, Howard, Fordham, SUNY Stonybrook, Duke, Case Western, Rochester Institute of Technology, Parsons, Virginia Tech, Boston U., Hobart & William Smith, Claremont Mckenna, Davidson, Westpoint, Gettysburg, Amherst, Temple, Denison, Howard, UT Austin, SUNY-Binghamton, Hamilton, George Washington, American, Indiana, SMU, James Madison, UF, and many more!
Bonnie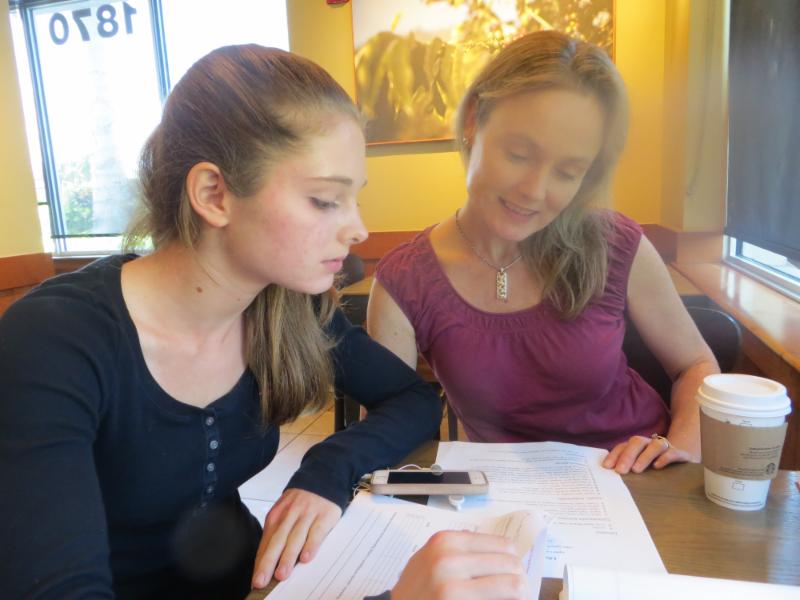 Again, best wishes for a strong finish to the school year! Please reach out with questions!
Bonnie
IS YOUR STUDENT INTRINSICALLY MOTIVATED?  
SCHEDULE YOUR EDUCATIONAL & COLLEGE PLANNING ASSESSMENT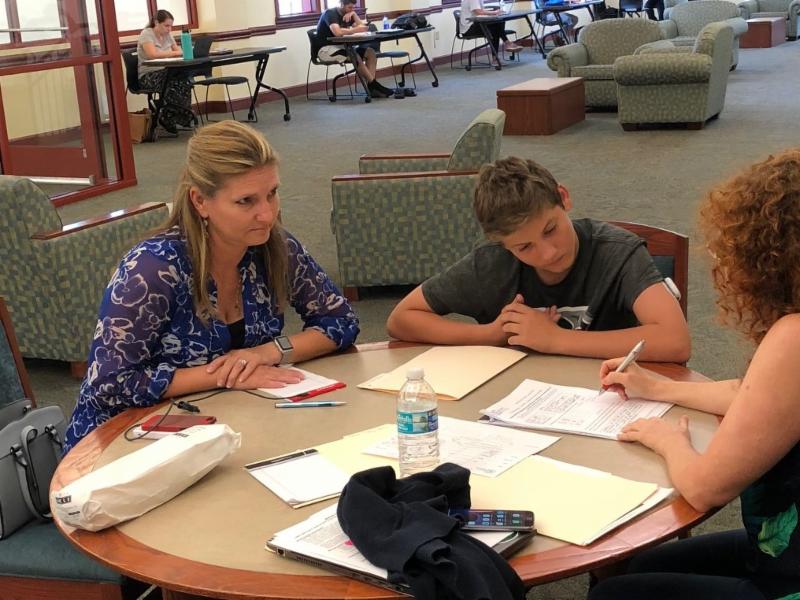 Bonnie R. Rabin, Ph.D.
Educational and College Admissions Consultant
561.509.0021
HIGH SCHOOL CLASS of 2020
All clients have complimentary  and exclusive access to my June Writers Block Workshop and
 the Fall Sunday Afternoon Writers' Block series.
BE INSPIRED! LET ME HELP YOU TAKE THE NEXT STEP!