Greetings Students and Families
AP Curriculum & Exams !!  
Each spring a few weeks before AP exams begin, I provide updated helpful links and reminders about AP exam rubrics and preparation. If you're a student taking an AP course during 2020-21, please touch base with me ASAP on some proactive ways to learn and reinforce materials throughout the academic year- avoiding the need to cram during April 2021 preparing for May 2021 exams. Success on AP exams is more likely when you know yourself — meaning, you have solid learning and time management practices developed throughout high school to foster a love of learning and resulting in academic success. ASK ME! Let's have a conversation about your approach to learning.
*** This is particularly important as many students are beginning their school year in a virtual classroom. While kinks have likely been worked out- the reality is that some students have already created roadblocks and anticipate challenges.  I can work with you to overcome that mindset to proactively engage on your time management, test taking and overall GPA strategies.
Regular readers of my blogs and newsletters know that I encourage every high school student to aim to find an appropriate and healthy balance between your academic and personal demands to avoid overextending and unnecessary (family) stress. High school should be joyful! Students take the lead in exploration of their own best practices on learning, time management and personal discover.
Let's take a closer look at AP courses, exams and scoring to address these questions:
Should high students enroll in AP classes? Why? Which AP courses should students complete?
What's the role of AP classes in undergraduate academic success?
Are AP scores required on college applications?
Are AP scores considered by admissions officers in reviewing your college application as part of the college admissions process?
When/where do I submit my AP scores -on the Common Application or Coalition Applications?
Understanding how AP exams are scored & their role in earning College Credit?
Should high students enroll in AP classes? Why? Which AP courses should students complete?
What's the role of AP classes in undergraduate academic success?
If possible, absolutely take at least 1 to 3 courses during high school! The AP curriculum offers the most challenging courses available during high school and will prepare students for the reality of the demands of the undergraduate academic experience ahead.
The Advanced Placement (AP) curriculum provides high school students an option to explore college-level classes across a variety of subjects including Science, History & Social Studies, Math & Computer Science, English, Foreign Language, Art and Music. Students have the opportunity to earn college credit through a placement exam given during a two-week exam period in May
The content of exams is taught in either a full academic year or a semester (i.e. AP Microeconomics, AP Macroeconomics, AP Physics C – Mechanics). The actual course content is uniform for all test takers throughout the US and exams are scheduled during the first two weeks of May. Sadly, what's inconsistent is the level of instruction – some high schools do a phenomenal job at instruction (even in the movies too).
Name that teacher!
Not all AP Courses are offered in every high school. If there's an exam that fits your longer-term academic interests that's unavailable at your high school, there are many online and privately available sources of instruction for AP courses. Students can also engage in independent study and sit for an AP exam regardless of whether the course is offered at your high school or completed in any formal setting.
RESOURCES:
As a new academic year is upon us students and parents are focused on confirming or questioning course selections and there is quite a bit of uncertainty about the value of "Academies", AP classes, AICE vs. IB diplomas and whether "Dual-Enrollment" classes are appropriate.
Beyond the high school graduation requirements in your state (20 to 24 credits), the classes you select serve some important roles:
Courses, and in particular-your electives- can help each student explore, develop and deepen an academic interest.
Core/required and elective courses allow students to better prepare for subsequent academic success.  Sequencing is important as are appropriate challenges. For example, a foundation in math is essential for STEM fields and AP art can develop core skills and expand a portfolio.
The high school transcript reveals a student's ability to succeed as a undergraduate and has a direct impact on the likelihood of college admission.  Avoid following the crowd! Admissions officers want to see that students engaged in self-discovery and one aspect of that process is completing the most challenging set of relevant coursework a student can comfortably manage.
Ask me which AP tests are invaluable, if not essential, given your student's educational plans.
Despite the best of intentions and the best time management, enrolling in too many AP classes can create hours of homework thus limiting time available  for meaningful extracurricular activities (which are also essential for admissions success), needed sleep and family harmony (parent-child dynamics suffer when students are stressed and unnecessary homework completion "arguments" ensue).
For example, if your student is STEM focused, there is little admissions advantage gained from taking AP History classes which have exceptionally large homework demands.
COLLEGE ADMISSIONS TIP: Again, admissions representatives aren't impressed by APUSH on a STEM applicant's high school transcript.  The flip side, humanities driven students might consider the importance of "big data"! All disciplines are now moving to analytics. So, while AP Physics isn't necessarily your cup of tea, if you're a pre-law, business or even an aspiring English major, consider AP Statistics, AP Psychology or AP Computer Science adding breadth to your file setting you apart from the typical humanities applicant. Don't follow the crowd- but focus on creating your unique high school curriculum plan that's relevant to your educational aspirations, college admissions and career objectives. Leverage my extensive knowledge of academic disciplines and explore some unusual major areas of study (increasing your odds of admission and making you a stronger student).
STEM COLLEGE APPLICATIONS-
You'll be expected to Advocate and Detail Your Interest in Your Intended Major. When it comes to STEM college essays- this response takes on a particular importance.
What is the problem you want to address as an electrical engineering, bio-chemistry or astro-physics major? Absent hands-on experiences and solid research- you won't be as clear in your application as the applicant who has been in a research or shadowing or internship setting.  I work with my students to understand the difference between biology, computational biology and biomedical engineer – or applied math, mathematics, or computational finance.  When you know what you're talking about it shows.  Please don't tell an admissions representative you want to be an engineer because you have been playing with legos since you were a little girl!  Yikes!   Yeah- that's the 6 year old verson of yourself- we want to know who is the 16-year old version that has a well-defined and informed interest in a major.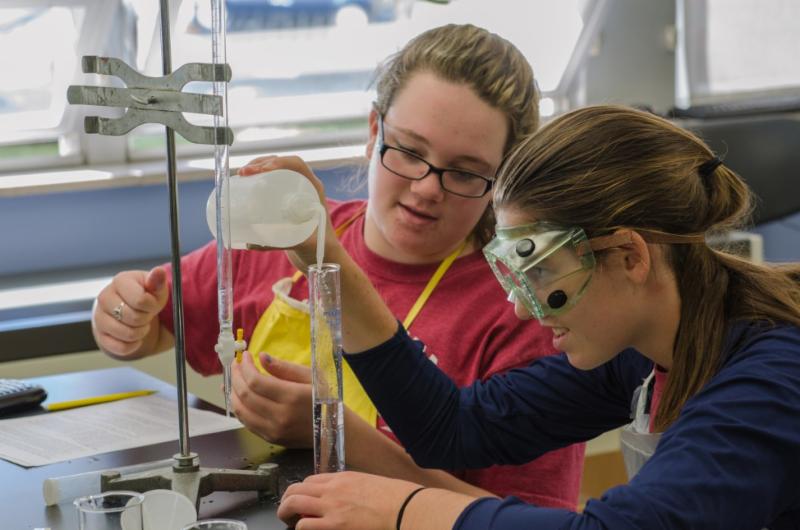 STEM College Applications are competitive! The earlier you begin engaging to create your STEM Educational and College Admissions Plan – by taking the right courses, engaging in relevant activities and working with others, you'll increase your chances of admission to your top-choice colleges. For more information on how I can help guide you through the college prep and admissions process, 
CONTACT Bonnie R. Rabin, PhD 
for details on my 
UNDERGRADUATE COLLEGE COUNSELING and COLLEGE PLANNING
.
My STEM students include aspiring Engineers, Business, Pre-Med, Pre-Law, Visual & Performing Arts & Humanities majors with a STEM "twist" – Ask me about multi-disciplinary STEM majors!
What's the relationship between AP exams and those required SAT II Subject Tests you wrote about in your earlier blog?
***TIP!!  While you may not yet know the colleges you'll be applying to in your senior year, we do know that many of the most selective universities require SATII subject tests.  Also, some of the test-flexible universities will accept subject tests/AP exams in lieu of ACT/SAT1 scores (i.e. NYU).    So while COVID has changed the college testing requirements for 2020-21 – I anticipate that things will flip back for 2021-22.  Currently enrolled juniors and sophomores should aim to take SUBJECT TESTS this May in any AP course with a corresponding Subject Test .
TESTING requirements for all colleges can be located on the Admissions tab of a given college website.  Please don't be short-sighted- 9th, 10th grade students completing a content-based AP class with a corresponding SATII subject test should take the exams while material in History or Science topics are "fresh". Typically, these exams are taken in May and June.
These one-hour long multiple choice exams are the "easier" version of materials mastered for your AP exams.
If you have finished pre-calculus, take the MATHIIC exam as soon as you are ready. If you're not a STEM focused student, Math IC is also a great option. Don't take both MathIC and IIC- most colleges even instruct against doing so.
If you are taking AP BIO or AP CHEM-you should be taking the SATII Subject test in BIO or Chem
If you are taking AP World  or US- you should be taking the SATII Subject test.in World or US
If you are bi-lingual and can read and write in your native language-take the SATII language exam!  Depending on the depth of your language proficiency, you may also consider taking the AP exam as well.
Are AP scores required on college applications?
Are AP scores considered by admissions officers in reviewing your college application as part of the college admissions process?
When/where do I submit my AP scores -on the Common Application or Coalition Applications?
Your AP exam scores allow college admissions officers to objectively compare students across high schools throughout the US and abroad.  AP exam scores are NOT a required element on your college application. That said, excluding your scores in the space provided on the Common Application hints indirectly at your score. No one fails to share a "4" or a "5" on their college application.   BEWARE: some high schools actually report your AP score on your transcript and you need to request their removal. Some high schools may refuse your request. Ask me more about this issue.
As noted, AP exam scores may also substitute for SAT/ACT scores at Test-Flexible universities. For example, including three exams of your choice allows subject-specific test takers to reduce test anxiety and increase their chances of college admissions. You do have more control over content and knowledge-based materials related to specific courses in these exams.
While AP exam scores aren't a required element on college applications – the optional reporting of scores on your Common Application is an opportunity to demonstrate you've mastered materials and can even overshadow the high school transcript. AP exam scores level the playing field across students from a variety of public and private high schools. Thinking about this in another way- optional reporting that is left blank suggests to the admissions reader of your file that you did NOT do well on your exam. So what to do about those "1s" and "2s"? Ask me – as each situation is unique and there may be a potential explanation for the poor score.
AP coursework has become the gold-standard of an academically rigorous curriculum. Earning a high grade on an AP exam can overshadow the high school transcript. For STEM students to be competitive in the admissions process, AP Calculus, AP Bio/Chem and/or Physics, APCS are invaluable and often expected on a student's transcript to be a viable candidate in the most selective of universities. Avoiding challenging courses as a STEM applicant is not only reducing your chances of admissions at selective universities. Doing so will impact your preparation in the demanding undergraduate coursework ahead.
Likewise, courses in AP History or AP Economics or AP Lang/Lit will be invaluable to preparation for many Humanities and Business students.
College Admissions TIP:   As noted, many selective colleges require SATII subject tests. AP exams better prepare students for these exams than do AICE or IB classes.  In some sense, this isn't unexpected, as both the AP and Subject tests are administered by the same organization – the College Board.
How are AP exams scored & the impact on earning College Credit?
Understanding AP exam scoring – What Do Your AP exam scores convey?
If you sat for an AP exam in May 2020 (the wonky abbreviated online exams!), those scores were made available to you in early July by logging into your College Board Account.
Your scores matter! Having made the decision to complete an AP course is a reflection of a student's interest in the material and concepts. The actual score is an indicator of whether you've mastered the content providing a foundation to subsequent and more challenging coursework. Regardless of whether you decide to earn the college credit (and colleges have their own requirements for granting credit that varies widely – the less competitive universities accept a "3" and most selective programs require a "5"), taking the class already has increased your chances of college acceptance as AP classes weigh more heavily than other high school classes on your high school transcript in computing class rank and your weighted GPA.
Scores:
AP Exam scores range from 1-5. The composite score is based on results from all portions of the exam including multiple-choice, free-response short and longer essays and portfolio/projects completed outside of the actual time students sit for exams. With a variety of subjects- math, foreign language and art – the scores reflect the unique requirements that students must complete to convey mastery of the curriculum.
First and foremost- don't' think of this as "passing" or "failing" your exam because the university you ultimately attend will make that determination. The College Board simply makes a blanket recommendation- 1 and 2 are a recommendation against earning college credit. 3, 4 and 5 indicate the student qualifies for credit – but again, depending on the university and the actual course, the requirements vary widely.
When advising entering college freshman planning the first semester of coursework, I have always advised students to accept a "3" quite lightly and consider repeating the course – especially if in the student's major area and/or a STEM AP class. The reason for my recommendation is that the foundational concepts must truly be mastered before attempting more difficult and higher-level coursework. A "3" is a bare minimum and not a great way to jump into a higher-level class during the freshman year of college. Instead, reinforcing those concepts in a more rigorous university setting is a wise choice. (See tips for college freshman) This is perhaps reinforced by the fact that selective colleges don't often accept a "3" for earning credit.
1: This is the lowest score and indicates that the student didn't learn the materials.
TIP: If you're consistently earning a "C" or low "B" in your high school class throughout the year, you shouldn't expect a miracle on your AP exam. It's probably unwise to sit for an exam for which you anticipate earning a "1" or even a "2".   Whether you can "skip" the exam may be at the discretion of your teacher or high school.
2:  Earning a "2" is marginal and the college board makes no recommendation. If you've earned either a "1" or a "2" neither score reflects well and would not be reported on your College Applications.
3: Earning a "3" qualifies you to receive college credit for your AP course work and many universities will give credit for this score. The most selective colleges will NOT provide credit. The choice on whether to disclose the score is a strategic one. As a rule of thumb, I prefer to report all scores or no scores. A combination of reporting sends a very mixed message. Your high school transcript reveals the courses you've taken. If you don't report a single exam score, it signals you didn't earn a high score – the omission is as good as earning a "1". That said, if you've earned a pile of "5's" on AP Calculus, Physics C, Computer Science and Chemistry-a "3" on US History won't harm your application and is refreshing. Likewise, if you've earned "5s" on AP US, World, Psychology, Human Geography, English Composition etc. and have a "3" on AP Statistics- this is worthy of reporting. At no time should some scores be included and others omitted before discussing the potential impact of doing so on your college application fully with your college counselor.
4: Earning a "4" suggests you have learned the materials and many colleges will provide credit for this score. Depending on the subject content and whether you're attending a highly selective university, you may consider repeating the course as a freshman, especially if the course is in your major area of study.
5: This is the top score and indicative of mastery that is impressive. Be proud of your accomplishment. Earning "5s' on AP exams isn't easy and doing so is worthy of inclusion on your college application. If you earn a pile of "2s" and have only one '5″ – you need a strategy for handling the reporting of these scores.
Two special exam formats and scoring are those for courses AP Calculus BC and Music Theory. Music theory includes two scores – one for Aural and one for Non-Aural exam content. Calculus BC exam takers receive a sub-score for Calculus AB content- approximately 60% of the exam.
FINAL THOUGHTS:
YOUR COURSES for 2020-21
As noted, your student's GPA and transcript are the most significant determinant of admissions and academic success. High school is a time for academic and personal discovery.  Developing and sustaining a passion for learning cannot be overstated.  Sometimes that discovery is sparked by coursework and other times it is through an extracurricular experience.
There's very little variation in curriculum options across high schools in that all students will complete four years of english, four years of social studies, complete a foreign language and enroll in the math and science classes at a level they can manage.
The differences across high schools and across students are in the electives taken and in whether students enroll in Honors or AP/IB/AICE levels of classes.
Don't waste your electives ! Accept a challenge you can comfortably manage. Please don't follow the crowd!
Students who are successful not only in admissions, but as actual undergraduate students, are those who have well defined interests, nurtured as early as middle school and further developed throughout high school.  
Having an academic niche or a personal passion outside the classroom builds motivation, focus and academic success.
What inspires your student?    
It is indeed never too early to begin Educational and College Admissions Planning!
Whether you're ready to write your college essays or just beginning to research colleges and majors, or perhaps you want to create a customized reading, learning and time management plan to explore or deepen an academic/personal interest, I invite you to 
contact me to schedule
 your 
Educational and College Planning Assessment 
available for current seniors and all middle and high school students.
Best wishes for a absolutely meaningful and enriching 2020-21
Bonnie
Bonnie R. Rabin, Ph.D.
Educational & College Admissions Consultant
Florida 561.509.0021
Boulder/Denver Colorado  720.737.9944
Nationwide 833.MY.ESSAY
College Admissions &
Academic Advising
Serving Clients In-Person in South Florida & Remotely Nationwide