Greetings Students and Families,
Yesterday I wrote about course planning- highlighting some important points on DUAL ENROLLMENT
and reminding everyone about the importance of understanding course planning.
As we approach the end of another school year,
It's Time for Reflections:  
YEAR-END EDUCATIONAL & COLLEGE PLANNING ASSESSMENT
As the end of the school year is within sight, I invite all students to reflect upon goals set in August. Which of your goals were easily attainable?  Why?  What have you learned about yourself and how you approach learning and your time that works well and what will you change for the next academic year?
Parents, how have you changed as your student continues to develop their strengths further preparing each young adult for a smooth transition to the undergraduate experience?  How can you assist your student to continue to be self-motivated and directed?
At your end-of-year conference, we'll review your accomplishments both within and outside the classroom as well as identify opportunities for growth to realize personalized educational goals.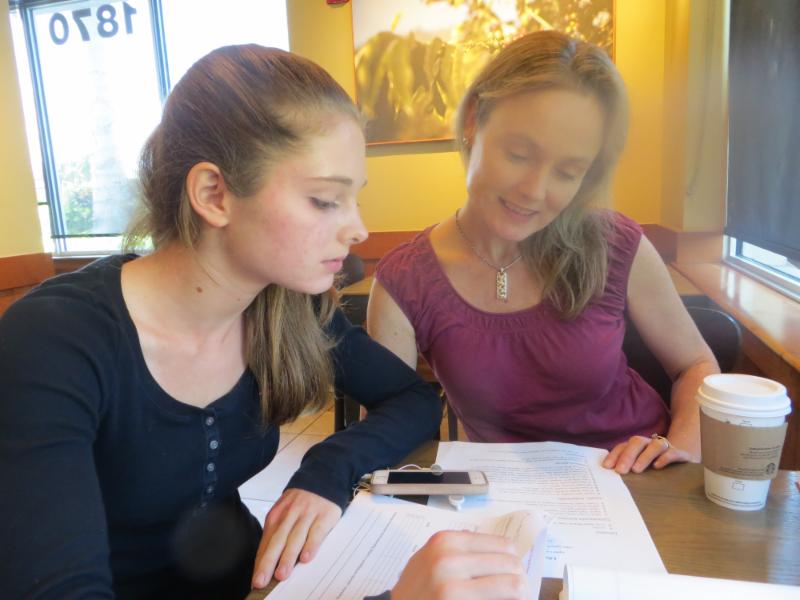 CONFIRM EXAM REGISTRATIONS: 
Please review your College Board and ACT accounts to ensure that registration has been confirmed for all SAT/ACT and SATII subject tests for  May and June.  Yes, invariably some registrations are not accomplished as intended.
Also, remember, if you're ill the day of AP exams – there are make-up days scheduled on May 22 to May 24.  Please see my earlier newsletter with a clickable link above on AP Tips.
 I continue to encourage all families to focus on having students self-manage all their registrations,  If students cannot handles exam registration, the college application process will seem daunting.
SATII Subject Tests: I urge all students to take two practice tests under timed conditions.  If your scores aren't consistent with the range of scores on your short list of colleges, please consider delaying until you are more prepared.  Ideally, proximity to AP exams is desirable for taking most SATII subject tests.
That said,  Math IIC and foreign languages Subject Tests can be postponed  for more practice time until the fall.
TESTING ACCOMMODATIONS: Current 9th and 10th grade students with testing accommodations/504 plans should begin the process now of registering with both the College Board (SAT) and  ACT.
 Your high school guidance or advising office should assist you in securing your accommodations through the testing agencies, although parents can complete the registration at ACT and the College Board independently.  NEED ADVICE?

ACTIVITIES RESUME:
In anticipation of your end-of-year assessment, please revise and update your "Activities Resumes"  reflecting all activities both formal and informal this past academic year.
Juniors- Your Activities Statement is an essential step in building the  contents for the first draft of the required section of your Common Application on Activities.  
Juniors will be working with me closely at our WRITERS BLOCK WORKSHOP to complete this process.
Competitions:
For those of you perfecting final papers and projects, keep in mind your best work may be suitable for submission to a variety of state and national essay competitions (and scholarship applications during the admissions cycle in your senior year).
I look forward to discussing and reading any of your papers you would like to share.  At our end-of-year conference, we will discuss whether you have any work in progress that is competition-worthy.  Please don't under-estimate yourself!  Competition venues are available in business, STEM, humanities, poetry, legal issues and more.
Best Wishes for a strong finish to the school year!
Bonnie R. Rabin, Ph.D.
Educational and College Admissions Consultant
Professor Emeritus & Cornell Alumni Rep
561.509.0021
Expert College Advising — In-Person & Remotely Throughout the US