Greetings Students and Families,
Are you ready for another school year?!  Whether you live in Boca Raton, Florida,  Westchester, Los Angeles, Chicago or DC, are you ready for the 2019-20 school year?   High school is an opportunity to build your foundation for personal and academic discovery that continues throughout the undergraduate experience.   It's my hope your summer has been spent both recharging and preparing for another year of exploration and success.
What's your student passionate about?
Take out your camera!!

Look through the lens and what do you see?  Every new school year, my Facebook Newsfeed is filled with back-to-school pictures taken by proud parents of smiling, confident students with captions reading: :  "first day of senior year", "starting high school", "off to pre-school"!  I admit, my coffee table displays a photo taken pre-Facebook of my daughter (now a successful engineer) carrying her 101 Dalmatians lunchbox to her first day at pre-school. Another photo of my son against a brick wall displays all the confidence that would suggest his three-year old self was supporting the entire wall. The beaming faces at the start of a new school-year are always filled with anticipation of the year ahead.  I recently received a reply to a text message from a recent high school graduate (2019)– sharing that her entire family would accompany her on the trip from South Florida to begin her studies at Bowdoin!   EXCITEMENT OVER POSSIBILITIES!
Look through your lens. What do you see?
If your student is now a high school senior (class of 2020!), I'll have more to say below about the Common Application, college essays and completing your College Applications.
For students in 6th to 11th grades, take a picture and look to see how the academic, extracurricular and personal experiences continue to shape each student's character or present new pathways into a student's strengths or interests (both personal and academic).  Is your student fortunate enough to have a mentor or a teacher who is inspiring, solidifying or introducing an emerging academic/career interest?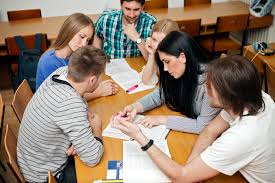 Perspective is important as is ongoing introspection and reflection.  During the summer break, away from the (sometime stressful) demands of a busy calendar, students and parents can and should seize the opportunity to dialogue about habits that that work well both within and outside the classroom.
What academic subjects and extracurricular activities are joyful, which are stressful and which present opportunities to make adjustments to time management and learning strategies?
Whether your previous pictures are of students celebrating with family and friends, competing in sports, DECA, debate or FIRST Robotics or simply a wonderful family vacation – look at your pictures and connect the dotted lines. Be amazed by the engaging young adult who will very soon be off to college in a blink of an eye.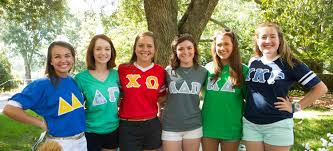 As an educational and college admissions consultant, I invite you to leverage my experience providing pre-college advising to thousands of young adults.
Whether your student thinks they have a confirmed academic interest or they're still exploring, 
please click to schedule
your Educational and College Admissions Assessment creating an individual Strategic Educational & College AdmissionsPlan.
Through guided reading, hands-on exercises and extracurricular activities, students at all grade levels should be focused on exploring a variety of academic/career paths that capitalize on their strengths and emerging interests.
Everyone should discover a passion before college!
SENIORS/Class of 2020:  
What Should You Be Doing Now??

Increasing Your Chances of Admissions
If you've been reading my newsletters, you've come to appreciate the importance of "passion". An intrinsically motivated student is secure and naturally seeks to explore academic and extracurricular interests.  For seniors, matching a student's interests to a specific major area of study is the initial step in the college admissions process.  
SPACE IS LIMITED !!
Essay prompts are unchanged and can be found here:COMMON APPLICATION ESSAY PROMPTS
The essay is a critical part of your application allowing you to showcase your strengths, your character, your passion(s) and how you connect to your "community".  

College Admissions Tips: Writing Your College Application Essay
Students Take the Lead!
The college application process has many moving parts.  While students are indeed busy, I want to stress the importance of this being a student driven process.  Students are encouraged to take the lead navigating, as it is excellent preparation for the undergraduate experience ahead (course registration, summer internship and study-abroad applications, paying bursar bills, etc.).
Parents and counselors are trusted partners. Rest assured, your student will be attending graduation parties wearing their college t-shirt!
What to do now?
Finalize your balanced list of match, reach and 'safety' colleges to also include your choice of major for each college on your list.  Be aware of all unique admissions requirements and due dates for all required materials.
Secure teacher commitments to write your required recommendations. You can assist your teacher by providing supporting documentation about your interests and background
Complete your Activities Resume
Complete work on your CORE essay.
Dive into your college specific SUPPLEMENTAL ESSAYS
Review all your test scores and if necessary, additional practice and retesting should be scheduled.
If required for your intended major, finalize your portfolio
After your list of colleges is finalized, arrange to submit transcripts and standardized test scores
Estimate your financial aid eligibility at FAFSA4CASTER and evaluate your choice of colleges relative to your family finances.
If you have Florida Pre-Paid Tuition and/or anticipate being eligible for Bright Futures, please consider your choice of colleges — what situations might make an out-of-state private college a viable educational and financial reality?  Let's discuss!
COLLEGE APPLICATION ESSAYS:
UNIQUE PRESENTATION MATTERS
Your core admissions essay is a very critical component of your application as it allows you to distinguish yourself from other applicants and to introduce yourself to the admissions committee.  It is how to share and highlight your unique strengths and experiences in a way that your transcript and test scores cannot fully illuminate.
I tell my clients to begin by thinking of experiences that may have brought humor, happiness or even sadness into their lives.  The things you remember most are those that shape you – they make you laugh, cry, they are worth sharing because they tell a story that defines you and provides insights about where you want to go with an emphasis on how you will contribute to your college campus community as well as sharing what you hope to achieve during your undergraduate experience.
Your essay should not read as an annotated activities resume, nor is it meant to be a self-attestation of your virtues.  (Leave that to your teachers and guidance counselor!)
The essay is an opportunity to present a narrative of an interesting experience in a heartfelt and genuine manner allowing a reader to easily infer more about you and what you bring to the class of 2023!
Writing a quality essay will enhance your chances of admission.  Last minute essays run the risk of coming across as rushed and unpolished.
Did your student realize 2018-19 goals?  Let's evaluate and be ready to exceed 2019-20 goals!
IS YOUR STUDENT ON TARGET? 
Build your personalized Educational & College Admissions Plan!
Bonnie R. Rabin, Ph.D. guides her clients to define and realize educational and career goals.
With over thirty years of experience as a university professor & admissions committee member you're invited to leverage her extensive knowledge of university curricula and career opportunities to BUILD YOUR COLLEGE PLAN!.
Be inspired! 
College Admissions & Academic Advising  
Have a wonderful day!
Bonnie
Bonnie R. Rabin, Ph.D.
561.509.0021 or  833.MY.ESSAY
College Advising & Educational Planning
South Florida & Anywhere You Are!
brabin@collegecareerconsulting.com
Professor Emeritus & Cornell University Alumni Representative- 30+ Years Experience