College Admissions Planning – Discovery Thru Extracurriculars  
Greetings Students and Families! 
The busy Holiday Season is behind us — and we head into the second semester– a great time to assess the academic year and even begin thinking about summer. But first…
College Admissions and College Applications: Which Extracurriculars Are Best?
Have you set academic and personal  goals for this year?  How are you doing meeting those goals? There's been a ton of changes to higher education and many more anticipated on the horizon as universities adapted during the pandemic..   If you're a senior who just wrapped up college apps or a junior  – you are wondering about college campus visits- that's also changed.
OK – I imagine parents of high school students – in particular Seniors  and Juniors are wondering are wondering what College Admissions Officer will consider?  You likely read my earlier pieces and watched my video interviews on YouTube.  All of the variables I've spoken about continue to be relevant.  A recent survey reinforces that now, more than ever – kindness and community connections will be even more relevant in distinguishing applicants across schools throughout the country.  So let's talk about kindness.  College Admissions officers want to know how applicants  interact within communities and actions taken to  discover more about their passions.  CLICK TO SCHEDULE YOUR YEAR-END EDUCATIONAL & COLLEGE PLANNING ASSESSMENT
COLLEGE PLANNING TIP: CHARACTER & PASSION MATTER!
Regular readers of my blogs know that as part of my practice, I often write about trends in education and college admissions as well as highlighting issues impacting the emotional well-being of young adults. In fact, it's actually one of the issues I dwell upon- students being joyful and curious about their learning should be a priority. No teen should see high school as  overwhelming and overscheduled.  On a daily basis I post to share information from several periodicals and invite you to follow my  Facebook-College Career Consulting or LinkedIn  pages providing links to variety of informative pieces I know you'll enjoy.  Today I want to talk about a few recent research studies that echo my recurring message of the importance of DISCOVERY, PASSION & KINDNESS. In particular, several of my recent blogs continue to highlight the importance of high school students engaging in discovery of their emerging interests directed and inspired by personal interests.  In  College Admissions Essays  I specifically asked "WHO ARE YOU?" !
"…. I encourage everyone to begin implementing a student-led path of exploration of both personal and academic pursuits throughout middle and high school. Experiences both within and outside the classroom are transformative and help to shape a young adult's unique academic and personal identity.  Experiences involve connections with family and members of "communities" that help our young adults become more introspective to learn how they will leverage their strength to find their place in the world.  These same experiences are also the basis for the essay(s) students will write at the end of their junior year providing readers of the college application with information that reveals who each student has become -and, in particular– the potential impact each young adult may have on a college campus and as a potential alum! But most important, pre-college experiences build confidence, motivation and better prepare each student for a seamless transition to the undergraduate experience – academic and personal success throughout high school and beyond." Does your student have an Educational & College Admissions Plan? On Target? Goals Haven't Changed- But the Road Has some Bumps/Detours at the Moment Schedule your Educational & College Planning Assessment
In Gifted kids turn 50: Most successful followed heart, not just (their) head,  the data were revealing! In this three-decades long ongoing longitudinal study of the impact of tests scores and psychological assessments measuring participants' personal values, there was a strikingly clear implication. The results, indicate that parents should not only be aware of each child's academic strengths, but equally aware of their child's unique values and passions.  WHY?? The study confirmed a somewhat obvious point – – every individual has a different and unique combination of talents and passions.  What was particularly important for guidance counselors, private college admissions counselors and parents to hear is that we know that children's abilities and preferences can be measured by age 13, so it makes sense to guide young adults to develop in the fields they will likely have their greatest impact  if they so choose to do so. EARLY EDUCATIONAL and COLLEGE PLANNING SHOULD EMPHASIZE BOTH THE MIND AND THE HEART!
Read the full study – fascinating!
About a year ago, I had written another blog entitled: "Check This Box if You're A Good Person" as the message resonated strongly and aligned with my educational philosophy. In particular, my partnership with each family aims to guide young adults to becoming self-directed and inspired to ultimately seize the opportunity to discover their strengths and passions in ways that will enable young adults to contribute to their communities. Will your student "check the box?!" A quick refresher: In CHECK THIS BOX if YOU'RE A GOOD PERSON, Dartmouth Admissions Officer Rebecca Sabky spoke about the admissions process and her views reflect my own personal experiences as a Professor Emeritus and current South Florida Cornell Alumni Admissions representative where I've reviewed hundreds of undergraduate and graduate admissions files. "The problem is that in a deluge of promising candidates, many remarkable students become indistinguishable from one another, at least on paper." "Yet in the chaos of SAT scores, extracurriculars and recommendations, the one quality that's always irresistible in a candidate: kindness"  "Letters of recommendation are typically superfluous…. they generally fail to provide us with another angle on who the student is, or could be as a member of our community "A recent study in the Chronicle of Higher Education again underscores that now more than ever, Admissions Officers surveyed indicate they will be focused on uncovering the "kindness quotient" of each applicant.  This may sound subjective and "soft" and no it doesn't supplant the transcript – but it's part of holistic admissions- the PERSON BEHIND THE APPLICATION.
With another high school class beginning the college admissions cycle, I'm reminded again of just how important these points are.  This past year, as in years past, those students of mine who had "impactful" experiences throughout high school were once again more successful in their college admissions and scholarship applications than their equally and sometimes even less academically-qualified peers.  Please don't misconstrue my message.  All students work very hard, and in many cases they are over-programmed . Yet, students who received the most attractive offers of admissions and merit-based scholarships were those who had engaged within their communities in authentic ways.  Re-read the quotes above and this point will be very clear. Authenticity is NOT measured by the numbers of community service hours- but rather, it's evident through sustained heartfelt endeavors throughout high school.  How does your student spent time outside the classroom? When I look back at many of my graduates, I also recognize the value added by parents and siblings who shared involvement with these graduates in many of the students' incredible endeavors including organizing fundraising initiatives for charitable causes, tutoring peers, planning and serving meals for the homeless and elderly. Our children learn by example.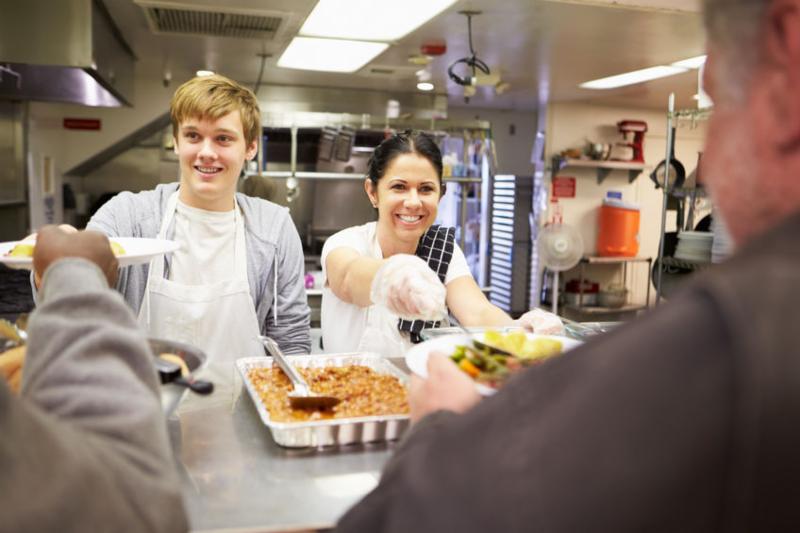 In Want to Raise Well-Adjusted Kids?, John Write discusses the benefits of hosting an exchange student.  A few of my clients have done so. What the article shares in common with the seemingly unrelated NY Times piece on Dartmouth admissions is that  both authors speak to the importance of young adults engaging in character-developing opportunities outside-of-the classroom ultimately raising their awareness of their connections with others within their communities.  So how does this all relate to college admissions and academic success at the high school and undergraduate levels?While our goal as parents, educators and college counselors is to help each young adult reach their academic potential, perhaps even more important is that each emerging adult be inspired to find their place within their community. Through example, we can help the next generation of global citizens recognize the important role each individual assumes in making connections with others to ultimately enrich the lives of many and make a lasting contribution. You've heard me say it before- the high school experience should not be a forced march to the finish line in preparation for yet the next educational march on the horizon.  Our role is to assist each adult in being intrinsically motivated to take the next steps on their academic and social paths.    Start early, have the conversations and spend your time meaningfully.
Warm regards,
Bonnie R. Rabin, PhD
Educational & College Admissions ConsultantProfessor Emeritus & Cornell University South Florida Alumni Representative
Florida 561.509.0021
Colorado 720.737.9944
Nationwide 833.MY.ESSAYCLICK TO CONNECT
The back-to-school window is the perfect time to for your educational & college admissions assessment. SET and realize goals for a successful & enriching school year.  We are now into our second quarter – how's your year going? Need adjustments?  SCHEDULE YOUR CONSULTATION with Bonnie Rabin, PhD