Greetings Students and Families
Whether you live in NYC or Boca Raton, Florida or the Front Range near Boulder, Co, it's hard to believe that for many students, we will soon be completing the 2021-22 academic year- and that we are in the middle of AP exams!   By now you have certainly made summer plans -and if not, please reach out to explore some options.  This is the perfect time for a check-up  – Planning Courses, Confirming Summer Opportunities, Confirming Testing Schedules, Planning College Campus Visits, and Truly energizing and giving thought to the types of majors and colleges that are a fit "Fit" – Speak with College Advisor  Bonnie R. Rabin, PhD –   
with College Consultant Bonnie Rabin, PhD
Educational & College Admissions Planning
! It's never too early. Way back in August you likely set goals- some personal, some academic and undoubtedly you began the year filled with anticipation and excitment.
Are you still On Target?  Joyful?  Motivated?  Confident?
In my recent blog, – I spoke about how competitions across a variety of venues and disciplines can enhance student learning, exploration & increase chances of COLLEGE ADMISSIONS    
See my choices for STEM, Business, Arts, Music, Math, Writing, Film
Confident teens engage in discovery guided by their intuition.  It's inappropriate to be guided by a misguided thought: "will that look good on my college application"– allow your heart or your mind to guide your discovery- don't follow the crowd, and please don't waste time on anything you simply don't enjoy (But of course, be fair- give it your all and enough time to see what's possible in anything you are "trying" out that is outside your comfort zone).
Again,   I've highlighted how important it can be for each student to discover a
research "niche" or a personal interest–
In all my newsletters,  I emphasize the importance of young adults discovering their passion– perhaps even connecting to an academic strength.
Many earlier newsletters provided suggestions about how to engage in EXPLORATION and DISCOVERY!!
What is your student passionate about?  Now is the time for discovery!  
Your Educational and College Admissions Plan is much more than a set of relevant and manageable courses.
College Planning  must also balance academic experiences with meaningful student selected extracurricular activities leading to confident, mature, self-directed and grounded young adults. 
EXPLORE YOUR PASSION – FIND YOUR NICHE THROUGH READING!!!  Increase your chances of college admissions success.
YES READING!!!
The best way to do so is through reading and subsequent hands-on experiences.
When I was in high school and away at college, my father mailed me newspaper clippings related to my field of study (yes, pre-internet 1980s). These were always thought provoking and appreciated. Today, it's really easy for parents and teachers to share articles of interest with young adults. My clients can tell you about some of the pieces I've shared via text  of  a piece I've come across that I know will be well received.
I encourage all my clients to bookmark and follow 1 to 3 weekly/daily sources that can keep them up-to-speed on the latest developments in their current and emerging interests.  There's so much taking place outside of school assignments and 5 to 10 minutes a day to read the latests on sports management, fashion business, artifical intelligence, social justice, the latests virus and more can inspire students who have can begin to see high school as less motivational and relevant to their longer term interests.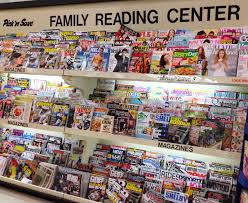 If a student has an emerging interest in business, economics or finance, learn more about the field and its core concepts through readings such as The Economist or Forbes. Extracurricular pursuits might include assuming a treasurer role in a club.
Students interested in medicine or the sciences broadly defined might read Popular Science or Discover and perhaps try the monthly experiments at home. The Center for Disease Control and the FDA also have really informative pieces that are easy to digest.
Students interested in the arts or writing, or history should explore a variety of literary magazines and essay competitions. By reading, not only will learn more about potential areas of interest but you will become a better writer. Observe vocabulary, write styles, sentence construction and how writers convey a message.
TIP: INCREASE CHANCES OF College ACCEPTANCES:
Universities including Stanford, Carnegie Mellon, Wake Forest and Columbia to name a few are examples of colleges asking about readings outside of class on the college application. It's fine to explore works of fiction and non-fiction alike. If you're bilingual, you might consider reading literature written in another language!
Students: There's so much to learn and I hope sustain the energy and extracurricular activities that will continue to ignite your intellectual passion.  High school is your opportunity to develop a life-long love of learning, solid time management skills, connect with others within your community and become comfortable within your own skin when outside your perceived comfort zone.
There's no place like home.  Where is your academic home?!  That is your path to success!
What are your student's 
academic and social goals this year?  

What motivates your student? Successful students are intrinsically motivated!
What positive and welcomed
steps can parents take to help students remain motivated towards goals?

Success begins with a student-led Strategic Educational  & College Admissions Plan with actionable items!
A Strategic College Admissions and High School Educational Plan Includes:
A Challenging "synergistic" high school curriculum (AP, IB, AICE, Dual-Enrolled??)
Sustained, directed and meaningful extracurricular activities 

both within and outside of school (Involvement driven by genuine interest)

Student directed research to explore a variety of emerging academic and career interests  

(Customized academic/career discovery exercises focused on your strengths!)

Time management solutions

(Parents- you're too busy to argue with your emerging adult about homework!)

Setting goals for target colleges, majors and scholarships  (Overlapping interests?)
Affordable college choices – FAFSA, CSS Profile, Merit-based aid??! (Yes, you can afford college!)
RESULTS:  
Motivated, Self-Directed & Confident Young Adults Ready to Succeed!
Especially for Juniors:
There  are 3900+ potential colleges in the US!.
Juniors should begin the process of exploring major areas of interest. Leverage my university experience and knowledge of a variety of majors. Let's explore together!
Look for synergies between your high school curriculum, your strengths and potential undergraduate majors of interest!
WRITERS BLOCK is included in all packages.  Students will spend time to complete their Common / Coalition Core Essays prior to summer vacation.
I invite you to contact me with any questions about decisions you're facing about your courses, extracurricular activities, learning accommodations or the entirety of your college application process.
Have an awesome day!
Bonnie R. Rabin, Ph.D.
Educational and College Admissions Consultant
South Florida 561.509.0021    Click to View our
Boca Raton Location
Boulder and Metro Denver Colorado 720.737.9944    Click to view Our
Boulder
and
Metro Denver
Locations
Nationwide  833.MY.ESSAY
Is Your High School Student on Target- Curious, Independent?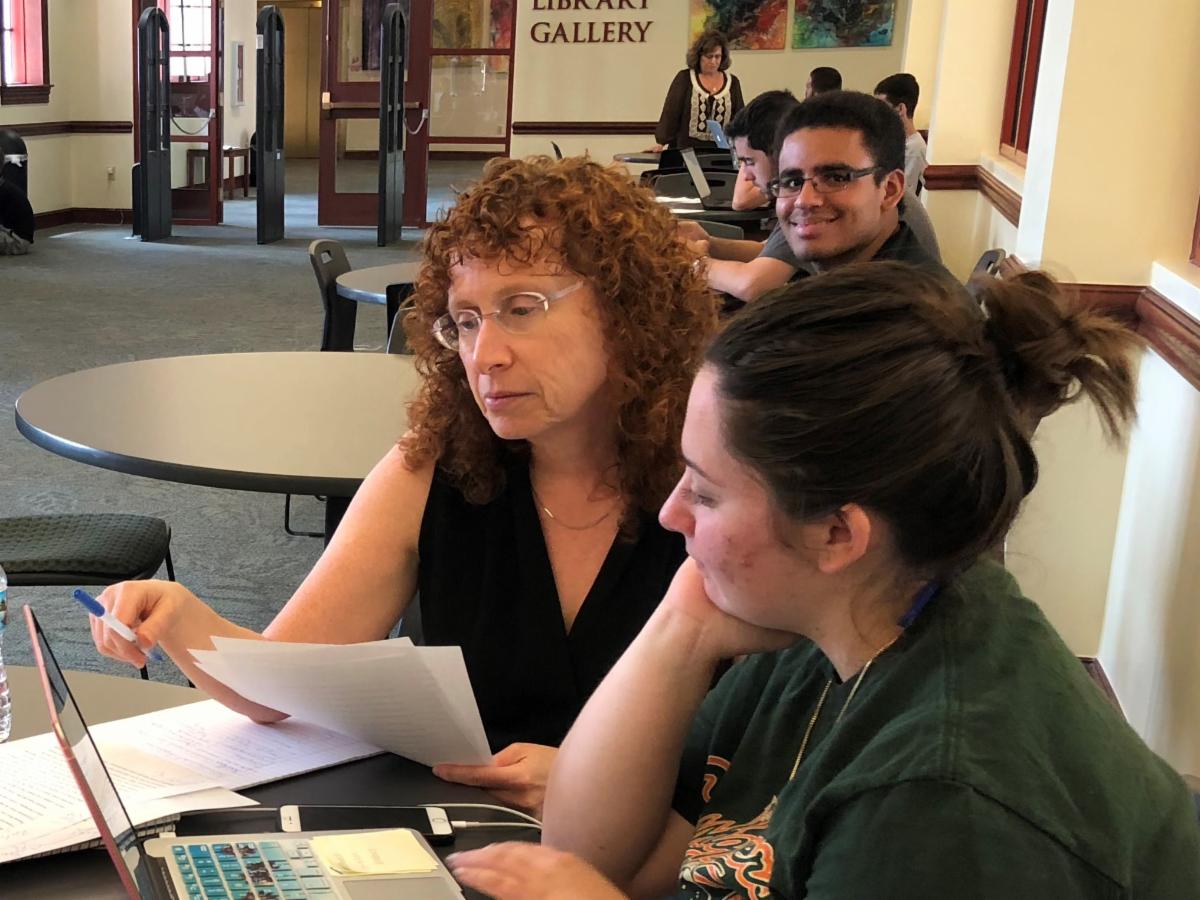 Discover and Explore College Advisor
Bonnie R. Rabin, Ph.D.
Guiding her clients to define and realize educational and career goals.
With over thirty years experience as a university professor and admissions committee member, you're invited to leverage her extensive knowledge of university curricula and career opportunities.
Be inspired!
Pre-College Academic Advising!
Congrats!!!  A SAMPLE of our Recent College Acceptances Include:
UC Berkeley, USC, Priceton, Cornell, Boston, Carnegie Mellon, NYU, WUSTL, U Michigan (Engineering & Other majors), University of Illinois (Engineering & Others), Miami, Dartmouth, Brown, SCAD, Tulane, Drexel Honors, Parsons, Berklee College of Music, UArizona, Penn State, UT Austin, Pittsburgh, SUNY Stonybrook, RIT, UFplus many more…