Greetings Students & Families!
It will soon be the busy Holiday Season and I'm sure you are wondering where time has gone as it's only a few short weeks until the Thanksgiving season!  This is a great time to assess the school year and begin thinking about summer.  But first…
….I'd like to again call attention to an amazing initiative:  Giving Tuesday !!
I  hope your family will pledge to provide a way to connect with your community in  a way that reflects your values.   Click to Learn More:   
GIVING TUESDAY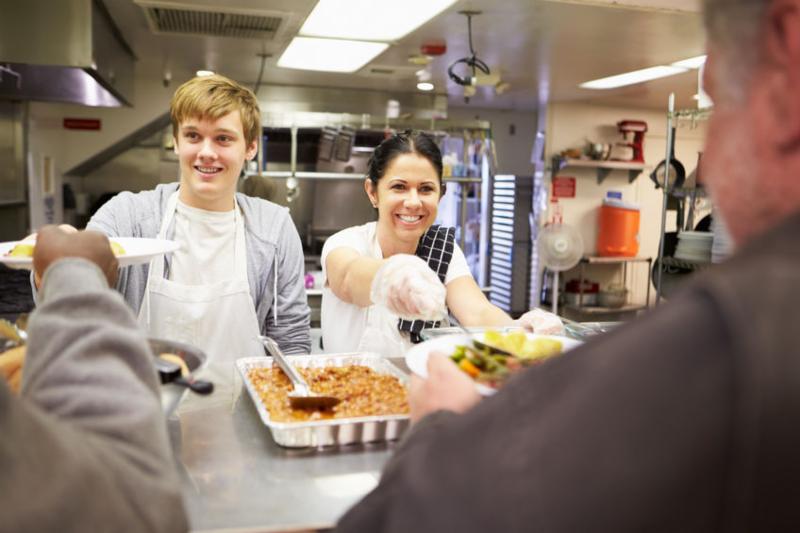 In my practice, I meet so many wonderful families and consistently speak with young adults who have become overwhelmed with the pressures and demands of their classes, and who experience unnecessary angst over standardized test preparation and whether they are engaged in "enough" extracurricular activities. When I ask students what's their favorite class, it's disheartening at times that the response isn't an immediate one and for some students– there aren't even any positive responses.  Why is that??! (read on)
Is your student so busy to have overlooked the joy of the actual learning taking place!?
My most recent newsletter emphasized,
EXPLORATION & DISCOVERY
 and I invite you to reach out for some personalized attention to guide your student to customizing a plan for doing just that!
As a former university professor, and as a parent of two STEM millennials, I can tell  you without qualification that the single most important goal of high school is for each student to develop a love of learning both within and outside the classroom.  
.
Having an Educational and College Admissions plan results in Motivated, Self-Directed & Confident Young Adults Ready to Succeed!
Who are You?
As part of my practice, I read a great deal about trends in education and college admissions as well as reading about issues impacting the emotional well-being of young adults.  Last year, I shared an interesting article that continues to resonate with me.  But clearly the title of the article hit a chord with many others engaged in college admissions as the same title has now become the supplemental college- specific essay prompt at several colleges as seen within the Common Application cycle in the fall of 2017 and again in 2018.
Her thoughts are highlighted below and reflect my own personal experience as a university faculty member reading hundreds of admission files.
"The problem is that in a deluge of promising candidates, many remarkable students become indistinguishable from one another, at least on paper."

"Yet in the chaos of SAT scores, extracurriculars and recommendations,
one quality is always irresistible in a candidate: kindness"
"Letters of recommendation are typically superfluous…. they generally fail to provide us with another angle on who the student is, or could be as a member of our community. 
"
So here we are a year after this article was written and you might ask why am I raising this point again and again?  Very simply, not only are we living in a very challenging time – besieged and deluged with a daily news cycle about "civility" and "divisiveness", but  because  this point is important.
As parents, educators, or in any capacity that requires us to help young adults become productive members of society, our "advising" begins way before high school even starts. We all have the responsibility to (gently) guide our young adults to engage in discovery about themselves– their strengths, their interests and how they engage with others.  Yes, all students need to reach their highest academic potential. But if the entirety of the message they hear from the adults around them, and the conversations taking place are focused solely on maximizing their GPA, we miss an opportunity to help each student lead fulfilling experiences to prepare them for personal and academic success now and in the future. 
Why is it important to be a "good person"?!   Aside from personal fulfillment consistent with the values we instill in our children,  we know that whatever profession they enter, your student will creatively engage in problem solving and decision making  within groups of diverse and inclusive  communities (also the topic of many a college essay prompt).
Experience gives each young adult the power and confidence to be themselves!!
In 
Want to Raise Well-Adjusted Kids?
, John Write spoke about the benefits of hosting an exchange student.  What the article shares in common with the seemingly unrelated NY Times piece on Dartmouth admissions is that  
both authors speak to the importance of young adults engaging in character-developing opportunities outside-of-the classroom ultimately raising their awareness of their connections with others within their communities. 
So how does this all relate to college admissions and academic success at the high school and undergraduate levels?
While our goal as parents and educators is to help each young adult reach their academic potential, perhaps even more important is that each emerging adult be inspired to find their place within their community. This begins at home with guidance to seek out opportunities to discover and enrich their passions and their strengths.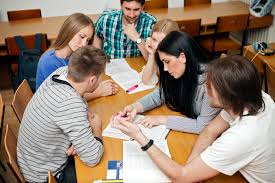 What is your student passionate about?  Now is the time for discovery!
SCHEDULE YOUR EDUCATIONAL and COLLEGE ADMISSIONS ASSESSMENT
COLLEGE PLANNING:
I can guarantee you that there's no magic formula for being accepted into a selective university, but I can guide you to navigating the college application process as well as increase the likelihood that your student will be successful throughout high school and have a seamless transition to their undergraduate community.
A  few new tips:
College Admissions – building the freshman class.
Admissions officers go way beyond seeking students with perfect GPAs and test scores.  As I wrote in an earlier newsletter: "The Myth of College Acceptance Rates", the class of 2023 will be balanced across intended majors, gender, location and a host of other factors.  Your student has the intelligence to succeed at several colleges,  but recognize that a freshman class cannot be comprised entirely of female Biology majors from your zip code.  If rejected, it's truly nothing personal nor necessarily a statement about a student's inability to succeed.
A student's GPA and the curriculum are still the most weighted factor in rendering an admissions decision.
Universities seek out students who have taken on leadership roles and who have a variety of genuine interests.  That said, every student must reach a bar of academic accomplishments to be a viable candidate.    Confused about whether to take AP, AICE, IB or even dual-enrolled classes?  Once you recognize that there's very little difference in curriculum choices across high schools across the US, your focus shifts to selecting electives taken beyond the core required curriculum (4 years English, 4 years Social Studies, etc.).  Challenge and explore! 
So Why YOU?
After universities select a huge pool of applicants that have the desired academic credentials, that is when the differences among students begin to matter.  
That's what brings us back to the content of the first half of this newsletter. 
  Admissions officers look to find the "real you" evidenced in your essays, your listing of extracurricular accomplishments, your recommendations and perhaps even your interview.
You cannot present someone you're not, and most important-the someone you are-that someone has been shaped well before high school.
What ignites your curiosity? How do you spend your time? 
The experiences our young adults enjoy at home, at school, at extracurricular activities and within their communities are in fact "defining".  Those experiences allow admissions officers to build a balanced freshman class. Are you a natural leader, risk-taker, or have a quest for learning (a popular essay prompt). Do the experiences you've had describe someone ready to engage? Do you demonstrate an innate empathy, curiosity, or discipline and commitment to "something"?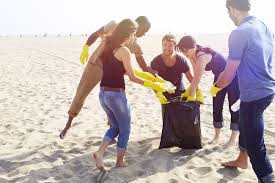 BE your authentic self!
A final note-for Sophomores ('21) and Juniors ('20):
Universities would like to be your first choice.
I've written about "demonstrated interest" which can be expressed sincerely by knowing what ignites your interests in Biochemistry or Politics, etc. so that you are an informed consumer. That's right ….you're a consumer!!   While there are a few thousand campuses you can study these and other traditional and unusual majors, it's essential to do your research.
Learn how to read curriculum maps to  understand everything that distinguishes one university from another.  Let me help you discover how to conduct the research that will allow you to find a perfect fit academically, socially and even within your your financial means.
College Admissions & Financial Aid Tips: College Research- Quick Start — NAVIGATING COLLEGE RESEARCH – WHERE TO BEGIN?!
Have a wonderful weekend!
Bonnie
Bonnie R. Rabin, Ph.D.
561.509.0021
Educational and College Admissions Consultant
Professor Emeritus
Cornell University Alumni Representative