Greetings Students & Families!
It's hard to accept- but Labor Day is within sight- signtalling the end of summer break and the excitement of a new school year!  Some students are already back at school. For our Seniors '21– the College Application clock is ticking more loudly. If you haven't yet started your college applications and essays or finalized your balanced college list– — all of these tasks should become a priority.  Stress free and Strategic College Admissions Planning:
If you're concerned about navigating the uncertainty of a virtual classroom, the revisions to your extracurricular plan or anything that seems challenging – please reach out to set into motion a set of specific plans to realize your goals.  Mentoring throughout 9th-11th grades to help you with your GPA, discovery and finding joy both within and outside the classroom.
If you missed my newsletter or blog "Everything You Need to Know About the College Application Process!"  
click here
As you already know, standardized testing has for decades been a part of the college admissios process.  But this year- everything about "TESTING" has changed.
You may have already heard about "Test Optional" universities- that concept isn't new either- but the confusion surrounding the interpretation of that policy at the individual college level- and whether you need to test, send scores or how to organize that information on your college application may be unclear.   I'll be discussing "Test Optional" policies and provide you with the necessary clarity about what tests are currently required and optional in college admissions.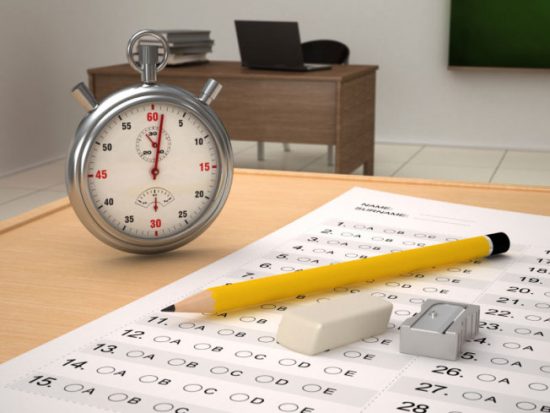 If you haven't already done so, in addition to reading my bi-weekly newsletters, I invite you to follow me on 
Facebook or LinkedIn
 where I provide a daily link to an article I've wrtten or one I've selected accompanied by a brief comment related to Educational & College Admissions. Enjoy!
This newsletter focuses on the details of  Test Optional policies and with a new year on the horizon- a thorough discussion of the AP curriculum, including discussing the role of these courses and AP scores in the college admissions process and to overall educational planning. But first, a few (brief) highlights on SAT and ACT exams.
In 
COLLEGE ADMISSIONS PLANNING TIPS: TESTING – SAT, ACT & SUBJECT TESTS AP – WHAT'S REQUIRED?, 
I discussed the variety of the standardized exams high school students complete including: SAT/ACT, SATII Subject tests, and AP/IB/AICE. This earlier note provides information on what's required in college admissions, exam preparation and scheduling. If you prefer a less detailed version, please consider my video.
*** But COVID-19 has shifted many policies and impacted many students timeline on testsing.  So please, don't panic nor run out to hire a tutor to raise your scores just yet-as it's highly likely you don't need a score this admissions cycle.
I'll also take a moment to answer two pressing questions about the SAT/ACT I know are on the minds of many seniors and even juniors (thinking about this year as their year of "testing")
"What is the last scheduled fall SAT/ACT seniors can take to meet deadlines for submitting required scores as part of their CommonApp college applications?"
and
"Do I need to wait to submit my Common Application until after I take or submit my fall SAT/ACT exam scores?"
Pre-COVID – The answer to the first question depends on whether you're an Early Action/Early Decision or Regular Decision applicant. For regular decision applicants, you can comfortably sit for the December exams (should these occur). For EA/ED, and many public universities, the October date is typically the last acceptable test date. That said, please check each college's website to review acceptable score report submissions.
Post-COVID– Please read on – so I can help you navigate and interpret specific university policies. The reality- if a college isn't yet on the list as "Test Optional" the dates above have likely shifted a bit to accommodate students who have yet to sit for an SAT/ACT.   That said, with few exceptions- close to 800 selective universities are on the Test Optional list- hang on -and read on..
For example, if you're applying to the 
University of Florida 
or 
Princeton, 
you can find information on the last accepted test dates for the 2020-21 Common Application cycle in highlighted links. If you're not into predicting score report arrival dates- 
Emory
 has a very informative chart to ease even the most college-admissions angst filled readers today.
*** Students can and should submit completed college applications even if you anticipate taking late fall exams. Your college application is submitted separately from required external documents including your test scores, high school transcripts and teacher recommendations. (SEE MY CHART AT END OF THIS NEWSLETTER HELPING YOU UNDERSTAND WHEN, WHERE AND HOW TO SUBMIT REQUIRED ELEMENTS OF YOUR APPLICATON)
Your application isn't evaluated until all required components are received. That said, please submit your application as soon as your portions are complete regardless of whether you have taken all your exams and sent scores. There's an actual bias against "later" applications. No prizes for submitting in August with the exception of "rolling admissions' -in which case you will hear rather quickly if you are one of the first applicants to submit.  The prize is always feeling less pressured- the sooner you submit one college, things are set into motion- momentum momentum momentum.
Your Common Application has a section where you will list all test dates completed or to be taken.
In addition- there's a specific question asking if you want to report your scores?  This is a question to discuss with your GC or private college counselor- every situation is unique. All scores can be reported- but as a rule- you have to determine how these will help or harm your application before blindly reporting.  SCORE CHOICE is an important concept I discuss separately each fall.
Similarly,  just like test scores–  teacher recommendations and transcripts can and do arrive before or after your application and you don't need to worry about whether these supporting documents find their way into your  applicaton- if you are ready to submit- go for it! (I'll say more about the process for managing your application later in the fall).
     SAT vs. ACT – Which is Preferred?
***  If a university requires an exam score as part of the college application process- either format is an acceptable one.  The diffferences however are significant and student preferences should prevail.
and
COLLEGE ADMISSIONS & YOUR COLLEGE APPLICATIONS: SAT VS ACT FORMAT PART II 
you can learn all about the content and key differences between the SAT and ACT exams. If you're engaged in exam preparation with a tutor, it's really important that your coach understand and customize your review to focus on the content that you need the most help mastering. If you're approved for testing accommodations, your tutor should be incorporating these into the review process. Off-the-rack tutoring is a waste of time and money. If you need recommendations for review books, online programs or local tutors, please give me a shout out to discuss your learning style, your budget and your test score goals to coordinate how and when you'll review for your SAT and ACT exams. One size does not fit everyone!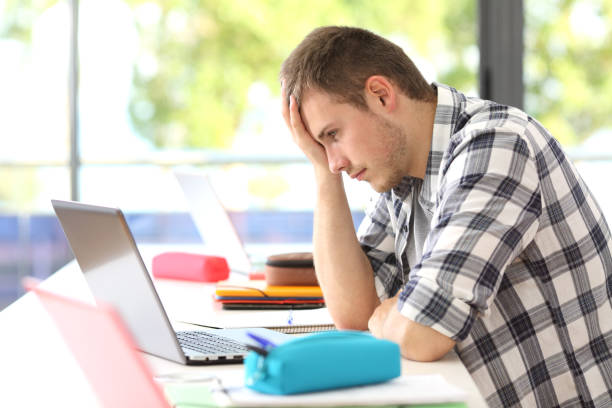 When should you begin exam prep?    If you've completed Alegbra II you have covered all the math that will be on the SAT/ACT– if not, you need to wait until the end of the Junior year/start of Senior Year to begin testing. Please do NOT take an exam covering materials you haven't yet learned fulled– what's the point?  Some universities do NOT participate in SCORE CHOICE and all scores are required- "practice" tests should be completed at home or with your tutor- not in a real setting!
SAT/ACT TEST OPTIONAL POLICIES !!!
Don't Worry About Scores!
We can all agree that the College Admissions process is complex and your application will most certainly be evaluated on several comprehensive criteria.  This was true pre-COVID and this year is certainly quite unique.  Given the pandemic – most locations were on lock-down much of the spring leaving students — especially our Seniors '21–without any viable testing centers or dates.  There are now more than 800 selective and  Accredited Colleges and Universities  DE-EMPHASIZING ACT/SAT Scores  This list can be found here at 
THE FAIRTEST List is a starting point- let's discuss how to understand actual TEST OPTIONAL POLICIES you'll find on a university website.
Test optional means the student has the choice as to whether to include test scores for evaluation of the college application. This policy has been around for a while.  Typically, anything labelled as "optional" (including essays) isn't really an option- the omission of the score or an essay can potentially suggest "disinterest".  That has all changed for the 2020-21 application cycle. This year- the list of colleges and universities on the list Test Optional List has doubled. Universities realize that options to sit for an exam have been limited if not impossible.
But let's look at three different variations of "test optional"
The University of Chicago has been Test Optional for years. You can find a link to their very wordy policy for 2020-21 here:
I'll highlight a few core words at UChicago:
We encourage students to take standardized tests like the SAT and ACT, and to share your scores with us if you think that they are reflective of your ability and potential. Given that many of our peers do require testing, we anticipate that the vast majority of students will continue to take tests and may still submit their test scores to UChicago.

Let's look at Columbia University- one of the last Ivy League schools to announce it's Test Optional – That policy is here: 
   A few core words from Columbia:
If students have completed testing and can submit SAT or ACT results, we encourage them to do so as we believe this information can be a valuable addition in our review process. However, testing is no longer a required component for the first-year 2020-2021 application cycle, and students who are unable or choose not to submit test scores will not be disadvantaged.
In contrast– and I hope you see the striking contrast– Let's look at Cornell, Carnegie Mellon and Drexel's stated policy on Test Optional Reporting
We can't pre-define in absolute, comprehensive terms what economic or personal disruptions will look like. We don't plan to require any students to justify their reasons for not submitting test results.
Students who have taken a test, or even more than one test, but would still prefer not to submit those results, can make that choice.
f you are considering or planning to take the SAT or ACT for the first time or to repeat testing again this year (2020), please do not feel you need to do this unless you are able to take the exam locally near your home and you feel safe in doing so. As a reminder, we will evaluate your application without standardized testing.
For those applying to join the Fall 2021 first-year class and beyond, SAT Subject Tests are neither required nor recommended, and these scores won't be considered in our admission review process.

????  So What Exactly Should A Senior DO ???
Bottom line- you must evaluate your balanced college list and your overall holistic accomplishments both within and outside the classroom.  If all of the universities on your list are "Test Optional" yet the language is suggestive of score reporting- you should still test or retest if you are able. Very likely there will be exam dates within your community sometime this fall.  Your peers may test, and on balance, anything that could have been included in your application that is missing could be an unfavorable tipping factor.  With limited test dates– test optional  policies give you a variety of choices – perhaps you are best served taking an SATII Subject Test or submitting high AP Scores.  Before making a decision — please have the conversation with someone with experience to help you evaluation your overall college application.
Should I send an official score? How Do I report my score unofficially?
Moreover- by all means if you have a great score- submit it officially, list it on your Common App and retain that score on your high school transcript.
If your score is BELOW the reported 25th percentile of typically accepted applicants- don't report- you're better servied without that score on your application and high school transcript.
My score isn't great- in fact it's truly inconsistent with my GPA and other accomplishments- how can I eliminate this score from consideration?
     First and foremost- don't send it.  Please don't list it on your Common Application and request that your score be removed from your official high school transcript.
Which format: ACT OR SAT?
As noted above, all colleges will accept either test format.  Students are encouraged to explore both exams and take a practice test at home under test conditions.  If you're working with a test preparation service/tutor, you should expect an assessment of testing formats with customized test preparation based on YOUR STUDENT's needs.
JUNIORS AND SOPHOMOREs — 
Many of the universities have already noted that Test Optional Policies are temporary. You should therefore begin your test preparation anticipating that the College Applications cycle of 2021-22 will see a return to the use of Standardized testing.

Super Scoring and Score Choice options should relieve some of the stress over SAT/ACT scores.  Many colleges "superscore" which means that your application is evaluated on  a composite score based on the best sub-scores across different test dates.  This list can be found here:
Wrapping Up…..
While a student's GPA and transcript are a significant determinant of admissions and academic success, there are as many as five to seven qualified applicants for every available space in the freshman class.  As a former admissions committee member and a current Cornell alumni interviewer, I can assure you that admission committees seek to create a freshman class that is diverse in intended majors, geographic origin and personal interests.
FINAL THOUGHTS:
YOUR COURSES for 2020-21!!
As noted, your student's GPA and transcript are the most significant determinant of admissions and academic success. High school is a time for academic and personal discovery.  Developing and sustaining a passion for learning cannot be overstated.  Sometimes that discovery is sparked by coursework and other times it is through an extracurricular experience.
There's very little variation in curriculum options across high schools in that all students will complete four years of english, four years of social studies, complete a foreign language and enroll in the math and science classes at a level they can manage.
The differences across high schools and across students are in the electives taken and in whether students enroll in Honors or AP/IB/AICE levels of classes.
Don't waste your electives ! Accept a challenge you can comfortably manage. Please don't follow the crowd!
Students who are successful not only in admissions, but as actual undergraduate students, are those who have well defined interests, nurtured as early as middle school and further developed throughout high school.  
Having an academic niche or a personal passion outside the classroom builds motivation, focus and academic success.
What inspires your student?    
It is indeed never too early to begin Educational and College Admissions Planning!
Whether you're ready to write your college essays or just beginning to research colleges and majors, or perhaps you want to create a customized reading, learning and time management plan to explore or deepen an academic/personal interest, I invite you to 
contact me to schedule
 your 
Educational and College Planning Assessment 
available for current seniors and all middle and high school students.
Best wishes for a absolutely meaningful and enriching 2020-21.   May your family stay safe throughout the pandemic. Please remember, we are all citizens of local and global communities – do your part to help those in need and to keep your neighbors safe.
SENIORS (2021)- ARE YOU READY FOR COLLEGE APPLICATION SEASON AND WRITING YOUR COLLEGE ESSAYS?
My students include aspiring STEM, Business, Pre-Med, Pre-Law, Visual & Performing Arts & Humanities majors. I provide college counseling in-person in Boca Raton, Florida, Boulder Colorado and online throughout the US – working with students across all academic levels. Whether your dream college includes your state public flagship including the University of Florida or the University of Michigan , or you're aiming for an Ivy League or a small liberal arts college, every student should have a college plan aiming towards universities that are the "right fit" for you.  Learn more and schedule your  Educational and College Admissions Planning Assessment– Build your COLLEGE PLAN TODAY!
Learn More:  COLLEGE BEST "FIT" ?– WHAT FACTORS TO CONSIDER?
RECENT COLLEGE ACCEPTANCES
Congratulations to our clients!   Are you next?!
Carnegie Mellon, Princeton, Cornell, U. Michigan, Northwestern, Georgia Tech, University of North Carolina, Vassar, Brown, Bowdoin, Wellesley, Emory, U.Illinois, Notre Dame, NYU, Rice, University of Chicago, Washington University (WUSTL), Drexel, Tulane, London School of Economics, Purdue, Swarthmore, SCAD, Ohio, Georgetown, Hamilton, Reed, Miami, Johns Hopkins, University of Florida, University of Arizona, Penn State, Villanova, Northeastern, SUNY-ESF, St. Johns, Embry-Riddle, Colgate, Fordham, Columbia, Barnard, Syracuse, Swarthmore, Pittsburgh, Dickinson, Colorado, Rensselaer Polytechnic Institute, Howard, Fordham, SUNY Stonybrook, Duke, Case Western, Rochester Institute of Technology, Parsons, Virginia Tech, Boston U., Hobart & William Smith, Claremont Mckenna, Davidson, Westpoint, Gettysburg, Amherst, Temple, Denison, Howard, UT Austin, SUNY-Binghamton, Hamilton, George Washington, American, Indiana, SMU, James Madison, and many more!
Professor Emeritus
Cornell University Alumni Rep.
Educational & College Admissions Consultant
College Admissions Assistance & Academic Advising
Serving Clients In-Person in South Florida &  Boulder Remotely Nationwide
561.509.0021  or  833-MY-ESSAY