GREETINGS Students and Families!  
The past few weeks I've been engaging with families to create student-driven plans for a successful academic year.  I've truly enjoyed hearing about students' summer experiences at collegiate programs, internships and family travels in far away lands across four continents!
This past summer I visited eleven universities and was fortunate to spend time in Ithaca enjoying a short hike to 
Taughannock Falls State Park
 with some of my students attending 
Cornell University Summer College
. Despite the rain, we had a great time!   These group of young women enjoyed a variety of
STEM
and even STEM/Music coursework.
Summer vacations are a time to explore and recharge and I'm thrilled to share that students  are excited to return to school while concurrently expressing reasonable concerns about their challenging schedules.  "How is everything going to fit?!"
Indeed, "fit" is an important goal both in high school and during the undergraduate years.
I remind all students about  how important it is to extend the summer program energy into the fall semester and together we've been setting plans for off-campus extracurricular activities that will continue to ignite both an intellectual passion and bring balance to the high school experience.
As regular readers of my newsletters know, I continue to emphasize how high school is a time for exploration and a time to deepen a love of learning while finding a personal style of time management that will continue into the undergraduate experience.  For parents, it can be difficult to let go of expectations that teens approach "work" the same we do with twenty and even thirty more years of experience. My previous newsletter  earlier this summer on 
"Building Independence"
 is one you will enjoy.
In addition to another academic year, conversations with my rising seniors have shifted to the continuing process of college applications and nearly everyone has solidified college short lists after returning from their campus visits and summer programs.  The "fit" is one that includes ACADEMICS,  SOCIAL and FINANCIAL placement for the student and family.
Previous readers of my newsletters know that helping students become intrinsically motivated bringing a  passion and energy to learning is exactly what parents and educators aim to inspire in all our students.
Finding meaningful connections within a "community" is essential for a student to become intrinsically motivated and passionate about learning!
(Emory bound senior in your household? -That's the subject of one of this year's essay topics– "What motivates you to learn!?").
There's no place like home.  Where is your academic home?!  That is your path to success!
What are your student's 
academic and social goals this year?  

What motivates your student? Successful students are intrinsically motivated!
What positive and welcomed
steps can parents take to help students remain motivated towards goals?

Success begins with a student-led Strategic Educational  & College Admissions Plan with actionable items!
It's not too early (Freshman) or too late (Seniors) to set goals, build solid time management and learning strategies and discover a hidden academic strength. I invite you to learn more about my role in helping to build your student's plan!
A Strategic Educational Plan Includes:
A Challenging "synergistic" high school curriculum (AP, IB, AICE, Dual-Enrolled??)
Sustained, directed and meaningful extracurricular activities 

both within and outside of school (Involvement driven by genuine interest)

Student directed research to explore a variety of emerging academic and career interests  

(Customized academic/career discovery exercises focused on your strengths!)

Time management solutions

(Parents- you're too busy to argue with your emerging adult about homework!)

Setting goals for target colleges, majors and scholarships  (Overlapping interests?)
Affordable college choices – FAFSA, CSS Profile, Merit-based aid??!

(

Please click to View: Yes, You Can Afford College-

-)
RESULTS:  
Motivated, Self-Directed & Confident Young Adults Ready to Succeed as High School and Undergraduate Students!
Let's get you up-to-speed on some important action items for freshman, sophomores, juniors and seniors:
All High School Students (8th, 9th, 10th, 11th and 12th):
Customized Learning Solutions:Review any concerns from the previous academic year and create solutions:
1) learning strategies and study habits for difficult or time consuming classes,  Please don't fall into the "tutor" trap.
2) External resources for added support,
3) test-taking skills and preparation,
4) time management techniques, and
5) reducing potential stress from being overextended!
Whether you have an "A" student or a student who struggles, every student should take stock of how smoothly their "processes" work.
For example,  earning a "4.0" GPA on 5 hours of sleep a night is not a sustainable (nor healthy) path!

Likewise, paying for a math tutor multiple times a week should remind you of the parable about giving someone a fish or a fishing rod !
Let me help your student create long lasting strategies.
High School Curriculum Map

: As an educational consultant with thirty years of university experience, I provide valuable pre-college advising to ensure:

1) a seamless transition between high school classes and your anticipated undergraduate major, and

2) success in the college application process.

*** Foundation courses in high school are important to subsequent undergraduate studies. Understanding the potential impact of taking AP Lang or getting off the "calc-path" to your undergraduate path is essential.

Your transcript matters most!  The National Association for College Admission Counseling (NACAC) annual State of College Admissions report confirms that universities continue to indicate that the high school transcript (your curriculum and GPA) is the single most important factor in the college admissions process.

College Admissions Planning & Financial Aid What Do College Admissions Reps Consider?

What's Your Unique "Story"?!
Extracurricular activities define and shape your high school experiences.  While enjoyable, your activities may also create time management challenges.   
Your strategic plan may require refinement to more carefully select quality (not quantity) extracurricular activities.

Participate in activities that truly bring you enjoyment and provide opportunities for leadership, growth and potential exploration of personal or academic interests (i.e.
FIRST ROBOTICS
 or 
DECA
) but not at the expense of your GPA and peace of mind.  NEED IDEAS??!!!
500 or 100 hours of Community Service? Admissions staff look for sustained and heartfelt commitments to 1 to 2 organizations.  Multiple hours spread across several one-time efforts will not add  value to an application.  But more important, such efforts don't help young adult develop meaningful connections within the community.
What's really important is to engage within organizations that align with your family's core values.
Parents– Consider volunteering alongside your emerging young adults in shared initiatives – how can we serve those in need within our communities?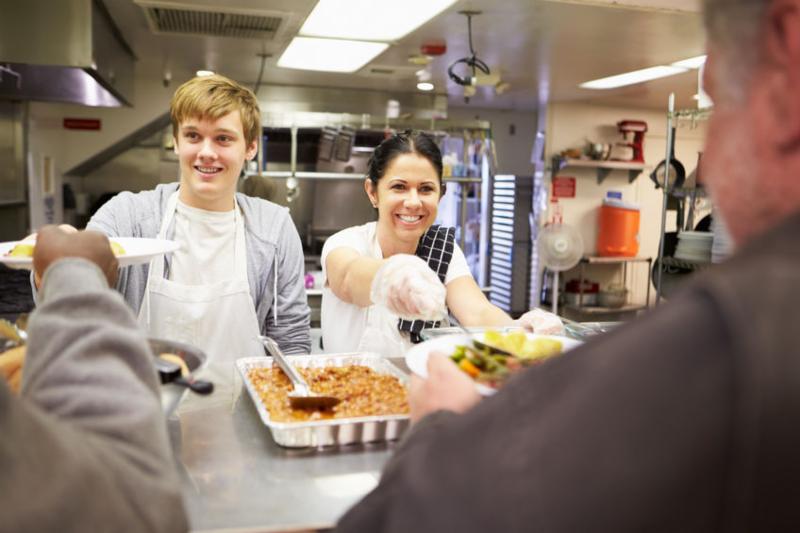 Especially for Juniors:
College Visits: The upcoming year is an important one for exploring 3900+ potential colleges in the US!.
LEARN MORE: COLLEGE VISITS
Juniors should begin the process of exploring major areas of interest. Leverage my university experience and knowledge of a variety of majors. Let's explore together!
Look for synergies between your high school curriculum, your strengths and potential undergraduate majors of interest!
Whether your student is STEM, business,  liberal arts focused or a  "creative" (music, art, drama & even journalism)–  I'm confident I can introduce you to majors you haven't yet considered to further inspire academic re-direction and increasing chances of admission!
SENIORS– If you haven't decided where you'll apply, let me suggest some campuses that have overnight programs – most free of charge and some cover your travel expenses.
FLORIDA PRE PAID TUITION or other State PRE-PAY plans?  I'm positive I can also make suggestions for affordable private colleges that "fit" your student academically and socially.
Don't wait until April to begin reviewing for your important SAT II subject test and Advanced Placement exams.   You do not need pricey and expensive third-party test preparation services.  Let me help you customize an ongoing manageable and 
student self-directed test review program.
Summer 2020:


IT'S ACTUALLY NOT TO EARLY TO START EXPLORING YOUR OPTIONS!   A meaningful post-junior year summer activity increases the likelihood of acceptance at many colleges.  Aside from working on your college application, the summer is an opportunity to work for pay, to volunteer, to work on a performance interview (arts/music) or attend a competitive summer program at a university.
Attending a summer college program is an excellent way to demonstrate "informed interest" in the college admissions process.  You may even garner a recommendation from a professor for use in your college application. Financial assistance is available.
Let me help you to identify a summer college program that "fits" your needs and to help with your summer program application (typically due January to March.)
Some are free of cost.  I also work with students to customize a supervised stay-at-home program.
Have a wonderful week and a spectacular summer!
Bonnie
Bonnie R. Rabin, Ph.D.
561.509.0021 or  833.MY.ESSAY
College Advising & Educational Planning
South Florida & Anywhere You Are!
brabin@collegecareerconsulting.com
Professor Emeritus & Cornell University Alumni Representative- 30+ Years Experience