Greetings High School Students and Families
It is indeed never too early to begin taking steps to ensure your student(s) have a long-term strategic education plan that fosters their love of learning, solid time management skills and a directed path towards their successful undergraduate experience.
As you've read in my newsletters and blogs, our goal for all young adults is to develop a passion for learning that is intrinsically motivated.  Their academic and social independence
facilitates a seamless transition to the undergraduate experience.
For high school families in the classes of 2022 to 2025, I encourage you to review your educational and college admissions goals and
contact me to schedule
your back-to-school conference  If you have any questions about next year's course selections, please reach out as soon as possible.
TO THE GRADUATES – 
CLASS OF 2021:
While the high school class of 2022 is now focused on college applications, 2021 high school graduates are preparing for their first year at college (and some of you are already enrolled in summer sessions!). I'd like to share some resources and information for families on a variety of topics for a successful transition to the freshman year.
Some key thoughts on "Academics" are at the end of the discussion and a  detailed note on how to navigate your 120 credit hours – customizing your "Curriculum Map"
is available upon request.
Need a dedicated undergraduate academic advisor on-demand?   Considering double majors, a minor, unsure of your major, pre-law, pre-med?  You're invited to learn more about my services as an UNDERGRADUATE ACADEMIC ADVISOR.  
Again- please request my detailed guide on customizing your 120 credit curriculum map.  Here are some other helpful hints to transition.
HOTELS and AIRPLANE TICKETS:
You've likely booked your hotel rooms for "Orientation & Freshman Dorm Check-In", you may have not yet considered Parents' Weekend (where there are many times the number of families seeking a hotel room as there are during freshman orientation in August).  Don't find yourself in a hotel an hour away from campus!  Often scheduled during baseball playoffs and football season, you may find yourself in competition not only with parents but with local fans. Book now!  Although we have no idea whether professional fall sports will yet resume- secure your hotel room.
THANKSGIVING and WINTER BREAK:
Check your academic calendar and noting all breaks.  During the pandemic, many colleges left campus after Thanksgiving to naturally address the current situation then. Now we are returning to the traditional route with a fall break, thanksgiving break and a between-semester winter holiday break, Please Do NOT book your student's airplane ticket home for winter break.  About midway through the fall semester students will know their final exam schedule (as well as due dates for final papers).  It is only at that point should you plan on booking plane tickets home.
Sadly, some students elect to stay behind for Thanksgiving (yes really) with final exams often just two weeks after turkey time.  Avoid pressuring your student to spend days in travel that could be essential to catching up on end-of-semester projects and studying for final exams. Keep in mind that with so many international students, thanksgiving is not a lonely time on college campuses.   If you live close to campus, invite an international student to your home.
With COVID and inevitable international travel bans- if you are able, perhaps invite an international student to spend the winter break in your home avoiding the potential that they may be unable to return for spring semester should they leave the country.  We just don't know where or how our world will deal with the winter season of flu and COVID. These are indeed unusual times- and having the opportunity to host an international student is something special indeed.
TEXTBOOKS $$$
If you can, avoid buying textbooks at your campus bookstore as you will have a limited supply of used books.  Many textbooks  exceed $100.  If you looked at the Cost of Attendance in your financial aid award letter, there is a $1500-$2500 textbook budget.  You can reduce that cost in half by buying used textbooks or even taking advantage of textbook rental services.  (You can't write in the book- but as an educator let me assure you the highlighter is a terrible way to learn – read, and take notes- reinforce what you are internalizing!)
If you have a relatively certain set of freshman classes (I can assist with helping you navigate the anticipated required freshman courses for your major), you can determine the required books NOW.  All university professors submit required book lists to campus stores well in advance to enable timely ordering. Once you know the required textbook ISBN – you can purchase the correct edition of all required textbooks online at discounted vendors.
My favorite source for textbooks: Half Bay an affiliate of eBay
Dorm Decorator or Dorm Hoarder?   
Few college dorm rooms are spacious or luxurious!
I can tell you from guiding many families and from personal experience as a mother of two college graduates, you will purchase much more than you need.  Your dorm room will become cluttered, difficult to clean and organize.   There's no shortage of "shopping lists" for items deemed essential.   The best piece of advice, other than your clothes, 5 bath towels, two clean sets of sheets and a comforter, and a caddy for your toiletries – wait until your arrival on campus to organize your room and coordinate with your roommate.
Stock up now on disinfecting spray cleaners- your student cannot have too much of these on hand throughout the year.
Everything you buy has to be hauled back home or placed in storage at the end of the school year.   Buy much less than you think you need and buy most of it after your arrival on campus. All college campuses are located near a Target , BB&B (and other such stores) so that you and your roommate can bond during freshman orientation days buying whatever you think you need. Trust me – you really don't want too much stuff in your (tiny) dorm room!
COMPUTER PURCHASE: 
Before buying and especially if you're a STEM or Business or Art major, check out the recommendations for system specifications in your department.  Some major brands have customized packages with pre-loaded required software.
ACADEMIC and STUDENT Pricing. Once you have your campus ID, most major carriers do provide 5, 10 and even 25% discounts on products, and there are back-to-school specials.  Click on the appropriate campus sub-links at Apple, Dell, etc. to take advantage of these discounts unavailable to the general public. 
Your campus bookstore may already have the link on their website for purchasing your new laptop.
BUDGETING  
Whether you family saved for college or your student has a hefty merit or financial aid package, there are some costs your family may not have yet considered.  It's actually a good time to have the important conversation about the "entertainment budget" before your student leaves home. Is there an understanding of what is reasonable?  If you need to set boundaries, having this important conversation prior to seeing the first month's credit card charges for $500 of late night pizza and Starbucks is essential to continued family harmony.   Honestly, I wouldn't dream of encroaching on your parenting style- but what message are we sending young adults about "entitlement" if these kind of purchases remain unchecked?
Is Greek life in your future?
  Have you anticipated the cost in your annual budget? Dues at the local and national levels approach $1500 – $2k plus the extra costs of semi-formals, formals, formal wear, mandatory events (yes, fraternities have parties and the brothers are expected to foot the bill) etc.   Have an open discussion with your student on who will be paying for the monthly cost of joining a sorority.   All Greek houses will have a confidential discussion with the board if you need to request financial assistance. Don't be embarrassed to request a dues adjustment especially if you are on financial aid and your family budget is strained to the max.  Students- it's ok to ask and you should never feel any shame about your circumstance. This is especially true given the financial uncertainty facing all families in these uncertain times. Many thriving small business owners are on the brink of closing.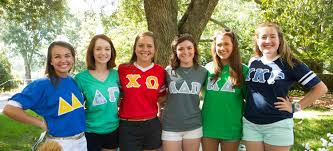 ACADEMICS:
AP Credits-What classes should you repeat?  Will you earn credit for the abbreviated AP exam you've just completed?
Some universities may abandon their previous policy to base awarding college credit and course placement based on your AP exam score.  In particular – the spring 2020 exams were truncated and we know that this past year , freshman had to take college placement tests at many campuses as AP exams didn't provide the necessary information. They did so because your exam was content-truncated. Ithus making it difficult to determine if you will be awarded credit or advance to the next course sequence.   That's ok- there is really no RUSH to get anywhere other than where YOU should be at the moment.  Life is a journey-don't rush it. Learning is important- don't skip or push past where your college advisor states you need to be. Sometimes though there are mistakes – and it's ok to have an honest conversation with your undergraduate advisor.  Need some help? Let me know- I've been involved in freshman academic advising and undergraduate advising for years and can help you with that process.
If you're a recipient of an internal or external scholarship, keep in mind there will be minimum GPA requirements to continue receiving monies= typically a 3.0 G.P.A.. No matter how strong a student you were in high school be prepared to earn a few "Bs" and maybe even a "C" during your freshman year!   Some of the most difficult courses are in STEM fields where students should expect to struggle in the demanding workload of weekly problem sets that can take 15 to 20 hours of your time at the most competitive academic programs.
I will never forget the Aerospace major who was my Princeton tour guide a few years ago commenting on how lucky he and his peers felt to earn a "C" on some particular "weeder" course.  Likewise, at Carnegie Mellon and MIT many sophomores drop and repeat a specific required math class in discrete mathematics.
This brings me to the point – should you enroll in Calculus, Physics, Chemistry, Biology even if you've met the AP score threshold?  Some universities will offer placement exams to help you determine your course enrollment- and as noted above, given the COVID impact on AP exams, expect to see more of this for the incoming freshman – with rollover to the students through 2024.  A "3" demonstrates that you didn't sufficiently master course content and you are very likely unprepared to tackle 200-level classes in the same subject.  The reasons for repeating a class are two-fold.  First and foremost, you will have a stronger academic foundation in the subject material completing a class on campus rather than high school.  Doing so provides the added bonus of an "easier 'A'" in the initial semester.  Another advantage to taking these classes is that you will form study groups with your freshman peers in foundation coursework for your major.
If you would like some guidance, please reach out – I've counseled incoming freshman on college campuses for decades and can help you determine the decision that feels right for you-your transition is multi-faceted.
Success means many things! Rushing through college is not the definition of success.
Academic Preparedness?  Be confident and look back at all you've accomplished in your thirteen+ years of school thus far.  Be honest with yourself – you know what works well and you know what is still in need of adjustment.   Once you arrive on campus make yourself aware of all the resources should you struggle.
ACADEMIC SUPPORT at COLLEGE:
Teaching Assistants and Faculty office hours are the first step to gaining more from your courses. Faculty love to engage with students outside of the classroom and you should make it a habit of attending office hours regularly for clarity and tips about materials. You may even land a research assistantship in a subsequent semester taking the time to get to know your faculty members.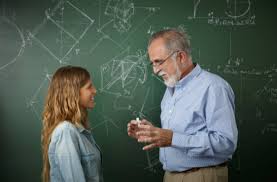 Forming peer groups to tackle weekly problem sets and homework assignments is essential. Look around the first days of class- do you see familiar faces in class that live in your dorm?  Take the lead and create small groups.  Ideally, having the same group for a few classes makes coordinating scheduling much more manageable.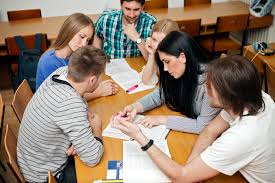 Academic tutoring and support is available on both small and large campus. You will find peer and graduate students holding additional one-on-one and small group instruction to help you with writing and problem sets in a broad array of freshman/entry point classes.
DISABILITIES and ACCOMMODATIONS
If you had an accommodation in high school, please reach out to the appropriate team ASAP to initiate the process of securing your accommodations.
Parents- I know you already understand that you will be unable to discuss this matter with the ADA office or Counseling center without your student's waiver and release.  We all want our students to launch and be their own best advocates. !!  Let your student take the lead on whether to sign that release.   This is an important time for continuing to gain their independence.
At no time will parents be able to discuss anything academic with a professor.  FERPA requirements are strict.   No professor will be able to answer questions about your student via phone, email or otherwise — be ready for that reality.
Please take my next comment with the best of intentions for continued independence.  Is there a reason a parent will need the student's campus login or have a need to be monitoring grades and performance of your freshman (adult)?  While we all understand that parents' continued financial commitment rests on academic success and responsible adult behaviors while in college, a student's transcript and academic performance at the collegiate level is private.  If your student has ongoing health issues, you and your student should discuss the privacy balance that fosters their independence while being an available parental resource.  Your incoming health forms will include information about health proxy and notifications. Students — not parents will be signing these releases that qualify and specify what if any information the student will provide access to the parent should the parent request "clarification".   We have been our child's primary caretaker since birth- this is a tough issue -but I caution all parents to respect their student's decision on how this release is handled. Emergency situations vs. ongoing health notification are part of the process of independence needed to manage ongoing medical issues and well-being into adulthood.
Psychological Services:
Students, if the stress of the transition- whether it be academics or social doesn't feel right, please reach out to your campus support center.  You may be surrounded by 5000 or 50,000 students yet still feel isolated. It can take time to build friendships and find the support you need.   Don't hesitate to reach out to trained professionals who offer you the extra ear and professional support if needed.    Your resident advisor is trained to address a variety of issues and can certainly assist you in a confidential way.
         Two Awesome Resources
Letting Go, Sixth Edition: A Parents' Guide to Understanding the College Years by K-L Colburn
How to Raise an Adult: Break Free of the Overparenting Trap and Prepare Your Kid for Success  by J-L Haims
CAMPUS CAREER FAIRS
Fall Career Fairs- Resume/Linked In, Your career center.  It's hard to imagine that sometime this fall you'll be attending your first campus career fair.  Recruiters will be hiring graduates and hiring summer interns for 2021!   How can you prepare now?
Visit the career center link at your college website.  Register and establish an account. Once on campus, check-in with the counselor assigned to freshman.
Join your college's networking group on LinkedIn – Yes, establish your linked in acct!  Need help?   Your career center will have examples of freshman resumes – focused on project work, computing languages, previous internships.  Need help?
If you are already thinking about medical school or graduate school, research is critical. Check out the REU website. 
REU
  — I work with pre-med students throughout college providing pre-health profession academic advising leading into the medical school and graduate school application process.
UNDERGRADUATE TRANSITION:
During freshmen orientation – you'll meet classmates, finalize course selections, and become more familiar with the campus. As a high school sophomore and junior, we researched colleges not only to explore academics, but to consider the "fit" for campus life.   You may want to think about club sports, campus organizations and other opportunities you'll explore upon arrival.
As you begin to think about the classes you will enroll, think about the actual daily schedule.  Do you plan to take early morning classes or pack your classes into afternoons?   Think carefully about spreading out your classes so that the schedule is filled with valuable time slots to balance your academics and social life.  Students, your schedule is now your own (You will pick the time of day to enroll in Chemistry!), so be wise about how you build time into your day for actual classes, study time, eating, gym, work-study and activities.
Wishing the freshman class of 2025 a very successful and smooth transition ahead! Stay in touch and perhaps reach out to continue your academic advising with me.
Rising Seniors/Class of 2022 –
My June College Workshop days were productive with many seniors having completed their Common Application core essay before summer and currently working on the college specific research for their supplemental essays.
SUMMER/ FALL WRITER's BLOCK Sunday Series  begins in early fall and continues into October.  JOIN US!  We're on Zoom and we love "breakout" sessions- personalized feedback and dedicated working time on your college applications to keep you moving forward – Strategically and with less stress!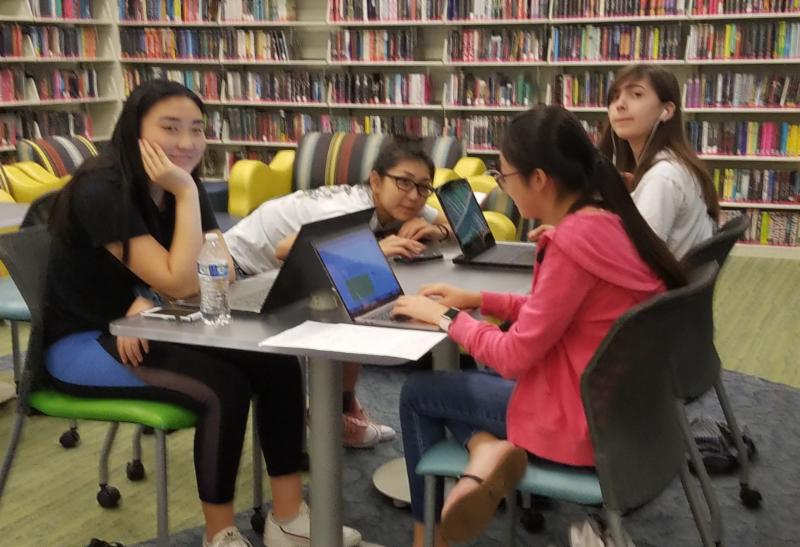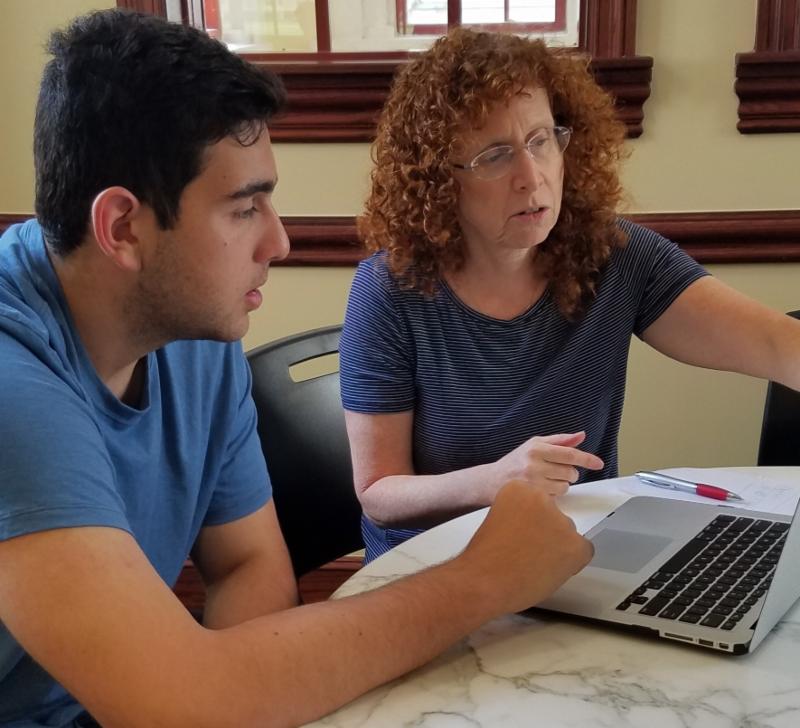 Is your student currently working on college essays and applications? Please schedule your Strategic Educational and College Planning Assessment.