Greetings Students and Families
This blog continues my multi-part series — this is part III with even more tips for new and currently enrolled undergraduates.
Understanding Undergraduate Degree Requirements


Impact of COVID-Revised AP exams & other entry point concerns

Little Known Facts- Great Tips for New College Freshman (2024)

Tips for a Successful Academic & Social Transition
You'l find  some practical tips and interpretation of academic policy for undergraduates AND high school students.  If you have questions about your specific situation- I encourage you to reach out — I would welcome the opportunity to assist you — especially if you are re-evaluating whether / where to enroll this fall (there are still options – more below).
You might ask why would a high school student want to know about undergraduate academic policies– very simple- to have a seamless transition ahead and plan.  Education and learning are contiguous – what you learn in high school builds the foundation for learning at the undergraduate and graduate levels.   Every step is part of a journey.  Are you on target?
Whether you're about to begin your undergraduate journey (Freshman class of 2024) or  you're a high school student (class of 2022, 22, 23, 24) exploring potential undergraduate academic majors and starting the college planning process– or maybe you're a rising senior working on the college essays for your common app 2020-21 –, you'll find today's insights helpful to understanding the requirements for earning your undergraduate degree and also some really cool insider academic planning tips.   Please reach out to schedule a college planning and academic advising session – all my appointments are currently being offered remotely nationwide – college advising wherever you are– we are social distancing !
ACADEMIC POLICIES:
Regardless of COVID, you're undergraduate experience will commence/continue and youu may be wondering about the actual academic policies that will impact you, and how to truly understand the graduation requirements for your intended major.
 As a Professor Emeritus, I've advised a few thousand undergraduate and graduate students, including incoming freshman as a part of the academic advising crew helping new students select courses and understand degree requirements during freshman orientation.
Many undergraduates benefit from having a dedicated undergraduate academic advisor on-demand. If you're considering a double major, a minor, unsure of your major, pre-law, pre-med –  you're invited to learn more about my services as an UNDERGRADUATE ACADEMIC ADVISOR.
Click to read or view:
Undergraduate Graduation Requirements
Number of Credit Hours: 120
A traditional "semester" (vs. quarter) system entails four years to earn a bachelor's degree with a typical course load of 4 to 5 classes per semester. To graduate, you'll be required to earn 120 credits – completing approximately 32 to 40 courses  during 8 semesters.  The exact requirements for your major area of study will be discussed – hold that thought. (Some majors require five years of study)
How many credit hours do I take each semester?
A typical undergraduate course is 3 credit hours- entailing three "contact" hours of classroom instruction. As a rule of thumb, you should anticipate 3 hours of additional time outside of class spent in readings and assignments for every credit hour — approximately 9 hours of "homework" or study time a week for each 3-credit class.
STEM and many visual arts classes are typically four credit hours requiring additional lab and study hours respectively.  Within these majors, you'll find your fifteen credit hours may be filled through only four classes a semester.  In contrast, music and other performing arts majors often have several "mini" or half semester classes of 1 to 2 credit hours to complete a full-time credit load of 15 hours.
When do classes meet? How Many Classes Should I Consider?
A 3-credit class is either scheduled M,W,F for three 50-minute sections or T/TH for two 75-hour meetings.  Some classes may meet once a week for three hours- this should be avoided as a freshman! Some of your time may be in "recitations" – class sessions used to review and go over problem-sets and to engage in peer-to-peer discussions rather than attending professor's lectures.  Class attendance isn't always mandatory (check your professor's syllabus = a document of policy – a contract of sorts) on attendance. That said, missing class is not only a terrible waste of money, but simply a poor decision as instruction at the collegiate level is essential to learning and preparing you for subsequent classes in a sequence of increasingly more difficult knowledge within a given subject area.
Freshman are often encouraged to ease into their first semester of college enrolling in only 12 credit hours.
***To remain eligible for scholarships (both internal or external) and financial aid, students must remain full-time students-and the minimum credit hours are 12. (More below about extenuating circumstances.)  Rarely, should students exceed 16 credit hours in a given semester.  Any set of classes beyond 18 credit hours requires your academic advisor's approval – doing so is considered a "credit overload".  In some cases, enrolling beyond 18-21 credits can result in additional tuition charges.
120 Credits-What's Required.
Approximately 8 to 12 courses are required for a major – at 3 credits per course, that's roughly 24 to 36 credit hours for your major- 10 courses being the most common.
Core Requirements for Major-Every major will have a check list of 4 to 5 classes that every student completes and there will be taken in a suggested progression or sequencing of classes outlined in a "curriculum map". Reviewing the course catalog in advance to know which courses are offered Fall or Spring is important to mapping out your degree requirements at least 2 to 3 semesters at a time.  As an academic advisor, I always plan 2 to 3 semesters ahead.  Similarly, if you're starting high school- I will aim to help you plan at least two years of courses — sequencing to goals, exploration and preparing you for college applications on the horizon.
AP Exam Requirements and Credit.
WILL I EARN COLLEGE CREDIT FROM AN ABBREVIATED AP EXAM?
Perhaps not and this remains to be seen as a matter of college policy.  It's about this time of year when I meet with my graduating seniors to review course selections for their first semester of college. We wait for AP scores to arrive and then discuss the advantages of repeating courses.  AP Exam scores are due out this week- a full 10 days later than in years past.
Awarding college credit for exams varies across universities and even within universities across departments.   Your score is a measure of how much you've learned.  Those scores are often tied to merit scholarships as well.
Pre-Med, Pre-law and STEM students should be cautious about advancing too fast into 200-level undergraduate courses they may not have acquired a solid  foundation in their high school AP classes. We're in unknown territory and again, I urge students to master the materials for the sake of their educational goals over any desire to earn college credit.
Many universities will offer placement exams – even available to students if their AP scores were sub-par.  These take place upon arrival during freshman orientation and sometimes online.  For example, Carnegie Mellon offers online mathematics placement  for students earning a "4" where the standard for placement of credit is a "5".  Students at all campuses can request a placement exam for most courses in mathematics, science and foreign language to be allowed to advance to the next level. The college may not award credit, but your educational plans and curriculum placement will be clearer regardless of the revised AP exam format.
Universities will likely shift policies. What counted in previous years is up for change due to the COVID abbreviated exams you completed in May 2020.
*** Even continuing high school students should be aware that the AP courses taken in 2019-20 may not necessarily have earned you credit without a placement exam and much remains to be seen in the evolving space of higher education.
Samples of Curriculum Maps or Degree Requirements:
Here's a link to the 
Chemistry
 course sequences at Cornell University.
Here's a link to the curriculum for a 
Game Design
 major at Drexel University.
Major "electives" beyond the 4 to 5 required core classes are required within a major allowing a student to select a specialization area within the major entailing selection of another 2 or 3 courses from "categories".
Distribution Requirements – In addition to the 8 to 10 classes within the major, you'll also be expected to fulfill distribution requirements in a variety of categories: foreign language requirement, Humanities or Physical Sciences.
Sample:
Free Electives:
After all core and elective requirements for the major and non-major distribution requirements are completed, you'll be able to select about a 4 to 8 classes to meet free electives. These allow students to explore, enjoy or even fulfill requirements for a minor.   The reality, whether your transcript officially denotes a minor or not isn't particularly relevant to graduate school or future employment searches.  Having completed classes in a minor reflecting depth is sufficient without having official designation of an actual minor.
When /How do I register for classes?
Course Registration – All colleges have some version of "staggered" registration taking place over a few days with students having completed more classes (juniors and seniors) having first pick at classes during the registration process.  About the 7th-10th week of a semester, you'll be registering for your subsequent set of classes after a scheduled (ridiculously short) academic advising session.This timing is perfect for allowing you to withdraw from current classes as by that point of the semester you'l have a solid grasp of the likelihood of passing your current classes.  Some classes require a "B" or higher to advance to the next required class.  Even if you were an "A" student in high school, you should be prepared and accept to earn a few "B's" and maybe even a "C" during college- -especially during the transitional freshman year.
FINDING AN ACADEMIC ADVISOR!!
As a freshman, especially in larger universities, you should not expect to be meeting with a faculty member in your major- but more likely than not, you'll be assigned to an advising team or possibility with a bit of luck- an "undergraduate advising coordinator". That said, if you have longer range plans including graduate school, want to get involved in research or have plans for double majors or minors-please don't' hesitate to reach out to find a Professor in your field and make a connection sooner than one is actually offered to you.   I'm also an available resource to provide dedicated on-demand Undergraduate Advising throughout your undergraduate experience.
How do I determine my courses?
As noted, every major will have a "curriculum planning map" or "degree requirements" providing a few important requirements and then making suggestions on how to accomplishment requirements across your eight semesters.
Three components are again:
Core Classes in Major – required for all students.  1 to 3 are taken each year of a four-year sequence
Electives/Specialization classes within the major – Allow you to select from a pre-determined list spread across categories within the major.
Complementary /Non-Major requirements: Required courses taken outside your  major – often complimentary to the core subject area. For example, engineers, scientists take math courses and economists are also enrolled in math or other related social science classes.  Expect that all majors have breath requirements exposing students to a variety of liberal arts classes in humanities and social sciences.  Everyone completes one-two freshman English/writing classes.  International Business students are expected to demonstrate mastery of a foreign language.
Free Electives (Your AP Courses may fulfill these)– Have at it!  An opportunity to experiment and explore.  You're truly short-changing your college experience if you don't use these to try something new. Often you can complete some of these in a pass/fail mode(see below)>
Setting My Schedule- Tips for those of you Enrolling at A Universtity that will resume in-person classes thsi fall:
Unlike high school, your choice of classes is voluminous and short of a few requirements that may be offered at only one time of day, typically there are several "sections" of each class.   Many campuses have robust scheduling software to see lots of combinations – including back-ups.
For example, let's assume Freshman are the last to register for Spring 2020 classes-Day 4 of spring registration.  You've decided on your 3 required courses and for an open elective you have a few choices.  When it's your turn to register (online) the classes you've selected may no longer be available- this can be the case for electives and required courses. Sometimes it's a class that has filled and other times, the perfect schedule unravels – you can't get the 11 a.m. section of "Art History of the 20th Century" -and the only section remaining is at 8 a.m. – having back-ups is important – especially for freshman.
BLOCKS of time are important for navigating all the demands on your time.
 Class attendance, study hours for readings, group time for completing problem-sets, lab time are all preferences-but I have a few tips.
First – know yourself-if you're truly are a morning person go for it- schedule all your classes to be done by noon across your five days and spend afternoons on readings, problem-sets and engaging in research.
Some students think that placing all classes on MWF and having nothing on T/TH is a winning strategy- it's NOT!!   You will potentially have five exams on one day and find yourself so overloaded with information that there's little time left to absorb or process the information overload and your "class-free" days are wasted sleeping.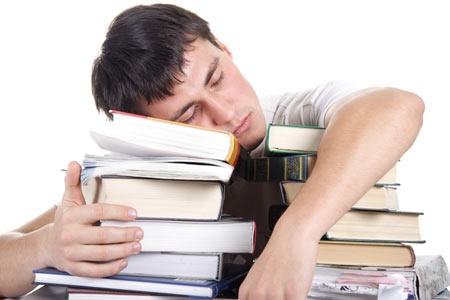 Exam format- Expect several different models:
Some faculty give weekly quizzes- and these can be "pop" quizzes. Some faculty allow you to drop the lowest one or two grades in computing your final grade.
Nearly all faculty have a final exam- and your syllabus distributed on the first day of classes will tell you what percentage of the semester this exam is worth.  If you add a class, or join later- DON'T FORGET TO GET THE SYLLABUS!!  Your syllabus will not only note what is required- but dates of exams are generally pre-determined. A midterm or two "pre-lims" (Preliminaries) is typical with a final exam during the last week of class or a designated exam week.
Problem sets or labs are substantial in STEM courses and group work is essential for completion and your sanity.  Professors can allow self-group selection and sometimes do so at random – as learning to work collaboratively is a learning objective.
It's not high school – there's simply NO EXTRA CREDIT – ever!  If you find an inexperienced adjunct faculty member to do so, you won the lottery.  Get it right the first time, there's no do-overs in college.
The final exam schedule will be posted by the middle of the semester. Some colleges show you the entire final exam schedule during course registration allowing you to avoid having multiple exams on one day. Most colleges will allow you to reschedule finals if more than two (or three) are on one day.
Some colleges, have an honors system – -allowing you to take final exams in the absence of a proctor: 
Haverford
 is an example of an incredible system worth reviewing.
Little Known but helpful policies on: Withdrawals (W), Incompletes (IP),  Pass/Fail (S/U)
Unlike high school, these "academic" policies are firm and don't vary by the instructor or course syllabus. You'll find the university-wide policies at the front of the academic catalog and these can be your best-friend or your worst nightmare if overlooked.
Withdrawals:
You can elect to drop a class. Prelim (mid-terms) exams are often timed for students to truly have a sense of how things are going. There's a non-negotiable campus-wide course "Drop" date with and without a "W"-dropping a class after a specific date will show as a  "W" on your transcript, dropping before that date will not. Missing the date-you're out of luck and if you are doing very poorly, the grade shows on the transcript. In some colleges, this transcript designation can be even more brutal- "WF"-meaning failing at the time of withdrawal.
Pass/Fail or S/U-
Many colleges encourage experimenting in interesting courses and you can complete up to a given number of your 120 credit hours in a Pass/Fail mode.  There is also a last -minute date to designate the P/F choice for a class that you aren't doing that well in but would like to complete.  A "D" can simply be a "pass/fail".   This option should not be overlooked as falling below the minimum number of credits to remain a full-time enrolled student is important for scholarship and financial aid recipients.
Incompletes-
These are invaluable for situations when you caught the flu or other ailment, are dealing with documented issues and simply should not complete projects, finals etc. until such time as you have the physical or emotional state of mind to be successful in your classes.  Being approved to postpone completion of your class requires approval of your undergraduate advisor and collaborating support by the university health center.
COVID IMPACT!!!  What If I BECOME ILL MID SEMESTER:
If you're living in a dorm, your college health center will notify your faculty advisor.  Depending on the nature/duration of your recovery– you have a few options.
All your exam, projects, assignments will have due dates extended.  But the reality is that any extended  absence will greatly impact your ability to learn the course material and finish your semester on time.  Let it go– your health is the most important issue here.
If it's early in the semester- you may want to skip the semester in its entirety. There are various schedules for a tuiton refund in your university student catalog- but your college will undoubtely work with you to ensure the semester doesn't count towards the eight of financial aid eligibility and pro-rate the room/board expenses.
If you're half way or more throught the semester- dropping your most challenging courses and those you cannot complete independently is a great idea.
 Pay careful attention and consult your advisor on falling below a full time load- 12 credit hours as this has implications for financial aid (noted elsewhere).  Finishing the balance of your classes should be a goal- but you should apply for and easily be approved to earn an Incomplete.
INCOMPLETES: Your academic advisor will guide you to formulating a plan of completion for each class within 6 months.  Lectures will have been recorded — as the are likely occuring online and you will largely be on your own but there is no rush to take final exams.   Incompletes are available to students who become ill or injured or have a family emergency that interupts the normal timeline.
TEXTBOOKS $$$
If you can, avoid buying textbooks at your campus bookstore as you will have a limited supply of used books.  Many textbooks exceed $100.  If you looked at the Cost of Attendance in your financial aid award letter, there is a $1500-$2500 textbook budget.  You can reduce that cost in half by buying used textbooks or even taking advantage of textbook rental services.
If you have a relatively certain set of freshman classes (I can assist with helping you navigate the anticipated required freshman courses for your major), you can determine the required books NOW.  All university professors submit required book lists to campus stores well in advance to enable timely ordering. Once you know the required textbook ISBN – you can purchase the correct edition of all required textbooks online at discounted vendors.
ACADEMIC SUPPORT at COLLEGE:
Teaching Assistants and Faculty office hours are the first step to gaining more from your courses. Faculty love to engage with students outside of the classroom and you should make it a habit of attending office hours regularly for clarity and tips about materials. You may even land a research assistantship in a subsequent semester taking the time to get to know your faculty members.
Forming peer groups to tackle weekly problem sets and homework assignments is essential. Look around the first days of class- do you see familiar faces in class that live in your dorm?  Take the lead and create small groups.  Ideally, having the same group for a few classes makes coordinating scheduling much more manageable.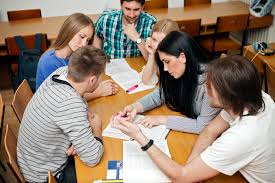 Academic tutoring and support are available on both small and large campus. You will find peer and graduate students holding additional one-on-one and small group instruction to help you with writing and problem sets in a broad array of freshman/entry point classes.
DISABILITIES and ACCOMMODATIONS
If you had an accommodation in high school, please reach out to the appropriate team ASAP to initiate the process of securing your accommodations.
Parents- I know you already understand that you will be unable to discuss this matter with the ADA office or Counseling center without your student's waiver and release.  We all want our students to launch and be their own best advocates.  Let your student take the lead on whether to sign that release.
At no time will parents be able to discuss anything academic with a professor.  FERPA requirements are strict.
Psychological Services:
Students, if the stress of the transition- whether it be academics or social doesn't feel right, please reach out to your campus support center.  You may be surrounded by 5000 or 50,000 students yet still feel isolated. It can take time to build friendships and find the support you need.   Don't hesitate to reach out to trained professionals who offer you the extra ear and professional support if needed.
COVID IMPACT:   Online learning may not work for everyone.  This is a clear example of where attending a college providing academic support resources becomes essential. This is also a reason to delay the start of enrollment if your learning disabilities are a challenge in an online classroom model. Your deferral will more easily be approved if this is the stiuation.
Get started today creating a strategic educational plan for long term educational success.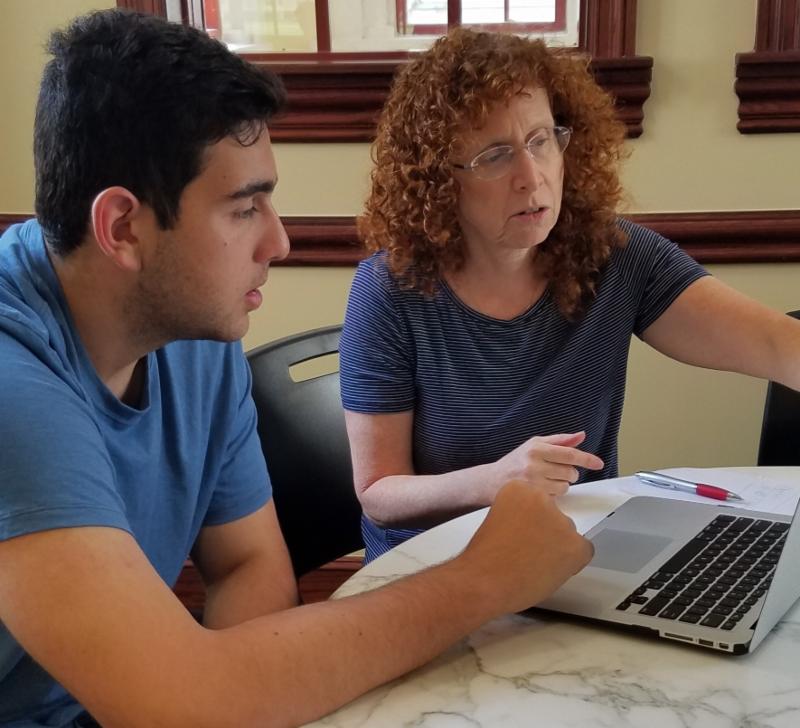 Bonnie R. Rabin, Ph.D.

Personalized Educational Advising & College Application Services
Florida 561.509.0021
Colorado 720.737.9944
 Nationwide 833.MY.ESSAY
Experience the Difference!
Expert  Knowledge & Caring Support
Congrats!!!  A SAMPLE of of recent Acceptances Include:
Princeton, Carnegie Mellon, Brown, Cornell, Georgia Tech (Engineering, Bio-Chem), NYU, Bowdoin, WUSTL, Reed, Michigan (Engineering & Other majors), U.Illinois (Engineering & Others), Vassar, Emory, Case Western, Boston U., UNC, Notre Dame, Miami, Dartmouth, Duke, SCAD, Tulane, Drexel Honors, Parsons, Berklee College of Music, U.Arizona, Penn State, UT Austin, Pittsburgh, SUNY Stonybrook, RIT, UF, plus many more…
My students include aspiring STEM, Business, Pre-Med, Pre-Law, Visual & Performing Arts & Humanities majors
Seniors (2021) – Attend our Fall
Sunday Series WRITERS' BLOCK COLLEGE ESSAY WORKSHOP
August to October
THIS YEAR WE'RE ONLINE on ZOOM – Personalized Conferences