ADMISSIONS TIP: CHARACTER MATTERS!
Readers of my newsletters know that as part of my practice, I often share information about trends in education and college admissions as well as highlighting issues impacting the emotional well-being of young adults. About a year ago, I had written a Newsletter entitled: "Check This Box if You're A Good Person" as the message resonated strongly and aligned with my educational philosophy. In particular, my partnership  with each family aims to guide young adults to becoming self-directed and inspired to ultimately seize the opportunity to discover their strengths and passions in ways that will enable young adults to contribute to their communities. Will your student "check the box?!"
A quick refresher: In 
CHECK THIS BOX if YOU'RE A GOOD PERSON
, Dartmouth Admissions Officer Rebecca Sabky spoke about the admissions process and her views reflect my own personal experiences as a university faculty member and current South Florida Cornell Alumni Admissions representative reviewing hundreds of undergraduate and graduate admissions files.
"The problem is that in a deluge of promising candidates, many remarkable students become indistinguishable from one another, at least on paper."

"Yet in the chaos of SAT scores, extracurriculars and recommendations,
one quality is always irresistible in a candidate: kindness"
"Letters of recommendation are typically superfluous…. they generally fail to provide us with another angle on who the student is, or could be as a member of our community
"
With another high school class completing the college admissions cycle, I'm reminded again of just how important these points are.  This year, as in years past, those students of mine who had "impactful" experiences throughout high school were once again more successful in their college admissions and scholarship applications than their equally and sometimes even less academically-qualified peers.  
Please don't misconstrue my message.  All students work very hard, and in many cases they are over-programmed . Yet, students who received the most attractive offers of admissions and merit-based scholarships were those who had engaged within their communities in authentic ways.  Re-read the quotes above and this point will be very clear.
Authenticity is NOT measured by the numbers of community service hours- but rather, it's evident through sustained heartfelt endeavors throughout high school.  How does your student spent time outside the classroom?
When I look back at many of my 2018 graduates, I also recognize the value added by parents and siblings who shared involvement with these graduates in many of the students' incredible endeavors including organizing 5K fundraising initiatives, travelling to DC for the March for Our Lives or planning and serving meals for the homeless and elderly. Our children learn by example.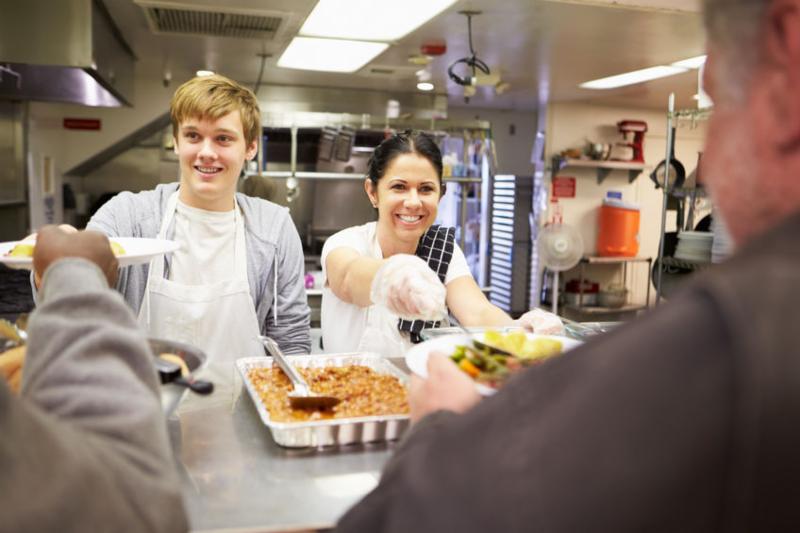 In 
Want to Raise Well-Adjusted Kids?
, John Write discusses the benefits of hosting an exchange student.  A few of my clients have done so. What the article shares in common with the seemingly unrelated NY Times piece on Dartmouth admissions is that
both authors speak to the importance of young adults engaging in character-developing opportunities outside-of-the classroom ultimately raising their awareness of their connections with others within their communities. 
So how does this all relate to college admissions and academic success at the high school and undergraduate levels?
While our goal as parents and educators is to help each young adult reach their academic potential, perhaps even more important is that each emerging adult be inspired to find their place within their community.
Through example, we can help the next generation recognize the important role each individual assumes in making connections with others to ultimately enrich the lives of many and make a lasting contribution.
You've heard me say it before- the high school experience should not be a forced march to the finish line in preparation for yet the next educational march on the horizon.  Our role is to assist each adult in being intrinsically motivated to take the next steps on their academic and social paths.    
Start early, have the conversations and spend your time meaningfully.
ADMISSIONS TIP: EXPLORE AND DISCOVER 
If you want to minimize the stress associated with the college admissions process, build your Educational and College Admissions Plan as early as 8th grade! This will allow you to carefully select classes and extracurricular opportunities to encourage academic and personal exploration preparing you for success as a high school and undergraduate student.
Don't follow the crowd nor march through high school without a smile ! BE INSPIRED!!
What is your student passionate about?  Now is the time for discovery!  
In the past few weeks I've been contacted by both anxious and confident parents of high school juniors ('19) getting ready for the college admissions process ahead. I've also spoken with parents of middle school students  about to begin high school ('22) expressing concerns about taking too many or too few AP or AICE courses and wondering whether their GPAs should be boosted through Dual Enrollment (see side bar for link to Dual Enrollment courses).
A Strategic Educational plan not only includes a curriculum mapping of challenging, relevant and manageable courses.  A plan that balances academic experiences with meaningful student selected extracurricular activities leads to confident, mature, self-directed and grounded young adults. 
Admissions staff look favorably upon students with a sustained commitment to activities throughout all four years of high school.
JUMP START YOUR STRATEGIC EDUCATIONAL PLAN – COMPLIMENTARY SUMMER PROJECTS with Bonnie R. Rabin, PhD
Summer is the perfect time to engage in a guided process of discovery.  Parents of incoming high school freshman are already thinking about how many AP classes to consider and whether their students  will be off to strong start.  I ask you:  will your student be able to "Check the Box?"
Given thirty years of university experience, I am thrilled to offer complimentary summer career and educational independent study programs for 8th to 10th grade clients.  Together, the student and I customize a program that may involve summer reading, written assignments (short assignments involving guided student-directed research on potential careers, current events or professional reading relevant to a potential /emerging area of academic interest) and hands-on projects.
There's a project for everyone!
STEM (Science, Technology, Engineering, Math) students are provided with a list of Do-It-Yourself (DIY) projects and ideas for potential entry into science fairs this fall.
At your school consider:  MU Alpha Theta (Math),  NACLO (Computational Linguistics Competition), FIRST Robotics,  Science Olympiad, TSA or the Google or Intel Science Fairs.
ARTISTS and MUSICIANS should be working on developing their portfolio and honing skills in disciplined creative work thinking ahead to competitive local venues.
BUSINESS/LIBERAL ARTS – I will guide students to exploring a topic of interest with an eye towards writing an essay you can enter into any number of local and national essay competitions (business, history, etc.)  sponsored by a variety of organizations. Need suggestions?  Start a blog on a topic you're passionate about and when school begins in the fall, bring your best Blog pieces to the school newspaper.
Another meaningful and joyful way to spend your time as well as demonstrating your passion about your interest is to become a volunteer mentor for younger students. There are many opportunities to do so through tutoring, religious organizations, middle school clubs, sports teams and even starting your own business assisting others to learn more.
Have a wonderful weekend!
Bonnie