Greetings Students & Families!
How is your student's school year unfolding?  If smiles and energy are beginning to fade, there are many reasons.   Please read: Back to School: Is Your Student Intrinsically Motivated?.  High school is an opportunity to build a foundation for personal and academic discovery that continues throughout the undergraduate experience.   
What's your student passionate about?
Take out your camera!!

Look through the lens and what do you see?  Just a few short weeks ago, my Facebook Newsfeed was filled with back-to-school pictures taken by proud parents of smiling, confident students. The posts below the pictures:  "first day of senior year", "starting high school", "off to pre-school"!  I admit, my coffee table displays a photo taken pre-Facebook of my daughter (now a successful engineer) carrying her 101 Dalmatians lunchbox to her first day at pre-school.  The beaming faces last August were filled with anticipation of the year ahead.
It's time to take another picture.  Go ahead and look through your lens. What do you see?
If your student is now a high school senior (class of 2019!), I'll have more to say below about the Common Application, college essays and completing College Applications.
For students in 6th to 11th grades, take another picture and look to see how the academic, extracurricular and personal experiences are continuing to shape each student's character or perhaps opening new windows into a student's strengths or interests (both personal and academic).  Is your student fortunate enough to have a mentor or a teacher who is inspiring, solidifying or introducing an emerging academic/career interest?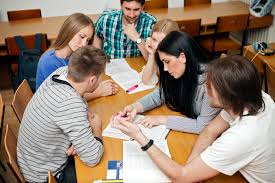 Perspective is important as is ongoing introspection and reflection.  Students and parents can seize the opportunity to dialogue about habits that that are going well both within and outside the classroom.
What academic subjects and extracurricular activities are joyful, which are stressful and which present opportunities to make adjustments to time management and learning strategies?
Whether your pictures are of students celebrating with family and friends, competing in sports, DECA, debate or FIRST Robotics or simply a wonderful family vacation – look at your pictures and connect the dotted lines. Be amazed by the engaging young adult who will very soon be off to college in a blink.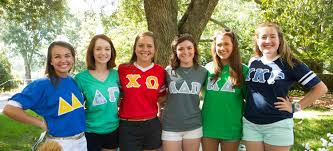 As an educational and college admissions consultant, I invite you to leverage my experience providing pre-college advising to thousands of young adults.
Whether your student thinks they have a confirmed academic interest or they're still exploring, 
please click to schedule
 your Educational and College Admissions Assessment creating an individual Strategic Educational Plan.
Through guided reading, hands-on exercises and extracurricular activities, students at all grade levels should be focused on exploring a variety of academic/career paths that capitalize on their strengths and emerging interests.
Everyone should discover a passion before college!
Whether you're ready to write your college essays or just beginning to research colleges and majors, or perhaps you want to create a customized summer reading plan to explore or deepen an academic/personal interest, I invite you to 
contact me to schedule
 your 
Educational and College Planning Assessment 
available for current seniors and all middle and high school students.
Best wishes for a absolutely meaningful and enriching academic year.
Take great pictures to capture wonderful memories!
Bonnie
Bonnie R. Rabin, Ph.D.
Educational & College Admissions Consultant
brabin@collegecareerconsulting.com
561.509.0021