Greeetings Students and Families!
About this time every summer, I prepare a my blog series packed with tips for new college freshman and thoughts for high school students looking ahead to their transition and their college applications. 
This year, there's quite a bit to discuss: 
colleges and universities (and high schools) will be offering virtual classrooms — what if that isn't working for you? 
AP exam credit policies may have changed (impacts currently enrolled HS students too) 
there's the looming reality of how your semester will be impacted should you become ill with COVID or the pandemic worsens shutting down your campus/school. 
For some families, economic uncertainty may require an adjustment to your financial aid package– understanding how to do so or request a Leave of Absence if attendance is currently out-of-reach can be challenging. Knowing whether to request a "deferral" or "LOA" or "financial update" and how to navigate these processes is essential to maintaining your college plan.
You'l find this newsletter offers some practical tips and interpretation of academic policy for undergraduates AND high school students.  If you have questions about your specific situation- I encourage you to reach out — I would welcome the opportunity to assist you — especially if you are re-evaluating whether / where to enroll this fall (there are still options – more below).
Before we dive in, How is your summer?  It is summer- a time to explore and recharge. Of course, this is a bit of a challenge as we engage in social distancing. I hope you hit the library (curbside pick-up) after selecting some of the books from my RECOMMENDATIONS for SUMMER READING & PROJECTS.
Whether you're about to embark on your undergraduate journey (Freshman class of 2024) or a high school student (class of 2022, 22, 23, 24) exploring potential undergraduate academic majors and starting the college planning process, you'll find today's insights helpful to understanding the requirements for earning your undergraduate degree and also some really cool insider academic planning tips.   Please reach out to 
schedule a college planning and academic advising session
 – all my appointments are currently being offered remotely nationwide – college advising wherever you are– we are social distancing !
My rising high school juniors (2022) and seniors (2021) spent the past few months engaging in college research exploring differences across majors by reviewing curriculum maps and research institutes.  In case you missed my resources, I invite current high school students to take a first or second look.
Click to Read: 
College Planning: Finding Your "Fit" — What College – What Major? 
MY COLLEGE WILL BE ONLINE THIS FALL- COVID IMPACT – FIRST THINGS FIRST:  ONLINE Instruction — OR NOT?
For recent high school graduates, now that you're  ready to begin your undergraduate experience- this year is unique – some of you are heading off to a college campus,  or possibly your first semester will include online classes from the comfort of your home.   The reality– the situation is fluid, and although many universities are offering virtual instruction- some are inviting you to reside within college dorms even though 100% of your courses will be offered virtually.  (Many of the Ivy League adopted this model.)   Even if your university announced its plans, the fluid situation of our nation can see closures in the community you're heading and colleges can change plans yet again.  Be ready to adapt- but also be ready to pull the plug if the situation just doesn't feel right for your family.  There is no race to finish college- but there is a need to feel that you are doing what is best for your family.
Undoubtedly you have many questions. Fundamentally, parents may also wonder whether the same educational experience will be offered and if the tuition is a good "investment"? Maybe you're not a great student in an online setting?
I've been writing about the impact of COVID in so many aspects of education since March. Fundamentally- we all agree that learning is the objective. Unfortunately, school districts across the country and universities have adapted to our new reality at different paces. Even with great technology, not all teachers/professors are able or willing to delivery the same level of quality as they do in the traditional classroom.  I have a separate blog coming out this week specifically discussing tips for middle and high school students on this fundamental issue.
For college students– as you get ready to prepare to select your courses — I encourage you to validate your professor's teaching reputation — the stronger the teaching evaluations, it's a good indicator that your professor enjoys teaching and therefore, will take the steps to ensure the same in an online platform. Don't get me wrong- teaching evaluations have a myriad of issues – but it's a good place to start.  I also want to assure you- colleges actively put their BEST TEACHERS in freshman classrooms- it's part of their effort to work towards freshman success and transitions.
You can also look to social media and talk with currently enrolled undergraduates about their professors.  Taking the time to select courses and professors is essential for a solid educational experince as we know a VERY LARGE NUMBER if not all your fall courses will be delivered online- even if you are living on a university campus.  (According to the Chronicle of Higher Education, a third of faculty surveyed indicate a desire and will in fact be approved to remain off campus — I'm sure you can understand why-working wtihing classrooms populated  by the college-age demographic that hs been already documented as asymptomatic super-spreaders is simply difficult for many faculty to embrace.)
If you have documented learning disabilities that directly impact your ability to process information in an online learning forum, I have more to say below about those accommodations that may be needed for your situation.
Colleges have historically gone to great lengths to design elaborate freshman orientation plans to bring students together as a community, navigate academic policies and make sure the initial year is a successful one. Undoubtedly, whether the year resumes completely online or in a hybrid of living/learning  model- the same will hold.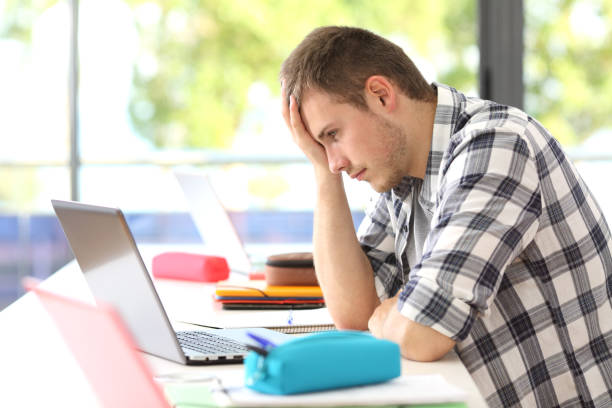 But what do you do if for medical or personal reasons, you simply want to sit this one out?! (I'll discuss financial reasons – hang on).
NOW IS NOT THE TIME FOR ME: SHOULD I TAKE A LEAVE OF ABSENCE vs. DEFERRAL vs. GAP YEAR
*** If you are a currently enrolled undergraduate, you can apply for a "Leave of Absence". Your college catalog will detail the steps for approval.  You do NOT need to indicate how you will be spending your time- but you do need a reason.  Acceptable reasons do include medical documentation and concerns about COVID with a physician's statement.
In contrast as an incoming freshman, you cannot take a LOA because you haven't yet matriculated.  However, you can apply for a "deferral" vs. a "Gap Year".
Gap year approvals require an educational plan.  Deferrals are different and I have to be honest. With declining college enrollments and shrinking budgets, there is a possibility your spot will be offered to someone on the waitlist. But not necessarily.
Deferral Approval:  If your deferral involves a medical reason or a need to assist in the economics of your home (assist in childcare of younger siblings, assist in family business, etc.) you have a great chance of having your request approved.
If you or a close family member has an underlying health condition, and living on campus is precluded- your request will very likely be approved.
Each situation is unique- and it's certain the fall semester is going to be unlike none other.  If you're up for the challenge, ready to adapt you'll be fine.  Parents are cautioned not to bring their own bias to the process as part of our desire to encourage independence. Students should be realistic- it's clear you are ready and desire to leave home  to start your college career – but if you know online learning is truly challenging- let's revisit and think this all through.  There is no rush- if you won't be successful online – and know your limits, sit it out until things settle.
I can help you assess your situation, your university plans and if the model you're facing will work. If not, we can together file your request for a deferral/gap year.
PAYING FOR COLLEGE WHEN OUR FINANCES HAVE CHANGED DUE TO COVID _ – Affordability – Finances Changed?
 Finally- what if you can no longer afford to attend. Job loss, business revenue declines and closed schools for younger siblings will see many families in a position of economic uncertainty.  Colleges are facing huge budget shortfalls- compounded by the potential loss of (full paying) international students.   You will immediately need to file a request for a re-evaluation of financial aid.  The process will involve a financial aid appeal.  You will need to provide documentation- a recent paystuf or unemployment stuff or quarterly tax return.  The college will have a process to follow.
Your financial aid package will be recalculated.  Keep in mind, when you file your 2020 tax form, you'll be asked to submit and even if the fall 2020 package is adjusted–the package can readjust for spring 2021 when your economic situation returns to the level reported on your FAFSA that was calculated based on 2018 tax returns.  It's complicated but it's a process to attempt if your family income /employment situation has changed dramatically.
Do you need to transfer?  
Colleges and universities typically don't accept applications. That has changed and many campuses throughout the US are still accepting applications for Fall 2020.
Bonnie R. Rabin, Ph.D.

Personalized Educational Advising & College Application Services
Florida 561.509.0021
Colorado 720.737.9944
 Nationwide 833.MY.ESSAY
Experience the Difference!
Expert  Knowledge & Caring Support
Congrats!!!  A SAMPLE of of recent Acceptances Include:
Princeton, Carnegie Mellon, Brown, Cornell, Georgia Tech (Engineering, Bio-Chem), NYU, Bowdoin, WUSTL, Reed, Michigan (Engineering & Other majors), U.Illinois (Engineering & Others), Vassar, Emory, Case Western, Boston U., UNC, Notre Dame, Miami, Dartmouth, Duke, SCAD, Tulane, Drexel Honors, Parsons, Berklee College of Music, U.Arizona, Penn State, UT Austin, Pittsburgh, SUNY Stonybrook, RIT, UF, plus many more…
My students include aspiring STEM, Business, Pre-Med, Pre-Law, Visual & Performing Arts & Humanities majors
Seniors (2021) – Attend our Fall
Sunday Series WRITERS' BLOCK COLLEGE ESSAY WORKSHOP
August to October
THIS YEAR WE'RE ONLINE on ZOOM – Personalized Conferences