Greetings Juniors and Families
If you're a Junior ' — college campus visits would normally be on your radar this spring as you aim to learn more about the perfect "fit" and the variety of college communities. What better way to assess whethe smaller or larger campuses are preferred — or urban or rural? Yet, the pandemic will change the timeline and manner in which you will research college campuses. There are a variety of online college fairs and universities are doing a great job connecting prospective students with currently enrolled students in virtual informational settings. Please don't hesitate to experience these options and also try to make connections with students who may have recently graduated your high school — anecdotal but still a personal choice. I can also connect you with currently enrolled undergraduates and recent graduates. If you've working with your private college advisor or your school's college counselor, you should be thinking about your potential major area of study and perhaps even a college fit.  I invite you to look at some of my earlier blogs on these topics and click to view my video on college majors.
As part of your college applications,  you know that there are many college essays you'll be submitting through the Common Application.  In separate blogs I've written about the topic.
When exactly do you write your college essays? I'm glad you asked!
Juniors- the process of college applications begins in July.  There will be rolling admissions, early decision, early action and regular admissions. Many of you may be fortunate to have a proactive high school english teacher who will assign some work on your essay later this spring.  Don't tackle that essay without first knowing your college admissions strategy and the types/numbers of essays.   Want to reduce stress–?  Attend our COLLEGE WRITERS' BLOCK WORKSHOP!
JUNIORS -Class of 2023– Register Now for our JUNE WRITERS' BLOCK WORKSHOP
  JUNE ENROLLMENT IS LIMITED! The past two years we pivoted and adapted to deliver our long-standing Writers' Block college application and college essay workshop entirely online- including personalized one-on-one Writing workshops. We are  repeating this option for 2022 so students everywhere can join our workshop!
Followed by our popular and well attended Sunday Fall Series – Resuming August
WORKSHOP GOAL
Build a College Admissions Strategy, Complete your Common Application Core Essay
Before the Workshop
INCREASE YOUR CHANCES of ADMISSION- PRE-COLLEGE ACADEMIC ADVISING and ADMISSIONS STRATEGY: Attend your scheduled Educational & Admissions Assessment to understand the college admissions and financial aid processes. Participate in discussions during your extensive educational analysis aimed at matching you to majors and colleges, increasing your chances of admission, easing your transition to college, and ensuring your long-term academic success.
CUSTOMIZED RECOMMENDATIONS identifying majors & colleges, personalized application strategies, a detailed assessment of your admissions portfolio and much more. During the Workshop PERSONAL WRITING CONFERENCES: throughout the week provide you with candid and specific feedback focused on completing your required Common Application Core essay to showcase your strengths and set you apart from other applicants.  Students who come prepared to engage, and complete their overnight assignments will leave the workshop with a polished final draft of their core essay and begin work on a secondary essay to adapt for your college-specific supplemental essays.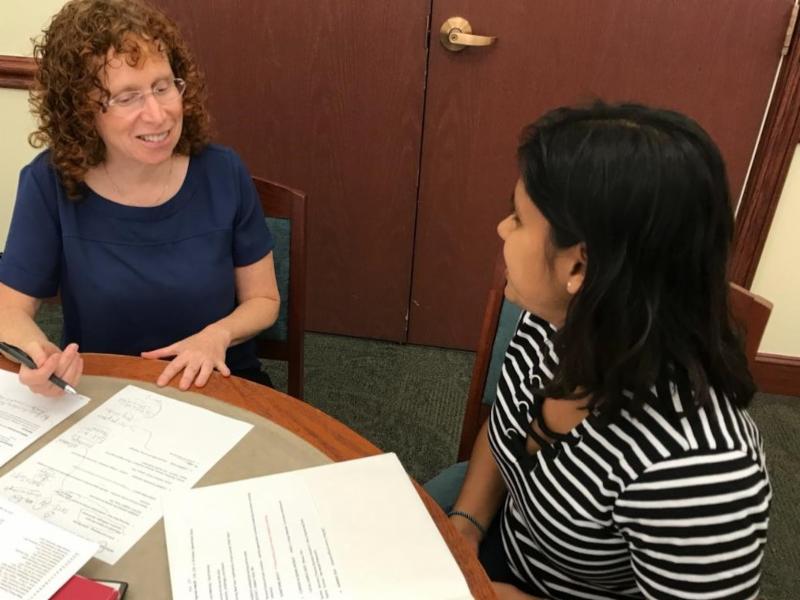 CREATE YOUR ACTIVITIES RESUME and Common Application Activities Statement to highlight your accomplishments for admissions, references, scholarships and admission interviews. Receive proprietary activities resume template. After the WorkshopOngoing support and guidance with college-specific supplemental essays.
Arrive prepared with your laptop ready to work during daytime sessions and complete any overnight assignments. Students of all academic levels are welcome to attend our small group sessions in a supportive and welcoming setting.  We meet daily 10 a.m. to 1 p.m.+ COLLEGE ESSAYS!!!Throughout the fall months I write several notes about college applications and essays.   Please enjoy some tips for writing your core college application essay.  Juniors, relieve the stress surrounding college applications- let's get started on your college planning and essay brainstorming.
College Admissions Tips: Writing Your Core College Application Essay
What's Next?
Freshman-Juniors:
Review your current classes and make adjustments to learning strategies and time management? Need practical solutions to handle difficult classes – schedule a strategic academic consultation!  Perhaps you'll add an online class through Dual-enrollment or other more appropriate academic venues.
Now is the perfect time to determine and refine the most effective academic plan to include the appropriately challenging and relevant courses given potential academic interests.  It's important to avoid becoming unnecessarily overwhelmed. Maintenance of a GPA which allows for a healthy balance of academic, extracurricular and personal pursuits will increase the likelihood of a successful transition to college and admissions success. College Application & Admissions: AICE/AP/IB – High School Curriculum Planning!
Refine extracurricular activities to include a relevant summer plan! Update your activities resume.
Select appropriate courses for the balance of your high school year that prepare you for success, offer enjoyment and prepare you for relevant standardized testing required for colleges on your radar.
Determine your standardized testing schedule, including your self-directed regular test preparation for AP exams, SATII subject tests and SAT/ACT exams. College Admissions & Financial Aid Tips: SAT, ACT, AP, IB and AICE exams ?!!
LEARN MORE – CLICK to SCHEDULE YOUR CONSULTATION
Have an awesome day!
Bonnie R. Rabin, Ph.D. Educational and College Admissions Consultant Professor Emeritus  – Cornell University Alumni Rep
In-Person Post Pandemic South Florida (Boca Raton) and Metro Denver & Boulder Colorado  << Please view our local pages for high schools and communities of service) Virtually – Wherever You Are Florida: 561.509.0021  Colorado:  720.737.9944 and Nationwide:  833.MY.ESSAY
SAMPLE OF RECENT COLLEGE ACCEPTANCES
Carnegie Mellon, Cornell, U. Michigan, Northwestern, Georgia Tech, University of North Carolina, Vassar, Bowdoin, Wellesley, Emory, U.Illinois, Notre Dame, NYU, Rice, University of Chicago, Washington University (WUSTL), Drexel, Tulane, Brown, Purdue, Swarthmore, SCAD, Ohio, Georgetown, Hamilton, Reed, Miami, Johns Hopkins, University of Florida, University of Arizona, Penn State, Villanova, Northeastern, SUNY-ESF, St. Johns, Embry-Riddle, Colgate, Fordham, Columbia, Barnard, Syracuse, Swarthmore, Pittsburgh, Dickinson, Colorado, Rensselaer Polytechnic Institute, Howard, Fordham, SUNY Stonybrook, Duke, Case Western, Rochester Institute of Technology, Parsons, Virginia Tech, Boston U., Hobart & William Smith, Claremont Mckenna, Davidson, Westpoint, Gettysburg, Amherst, Temple, Denison, Howard, UT Austin, SUNY-Binghamton, Hamilton, George Washington, American, Indiana, SMU, James Madison, UF, and many more! University of Florida and many more
READY TO WRITE YOUR OWN SUCCESS STORY?