Greetings Students and Families!
I want to extend best wishes to everyone for a strong finish to the school year.  Whether you have a  few short weeks or nearly two full months remaining in your school calendar– all students enrolled in AP exams have the same exam schedule — which as you know from my most recent  newsletter has been revised to 
May 11 to 22
 — and with some interesting timezone challenges!. 
 My newsletter
 also outlined some important points about the content changes and implications for college admissions – including whether college credit may even be an option.
Students are taking redesigned exams at home (and if you're curious about the SAT/ACT revisions on the horizon- please read 
my blog on this topic here)
.
The College Board's decision to move forward and offer the exam preserves the opportunity to earn college credit and/or placement through student's AP scores.  As I've already noted in my earlier blog — many of the more selective colleges may not necessarily continue to award credit based on this year's revised format.  More likely – we will see an uptick in college-provided course placement exams for a few years.  Don't be annoyed about this change– it's important that students demonstrate proficiency before advancing to higher level coursework.
.
The revised AP exams begin in one week!
  Formats have changed as has content and you can review all of these changes at the College Board 
Here
:
You've learned much this school year and I encourage you to spend the balance of your time focusing on review of the topics you know best and carving out manageable time to tackle the topics that were a challenge perhaps as far back as September (perhaps forming peer-study groups or even retaining a tutor).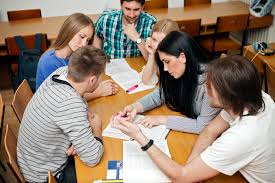 Some students inform me that the curriculum wasn't completed and some teachers didn't have time for review.  Please– I truly encourage you to bring your game face to the table!   The exams will take place and it's up to you to be prepared!  If you don't do as well as you might have done if circumstances in our world were different- it's ok too. Most educators are already referred to this year as the COVID-blip– transcripts will show P/F or even grades out of whack, test scores that are off sync (and a large number of colleges will not require SAT/ACT during the 2021 cycle – see my earlier 
blog
), extracurriculars that ended mid-year and yes– you may not do well on an AP exam.
***Remember, even if you're a junior getting ready to begin college applications–or a sophomore over a year away from that process– AP exams are NOT a required component of your college applications.  In contrast- SATII subject tests are often required or optional at test-flexible universities.  These shorter one-hour multiple choice exams will be available to all students in the fall.  More below on this point.
In short- if this isn't your finest hour- you just have to let it go and look forward!  The world is in an uncertain space– and no one should wonder if the exams of May 2020 changed the course of your life ahead–they won't!  That doesn't mean you don't give it your best try– you should always aim to do your best in every setting but know when to let things go.
While AP exam scores aren't a required element on college applications – the optional reporting of scores on your Common Application is an opportunity to demonstrate you've mastered materials and can even overshadow the high school transcript. AP exam scores level the playing field across students from a variety of public and private high schools. Thinking about this in another way- optional reporting that is left blank suggests to the admissions reader of your file that you did NOT do well on your exam.
In my earlier blog on all things "exams", I provide quite a bit of detail about exam requirements:
or click to view:
Exam preparation !
Point # 1- It's really true– being well rested can enhance your test-day performance.
Enjoy this video by Cornell Psychologist, Dr. James Maas
Best of luck on your exams.   Remember, if one exam doesn't go well, keep your focus on the next scheduled exam.
Reminder: SATII subject test registration will be open in the fall.
SATII Subject Test Registration Link

These one-hour long multiple choice exams are the "easier" version of materials mastered for your AP exams.  REGISTER FOR BOTH the MAY and JUNE test dates!
If you have finished pre-calculus, take the MATHIIC exam. If you're not a STEM focused student, Math IC is also a great option.
If you are taking AP BIO or AP CHEM-you should be taking the SATII Subject test in BIO or Chem
If you are taking AP World  or US- you should be taking the SATII Subject test.in World or US
If you are bi-lingual and can read and write in your native language-take the SATII language exam!  Depending on the depth of your language proficiency, you may also consider taking the AP exam as well.
***TIP!!  While you may not yet know the colleges you'll be applying to in your senior year, we do know that many of the most competitive institutions require SATII subject tests.  Also, some of the test-flexible universities will accept subject tests/AP exams in lieu of ACT/SAT1 scores (i.e. NYU).
TESTING requirements for all colleges can be located on the Admissions tab of a given college website.  Please don't be short-sighted– 9th, 10th grade students completing a content based AP class with a corresponding SATII subject test should take the exams while material in History or Science topics are "fresh".
A few last minute exam tips:
Reiterating: Cramming on your weaker topics is less effective than reinforcing the topics you know well.

You can become easily frustrated and waste valuable time trying to learn something new.

Use the time towards maintenance of your confidence of how much you know.

History exams – review your outlines for the finite number of anticipated short and long responses. (see grading rubrics below)
Science and math exams- review application of important formulae
If your teacher didn't share AP rubrics, you can Google grading rubrics and see previously graded AP exams.  This can be an eye-opener!

Here are a few of interest:

That said- these are rubrics for the traditional format- the 3-hour exam.  Given the revisions in content and coverage- the exam isn't "easier" –but different- and a wild unknown.  And for that– no one will fault you if you don't do as well as expected.   Some students and people thrive in uncertainty and others do not.  You've done your best and that is all that you can expect of yourself.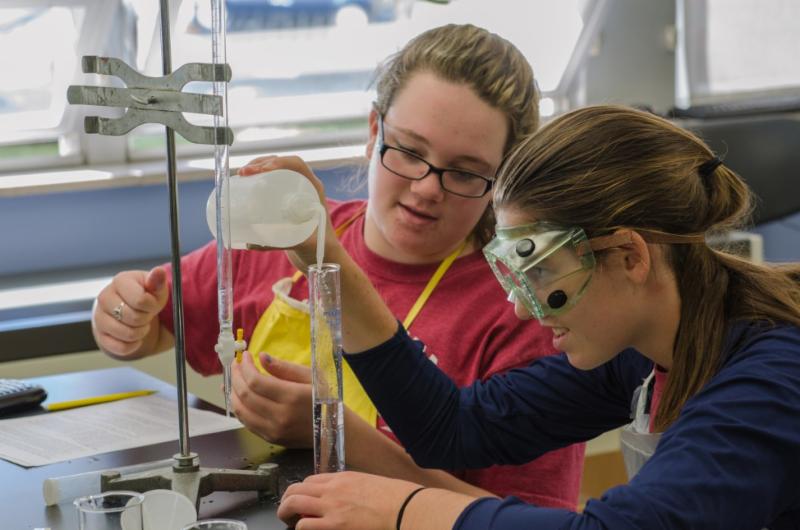 Scroll through the many helpful links to:
Change your calculator batteries!
The display of bright vibrant digits is refreshing.
Pack high energy protein snacks and
back-up pens and pencils to scribble on notepads for the exam — just as you would .under normal circumstances.
IF YOU ARE ILL or your ALLERGIES are overwhelming on the day of your scheduled AP exam, do NOT take the exam.  Illness includes "exhaustion", headaches, stomach cramps– truly please don't take AP exams if you don't have your "game face" on the morning of exam day!!!
YES there is even a set of make-up days in the odd world we are in – this year- it's in JUNE!
AP make-up days
June 1 to June 5
Please enjoy links to some of my recent newsletters:
It's Time for Reflections:  
YEAR-END EDUCATIONAL & COLLEGE PLANNING ASSESSMENT
As the end of the school year is within sight, I invite all students to reflect upon goals set in August.  Which of these were easily achievable?  Why?  What have you learned about yourself and how you approach learning and your time that works well and what will you change for the next academic year?
Parents, how have you changed as your student continues to develop their strengths and assume responsibility for outcomes?
Please reach out to schedule your end-of-year conference, we'll review your accomplishments both within and outside the classroom as well as identify opportunities for growth to realize personalized educational goals.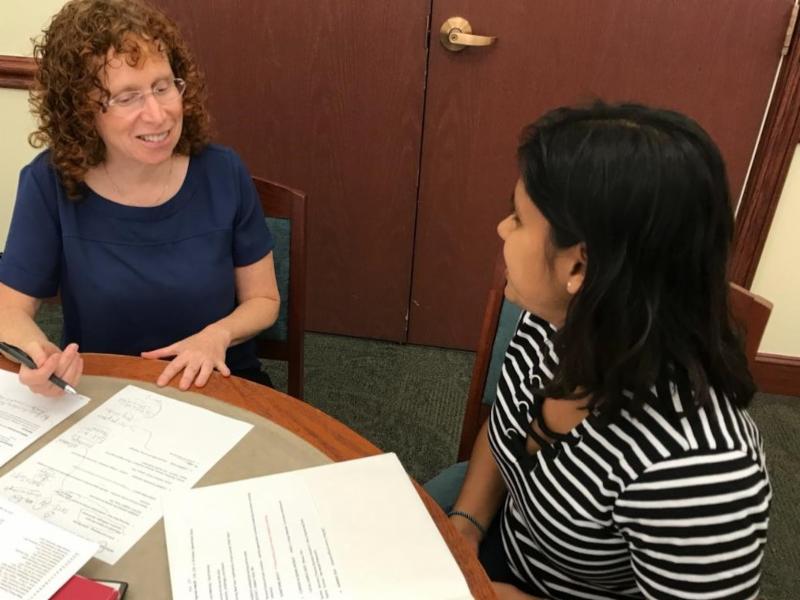 For those of you perfecting final papers and projects, keep in mind your best work may be suitable for submission to a variety of state and national essay competitions (and scholarship applications during the admissions cycle in your senior year). I look forward to discussing and reading any of your papers you would like to share. Please reach out to discuss whether you have any work in progress that is competition-worthy. Please don't under-estimate yourself! Competition venues are available in business, STEM, humanities, poetry, legal issues and more.
 WHAT's ON YOUR RADAR THIS SUMMER? You're home– perhaps you're going back into another set of online courses, or perhaps you are ready for a break. If you're a junior '21 – you have an amazing opportunity- finish your college apps this summer.
STRATEGIC EDUCATIONAL PLAN –
COMPLIMENTARY SUMMER PROJECTS
I am thrilled to again offer complimentary summer career and educational independent projects for 8th to 9th grade clients and new clients signing a Comprehensive package.
Summer Collegiate Programs: Congrats to all students accepted to in UF's Summer Science Research Program, Miami Scholars, FAU H20, Northwestern, Cornell, Oxford, Johns Hopkins, WUSTL, Carnegie Mellon, UF RISE, Penn, Boston, Syracuse, George Washington, Georgetown, Tulane, Drexel!

While these were just a few of the amazing pre-COVID summer plans of my students — now many are redesigned as "online" learning opportunities.  **** Please connect with the university to learn about the modality and instructional design BEFORE placing your deposit.  If in doubt– let's talk about the value of these programs?


Some students were to have traveled abroad to study, conduct internships and volunteer in in Europe, Africa and Central America.  While terribly disappointing- some settings are still possible to connect with the group of students who were going to join you.

Finally, many campers were moving into leadership roles as counselors — a capstone experience after a decade as a camper.  Will your camp help you design an experience to connect with campers remotely to continue within the community in a formal way?
Best Wishes for a strong finish to the school year!
Bonnie R. Rabin, Ph.D.
Educational and College Admissions Consultant
RECENT COLLEGE ACCEPTANCES
Congratulations to our clients!
Carnegie Mellon, Cornell, U. Michigan, Northwestern, Georgia Tech, University of North Carolina, Vassar, Bowdoin, Wellesley, Emory, U.Illinois, Notre Dame, NYU, Rice, University of Chicago, Washington University (WUSTL), Drexel, Tulane, Brown, Purdue, Swarthmore, SCAD, Ohio, Georgetown, Hamilton, Reed, Miami, Johns Hopkins, University of Florida, University of Arizona, Penn State, Villanova, Northeastern, SUNY-ESF, St. Johns, Embry-Riddle, Colgate, Fordham, Columbia, Barnard, Syracuse, Swarthmore, Pittsburgh, Dickinson, Colorado, Rensselaer Polytechnic Institute, Howard, Fordham, SUNY Stonybrook, Duke, Case Western, Rochester Institute of Technology, Parsons, Virginia Tech, Boston U., Hobart & William Smith, Claremont Mckenna, Davidson, Westpoint, Gettysburg, Amherst, Temple, Denison, Howard, UT Austin, SUNY-Binghamton, Hamilton, George Washington, American, Indiana, SMU, James Madison, UF, and many more!
WRITE YOUR SUCCESS STORY!
WRITER BLOCK COLLEGE APPLICATION & COLLEGE ESSAY WORKSHOP