Greetings Students and Parents,
Please join me in offering congratulations to all our graduating seniors ('19) and their families!! Bravo on your educational accomplishments and continued best wishes.  Juniors ('20) it's your turn to begin your college applications, but as everyone knows, the "process" started when you selected courses way back in 8th grade and continued with your participation in extracurricular pursuits throughout high school allowing you to discover and deepen your academic and personal interests.  Now it's time to share that information about yourself on your college applications.
 As I noted in my above-referenced blog posts,
Your transcript matters most in College Application Review!  The National Association for College Admission Counseling (NACAC) annual State of College Admissions report confirms (yet again) that universities continue to indicate that the high school transcript (your curriculum and GPA) is the single most important factor in the college admissions process.  If you feel interested in reading the entire report:
In many states, there are "Dual Enrollment" options available through both public and private colleges — these courses are offered both online and in face-to-face (traditional) classrooms.
Some of my current juniors have expressed an interest in Dual-Enrollment courses.
For those of you residing in Florida, you may be interested in the  University of Florida's course offerings and I share the link for your review:
Let's discuss whether Dual-Enrollment is right for you! 
In framing your choices, please begin by reviewing all the potential required and elective courses available to you through your high school.  If you are able to fill all your available spaces with challenging courses, that's what you should be doing.
If there are interesting electives offered at your local community college or even online at any collegiate institution (some do charge a reduced tuition fee to high school students), please connect with your high school guidance counselor and/or give me a shout out to explore how a specific course might fit into your strategic educational plan.  It's important to have very clear reasons for enrolling in any course, but especially an online course as these are not always reviewed favorably by admissions representatives at the most competitive colleges.
Please only consider courses that truly interest you and the opportunity to swap something out of your high school curriculum that is a more challenging or a more academically relevant options.  Above all, aim for something you cannot take at your high school. ****Taking a dual enrollment class isn't meant to serve as a substitution process. Your selected dual enrollment class is an enrichment opportunity.***
What that means, you shouldn't be avoiding your high school's chemistry teacher to  take chemistry at your local college– that is just a huge red flag in admissions, and will likely not be your best option.  In contrast, if you reside near a highly competitive university, yes, taking a class for credit, in lieu of an AP class can be educationally more rewarding (we haven't discussed cost).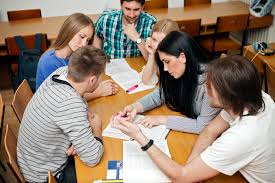 My earlier posts/newsletters discussed the "core curriculum" — a fairly identical approach to high school courses throughout the US– Mathematics, Science, English, Social Studies & Foreign Language. Your state's graduation requirements will vary- but 20 to 24 units is typically required.  While high schools offer special programs – there is a fairly straightforward and predictable path in these courses – the differences in level- regular/entry, honors or AP/AICE/IB.
College Admissions Planning considerations should keep you focused on enrolling in the most challenging classes your student can comfortably manage that allow every student to develop, deepen and sustain an emerging academic interest.  This is where the choice of electives is most important- including whether to enroll in a Dual Enrollment class.
Given my experience as a University Professor, please keep in mind, the most competitive colleges outside of your home state will not likely accept online credits as transfer classes,  and this is especially true for  STEM classes.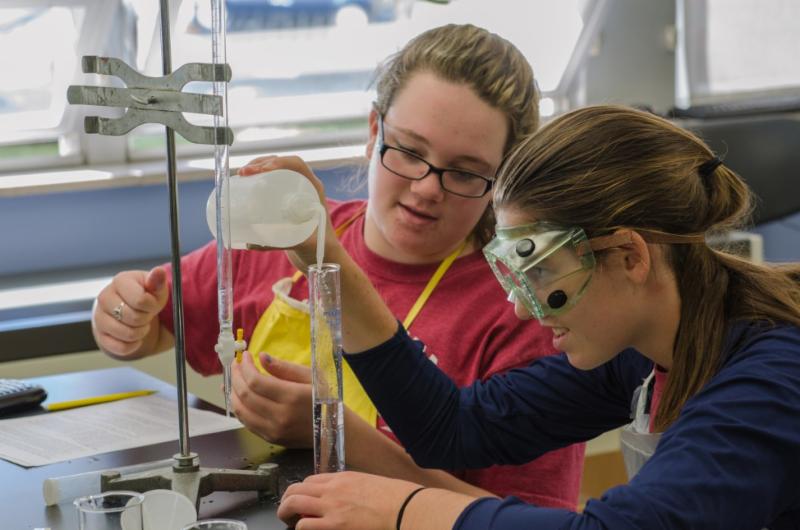 Taking a math or science class at a local community college not only will fall below the threshold for transfer credit, but the educational experience will fall short of what you will need to know to be well prepared for success in subsequent 200+ level STEM classes at most competitive undergraduate programs.
If you've exhausted your STEM options at your high school, there are some specific 200+ level classes in multivariate calculus, discrete mathematics and the next class in a sequence for Biology and Chemistry majors.  Need recommendations??ASK ME!!
If you don't see any courses of interest at the online dual enrollment course links within your state, please contact me to discuss some other competitive online programs available to high school students.
For rising sophomores and juniors, I often hear how Dual-Enrollment is an opportunity to increase your high school weighted GPA.  The more important reason for taking a class is to possibly introduce you to some interesting subject matter not offered at your high school.
For students with GPAs under the target GPA that may be needed to gain a spot at your state's public flagship college, Dual Enrollment does indeed offer an opportunity to slightly increase your chances of admission to your state's public university by raising your GPA.  That said, to 
"artificially inflate" your GPA in non-core courses through dual enrollment is an approach that is transparent and may backfire.
 Competitive colleges will very likely remove some of these classes and recalculate your GPA excluding some of your DE courses.  So please, be careful about what you've selected as the classes may have no bearing on your GPA from a college admissions review. Moreover, these classes are often viewed as a less than authentic interest in learning something new but rather an attempt to pad your GPA..
If you have any lingering questions on the 2019-20 course selections, let's discuss!
Again, please don't use Dual Enrollment as a way to replace a course at your high school, or to artificially bump your weighted GPA– as these choices can adversely impact not only the quality of your education but the authenticity of your application in the more competitive venues.  Don't raise a red flag unnecessarily.
Best Wishes for a strong finish to the school year!
Bonnie R. Rabin, Ph.D.
Educational and College Admissions Consultant
561.509.0021
Bonnie R. Rabin, Ph.D.
guides her clients to define and realize educational and career goals.
With over thirty years of experience as a university professor, admissions committee member and HR Consultant, you're invited to leverage her extensive knowledge of university curricula and career opportunities.
College Admissions & Academic Advising  
Congrats!!!  A SAMPLE of of recent Acceptances Include:
Carnegie Mellon,Brown, Cornell, Georgia Tech (Engineering, Bio-Chem), NYU, WUSTL, Reed, Michigan (Engineering & Other majors), U.Illinois (Engineering & Others), Boston U., UNC, Notre Dame, Miami, Dartmouth, Duke, SCAD, Tulane, Drexel Honors, Parsons, Berklee College of Music, U.Arizona, Penn State, UT Austin, Pittsburgh, SUNY Stonybrook, RIT, FSU, UCF, plus many more…