Greetings High School Students and Families- and Especially Juniors – Class of 2021!
The Common App Prompts for 2020-21 are Unchanged
The Common Application has announced that the Core College Essay-or Personal Statement prompts for the 2020-21 college admissions season will be the same for the fourth year in a row.
This is great news giving juniors("21) ready to begin their college applications – and if you attend my June College Application Writers'  Block Workshop—you'll have completed your core essay before summer!  Doing so can reduce much of the unnecessary stress some families experience over the college admissions and college application process.   That said, there's much more to consider beyond the college application—including finalizing your balanced college list, eploring majors, finding a campus "fit" and college campus visits are discussed in other blogs.
While I encourage students to begin brainstorming ideas for  for  their college application essays,  juniors should be focused on other important tasks including academic performance, managing and excelling in extracurriculars, test prep, preparing for AP exams,  and meeting with your college counselor to build your balanced list of colleges.   Time permitting- consider campus visits.
The Common App essay prompts for 2020-21:
Some students have a background, identity, interest, or talent that is so meaningful they believe their application would be incomplete without it. If this sounds like you, then please share your story.
The lessons we take from obstacles we encounter can be fundamental to later success. Recount a time when you faced a challenge, setback, or failure. How did it affect you, and what did you learn from the experience?
Reflect on a time when you questioned or challenged a belief or idea. What prompted your thinking? What was the outcome?
Describe a problem you've solved or a problem you'd like to solve. It can be an intellectual challenge, a research query, an ethical dilemma – anything that is of personal importance, no matter the scale. Explain its significance to you and what steps you took or could be taken to identify a solution.
Discuss an accomplishment, event, or realization that sparked a period of personal growth and a new understanding of yourself or others.
Describe a topic, idea, or concept you find so engaging that it makes you lose all track of time. Why does it captivate you? What or who do you turn to when you want to learn more?
Share an essay on any topic of your choice. It can be one you've already written, one that responds to a different prompt, or one of your own design.
While students don't need to be even thinking about writingtheir college essay in 8th or even 10th grades, I encourage everyone to begin implementing a student-led path of exploration of both personal and academic pursuits throughout middle and high school.
Transformative experiences both within and outside the classroom uniquely shape each young adult's academic and personal identity. Experiences connecting with family and members of "communities" help our young adults embrace introspection – where young adults  learn how to leverage their strengths to find their place in the world.  These same experiences are also the basis for the college essay(s) students will write during the college admissions application process (at the end of their junior year/start of senior year) providing readers of their college application with information that reveals who each student has become –and, in particular– the potential impact each young adult may have on a college campus and as a potential alum!
But most important, pre-college experiences build confidence, motivation and better prepare each student for a seamless transition to the undergraduate experience – academic and personal success throughout high school and beyond.
What's your Educational & College Admissions Plan?
Are you on target?
Juniors – ARE YOU READY FOR COLLEGE APPLICATION SEASON AND WRITING YOUR COLLEGE ESSAYS?
TIPS for College Admissions SUCCESS! 
UNIQUE PRESENTATION MATTERS!! 
This blog  tells you more about your core college application essays — please stay tuned for more about college specific prompts.
Whether you live in 
Boca Raton, Florida
,  New York City, or near the front range of Colorado in
Boulder
or
Denver —
two of the most important ways in which you'll distinguish yourself on your college application from your equally qualified peers are your extracurricular activities (including honors and awards earned) and the content of your college application essay(s). Essays should reveal your strengths, passions and how you connect to others by sharing your experiences in a heartfelt and authentic essay.
Recognize that for each university, there are more qualified applicants than there are available spaces in the freshman class.  A very large percentage of students have equivalent academic credentials including the appropriate/recommended high school curriculum and G.P.A., interesting and relevant extracurricular experiences, strong teacher recommendations and solid standardized test scores.
With acceptance rates in the single digits in the most selective undergraduate degree programs and your chances of acceptance at state flagship schools hovering at less than 50%, how do you make a difference and receive a college admissions acceptance letter?!  
(Learn More: Read the Myth of Acceptance Rates)
YOUR COLLEGE ADMISSIONS ESSAYS!
YOU SAID ESSAYS – How many essays are there exactly?
The short answer – there is at least one college application essay and for most colleges, there are as many as seven required responses to college-specific essay prompts!! Yes, you read that right!
THERE ARE TWO TYPE OF ESSAYS:
COMMON/COALITION APPLICATION CORE ESSAY (650 WORDS)
and
COLLEGE SPECIFIC SUPPLEMENTAL ESSAYS (VARYING IN LENGTH: 150 TO 800 WORDS – AS FEW AS ONE AND AS MANY AS SEVEN ADDITIONAL PROMPTS).
Let's discuss the differences and how to tackle your essay(s).  Even at one-essay only colleges, there will often be a supplemental essay to receive consideration for Honors programs and/or academic scholarships.
THE COLLEGE ADMISSIONS CORE ESSAY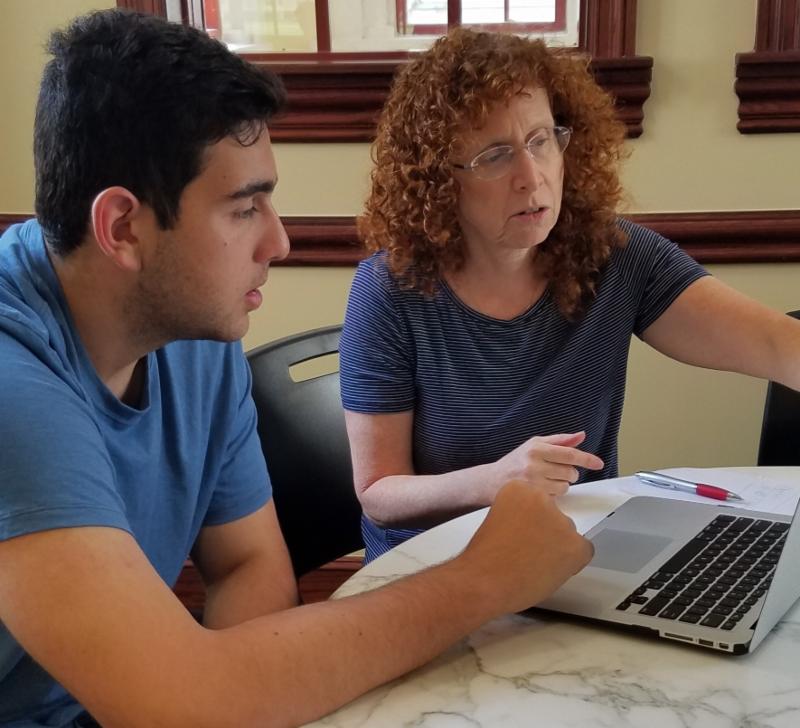 Whether your application is being submitted through the Common App or Coalition portals, nearly every college will require a version of a "Core" essay  (prompts above) providing the student with an opportunity to reveal and share information that isn't submitted elsewhere in your application materials.
The admissions essay is a very critical component of your application as it allows you to distinguish yourself from other students and to introduce yourself to the admissions committee. It is how to share and highlight your unique strengths and experiences in a way that your transcript and test scores cannot fully illuminate.
In my decades of experience reviewing numerous undergraduate and graduate applications as a university faculty admissions representative, I can attest to the fact that the content of your essay is often the deciding factor in being admitted, everything else being equal!
A good essay provides readers with a clear understanding of how your experiences have shaped your view of communities and your potential to have an impact on others. The essay is NOT an annotated resume nor an opportunity to restate the materials already noted on the important 'Activities" section of the Common and Coalition Application.
Your essay is an invitation to tell a personal story that allows the reader to infer important personal characteristics about you based on the anecdotes and experiences you shared. Aim to showcase your personal interests and strengths, your character, your personality all by telling a story in an authentic and heartfelt way about people you've met, experiences you've enjoyed, and lessons earned.
I ask my clients to begin by thinking of experiences that may have brought humor, happiness or even sadness into their lives. The things you remember most are those that shape you – they make you laugh, cry, they are worth sharing because they tell a story that defines you and provides insights about where you want to go with an emphasis on what you hope to achieve during your collegiate experience.
Above all, connections you've made with real people – people you helped in volunteer work, teammates you inspired or who inspired you, family members who influenced you or friends, teachers and coaches who helped shape your values are all opportunities to reveal how you interact with others.
Admissions representative are forming a freshman class and while your transcript and test scores are predictors of your ability to succeed academically, your essay is necessary to determine how you as an individual add to the freshman class. Are you a community member ready to contribute to a vibrant global campus community?
Please be on the lock out for my blog on  College Specific Supplemental Essays and Your Activities Resume.
Check Back as these essay prompts change frequently.  For example, the University of Chicago solicits its prompts from currently enrolled undergraduates, Princeton often changes its quotes and so forth.
Are you on target? What's you college admissions plan?
In addition to helping with college essays,  College Advisor Bonnie Rabin, PhD works with students of all academic levels and interests to select an appropriate list of courses,  balance extracurricular experiences, select and apply to collegiate summer programs, plan your SAT/ACT strategy, and guide you through all aspects of your college applications- For more information about my educational approach and services- -please click to schedule an introductory conversation.
Congrats!!!  A SAMPLE of of recent College Acceptances Include:
Carnegie Mellon,Brown, Cornell, Georgia Tech (Engineering, Bio-Chem), NYU, Bowdoin, WUSTL, Reed, Michigan (Engineering & Other majors), U.Illinois (Engineering & Others), Boston U., UNC, Notre Dame, Miami, Dartmouth, Duke, SCAD, Tulane, Drexel Honors, Parsons, Berklee College of Music, U.Arizona, Penn State, UT Austin, Pittsburgh, SUNY Stonybrook, RIT, UF, plus many more…
My students include aspiring STEM, Business, Pre-Med, Pre-Law, Visual & Performing Arts & Humanities majors
Juniors (2021) – Attend our JUNE WRITERS' BLOCK COLLEGE ESSAY WORKSHOP –
Followed by our Fall Sunday Series
Small group – supportive setting. One-on-one personal essay writing conferences
— Students stay on target when they set aside dedicated time to work on their essays and applications in a small group supportive settings – with one-on-one personal writing conferences.

  
Have an awesome day!
Bonnie R. Rabin, Ph.D.
Educational and College Admissions Consultant
South Florida 561.509.0021    Click to View our 
Boca Raton Location
Boulder and Metro Denver Colorado 720.737.9944    Click to view Our 
Boulder
and 
Metro Denver
 Locations
Nationwide  833.MY.ESSAY
Is Your High School Student on Target- Curious, Independent?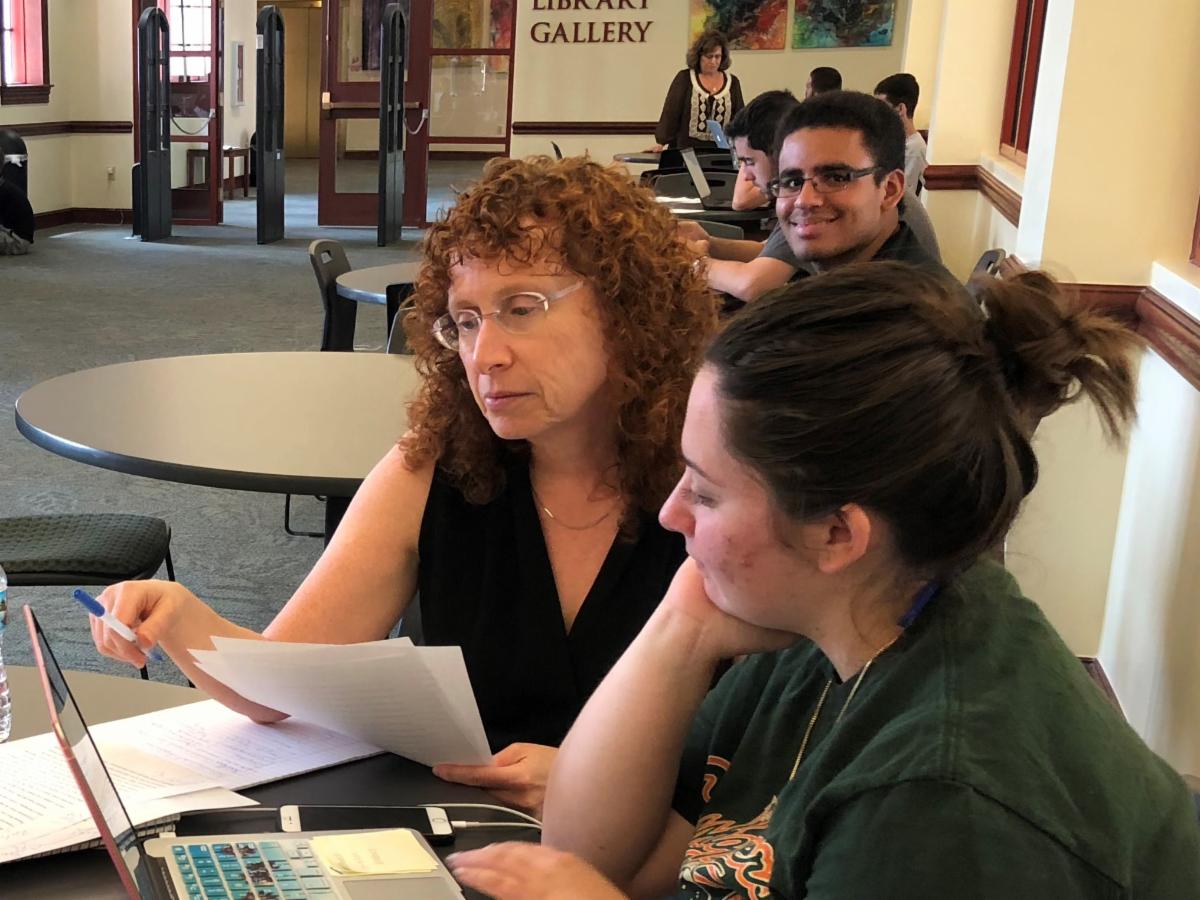 Discover and Explore College Advisor
Bonnie R. Rabin, Ph.D.
Guiding her clients to define and realize educational and career goals.
With over thirty years experience as a university professor and admissions committee member, you're invited to leverage her extensive knowledge of university curricula and career opportunities.
Be inspired!
Pre-College Academic Advising!
Congrats!!!  A SAMPLE of our 2020 College Acceptances Include:
Cornell, Boston, Carnegie Mellon, NYU, WUSTL, U Michigan (Engineering & Other majors), University of Illinois (Engineering & Others), Miami, Dartmouth, Brown, SCAD, Tulane, Drexel Honors, Parsons, Berklee College of Music, UArizona, Penn State, UT Austin, Pittsburgh, SUNY Stonybrook, RIT, FSU, UCF, FAU plus many more…