Tips for Parents and Students!
Can You Be As Powerful as a Hurricane?!!
Greetings!!
First and foremost, please be safe and check on your neighbors who may be in need of your help.
My Florida and Midwest clients have been back to school a few weeks and the students in the Northeast are getting ready to begin the academic year this coming week. With the long holiday weekend ahead- these additional days are a good time to complete summer assignments, prepare for SATII subject tests or simply catch up on some sleep.  Seniors- this is the weekend to get the job done– the job you may have been avoiding!
What can you accomplish this holiday weekend?! PLENTY!! 
Freshman, Sophomores, Juniors-–  Have you set goals for the year? Have you reflected on what you would like to improve upon from the previous year? Are your courses providing an appropriate challenge without overextending your reach?
Please give me a call over the next few days to update me on classes, new activities, initial college research (especially Juniors!!!) and your test preparation (If you haven't already done so, please order your AP and SAT II subject test review books!).  Let's also review some strategies for your more challenging classes.
THIS WEEKEND: Test yourself— how well do you know what you've learned so far? Can you answer AP questions on topics covered in the past few weeks?  This is a great time to rethink/ tweek how you are learning materials in AP classes. Set up a regular schedule of ongoing prep for your spring AP and SATII subject tests–buy your review books NOW.
Although early in the school year, I recommend forming  STUDY GROUPS.  Collaborative learning is essential to survive some of the more challenging majors and competitive colleges on many of your radars. STEM students- expect you'll spend all your undergraduate years engaged in collaborative learning– why not start the process during high school?
Fall is College Fair season!   
Sophomores and Juniors– If you haven't already done so – please aim to attend at least one college fair this year. One of the key tasks during the sophomore and especially the junior year, is to actively engage in your college research including focusing on majors you may have overlooked that are a potential great fit.
There are hundreds of college majors – many with exciting learning opportunities leading to meaningful careers.   What's in your path? 
CLICK TO BUILD YOUR COLLEGE PLAN
THIS WEEKEND-– Find an extra hour to visit the website of a college you have considered and visit the web page of two majors you have never heard of (I've mentioned this a few times) that might be inviting. Current clients- I know I've suggested a few non-traditional options to everyone.  GO SHOPPING!
Already think you know what you plan to major in ?–Do some research.  What's the latest industry and research trends?  Find your specific question- the one that screams- that's ME!
Some college fairs taking place in South Florida, include:
Annual College Fair at Boca Raton Community High School on 
Tuesday October 15 from 6 to 8 p.m.              
Palm Beach Fair Grounds
Wednesday October 23  from 6 to 8 p.m.
 Please stop at my booth either night to say hello!
Sophomores and juniors – We will soon begin exploring some potential summer programs.
IT SHOULDN'T TAKE A HURRICANE TO FINISH YOUR COLLEGE APPLICATIONs!
SENIORs — 3 Days Ahead– 
25 extra free hours just landed on your calendar! SMILE!!
THIS WEEKEND:
ESSAYs!! Please reach out if you are stuck- lost steam – call me! Unless you've lost your internet connection and power- I hope to see the next version of your essay sometime this weekend.
Please charge your computer ! 
1) If your college list has been finalized, please use this weekend to send official high school transcripts  following instructions at college websites.  
If standardized testing is complete, please send test scores as required by your colleges. Some colleges require all scores. 
2) By now, everyone has confirmed which teachers will be writing  letters of recommendation.
You can facilitate the process by providing a packet of information to your teacher(s) including a list of your colleges and your intended major area of study, your activities resume and if complete, a copy of your college essay(s).
Most of you have already done so- but if not- this is also something to accomplish this weekend.
Overlook my earlier resource on this topic? Please ask for a client-only set of tips.
3) Parents and students should secure their unique FAFSA IDs.  Parents in traditional and unique family situations are encouraged to begin working with me on FAFSA, CSS Profile and college specific financial aid forms in later in October/November.  
Men over 18- Register for selective service- a requirement for federal financial aid. 
4) Review the admissions websites and if interviews  
are required or optional– schedule yours ASAP as spaces fill. Please contact me to schedule  your mock interview!
5) College Overnight visits.  This is especially important if you're planning to apply Early Decision.
If you need suggestions for programs targeting women or diversity weekends, reach out- many are actually free of charge- -but a competitive application is required.
Essays !!!!  Continue your work on your Core and any college specific supplemental prompts to best showcase your "uniqueness" and academic strengths:   Link to my latest blog at top of this newsletter. 
Again- be safe.  Unless power is lost– I am a phone call or SKYPE call away!  Seniors applying to Florida Colleges-  I am making appointments most of this weekend to help with final questions.  If both your core and supplemental essay prompts are complete- let's submit all your safety colleges and public within-state universities ASAP.
SUCCESS — 2019-20!
I remind all students about  how important it is to extend the summer program energy into the fall semester and together we've been setting plans for off-campus extracurricular activities that will continue to ignite both an intellectual passion and bring balance to the high school experience.
As regular readers of my newsletters know, I continue to emphasize how high school is a time for exploration and a time to deepen a love of learning while finding a personal style of time management that will continue into the undergraduate experience.  For parents, it can be difficult to let go of expectations that teens approach "work" the same we do with twenty and even thirty more years of experience. My previous newsletter  earlier this summer on 
"Building Independence"
 is one you will enjoy.
Previous readers of my newsletters know that helping students become intrinsically motivated bringing a  passion and energy to learning is exactly what parents and educators aim to inspire in all our students.
Finding meaningful connections within a "community" is essential for a student to become intrinsically motivated and passionate about learning!
(Emory bound senior in your household? -That's the subject of one of this year's essay topics– "What motivates you to learn!?").
There's no place like home.  Where is your academic home?!  That is your path to success!
What are your student's academic and social goals this year?
What motivates your student? Successful students are intrinsically motivated!
What positive and welcomed steps can parents take to help students remain motivated towards goals?
Success begins with a student-led Strategic Educational  & College Admissions Plan with actionable items!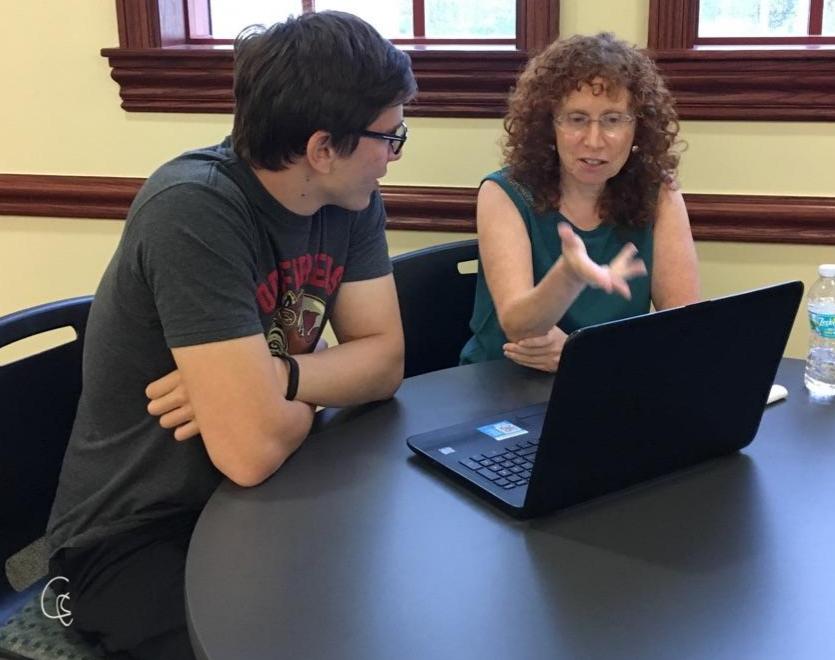 It's not too early (Freshman) or too late (Seniors) to set goals, build solid time management and learning strategies and discover a hidden academic strength. I invite you to learn more about my role in helping to build your student's EDUCATIONAL and COLLEGE ADMISSIONS PLAN for SUCCESS.
 I wish all students a peaceful and successful 2019-20 academic year.
To those in the path of the storm- be safe and please be mindful of your neighbors who may be in need of assistance.
Warm regards,
Bonnie R. Rabin, PhD
Educational & College Admissions Consultant
Professor Emeritus & Cornell University South Florida Alumni Representative
561.509.0021  or 833.MY.ESSAY
Congrats!!!  A SAMPLE of of recent College Acceptances Include:
Carnegie Mellon,Brown, Cornell, Georgia Tech (Engineering, Bio-Chem), NYU, Bowdoin, WUSTL, Reed, Michigan (Engineering & Other majors), U.Illinois (Engineering & Others), Boston U., UNC, Notre Dame, Miami, Dartmouth, Duke, SCAD, Tulane, Drexel Honors, Parsons, Berklee College of Music, U.Arizona, Penn State, UT Austin, Pittsburgh, SUNY Stonybrook, RIT, UF, plus many more…
My students include aspiring STEM, Business, Pre-Med, Pre-Law, Visual & Performing Arts & Humanities majors