Greetings Students and Families,
We are zooming along in the second-semester and it's the perfect time for a check-up  – Planning Courses, Exploring Summer Opportunities, Confirming Testing Schedules, Planning Virtual College Campus Visits, Thinking about Majors & College "Fit" – Speak with College Advisor  Bonnie R. Rabin, PhD –   
I want to again emphasize the value to all students of embracing and engaging in discovery beyond the classroom and to avoid following the crowd.  I invite you watch or listen.
As parents, we want nothing more than for our teens to be joyful and confident.  Yet sometimes teens (and parents too) become stressed as the demands of a busy academic and extracurricular calendar can become overwhelming.   Please, keep the focus on point:  LEARNING and  EXPLORATION!!  Confident teens engage in discovery guided by their intuition.  It's inappropriate to be guided by a misguided thought: "will that look good on my college application"– the gift of time should never be misused.  
This is often a busy time of year for my practice serving families of students in all academic levels and majors, as I receive phone calls from new families grades 7 to 11 just starting their Educational Planning process.   There is a bit of concern over summer plans,   next year's courses and college admissions and college applications can take on a sense of urgency for juniors.  That said– once you embrace the reality that there's truly no life-changing choices that can be made in high school – and that every student will enroll in a quality post-secondary educational setting — you will begin to feel a ton lighter.  That said,
It is never too early to begin taking steps to ensure your student has a long-term strategic educational plan fostering a love of learning, building solid time management skills and establishing a directed path towards the undergraduate experience
College Planning: Benefits of Starting Early!
CHANCES OF COLLEGE ACCEPTANCE??
During initial phone conversations and meetings, I field many questions  and misconceptions about course planning (AP/AICE/IB/Dual Enrollment) and financial aid /scholarships.  Some parents ask me straight away about their student's "CHANCES" of acceptance to the Ivy League and/or their state's public university Flagship: University of Florida, SUNY, UC Boulder, the University of Michigan @ Ann Arbor, etc.
I can guarantee you that there's no magic formula for being accepted into a selective university, and any college advisor two tells you otherwise is being less than authentic with you.  I can guarantee you that building a Strategic Educational & College Admissions Plan as early as eighth grade will greatly increase the likelihood of a student who is intrinsically motivated and prepared for academic success.   Students with goals and dreams are better students and live their high school years with a greater ease than those who haven't set some objectives.
Each May, I update my blog entitled: THE MYTHS of ACCEPTANCE RATES where  you can read about acceptance rates at a about a hundred campuses and my thoughts on how / why these percentages should NOT be of concern to you.
As noted, I'm often asked to bring out my crystal ball and inform anxious parents of "chances"- If I had clairvoyant talents, I would use them to make the world a better place for all citizens. I don't own anything remotely resembling a crystal ball, but rather than make "predictions", I will leverage my thirty years of university experience to guide your student and build a plan for academic success comprised of solid learning strategies, appropriate coursework and engaging extracurricular pursuits to uncover a passion for an academic path.
THIS WEEK I want to talk about increasing your chances of admissions through competitions.  "Competition" is not a word to "scare" anyone- the sea of events that students across all academic disciplines and abilities is vast – jump in! (Some even have monetary awards).  While each student's curriculum and GPA  are still the single most significant factor in the college admissions process, a student can differentiate herself from other seemingly well-qualified applicants through competition that enriches the high school experience.
College Application Tips: What do Admissions Reps Consider?
If you're still curious about CHANCES….. and you cannot wait for my May newsletter….
Where can I review results or profiles of accepted students?
A virtual tunnel to the center of the earth for  anxious parents and student awaits you at Talk.collegeconfidential.com
There are literally tens of thousands of discussion threads on this webpage – some threads are exceptionally informative, but like Wikipedia- lots of speculation from well-meaning people with too much time on their hands!
Nonetheless, you can read "Official Results Threads" :
Google: Talk College Confidential  Official Results Thread Class of 2022  INSERT: MY DREAM UNIVERSITY
WHY LEAVE YOUR STUDENT'S COLLEGE PLANNING TO CHANCE?!!!
 Your "Mid-Year Assessment" provides a valuable initial step to creating your strategic educational plan and more clearly understanding the role of high school for subsequent academic and personal success.
COMPETITIONS increase your chances of college acceptances!!
Again,   I've highlighted how important it can be for each student to discover a
research "niche" or a personal interest–
In all my newsletters,  I emphasize the importance of young adults discovering their passion– perhaps even connecting to an academic strength.
Many earlier newsletters provided suggestions about how to engage in EXPLORATION and DISCOVERY!!
What is your student passionate about?  Now is the time for discovery!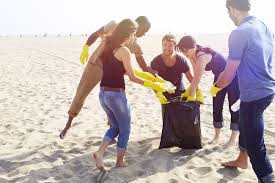 Your Educational and College Admissions Plan is much more than a set of relevant and manageable courses.
A plan must also balance academic experiences with meaningful student selected extracurricular activities leading to confident, mature, self-directed and grounded young adults. 
STEM, BUSINESS, FILM, PROJECT BASED and ESSAY COMPETITIONS
Essay competitions and contests abound across many fields – STEM, Business, Humanities and the "Arts".  Some include financial awards- but the primary reason to compete is the opportunity to learn more about your interests and add to your activities resume.  Participation is just as rewarding as winning any of these amazing contests. A great essay can be part of your college application showcase as well.
I know- this is one more thing- but if you love to compete, your resume a bit short- or you just want one more thing to do please check some of these links.   Your "competition" extends far beyond the peers at your current high school- this in and of itself is a valuable lesson to appreciate and I encourage everyone to give this idea some serious thought.
Here's a sample of some of my picks for this year. I have many more to suggest based on your student's needs.  This list was personally curated by me – it's not a list obtained by a routine google search.  Our team is here to assist you with all your essays- brainstorming content, polishing finished pieces and pushing you way outside your comfort zone to create some amazing work.
Everyone on my team is a former educator – middle, high school and at the collegiate level- and we've all graded great to awful papers (sorry).  If you can take the constructive critique – we'll work with you start to finish to submit to any of these competitions that may be on your radar.
INTERESTING ESSAY CONTESTS – No particular order – and many more…
Let me customize your plan!
Looking for a way to challenge your skills, inspire growth in yourself, and motivation to try your hardest? Check out this list of contests and competitions that might help you do just that!
Overall
Association for Women in Mathematics
Overall
ART and MUSIC
STEM Competitions (and some photography/film)
Writing
Business, Humanities and Social Science Awards
FILM
Have an awesome day!
Bonnie R. Rabin, Ph.D.
Educational and College Admissions Consultant
South Florida 561.509.0021    Click to View our
Boca Raton Location
Boulder and Metro Denver Colorado 720.737.9944    Click to view Our
Boulder
and
Metro Denver
Locations
Nationwide  833.MY.ESSAY
Is Your High School Student on Target- Curious, Independent?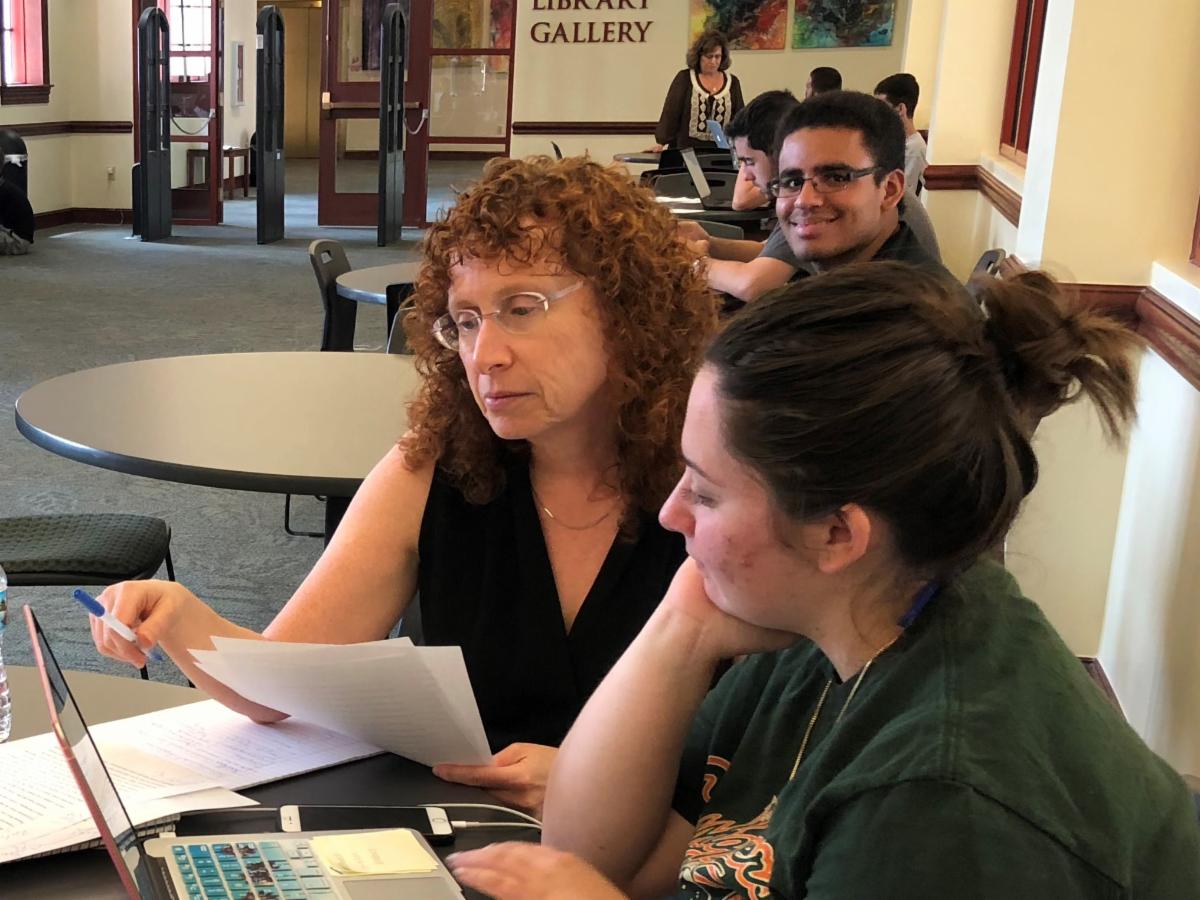 Discover and Explore College Advisor
Bonnie R. Rabin, Ph.D.
Guiding her clients to define and realize educational and career goals.
With over thirty years experience as a university professor and admissions committee member, you're invited to leverage her extensive knowledge of university curricula and career opportunities.
Be inspired!
Pre-College Academic Advising!
Congrats!!!  A SAMPLE of our Recent College Acceptances Include:
Congrats!!! A SAMPLE of our recent College Acceptances Include:
UC Berkeley, Carnegie Mellon, UPenn, Princeton, Cornell, U. Michigan, Northwestern, Georgia Tech, Barnard, Columbia, Smith, Stanford, University of North Carolina, Vassar, Brown, Bowdoin, Wellesley, USC, Emory, U.Illinois, Notre Dame, NYU, Rice, University of Chicago, Washington University (WUSTL), Drexel, Tulane, London School of Economics, Purdue, Swarthmore, SCAD, Ohio, Georgetown, Hamilton, Reed, Miami, Johns Hopkins, University of Florida, University of Arizona, Penn State, Villanova, Northeastern, SUNY-ESF, St. Johns, Embry-Riddle, Colgate, Fordham, Columbia, Barnard, Syracuse, Swarthmore, Pittsburgh, Dickinson, Colorado, Rensselaer Polytechnic Institute, Howard, Fordham, SUNY Stonybrook, Duke, Case Western, Rochester Institute of Technology, Parsons, Virginia Tech, Boston U., Hobart & William Smith, Claremont Mckenna, Davidson, Westpoint, Gettysburg, Amherst, Temple, Denison, Howard, UT Austin, SUNY-Binghamton, Hamilton, George Washington, American, Indiana, SMU, James Madison, and many more!…
WRITE YOUR STORY!