Greetings,
Somewhere in your college planning you  may have concluded you're ineligible for financial aid but hopefully appreciate the practice of "tuition discounting" – a different version of scholarships.
In this blog series I'll help you determine your eligibility by exploring the non-binding FAFSA4CASTER tool to estimate your family's" Estimated Family Contribution" — a calculation determined by the parents' and student's income and assets.   For those families having an EFC at or about the "Cost of Attendance" – there are remain many options for merit-based (as opposed to need-based) assistance. The earlier a student builds a college plan – the more likely the student will become a recipient of scholarships.
SCHOLARSHIPS
Here are just some of my favorite sources of scholarships and scholarship search engines.
Institutional vs. PRIVATELY FUNDED SCHOLARSHIPS
Most privately provided scholarship applications occur later in the senior year- a few exceptions.  The likelihood of earning a private scholarship is very low.  Your best and quite realistic chances of scholarships are again to target universities known for discounting tuition to students that are ABOVE the average applicant.  Be a recruitment target – be wanted- that's where the money is.  How "selective" a university do you want to attend and how much less selective will your preferences tolerate in order to earn scholarship funding?  We will look at your specific post-graduate plans- career opportunities, internships, graduate and professional schools- and what type of education is possible at every college on your radar- whether the cost is full price ($60-75k) or at a deep discount.
A number of privately funded merit-based scholarships are also need-based, including the prestigious QUESTBRIDGE  full scholarship for students with demonstrated financial need and outstanding academic achievements.
Low income families are encouraged to explore Questbridge. Applications begin during the Junior year!!
There are scholarships for a variety of majors and these are VERY competitive.
Ron Brown Scholarship is an example of a private scholarship.
Some competitive colleges offering  full-rides include Penn State, Miami, Boston, WUSTL, Emory, Vanderbilt, NYU, Northeastern, Pittburgh, Drexel, Syracuse
The chances of receiving a lucrative scholarship increase with higher GPA and demonstrated research/competition in your intended field of study.
Earning a 4.0 GPA is impressive but insufficient to earn  prestigious merit based awards!  Scholarships are given to students with impressive accomplishments both within and outside the classroom.
$$$ MY FAVORITE SOURCES $$$
At no time should you pay anyone to find you a scholarship or submit your FAFSA for you.
SEARCH ENGINES:
Fastweb   is a powerful search engine and you can explore by ethnicity, religion, gender, and combine personal those attributes with intended major, sports, location, community service, etc.  IT IS FREE- -Again, please don't fall for a scam – no one can find you or guarantee you a scholarship– RUN RUN RUN away from services that say they can help you pay for college.  BOLOGNA!
"Niche" based—Use Google by ethnicity, gender and intended major.  For example, if you are an aspiring finance major, nearly every large national bank and brokerage house offers scholarships.  The same is true for chemists, engineers, computer scientists, journalists, etc.  Many government agencies including the FDA, NASA, NSA and State Department offer undergraduate scholarships!
ORGANIZATIONS
Hispanic National College Fund
Charities you/family are active participants over the long term?  Your House of Worship?
Many scholarships are offered to current undergraduates.  If you anticipate a significant amount of AP credits, you may qualify for these awards as your status upon enrolling may be "sophomore".  CHECK CHECK CHECK the financial aid and scholarship pages of universities that you've applied to- they have a really comprehensive listing of external scholarships — for example: University of Michigan
Students can and are encouraged to join professional organizations in their intended field.  For example, the National Society of Black Engineers, Society of Women Engineers, Association for Finance Professionals, etc. all offer student memberships and undergraduate scholarships.
SOME SPECIFIC SCHOLARSHIPS
You'll have been notified if your school nominated you for any of these- but the chances again are very very slim – high schools like you to apply- but there are few recipients. I'll tell you realistically if your chances are good but of course work with you to submit to all of these if you are nominated.
COLLEGE SPECIFIC  – Miss an email- you're toast!
Read all emails from all colleges as you may be notified of selection for an internal scholarship that requires additional essays and other supporting materials.   You need to check and respond to those emails. After you've applied- you may be notified that you are candidate for a scholarship- but prompt responses are necessary and often this includes additional materials.
For example – Here are a range of colleges offering highly competitive merit based scholarships unrelated to financial aid
CLICK: Vanderbilt Internal Merit Based Scholarship
CLICK Boston University Merit Based Scholarships
CLICK WUSTL Merit Based Scholarships
CLICK EMORY Scholars Program
CLICK Drexel Merit Based Scholarships
CLICK University of Maryland Presidential Scholarship
COLLEGE PLANNING AND FINANCIAL AID:
The process to file a FAFSA and CSS Profile is late fall of the Senior Year– But being prepared for what's ahead can help ease any unnecessary concerns about the process itself and the outcomes.
My conversations with families on selecting colleges, including whether to apply ED/EA and the discussion over public vs. private universities have shaped each student's final list of colleges– a balance between academics, social and financial considerations.  Every student should have a healthy mix of reach colleges and financial-safeties.    No student should apply to any university that they wouldn't be absolutely thrilled to attend and/or that a family simply cannot afford.  Your college list is strategic – creating opportunities to leverage up your financial aid awards later this spring.
RECAP – Actionable Items.
0- Experiment in the estimating tool at www.fafsa4caster.gov and know your EFC.  Determine if the EFC is within reach.  Determine whether that EFC would be "comfortable" for the University of "X"  vs. "Y" or if not, whether you'd be comfortable attending the "university of Z" if it costa you less than your EFC.  How does all this factor in relative to the most likely public university acceptance at a cost higher or lower than your EFC.  Have the conversation- what feels right for your family so that together we can shape your balanced list of educational opportunities.
1– Apply for a student and a custodial parent FSA-ID – this process takes 24 to 48 hours.  Two IDs are required- and these are used in the final submit phase where you provide your electronic signature. SAVE THE EMAIL!!  You can do this NOW but not later than October 1 – TIA.
2-  For each university – please verify whether in addition to a FAFSA, a CSS Profile will be required.  Most private universities will require this additional form and it's submitted through the College Board. You'll also find unique questions on assets, ability to contribute and assorted matters that vary across colleges. Please seek guidance in how to reply to these form-fill and narrative fields on the CSS Profile.
Be mindful of due dates- most are in December/January- and some, including public universities and any ED/EA will be as early as November 1.
3-  The easy and uncomplicated FAFSA — you'll be using the "IRS" retrieval tool and the process to file is relatively straightforward and painless. Make sure your 2020 taxes were filed and uncomplicated – if there are no anticipated income reductions for 2021 or 2022 relative to 2020 – press forward later in 2022 when the form is open and we've had a chance to talk about anything "odd" before you submit the form.
Once a FAFSA is completed, you'll print out and enter the exact same financial data inputs into the required fields of your CSS Profile to avoid any discrepancies that would hold-up or trigger a concern.  This is slightly troublesome if your family divorced or separated during 2020 or 2021 – SCHEDULE WITH ME BEFORE YOU ATTEMPT THESE FORMS.
Nonetheless…
4-  Unusual circumstances impact the- FAFSA and CSS PROFILE  and if done properly will INCREASE YOUR FINANCIAL AID AWARD LETTER by carefully including the inputs to reduce your EFC.
Divorced or recent separation, or blended families,
parents on disability,
parents who are legally no longer connected to their children,
bankruptcy,
care of extended family in US or abroad,
unusually high medical expenses,
job loss,
windfall financial gains- divorce, inheritance, one-time financial bonus/gain….etc–All of these situations need to be handled with specialized and knowledgeable attention by an experienced college counselor.
All and any of these– SPEAK WITH ME FIRST on how we include this information on the CSS Profile, status on FAFSA and how and when we will provide information to each college.
5-  CSS PROFILE – Non-Custodial Parent
I know I've mentioned this a few times —families in the process of separation/divorce– here's an important reminder. The FAFSA  will require reporting of the financial information from only one parent – the "custodial" parent.   Parents- please speak with your accountant about the impact of assigning the lower-earning parent as "custodial" if there's any shared-custody arrangement in place.
In contrast the CSS Profile may require financial information from the Non-Custodial Parent– sometimes things go smoothly but in some families – the process can bring old wounds to the surface and simply be unpleasant.  This requirement will vary across universities and I assure you I can assist while maintaining the privacy and dignity of both parents- our goal – maximize the financial aid your student receives!
***TO DO – review each college's financial aid requirements-
Look for the following:
CSS Profile – Non-Custodial Form Requirements
CSS Profile  Non-Custodial Non-Compliance /Exemption form
Should this be your situation- please reach out for guidance on your individual and unique situation.
6-  EVERYONE-DO NOT FILE YOUR FAFSA in  a batch.  Universities have NO knowledge of where else you've submitted a college application-as the Common and Coalition apps are blind to other institutions.  That said, the FAFSA is NOT – and I will show you how to submit your FAFSA one university at a time rather than in batch.  This is very important for highly selective and/or ED/EA situations.
7- Throughout the month of March of the senior year we negotiate your financial aid award -that is why we work together to submit college applications to include "financial safeties"- to leverage awards.
Although FAFSA opens for the 2021-22 year some time in October–please understand that there's no larger award for filing early. Please do NOT rush to submit your form until I work through with you how this process unfolds.
Let's get you up-to-speed on some important steps in the college admissions and common application process.  Please reach out to schedule your back-to-school College Planning & Admissions Assessment.
It is indeed never too early or late to begin taking steps to create and realize your educational goals.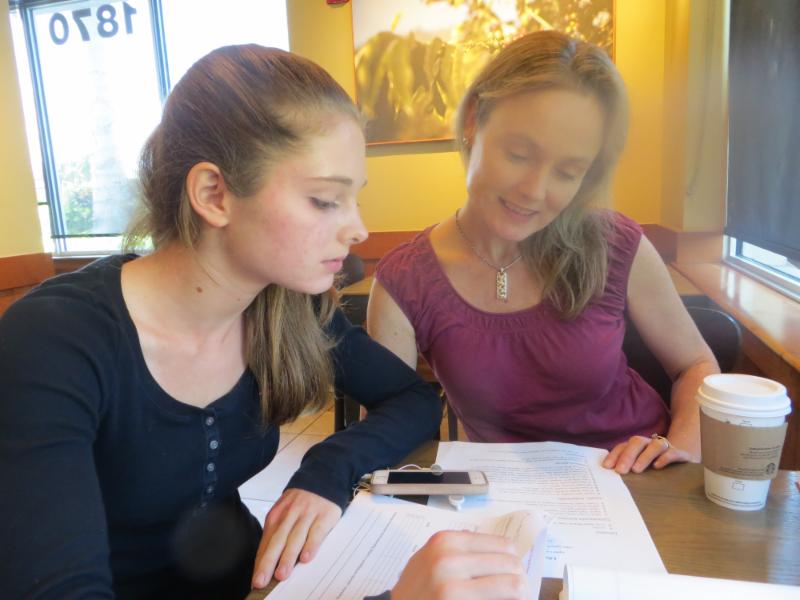 Planning throughout high school will increase your chances of admissions and success as an undergraduate.
Bonnie R. Rabin, Ph.D.
Educational and College Admissions Counselor
Professor Emeritus & Cornell Alumni Rep  30+ Years Experience
South Florida  561.509.0021
Boulder / Denver  720 737 9934
Online – Nationwide    833-MY-ESSAY
est Wishes for a strong finish to the school year!
Bonnie R. Rabin, Ph.D.
Educational and College Admissions Consultant
RECENT COLLEGE ACCEPTANCES
Congratulations to our clients!
Carnegie Mellon, Cornell, U. Michigan, Northwestern, Georgia Tech, University of North Carolina, Vassar, Bowdoin, Wellesley, Emory, U.Illinois, Notre Dame, NYU, Rice, University of Chicago, Washington University (WUSTL), Drexel, Tulane, Brown, Purdue, Swarthmore, SCAD, Ohio, Georgetown, Hamilton, Reed, Miami, Johns Hopkins, University of Florida, University of Arizona, Penn State, Villanova, Northeastern, SUNY-ESF, St. Johns, Embry-Riddle, Colgate, Fordham, Columbia, Barnard, Syracuse, Swarthmore, Pittsburgh, Dickinson, Colorado, Rensselaer Polytechnic Institute, Howard, Fordham, SUNY Stonybrook, Duke, Case Western, Rochester Institute of Technology, Parsons, Virginia Tech, Boston U., Hobart & William Smith, Claremont Mckenna, Davidson, Westpoint, Gettysburg, Amherst, Temple, Denison, Howard, UT Austin, SUNY-Binghamton, Hamilton, George Washington, American, Indiana, SMU, James Madison, UF, and many more!
WRITE YOUR SUCCESS STORY!
WRITER BLOCK COLLEGE APPLICATION & COLLEGE ESSAY WORKSHOP