Greetings Students and Families,
What's your favorite flavor of ice-cream? Embrace and enjoy that scoop- don't follow the crowd at the ice-cream store or in life! My goal is to build your student's educational strategy to leave each student feeling empowered about their success! Success is a very personal — each family's definition is a reflection of values and personal preferences- but we all agree– it is a process that needs to be student led if it is to be sustainable for the long haul. I hope you also see success as including joy, minimizing stress and being a contributing member to communities- becoming an impactful global citizen in a way that leverages each student's personal and academic strengths.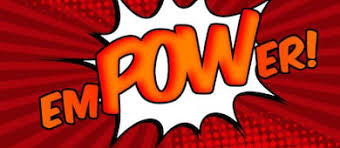 DEFINE GOALS– SET A PLAN and then determine: IS YOUR STUDENT ON TARGET?
It is never too early to begin taking steps to ensure your student has a long-term strategic educational and college admissions plan fostering a love of learning, building solid time management skills and establishing a directed path towards the undergraduate experience. Based in Boca Raton, Florida and serving Denver/Boulder and Metro NYC, college advisor Bonnie R. Rabin, Ph.D. personally guides her students to discover their individual academic strengths and an intrinsically motivated passion for learning, ensuring a seamless transition to the undergraduate experience – Schedule an appointment with Bonnie Rabin, PhD Online College Counselor – Wherever You Are!
COLLEGE ADMISSIONS SUCCESS. ENERGY?
In my series of back-to-school newsletters during August and early September, I remarked at the enthusiasm we witness in our students during the initial days of school. It is my hope that your student's passion for learning continues well beyond the first quarter. The realities of a challenging set of classes and a packed extracurricular schedule may require proactive adjustments. For seniors, the intensity of your college applications can make a full plate overflow!
If your student's "first-day-of-school" smile is starting to fade, please schedule an appointment to review approaches to time management and to create customized learning solutions to remain focused on the goals of your student's educational and college admissions plan. Every student should develop a love of learning that is intrinsically motivated! What is your student most passionate about learning? Let's complement the within classroom learning with meaningful and enriching extracurricular experiences and personal exploration. STUDY GROUPS over TUTORS: I continue to encourage and when asked, will introduce students to the collaborative learning taking place throughout college I am encouraging this approach for all high school students– whether succeeding or struggling, study groups are one of the most effective ways to learn in challenging AP classes.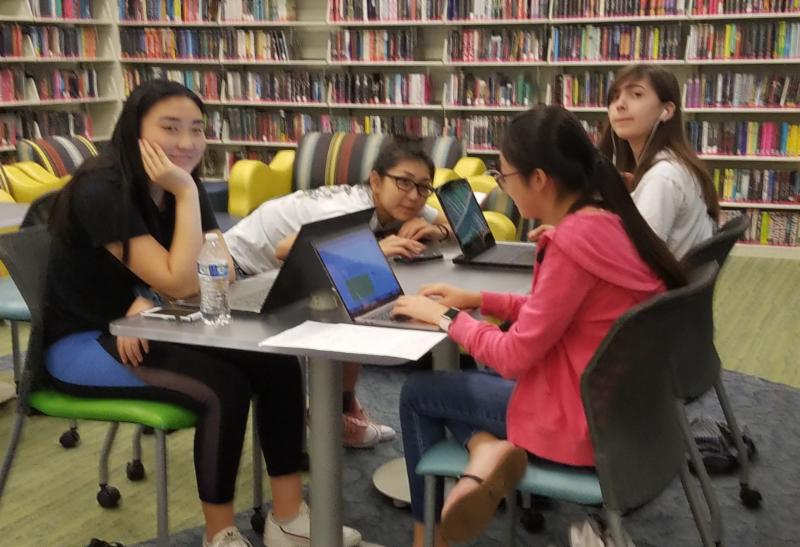 As my clients begin to call and request tutor recommendations for Pre-Calc, Calculus or AP Chemistry, I remind parents that the reliance on a tutor is your LAST resort to fostering your student's academic and social independence. A great tutor is worth every dollar spent. However, a standing weekly appointment with your tutor can undermine your student's ability to learn how to learn and to learn how to absorb the concepts being taught by the teacher at the front of the classroom. Parents- encourage your student to look around their classroom(s) and reach out to form a study group for ongoing homework, test preparation and reinforcement of materials. If you're interested, I am happy to connect you with another student(s) to form a study group for homework and test preparation. Aspiring STEM majors, I highly encourage you to embrace this approach.
OTHER RESOURCES:
Here are some outstanding online resources that focus on self-reliance in challenging AP and STEM classes include:
Khan Academy,
Thinkwell
Wolfram Alpha
EDX
An extra 10 to 15 minutes reviewing the day's in-class lessons can reinforce concepts. Your textbook and the College Board are also excellent resources. If your textbook isn't over a decade old, find the ISBN # in the inside cover and you'll be surprised to learn that many publishing companies offer online student support resources for specific textbooks including practice test questions and helpful explanations of complex concepts. As an educational consultant, I can assist your student in creating a self-directed ongoing learning and time management strategy to not only feel confident about academic readiness in high school classes, but also proactively prepare throughout the academic year for spring AP and SATII subject tests. There is no reason for surprises nor stress in April when a student can realistically assume responsibility for learning and time management throughout the year.
Parents can help their students discover the joy of learning without pricey tutors and external rewards (Gifts for grades –not a good plan after 3rd grade! Paying for good grades is simply inappropriate in high school.) Asking: "Did you do your homework" isn't the most motivational approach for your stressed or overwhelmed student. Asking a student to share what they are discussing in class or even sharing the challenges parents face in their workplace are great ways to have a conversation appropriate to fostering independence. Our goal is to build your student's educational strategy to leave each student feeling empowered about their success!
WHAT IS YOUR STUDENT PASSIONATE ABOUT?
NOW IS THE TIME FOR DISCOVERY!
Leverage my experience and allow me to assist you with your Educational and College Admissions plans to potentially include formal and informal extracurricular activities, personal readings, internships, impactful volunteer opportunities that connect you with your community, or summer programs to discover more about the types of questions and issues that resonate, inspire deeper discovery and bring joy and personal meaning!
RECENT COLLEGE ACCEPTANCES
Congratulations to our clients! Are you next?!
Carnegie Mellon, Cornell, U. Michigan, Northwestern, Georgia Tech, University of North Carolina, Vassar, Bowdoin, Wellesley, Emory, U.Illinois, Notre Dame, NYU, Rice, University of Chicago, Washington University (WUSTL), Drexel, Tulane, Brown, Purdue, Swarthmore, SCAD, Ohio, Georgetown, Hamilton, Reed, Miami, Johns Hopkins, University of Florida, University of Arizona, Penn State, Villanova, Northeastern, SUNY-ESF, St. Johns, Embry-Riddle, Colgate, Fordham, Columbia, Barnard, Syracuse, Swarthmore, Pittsburgh, Dickinson, Colorado, Rensselaer Polytechnic Institute, Howard, Fordham, SUNY Stonybrook, Duke, Case Western, Rochester Institute of Technology, Parsons, Virginia Tech, Boston U., Hobart & William Smith, Claremont Mckenna, Davidson, Westpoint, Gettysburg, Amherst, Temple, Denison, Howard, UT Austin, SUNY-Binghamton, Hamilton, George Washington, American, Indiana, SMU, James Madison, UF, and many more! Wishing all high school and undergraduate students a peaceful and successful 2019-20 academic year.
Warm regards,
Bonnie Bonnie R. Rabin, PhD
Educational & College Admissions ConsultantProfessor Emeritus & Cornell University South Florida Alumni Representative
Best wishes for an absolutely meaningful and enriching balance of our school year and a Happy & HEALTHY Holiday Season.
Bonnie
Bonnie R. Rabin, Ph.D. Educational & College Admissions Consultant brabin@collegecareerconsulting.com
Click to Learn More about South Florida- Boca Raton 561.509.0021
Click to Learn More about Boulder/Denver CO 720.737.9944
Click to Learn About Online College Counseling -Virtually Wherver You Are- Metro NYC, LA, Boston,Chicago, Dallas/Fort Worth 833.MY.ESSAY
CLICK to SCHEDULE YOUR EDUCATIONAL and COLLEGE ADMISSIONS ASSESSMENT
561.509.0021 or 833.MY.ESSAYCLICK TO CONNECTSCHEDULE YOUR CONSULTATION with Bonnie Rabin, PhD