Greetings Students and Families,
What's your favorite flavor of ice-cream? Embrace and enjoy that scoop- don't follow the crowd at the ice-cream store or in life! My goal is to build your student's educational strategy to leave each student feeling empowered about their success! Success is a very personal — each family's definition is a reflection of values and personal preferences- but we all agree– it is a process that needs to be student led if it is to be sustainable for the long haul. I hope you also see success as including joy, minimizing stress and being a contributing member to communities- becoming an impactful global citizen in a way that leverages each student's personal and academic strengths.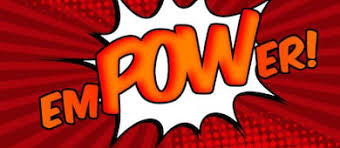 DEFINE GOALS– SET A PLAN and then determine: IS YOUR STUDENT ON TARGET?
The ongoing pandemic has left students and families confused about college admissions and college planning. But I'd argue, that students' goals and dreams haven't changed. If you've been reading my blogs and a newsletter subscriber- you know I've been writing about the changes COVID has changed- the test optional policies, AP exam forma, courses/learning in virtual settings. But mostly- I've spoken about staying focused on goals and adapting the journey.
It is never too early to begin taking steps to ensure your student has a long-term strategic educational and college admissions plan fostering a love of learning, building solid time management skills and establishing a directed path towards the undergraduate experience. Based in Boca Raton, Florida and Denver/Boulder and Metro NYC, college advisor Bonnie R. Rabin, Ph.D. personally guides her students to discover their individual academic strengths and an intrinsically motivated passion for learning, ensuring a seamless transition to the undergraduate experience – COLLEGE ADMISSIONS SUCCESS. ENERGY?
In my series of back-to-school newsletters during August and early September, I remarked at the enthusiasm we witness in our students during the initial days of school. It is my hope that your student's passion for learning continues well beyond the first quarter. The realities of a challenging set of classes and a packed extracurricular schedule may require proactive adjustments. For seniors, the intensity of your college applications can make a full plate overflow! Thankfully- that process of submitting applications is wrapping up for many seniors. My seniors are now focused on scholarship application, ongoing research on colleges (in light of fewer in-person campus visits), submitting financial aid forms, and preparing for mid-year update letters.
RECENT COLLEGE ACCEPTANCES
Congratulations to our clients! Are you next?!
Carnegie Mellon, Cornell, U. Michigan, Northwestern, Georgia Tech, University of North Carolina, Vassar, Bowdoin, Wellesley, Emory, U.Illinois, Notre Dame, NYU, Rice, University of Chicago, Washington University (WUSTL), Drexel, Tulane, Brown, Purdue, Swarthmore, SCAD, Ohio, Georgetown, Hamilton, Reed, Miami, Johns Hopkins, University of Florida, University of Arizona, Penn State, Villanova, Northeastern, SUNY-ESF, St. Johns, Embry-Riddle, Colgate, Fordham, Columbia, Barnard, Syracuse, Swarthmore, Pittsburgh, Dickinson, Colorado, Rensselaer Polytechnic Institute, Howard, Fordham, SUNY Stonybrook, Duke, Case Western, Rochester Institute of Technology, Parsons, Virginia Tech, Boston U., Hobart & William Smith, Claremont Mckenna, Davidson, Westpoint, Gettysburg, Amherst, Temple, Denison, Howard, UT Austin, SUNY-Binghamton, Hamilton, George Washington, American, Indiana, SMU, James Madison, UF, and many more! Wishing all high school and undergraduate students a peaceful and successful 2019-20 academic year.
Warm regards, Bonnie
CLICK TO CONNECT with Online College Counselor Bonnie Rabin, PhD 30+ Years Experience, Professor Emeritushttps://collegecareerconsulting.com/online-college-counselor/
Whether you're ready to write your college essays or just beginning to research colleges and majors, or perhaps you want to create a customized reading, learning and time management plan to explore or deepen an academic/personal interest, I invite you to contact me to schedule your Educational and College Planning Assessment available for current seniors and all middle and high school students.
Best wishes for an absolutely meaningful and enriching balance of our school year and a Happy & HEALTHY Holiday Season.
Bonnie
Bonnie R. Rabin, Ph.D. Educational & College Admissions Consultant brabin@collegecareerconsulting.com
Click to Learn Morea about South Florida- Boca Raton 561.509.0021
Click to Learn More about Boulder/Denver CO 720.737.9944
Click to Learn About Online College Counseling -Virtually Wherver You Are- Metro NYC, LA, Boston,Chicago, Dallas/Fort Worth 833.MY.ESSAY
CLICK to SCHEDULE YOUR EDUCATIONAL and COLLEGE ADMISSIONS ASSESSMENT