Greetings Students and Families !
Whether you're a high school senior (2020) working on your college applications, or a student new to high school (and maybe even wondering about classes and
AP vs. AICE vs IB curriculum options
)– each new school year creates opportunities for exploration and new friendships both within and outside the classroom- but most of all – what steps are you taking to continue to increase your independence and confidence!?
Parents and teachers, and maybe even your college counselor are ready to assist every young adult to defining a student-led plan -a plan that's is yours– filled with personal and manageable goals– leaving you joyful, empowered and successful!  What's your plan? Are you on target?  Don't follow the crowd!  Certainly don't overextend or leave questions unanswered – reach out!   
Schedule your back-to-school Educational and College Admissions Planning Assessment
with College Advisor Bonnie Rabin, PhD – Serving Clients in-person in South Florida and virtually throughout the US .
Each new academic year is an opportunity for transformative experiences both within and outside the classroom. Some students will be motivated by the learning taking place in one or more classes– maybe a core subject will launch a new path towards a
STEM plan
or maybe it will be an elective that will redirect you into the creative arts or business (Let me introduce you to majors that straddle and overlap all these fields!).  It is my hope that all of you find enriching and joyful extracurricular experiences both formal and informal to connect your strengths and passions.  Students with a passion are more successful as undergraduates and during the college admissions process. Think about how you can further deepen your connections in existing clubs/interests and also become comfortable exploring new areas to push yourself beyond your comfort zone.   We measure educational and college admissions success by the learning/motivation, character and the impactful connections you've made within your "communities".   Your year should begin by adjusting your Strategic Educational and College Admissions Plan. 
Click to schedul
e with College Consultant Bonnie Rabin, PhD.
Especially for Juniors CLASS OF 2021
This year we spend a great deal of time on college and major research.
Test taking- have you confirmed your test preparation plans and test dates for your
ACT/SAT  and for those of you looking at competitive colleges: SATII Subject tests?
Please read my previous blogs:
COLLEGE ADMISSIONS PLANNING TIPS: TESTING – SAT ACT SUBJECT TESTS AP – WHAT'S REQUIRED

COLLEGE ADMISSIONS & YOUR COLLEGE APPLICATION – SAT VS. ACT FORMAT PART 1  
COLLEGE ADMISSIONS & YOUR COLLEGE APPLICATIONS: SAT VS ACT FORMAT PART II OF II
College Admissions Planning – AP Exams Required? Which Ones? Scoring?
7th to 10th Grade Students
This year continue to focus on time management strategies that don't leave you overwhelmed and help you develop confidence in your ability to tackle the most difficult courses.  A goal for everyone – don't blame poor teaching for a bad grade and please don't enter into the stand-off about homework.  You have to learn the material – so based on your learning style – let's together create a plan that is self-directed .  Parents and students should look for ways to shift responsibility towards a student-led process of academic success and personal comfort.
Try to identify 1-2 new extracurricular opportunities either at school or in your community that introduce you to something new building upon your interests and strengths.  Think outside the box and find your passion and joy.  High school doesn't have to be a march towards graduation- claim your path.  While your friends are fun to spend time with, their academic and volunteer interests may differ.  Find confidence in trying new things and ways to spend your time- as you will when you walk onto a college campus in  a few years.
Especially for Seniors – class of 2020
Secure commitments from teachers to write your recommendations (and the process to guarantee its completion). My blog next week is all about teacher recommendations and when/how to send the required moving parts to your college applications.
Whether you're done with your Common App 2019-20 Core Essay, adjusting your final list of colleges, beginning or continuing work on college supplemental essays or just need someone to hold your hand (metaphorically speaking) and review everything while you hit the submit button -appointments online and in-person are available to meet your busy schedule.
Please see my four most recent blogs on College Applications and College  Essays:
ESPECIALLY for 8th – 11th grade students!!!
Again, aside from living life to its fullest – the required college essay prompts you'll be writing in your senior year are another great reason to find your passion and build your college admissions plan early – engage engage engage way before the start of your senior year!   High school will be more exciting, you'll actually be a better time manager when you're busy (I didn't say overextended- just busy) and you will undoubtedly meet friendships and discover more about yourself
It's never too early (Middle School) or too late (Seniors) to set educational goals, build solid time management and learning strategies and discover a hidden academic strength. I invite you to learn more about my role in helping to build your student's Educational and College Admissions Plan!
Previous readers of my newsletters know that helping students become intrinsically motivated bringing a  passion and energy to learning is exactly what parents and educators aim to inspire in all our students.
Finding meaningful connections within a community is essential for a student to become intrinsically motivated and passionate about learning!
There's no place like home.  Where is your academic home?!  That is your path to success!
What are your student's 
academic and social goals this year?  

What motivates your student? Successful students are intrinsically motivated!
What positive and welcomed
steps can parents take to help students remain motivated towards goals?

Success begins with a student-led Strategic Educational  & College Admissions Plan with actionable items!
It's not too early (Freshman) or too late (Seniors) to set goals, build solid time management and learning strategies and discover a hidden academic strength. I invite you to learn more about my role in helping to build your student's plan!
A Strategic Educational Plan Includes:
A Challenging "synergistic" high school curriculum (AP, IB, AICE, Dual-Enrolled??)
Sustained, directed and meaningful extracurricular activities 

both within and outside of school (Involvement driven by genuine interest)

Student directed research to explore a variety of emerging academic and career interests  

(Customized academic/career discovery exercises focused on your strengths!)

Time management solutions

(Parents- you're too busy to argue with your emerging adult about homework!)

Setting goals for target colleges, majors and scholarships  (Overlapping interests?)
Affordable college choices – FAFSA, CSS Profile, Merit-based aid??!
RESULTS:  
Motivated, Self-Directed & Confident Young Adults Ready to Succeed as High School and Undergraduate Students!
    What's Your Unique "Story"?!  
ENGAGE & ENJOY- Don't follow the crowd!
Extracurricular activities define and shape your high school experiences.  While enjoyable, your activities may also create time management challenges.   
Your strategic plan may require refinement to more carefully select quality (not quantity) extracurricular activities.

Participate in activities that truly bring you enjoyment and provide opportunities for leadership, growth and potential exploration of personal or academic interests.  NEED IDEAS??!!!
500 or 100 hours of Community Service? Admissions staff look for sustained and heartfelt commitments to 1 to 2 organizations.  Multiple hours spread across several one-time efforts will not add  value to an application.  But more important, such efforts don't help young adult develop meaningful connections within the community.  What's really important is to engage in a community that aligns with your family's core values.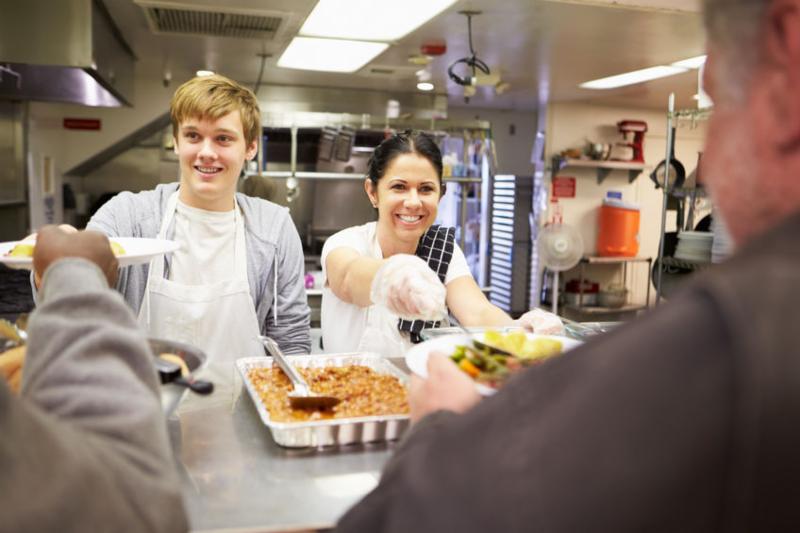 Whether you're ready to finish your essays and application before Labor Day or just beginning to research colleges and majors, or perhaps you want to create a customized learning plan to address study habits and time management, I invite you to 
CONTACT ME
 to schedule your Educational & College Admissions Assessment. My clients include students across all academic levels in 7th to 12th grades.
Our WRITERS BLOCK FALL SERIES We meet Sunday Afternoons– Students stay on target when they set aside dedicated time to work on their essays and applications in a small group supportive settings – with one-on-one personal writing conferences.

  
Warm regards,
Bonnie
Have a wonderful first quarter of the 2019-20 academic year.
Bonnie
Bonnie R. Rabin, Ph.D.
561.509.0021 or  833.MY.ESSAY
College Advising & Educational Planning
South Florida & Anywhere You Are!
brabin@collegecareerconsulting.com
Professor Emeritus & Cornell University Alumni Representative- 30+ Years Experience
Recent College Acceptances:
Congratulations to our clients! Are you next?!
University of Florida, Florida State University, University of Miami, UCF, FAU, UNF, USF, Nova Southeastern, New College of Florida
Carnegie Mellon, Cornell, U. Michigan, Northwestern, Georgia Tech, University of North Carolina, Vassar, Bowdoin, Wellesley, Emory, U-Illinois, Notre Dame, NYU, Rice, Columbia, University of Chicago, Washington University (WUSTL), Drexel, Tulane, Brown, Purdue, Swarthmore, SCAD, Ohio, Georgetown, Middlebury, Vanderbilt, USC, Hamilton, Reed, UCLA, Johns Hopkins, University of Arizona, Williams,Penn State, Villanova, Northeastern, SUNY-ESF, St. Johns, Embry-Riddle, Colgate, Fordham, University of Penn, Columbia, Tufts, UC-Berkeley, Barnard, Syracuse, Pittsburgh, Wake Forest, Dickinson, Colorado, Rensselaer Polytechnic Institute, Brandeis, Howard, Lehigh, Hofstra, Fordham, SUNY Stonybrook, Duke, Case Western, Rochester Institute of Technology, Parsons, Virginia Tech, Boston U., Hobart & William Smith, Claremont Mckenna, Davidson, Westpoint, Gettysburg, Amherst, Temple, Denison, Howard, UT Austin, SUNY-Binghamton, Hamilton, George Washington, American, Indiana, SMU, James Madison, and many more!