Greetings Students and Families!
Whether you're getting ready to begin high school wondering about the classes you've selected (don't have a favorite yet?!) or how to more effectively manage your time– or perhaps you're a  junior   thinking about where you'll be spending your summer or the value of campus visits this spring– many of these issues are discussed in depth with my clients when we create and build your EDUCATIONAL and COLLEGE ADMISSIONS PLAN!  Let's chat!   Please schedule an appointment — click to connect with College Advisor Bonnie Rabin, PhD – Professor Emeritus & Cornell Alumni Rep.
What's Included in YOUR COLLEGE PLAN and HOW DOES THAT CONNECT TO WHAT ADMISSIONS OFFICERS CONSIDER when Evaluating your college applications?
A Strategic Educational and College Admissions Plan Includes:
A Challenging "synergistic" high school curriculum (CLICK TO View: AP, IB, AICE, Dual-Enrolled??) — The single most important factor in evaluating our college application are the courses you've selected and your GPA.
Sustained, directed and meaningful extracurricular activities both within and outside of school (Involvement driven by genuine interest)– These help students define a clear path- ideally leveraging core interests and competencies   CLICK TO VIEW: WHO  ARE   YOU?
Student directed research to explore a variety of emerging academic and career interests   (Customized academic/career discovery exercises focused on your strengths!)   I emphasize the importance of finding your major before you focus on finding the college.
 
Time management solutions-Your goal isn't simply to gain a college acceptance– but more importantly, arriving on campus with the toolkit for success- this includes proper pre-requisites  in coursework and also  having honed an approach to joy, stress-reduction and time management (Parents- you're too busy to argue with your emerging adult about homework and I'm sure we appreciate the importance of "letting go" ASAP as we want to empower rather than enable students to assume responsibility for outcomes!)Setting goals for target colleges, majors and scholarships  (Overlapping interests?)  When you plan early- you can determine goals and build a balanced list of reach, match and safety colleges- many of which will offer scholarships based on your profile. It's insufficient and naive to assume that a 4.0 is landing you a space at an IVY. Affordable college choices – FAFSA, CSS Profile, Merit-based aid??! (Please click to View: Yes, You Can Afford College--)
RESULTS:  Motivated, Self-Directed & Confident Young Adults Ready to Succeed as High School and Undergraduate Students!
COLLEGE PLANNING:  
I can guarantee you that there's no magic formula for being accepted into a selective university, but I can guide you to navigating the college application process as well as increase the likelihood that your student will be successful throughout high school and have a seamless transition to their undergraduate community.   A  few new tips: College Admissions – building the freshman class. Admissions officers go way beyond seeking students with perfect GPAs and test scores.  As I wrote in an earlier newsletter: "The Myth of College Acceptance Rates", the class of 2026 will be balanced across intended majors, gender, location and a host of other factors.  Your student has the intelligence to succeed at several colleges,  but recognize that a freshman class cannot be comprised entirely of female Biology majors from your zip code.  If rejected, it's truly nothing personal nor necessarily a statement about a student's inability to succeed.     A student's GPA and the curriculum are still the most weighted factor in rendering an admissions decision. Universities seek out students who have taken on leadership roles and who have a variety of genuine interests.  That said, every student must reach a bar of academic accomplishments to be a viable candidate.    Confused about whether to take AP, AICE, IB or even dual-enrolled classes?  Once you recognize that there's very little difference in curriculum choices across high schools across the US, your focus shifts to selecting electives taken beyond the core required curriculum (4 years English, 4 years Social Studies, etc.).  Challenge and explore!  So Why YOU?
After universities select a huge pool of applicants that have the desired academic credentials, that is when the differences among students begin to matter.  That's what brings us back to the content of the first half of this blog.   Admissions officers look to find the "real you" evidenced in your essays, your listing of extracurricular accomplishments, your recommendations and perhaps even your interview. You cannot present someone you're not, and most important-the someone you are-that someone has been shaped well before high school. What ignites your curiosity? How do you spend your time? 
The experiences our young adults enjoy at home, at school, at extracurricular activities and within their communities are in fact "defining".  Those experiences allow admissions officers to build a balanced freshman class. Are you a natural leader, risk-taker, or have a quest for learning (a popular essay prompt). Do the experiences you've had describe someone ready to engage? Do you demonstrate an innate empathy, curiosity, or discipline and commitment to "something"?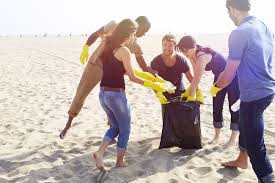 BE your authentic self!
Above all – high school should be joyful -not stressful.  With proper college planning,  you'll be smiling during College Application time during your senior year – yes, a healthy amount of angst about the process is expected- -but there won't be any confusion over: where to apply,
what to study,
what to write about in your college essay or
how to start and complete that process — ensuring a seamless and successful transition into your undergraduate experience.   LET'S CHAT!
Start early, have the conversations and spend your time meaningfully.
Professor Emeritus Cornell University Florida Alumni Rep.
Educational & College Admissions Consultant 30+ Years Experience College Admissions & Academic Advising Serving Clients In-Person in South Florida, Metro NYC, Denver/Boulder & Remotely Nationwide 561.509.0021  or 833.MY.ESSAY   Please Click to view: GOOGLE CLIENT REVIEWS
DISCOVER AND EXPLORE WITH COLLEGE ADVISOR BONNIE R. RABIN, PH.D.
Guiding her clients to define and realize educational and career goals. Personalized one-on-one attention .   With over thirty years experience as a university professor and admissions committee member, you're invited to leverage her extensive knowledge of university curricula and career opportunities. Be inspired!
Bonnie Bonnie R. Rabin, PhD College Advising Pos Pandemic we resume In-Person South Florida/Boca Raton, Metro Denver, Boulder Colorado & CLICK TO LEARN ABOUT VIRTUAL COLLEGE COUNSELING Wherever You Are! Educational & College Admissions ConsultantProfessor Emeritus & Cornell University South Florida Alumni Representative Florida  561.509.0021  Boulder or Denver Colorado – 720 737 9944Anywhere for seamless virtual college counseling 833.MY.ESSAY CLICK TO CONNECT