Greetings,
If you're a graduating high school senior who may be already thinking about making a change to where you'll be attending this fall  or perhaps you're a undergraduate rethinking launching your career and instead thinking it's time to attend graduate school—I want to reassure you- there are universities accepting applications for Fall 2021.  Traditionally we refer to this as "rolling admissions" – but this year- things are again different and there are still many spaces available for Fall 2021 and universities that will offer a quality experience.
Perhaps there was a change in family finances, a discomfort over the uncertainty of public health or you don't want to enroll in an online setting, there are many choices remaining.  For those who procrastinated entirely – this blog is for you as well.
Colleges Accepting Applications for Fall 2021
There are many reasons why some high school students may have arrived late to the college admissions process, and for some educational plans were derailed due to COVID-10. With 3900+ colleges and universities in the US alone, there are a few hundred campuses continuing to accept applications to the class of 2025.
According to the National Association of College Admissions Counselors, this NACAC comprehensive link provides a comprehensive list. 
The link has access to 700+ colleges with a robust search engine across a variety of variables.  There are many selective campuses that continue to accept applications for freshman and transfers. Please see my earlier blog on handling a transfer application.
COLLEGE ADMISSIONS — ARE YOU THINKING ABOUT TRANSFERRING- WHAT TO KNOW ABOUT UNDERGRADUATE TRANSFER APPLICATIONS
This year again that list is twice the length given the impact that the pandemic has had on enrollment, financial aid and overall planning.
If you are returning to the college application process or a late start – for whatever your personal situation- please consider all of the factors that are relevant to selecting a major and college.
You'll find some of my recent resources particularly valuable – the process is the same – your speed in addressing college admissions reflects you- everyone applies and enrolls on the time table that suits them best.
Focus on the same research process to evaluate "FIT" is discussed in my recent blog here:
 COLLEGE ADMISSIONS PLANNING– SELECTING A "MAJOR" AND CREATING YOUR BALANCED LIST – REACH, MATCH, SAFETY
Applying to college is very straightforward process when you've set goals and stay on target.  It can certainly be challenging on a tighter or rushed time frame.  If you're just now thinking about changing your plans for Fall 2020—check out the link above and please reach out to discuss your situation and get started on your College Applications and College Essays with Online College Counselor, Bonnie Rabin, PhD.
The "fit" between a student and a university is based upon three pillars:
1. ACADEMICS
The university you attend should provide an outstanding academic experience in your intended major/minor fields of study, along with appropriate internship and career placement opportunities. This is paramount to selecting where to attend.
There's a major field of study to match the unique strengths and interests of every young adult! With nearly 4,000 colleges offering an impressive number of traditional and cutting edge majors and minors, it can indeed be overwhelming to navigate the maze of available degree options.
Your evaluation of academics should move beyond published lists of college rankings. The most important steps include learning how to navigate through the "Academics" and the "Research" tabs to fully explore the curriculum maps, degree requirements and the research projects faculty are conducting. As a former university professor with 30+ years of experience on curriculum planning committees, I'm able to help your family assess "academic fit" and effectively explore your academic options to balance each student's current and emerging interests and strengths.
Undecided?  Consider that "flexible" and universities LOVE to hear about students with multi-disciplinary interests.  All of your applications will in fact provide you with an opportunity to explain your choice of major(s) as being formed through classroom and other experiences.  More about this below.
2. SOCIAL
The social fit is important as each student is looking to find a "home-away-from-home" for their next four years. Is the campus inviting, inclusive and are there opportunities for ongoing social and emotional growth?
This is exactly why students visit university campuses before enrolling. Your Educational and College Admissions Assessment will help you hone in on the criteria that are important to you.  Let me help you understand how to have an informative and meaningful campus visit – and yes, that may even be a virtual visit which is bolstered by connecting with students and campus representatives in your major, your potential clubs and other ways to feel the "vibe" beyond a webcam.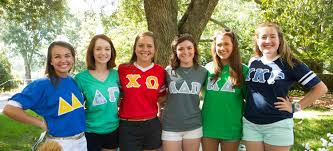 3. FINANCIAL AFFORDABILITY
Every family faces unique financial circumstances and we factor those into the choices of where to apply and enroll. Additional details are noted on our financial aid page. If you're ineligible for financial aid, merit aid remains an important option to explore.
THERE ARE MANY CAMPUSES PROVIDING an EXCELLENT EDUCATION offering deep discounts on tuition given your "admissions profile".
I truly want to reassure you that there are universities that don't actually charge the "sticker price".
SCHEDULE YOUR EDUCATIONAL and COLLEGE ADMISSIONS ASSESSMENT
Give me a call to discuss your unique situation.
Contact Me – LET'S GET STARTED!!
Have a wonderful day!
Bonnie
Bonnie R. Rabin, Ph.D.
Educational and College Admissions Consultant
Professor Emeritus  –
Cornell University Alumni Rep
Virtually – Wherever You Are
Florida: 561.509.0021  Colorado:  720.737.9944 and Nationwide:  833.MY.ESSAY
RECENT COLLEGE ACCEPTANCES
Princeton Carnegie Mellon, Cornell, U. Michigan, Northwestern, Georgia Tech, University of North Carolina, Vassar, Bowdoin, Wellesley, Emory, U.Illinois, Notre Dame, NYU, Rice, University of Chicago, Washington University (WUSTL), Drexel, Tulane, Brown, Purdue, Swarthmore, SCAD, Ohio, Georgetown, Hamilton, Reed, Miami, Johns Hopkins, University of Florida, University of Arizona, Penn State, Villanova, Northeastern, SUNY-ESF, St. Johns, Embry-Riddle, Colgate, Fordham, Columbia, Barnard, Syracuse, Swarthmore, Pittsburgh, Dickinson, Colorado, Rensselaer Polytechnic Institute, Howard, Fordham, SUNY Stonybrook, Duke, Case Western, Rochester Institute of Technology, Parsons, Virginia Tech, Boston U., Hobart & William Smith, Claremont Mckenna, Davidson, Westpoint, Gettysburg, Amherst, Temple, Denison, Howard, UT Austin, SUNY-Binghamton, Hamilton, George Washington, American, Indiana, SMU, James Madison, UF, and many more! University of Florida and many more
READY TO WRITE YOUR OWN SUCCESS STORY?