Greetings Students & Families —
Congratulations to all Graduating Seniors – Class of 2019!
Our team just rolled out several of my videos on topics including high school course planning, STEM college admissions, & financial aid  at
YouTube: College Career Consulting
.  Each day I share an interesting and relevant article for parents and teens at 
FacebookCollegeCareerConsulting
 – please follow my page, share and ENJOY!
Call 833-MY-ESSAY
WHO ARE YOU?
There are many factors considered in evaluating your college application, including your college application essay(s).  While students don't need to be worrying about writing their Common App college essay in 8th or even 10th grades, I encourage everyone to begin implementing a student-led path of exploration of both personal and academic pursuits throughout middle and high school.
Experiences both within and outside the classroom are transformative and help to shape a young adult's unique academic and personal identity.  Experiences involve connections with family and members of "communities" that help our young adults become more introspective to learn how they will leverage their strength to find their place in the world.  These same experiences are also the basis for the essay(s) students will write at the end of their junior year submitted on either the Common App or Coalition App. A student's college essay provides readers of your college application with information that reveals who each student has become -and, in particular– the potential impact each young adult may have on a college campus and as a potential alum!
Perhaps more importantly, a student's high school and pre-college experiences build confidence, motivation and better prepare each student for a seamless transition to the undergraduate experience – academic and personal success throughout high school and beyond.
Does your student have an Educational & College Admissions Plan? Are you on target?
RISING SENIORS- ARE YOU READY FOR COLLEGE APPLICATION SEASON AND WRITING YOUR COLLEGE ESSAYS?  
TIPS for College Admissions SUCCESS!  UNIQUE PRESENTATION MATTERS!!
Two of the most important ways in which you'll distinguish yourself on your college application from your equally qualified peers are your extracurricular activities (including honors and awards earned) and the content of your essay(s). Essays should reveal your strengths, passions and how you connect to others by sharing experiences in a heartfelt and authentic essay.
Recognize that for each college, there are more applicants than there are available spaces in the freshman class.  A very large percentage of students have equivalent academic credentials including the appropriate/recommended high school G.P.A., completion of challenging and relevant honors, AP and AICE classes, strong teacher recommendations and solid test scores.
With acceptance rates in the single digits in the most competitive undergraduate degree programs and your chances of acceptance at state flagship schools hovering at less than 50%, how do you make a difference and receive an acceptance letter?!
As a former University Professor and admissions committee member and current Cornell University Alumni interviewer, I have thirty years of experience reviewing undergraduate and graduate admissions applications.  I know what it takes to get noticed!   Let me guide you to making the most clear and effective presentation of your strengths and unique accomplishments to stand out!
If you reside in South Florida (Boca Raton, Wellington, Coral Springs, Parkland, Delray), consider attending my 
WRITERS BLOCK COLLEGE ESSAY WORKSHOP
  in June.  For students throughout the US, work on your college essay brainstorming, polishing and editing is conducted remotely during numerous personal appointments. You can also join our workshop remotely- ask me how- call : 833-MY-ESSAY
 COMMON APPLICATION 2019- 2020
The Common App essay prompts haven't changed – and can be found here:
Your college applications are submitted via portals– including the Common Application, Coalition Application or in the case of several public state universities- a college-specific admissions portal.
Nearly all applications require a college essay- a 'core' essay prompt allowing the reader of your application to get to know more about you – the person behind the transcript, test scores and resume. This one essay can be used across several college applications.
In addition to the core essay, several colleges require college specific essays or "Supplementals (SUPs)" with some variation of the prompt:  "Why did you select your major and "Why Us"? "
You should expect that a more "competitively ranked" university will ask you to respond to more challenging essay prompts and that your response greatly impacts the likelihood of admissions success.  This is an opportunity to showcase your strengths and demonstrate "informed interest".  EARLY COLLEGE PLANNING IS ESSENTIAL to have experiences to ANSWER THESE PROMPTS!
LET'S BRAINSTORM-!
Your experiences are unique and so too is your message.  Readers of your application truly want to get to know you and hear your authentic voice. There's no "right" answer-tell your story- the story you share is a clear reflection of your values, unique identity and how you connect with others within your "community".
Your admissions essay allows you to distinguish yourself from other students–your competitors –and to introduce yourself.  A well conceived essay highlights your unique strengths and experiences in a way that your transcript and test scores cannot fully illuminate.
I tell my clients to begin by thinking of experiences that may have brought humor, happiness or even sadness into their lives.  The things you remember most are those that shape you – they make you laugh, cry, they are worth sharing because they tell a story that defines you and provides insights about where you want to go with an emphasis on what you hope to achieve during your collegiate experience.
The core essay is time for introspection and reflection about experiences that have truly been defining moments. I've enjoyed helping students tell their story-some of my favorite essays have been revealing and intriguing tales of childhood memories of Halloween, learning to ski, fishing with grandparents, multi-generational family celebrations, rummy-cube tournaments, emigrating to the US, observing a bucket of KFC at a family funeral in India, finding a personal voice through tutoring abroad, gardening that led to a hot-sauce venture and working in the customer service department of a local supermarket chain.
If you've convinced yourself that you're not a great writer- don't let that thought overwhelm you. Simply talk about yourself – to your close friends, a trusted family member (sibling, cousin, parent) or into the voice recorder on your cellphone- and you'll have the start of your essay. You don't need clichés, quotations, or vocabulary that wouldn't normally be used in conversation. You DO need details, examples and passionate authenticity. Be yourself!
Inspiration might come from identifying a happy or sad memory, a treasured keepsake, a mistake you can't forget, something you admire about a parent or teacher's tenacity, moral compass or kindness. Think about the stories your own parents and grandparents share with you about their youth-imagine yourself twenty years in the future sharing your personal stories with a young adult- what would you likely share?
THE SUPPLEMENTAL ESSAY(S)
Students in STEM , business and creative & performing arts students need to demonstrate "informed interest" through a clear understanding of the chosen field of study and a "vision" or "problem" of interest.   This is another reason why guided early college planning is essential- allowing every student to nurture emerging interests through formative experiences both within and outside high school. This may include a variety of student organizations, community organizations or competitive collegiate summer research programs.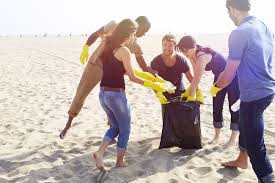 STEM and business students will be expected to define a clear "question" or interest– showing a deep understanding and appreciation for the chosen field. Creative and visual arts students submit a portfolio of work- and part of that process requires a statement of vision – explaining the selected pieces shared.
While you will want to demonstrate "informed interest" (see my earlier blog:
ADMISSIONS TRENDS– 2023 COLLEGE ACCEPTANCE RATES
), you will want to aim to "recycle" your responses wherever possible.  For example, writing a college specific supplemental essay focused on discussing what motivated you to pursue engineering or business you'll likely discuss your inspirational experience at 
FIRST robotics
 or 
DECA
.  Equally important, you'll want to include college specific information that elaborates and demonstrates your informed interest in attending a specific institution by referring to genuine thoughts about the undergraduate research opportunities, a specific research institute or some unique aspect of the undergraduate curriculum that inspires you.
Colleges are unique and it's up to you to have a very solid reason for why you want to attend a specific institution.  Do you research as this will increase the likelihood of admissions success and also finding a college that is your best personalized fit. This information needs to be included in your essay and woven into your discussion of the shared experiences noted on the activities portion of your common application.
Experience the Difference!
Expert  Knowledge & Caring Support with all your COLLEGE PLANNING !
Congrats!!!  A SAMPLE of of recent Acceptances Include:
Carnegie Mellon,Brown, Cornell, Georgia Tech (Engineering, Bio-Chem), NYU, Bowdoin, WUSTL, Reed, Michigan (Engineering & Other majors), U.Illinois (Engineering & Others), Boston U., UNC, Notre Dame, Miami, Dartmouth, Duke, SCAD, Tulane, Drexel Honors, Parsons, Berklee College of Music, U.Arizona, Penn State, UT Austin, Pittsburgh, SUNY Stonybrook, RIT, UF, plus many more…
My students include aspiring STEM, Business, Pre-Med, Pre-Law, Visual & Performing Arts & Humanities majors
Professor Emeritus
Cornell University Florida Alumni Rep.
Educational & College Admissions Consultant
College Admissions Assistance & Academic Advising
Serving Clients In-Person in South Florida & Remotely Nationwide
561.509.0021  or  833-MY-ESSAY