GREETINGS MIDDLE and HIGH SCHOOL FAMILIES !Students are back to their busy academic and extracurricular calendars.   Please, keep the focus on point:  LEARNING and  EXPLORATION !!
This is often a busy time of year for my practice as well, as I receive phone calls from new families grades 7 to 11 starting the Educational Planning process.
It is never too early to begin taking steps to ensure your student has a long-term strategic educational plan fostering a love of learning, building solid time management skills and establishing a directed path towards the undergraduate experience
College Planning: Benefits of Starting Early!
CHANCES OF COLLEGE ACCEPTANCE??During initial phone conversations and meetings, I field many questions  and misconceptions about course planning (AP/AICE/IB/Dual Enrollment) and financial aid /scholarships.  Some parents ask me straight away about their student's "CHANCES" of admittance to the Ivy League and/or their state's public university Flagship: University of Florida, SUNY, the University of Michigan @ Ann Arbor, etc.
I can guarantee you that there's no magic formula for being accepted into a selective university, and any college advisor two tells you otherwise is being less than authentic with you.  I can guarantee you that building a Strategic Educational & College Admissions Plan as early as eighth grade will greatly increase the likelihood of a student who is intrinsically motivated and prepared for academic success.
 Each May, I update my blog entitled: THE MYTHS of ACCEPTANCE RATES where you can read about acceptance rates at a about a hundred campuses and my thoughts on how / why these percentages should NOT be of concern to you.
As noted, I'm often asked to bring out my crystal ball and inform anxious parents of "chances"- If I had clairvoyant talents, I would use them to make the world a better place for all citizens. I don't own anything remotely resembling a crystal ball, but rather than make "predictions", I will leverage my thirty years of experience to guide your student and build a plan for success comprised of solid learning strategies, appropriate coursework and engaging extracurricular pursuits.
THIS WEEK I want to talk about increasing your chances of admissions through competitions.  While the curriculum and GPA each student attains are still the single most significant factor in the college admissions process, a student can differentiate herself from other seemingly well-qualified applicants through competition that enriches the high school experience.
 College Application Tips: What do Admissions Reps Consider
 If you're still curious about CHANCES….. and you cannot wait for my May newsletter….
Where can I review results or profiles of accepted students?
A virtual tunnel to the center of the earth for  anxious parents and student awaits you at Talk.collegeconfidential.com
There are literally tens of thousands of discussion threads on this webpage – some threads are exceptionally informative, but like Wikipedia- lots of speculation from well-meaning people with too much time on their hands!
Nonetheless, you can read "Official Results Threads" :Google: Talk College Confidential  Official Results Thread Class of 2022  INSERT: MY DREAM UNIVERSITY for example here is the thread for UF Official Results Discussion at Talk.college.confidential
AH…and then there's the "CHANCE ME" Threads. The Harvard Crimson Blog on these time-sinks drives home the point: https://www.thecrimson.com/admissions/article/2014/2/20/chance-me-world/
 WHY LEAVE YOUR STUDENT'S COLLEGE PLANNING TO CHANCE?!!!
STRATEGIC EDUCATIONAL MID-YEAR CHECK-UP Your "Mid-Year Assessment" provides a valuable initial step to creating your strategic educational plan and more clearly understanding the role of high school for subsequent academic and personal success.
COMPETITIONS !!
 In last week's newsletter,  I highlighted how important it can be for each student to discover a research "niche" or a personal interest– In all my newsletters,  I emphasize the importance of young adults discovering their passion– perhaps even connecting to an academic strength. Many earlier newsletters provided suggestions about how to engage in EXPLORATION and DISCOVERY!!
What is your student passionate about?  Now is the time for discovery!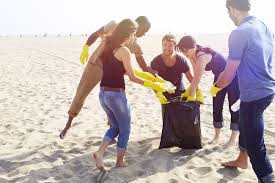 Your Educational and College Admissions Plan is much more than a set of relevant and manageable courses.  A plan must also balance academic experiences with meaningful student selected extracurricular activities leading to confident, mature, self-directed and grounded young adults. EXPLORE YOUR PASSION – FIND YOUR NICHE THROUGH READING!!!  YES READING!!!
The best way to do so is through reading and subsequent hands-on experiences.
When I was in high school and away at college, my dad used to share newspaper clippings related to my field of study (yes, pre-internet 1980s). These were always thought provoking and appreciated. Today, it's really easy for parents and teachers to share articles of interest with young adults. My clients can tell you about some of the pieces I've shared via text  of  a piece I've come across that I know will be well received.I am to encourage reading about emerging interests to bring a balance of perspectives outside of school assignments.
If a student has an emerging interest in business, economics or finance, learn more about the field and its core concepts through readings such as The Economist or Forbes. Extracurricular pursuits might include assuming a treasurer role in a club.Students interested in medicine or the sciences broadly defined might read Popular Science or Discover and perhaps try the monthly experiments at home. The Center for Disease Control and the FDA also have really informative pieces that are easy to digest.Students interested in the arts or writing, or history should explore a variety of literary magazines and essay competitions.By reading, not only will learn more about potential areas of interest but you will become a better writer. Observe vocabulary, write styles, sentence construction and how writers convey a message.
TIP: INCREASE CHANCES OF ADMITTANCE: Universities including Stanford, Carnegie Mellon, Wake Forest and Columbia to name a few are examples of colleges asking about readings outside of class on the college application. It's fine to explore works of fiction and non-fiction alike. If you're bilingual, you might consider reading literature written in another language! ESSAY COMPETITIONS  Essay competitions and contests abound across many fields – STEM, Business, Humanities and the "Arts".  Some include financial awards- but the primary reason to compete is the opportunity to learn more about your interests and add to your activities resume.    A great essay can be part of your college application showcase as well.
I know- this is one more thing- but if you love to compete, your resume a bit short- or you just want one more thing to do please check out this note- and the links.   Your "competition" extends far beyond the peers at your current high school- this in and of itself is a valuable lesson to appreciate and I encourage everyone to give this idea some serious thought.
Here's a sample of some of my picks for this year. I have many more to suggest based on your student's needs.  This list was personally curated by me – it's not a list obtained by a routine google search.  Our team is here to assist you with all your essays- brainstorming content, polishing finished pieces and pushing you way outside your comfort zone to create some amazing work.  Everyone on my team is a former educator – middle, high school and at the collegiate level- and we've all graded great to awful papers (sorry).  If you can take the constructive critique – we'll work with you start to finish to submit to any of these competitions that may be on your radar.
 INTERESTING ESSAY CONTESTS – No particular order – and many more…
Let me customize your plan!
American Foreign Service Association
Why Diplomacy & Peacebuilding Matte 
http://www.afsa.org/essay-contest
National High School Essay Contest –www.afsa.orgTopic
AFSA's 21st Anniversary High School Essay Contest: Why Diplomacy and Peacebuilding Matter. The United States has many tools to advance and defend its foreign policy and national security interests around the world-from diplomatic approaches pursued by members of the Foreign Service, to the range of options available to the U.S. military.

Association for Women in Mathematics
https://sites.google.com/site/awmmath/programs/essay-contest/contest-rules
CONTEST RULES – AWM Association for Women in Mathematics – Googlesites.google.comThe purpose of the Association for Women in Mathematics is to encourage women and girls to study and to have active careers in the mathematical sciences, and to promote equal opportunity and the equal treatment of women and girls in the mathematical sciences.
Official Topic: "Agriculture: Food for Life. How Does Our Nation Lead the Way?"https://www.agday.org/essay-contest 
National Ag Day | HOMEwww.agday.orgNational Ag Day is March 19, 2019. Ag Day is organized by the Agriculture Council of America (ACA). ACA is a nonprofit organization composed of leaders

Society of Professional Journalists
Topic: "What is the role and importance of the Fourth Estate in American society?"https://www.spj.org/a-hs.asp

Benington Young Writers Young Writers Awards 2018-2019-3 separate categories
https://admissions.bennington.edu/register/youngwriters
Students: Have a spectacular semester– and continue to focus on re-energizing and sustaining the energy and extracurricular activities that will continue to ignite your intellectual passion.  High school is your opportunity to develop a life-long love of learning, solid time management skills, connect with others within your community andbecome comfortable within your own skin when outside your perceived comfort zone.
Best wishes for a healthy and successful 2019!Bonnie R. Rabin, PhD561.509.0021
BE INSPIRED! LET ME HELP YOU TAKE THE NEXT STEP!