Greetings Students & Families!
A continued round of applause to all our seniors (2020) for their accomplishments and acceptances. Bravo!  My students had another amazing year with so many students enrolling at reach schools!
Some of my STEM families will appreciate that today is May the 4th– a great day to be thinking about STEM.  MAY THE FORCE  be with all students preparing for AICE, AP, IB, SAT II Subject tests and all final exams.
If you missed two of my informative posts relating to all things related to standardized testing:
and
TO DO NOW: 8th to 11th Grade families 
This is a great time to assess your STEM strategic educational and college admissions plan.  Most students have submitted their course requests for the 2019-20 year.  You may have reached too low or too high- or be missing an opportunity to stretch outside your comfort zone.  As noted in several of my previous notes, your transcript/curriculum is the most important factor in preparing for your success both as a student and during the college admissions process.
Are you taking too many AP classes or are you avoiding a challenge? I often speak with students who step-off their mathematics track and don't recognize that all STEM majors will require Calculus as undergraduates. If you're pre-med — you will need one year of calculus to apply to nearly all medical schools. If you're a business student- most majors require at least a year of calculus and statistics.  Aspiring engineers should plan on three semesters of calculus, linear aleg., statistics, differential equations, etc.   GAME DESIGNER_- guess what??– the concepts in your high school geometry classes will continue into some of your advanced math classes.
POINT!!  MATH MATH MATH–This is one foundation not to avoid!!
COMPETITIONS- INCREASE CHANGES OF COLLEGE ADMISSIONS


Google Science Fair
This is also the appropriate time of year to review extracurricular activities and plan your summer. If your plans don't include attending a competitive collegiate summer program,  there is still time to organize an independent project or internship to continue to help you nurture and discover a connection between your strengths and potential academic interests.  Please connect with me for ideas.
Juniors 2020 :
 Over the next two to three months you should be engaged and completing your research on college majors to
finalize your list of "reach", "match" and "safety" colleges.   Parents- Please think ahead to how financial and merit aid will help shape this college list in a realistic way.  Many colleges offer attractive merit-based scholarships. Yes you can afford to attend out-of-state private institutes.
STEM ACADEMIC ADVISING & COLLEGE ADMISSIONS
WHAT IS A STEM MAJOR?
This amazing New Year's Video was created and produced by a team of computer scientists, visual arts specialists, musicians, mathematicians and business majors all enrolled in a multi-disciplinary program at Carnegie Mellon University.
STEM — It's So Much More Than You've Considered!
Is there a GAMER in your house? The team of computer scientists, mathematicians, artists, musicians, and business majors that bring you
TWITCH– LIVE GAMING STREAMING
  are incredibly passionate about what they do and are well educated team players who earn some very impressive starting salaries.  Parents – if you don't know about TWITCH– you're dating yourselves!
Curious about how to live longer- what to eat or not to eat?   A team of food scientists, bio-chemists, exercise scientists and marketing specialists deliver the latest information to your your social media newsfeeds.
Data, data and more data– the computer scientists, mathematicians, statisticians, informational scientists, computational finance majors and an array of related STEM/Business majors are exploring all sorts of interesting problems more accurately and efficiently than ever.  DO YOU KNOW WHAT UNIVERSITIES OFFER MAJORS in this field of study?
STEM is changing our world and it's quite more expansive than a traditional path  into engineering, medical school or the science lab.
Do you enjoy and excel in your science and math courses?  Do you think you want to become a physician? Maybe you've learned to code and write APPs or were told you would make a great engineer?
WHAT STEM major "fits" you- it may be an interdisciplinary program that leverages your personal interests and academic strengths.
Aspiring STEM students! Make sure you've received STEM pre-college academic advising to prepare  for academic success as an undergraduate while guiding you to appropriate ways to set yourself apart from other STEM applicants. 
Traditional STEM majors include:
Science (Biology, Physics, Chemistry),
Technology (Computer Science, Information Systems),
Engineering (i.e. Mechanical, Aerospace, Chemical, Civil, Electrical, etc.) and
Mathematics.
The complete list of STEM majors and careers contains dozens of selections and extends far beyond the courses you've explored in your high school AP, AICE or IB classes.
Given your interests and strengths, or perhaps there is an area you have yet to uncover, let me guide you to the discovery of unique and cutting-edge STEM majors.
You'll be surprised to know that there are STEM majors for students who enjoy the "Liberal Arts" and for students with overlapping interests in business, social sciences and even the fine arts. 
A variety of fields have been influenced by the analytical approaches and scientific techniques taught in STEM programs. Collaboration taking place within multi-disciplinary teams is the direction of future innovation in all fields.
HOW TO PREPARE FOR A STEM EDUCATION?
The nature of STEM fields continues to evolve. Advanced preparation for an undergraduate STEM major should include the following:
Mathematics:  All STEM fields require a comfort and aptitude for quantitative analysis. High school coursework preparing you for Calculus & Statistics is advised.

All  engineering programs have math pre-requisites preparing for advanced coursework.  Pre-medical students will complete rigorous Chemistry classes requiring mathematics thru multi-variate calculus.  Business school students, especially those in Finance & Marketing should anticipate coursework in advanced statistics and calculus.

STEM AP/AICE coursework:  STEM majors are more structured than others leaving few credits for exploration at the undergraduate level.   Achieving high (threshold) scores on AP STEM exams related to your chosen major  not only enhances your admissions portfolio, but better prepares you for the challenging coursework ahead and leaves room to enroll in non-STEM electives/minors.

Challenge yourself to complete as many of these AP classes as possible during high school:  Computer Science, Calculus BC, Biology, Chemistry, Physics C, Statistics

CODING:  Multi-disciplinary problem-solving is typical in the fast-paced and incredibly competitive technical sector.  Students in all fields, including video-gaming/artists, filmmakers, financial gurus and even aspiring physicians are at a competitive advantage having acquired basic programming skills.   Robotics and Artificial Intelligence continue to influence all fields. Understanding the basics of coding is essential to success in STEM and many disciplines.  Have you considered "Computational Finance" or "Computational Biology" as potential majors?

FIRST ROBOTICS COMPETITION
Discover you passion!  

STEM ADMISSIONS:
INCREASING YOUR CHANCES
First and foremost- be yourself because everyone else is taken! That's not cliché-it is truly the most important piece of advice I can provide.
Discover an area that you are truly passionate about and dive in!   Demonstrate informed interest thru experiences.  
STEM admissions is different!
How do you increase your chances of admissions?
Demonstrate "INFORMED INTEREST"!
More than any other major, STEM applicants must clearly demonstrate "informed interest"!  Admissions officers don't want to read an essay describing your fascination with Lego since childhood.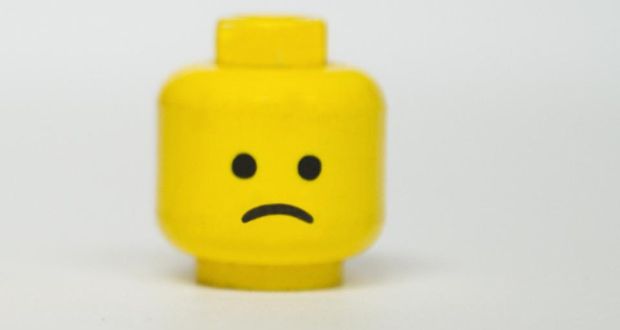 Your application must leave no shadow of a doubt that you are prepared to succeed in some of the most demanding academic majors.  STEM curriculum are intense and challenging!
An astounding 25% of all intended engineering students exit the field after their freshman year. Only 40% of college students who declare a STEM major complete their degree.   Demonstrating you understand the challenges ahead is essential.
.
STEM "informed interest" can be demonstrated through:
In addition to completion of AP STEM coursework, engage in sustained formal or informal STEM extracurricular activitiesand independent projects (we have plenty of ideas for an independent project)
STEM Research: participation in local, regional and national competitions working with our  competition educator. (see our research page)
thoughtful college specific supplemental essays showcasing maturity and self-directed exploration of a potential narrow area of interest (i.e. stochastic processes in Financial Modeling, Genomics, Artificial Intelligence applications to pharmaceutical development)
CONSIDER Applying to a cutting-edge, LESSOR KNOWN or BLENDED MAJOR:
Allow me to help you think outside the box, increasing your chances of admission. STEM majors such as Nanotechnology, Computational Finance, Oenology, Cognitive Psychology, Human Computer Interaction are just the tip of the iceberg of exciting STEM fields of study.
You've seen that bumper sticker: CO-EXIST!
Many colleges have unique programs balancing a STEM field with an interest in the social science, liberal arts, business or even the  Fine Arts!
With the cost of a four-year education continuing to rise, families are justified in exploring the ROI of any major. Employers are seeking STEM graduates who demonstrate an ability to communicate, manage and collaborate with others.
Click and explore these three unique STEM degree programs combining engineering with liberal arts, fine arts and international studies!
Based on your academic strengths and personal interests, we will work together to create a personalized strategic STEM ADMISSIONS plan including:
Pre-college academic advising on coursework to not only increase your chances of admission, but ensure a seamless transition to your initial undergraduate experience. There's more to STEM than "engineering"!
We'll work together to identify and apply  for highly competitive local and national STEM summer research programs. Our team has inside-knowledge of programs and faculty. 

 

 

 

Think beyond FIRST Robotics, Science Olympiad or HOSA.   

So much more awaits you….

Congrats!!!  A SAMPLE of recent STEM Acceptances Include:

Carnegie Mellon, Brown, Cornell, Johns Hopkins, Dartmouth, CalTech, Stanford, Georgia Tech (Engineering, Bio-Chem), NYU, Bowdoin, WUSTL, Reed, Michigan (Engineering & Other majors), U.Illinois (Engineering & Others), Texas A & M, Rice, Emory, Boston U., UNC, Notre Dame, Miami, Dartmouth, Duke, Drexel Honors, U.Arizona, Penn State, UT Austin, Pittsburgh, SUNY Stonybrook, RIT, WPI, UF, plus many more…

My STEM students include aspiring Engineers, Business, Pre-Med, Pre-Law, Visual & Performing Arts & Humanities majors with a STEM "twist" – Ask me about multi-disciplinary STEM majors!

Professor Emeritus

Cornell University Alumni Rep.

Educational & College Admissions Consultant

30+ Years Experience

College Admissions &

Academic Advising

Serving Clients

In-Person in South Florida  &

Remotely Nationwide
Bonnie R. Rabin, Ph.D.
Professor Emeritus & Cornell Alumni Rep
Educational and College Admissions Consultant
561.509.0021
brabin@collegecareerconsulting.com
College Advising Wherever You Are!